This age and this day, majority of us are fashion lovers. Fashion is not just about clothes and shoes, but lifestyle habits too. Eating out, holiday destinations, brand shopping etc. are part of our go-to needs. Does that mean you are addicted to fashion?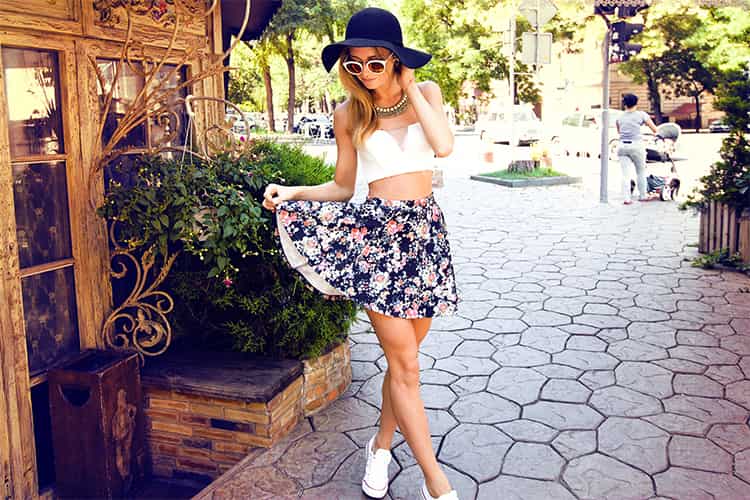 16 Signs That Prove You Are Addicted To Fashion:
Scroll down to know the signs that give a hint that you are a hard-core fashion addict.
1. You Indulge In Social Media:
What's life these days with or without social media? You are a big-time fashion addict if you are constantly pressing 'like', 'share', and 'comment' on some of the popular social engines, like Facebook, Instagram, Pinterest etc.
If you are not posting and reposting the favorite trends, cosmetics, perfumes, and clothes, then you are not young anymore (sorry, it's no pun, but a reality here).
Have you marked your attendance in office? That's fine. Now the next thing you have to do is follow and share major fashion labels, celebs, groups, and high-profile fashion designers. You have to do it religiously. Have a board on your Pinterest on 'My Style' and keep browsing and pinning fashion-related pins. Being in the social media circle is important for the recognition it brings.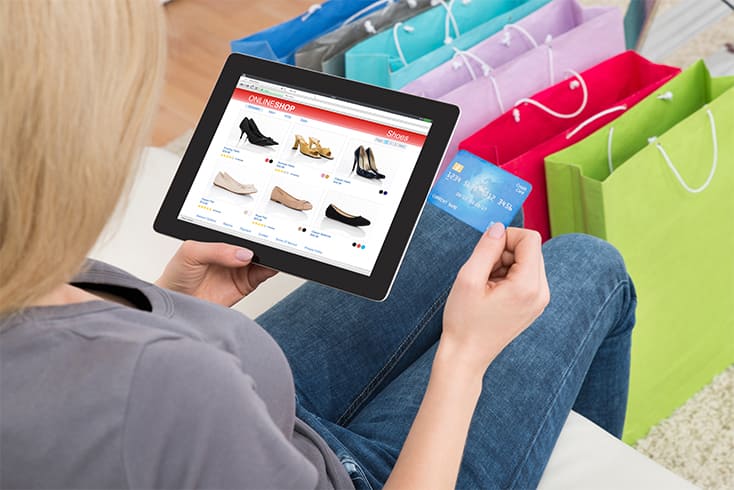 2. You Take Time Out To Blog About It:
If you are not doing OOTD (Outfit of the Day), sorry then, you are a plain Jane. One of the key Fashion habits you need to cultivate and share with the whole world is the latest and the hottest in the fashion community (including tracing the celebs and their EX, who they are going around with and in which part of the world – beach/mountain/Swiss Alps etc…got the clue?).
Then you are to do a daily research on the new 'it' bag or the nail art /lipstick shade that is revolutionary and a must-buy. Invest some money in buying a good DSLR camera and take a full selfie of yours wearing the cap/skirt/monokini you want to share with your friends. And if you are good with Photoshop, then you are half way through in making yourself the 'diva' you wanted to be. Such are the dynamics of getting hooked on to the PC/laptop/tablet, I tell you.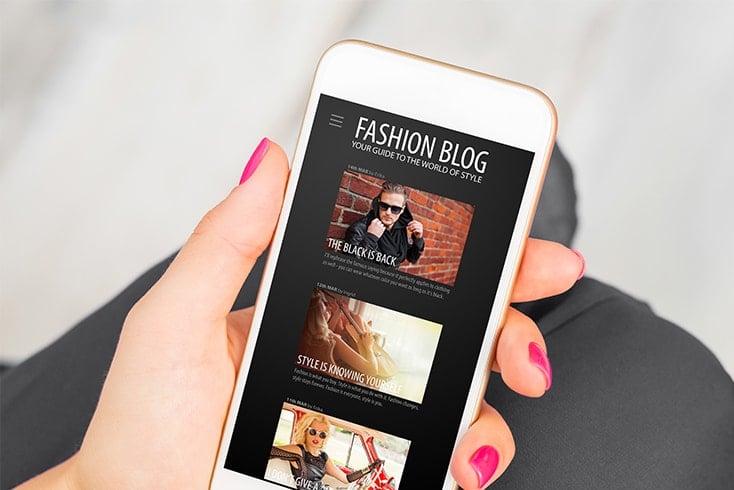 3. You Want To Make A Career In Fashion:
Gone are the days when PCB (Physics- Chemistry-Biology) or PCM (Physics- Chemistry-Maths) were the only career choices. You love fashion (including one on yourself) and thanks to a plethora of magazines (welcome online magz.), you'd love to make a career in the fashion industry. There are so many fields you can pursue now that you are addicted to fashion – from a model, designer, photographer, and stylist to a writer. There is no harm in working for free or going in for paid internships. You have to get your foot in the door first.
4. You Feel That Shopping Is Your Birthright:
Janm sidh adhikar? Yes, only this time it is for buying all sorts of goodies and favourite dresses/items/junkies. Since you have a fetish for buying new things (never mind if your room has no space for one more product), go ahead and shop for the latest earphone, scarf, or shoe. Considering the fashion addict you are, there is always a credit card to sail you through. No point in missing out a shopping deal, when you want to be the first one to book it. Only then will you look on-trend.
5. You Become The Go-To Person For Fashion Advice:
When it comes to sharing the latest updates on fashion trends and must-haves, it is great (in fact an honor) to be a single point source. When you make fashion a habit, you are half way through in becoming the 'most wanted' girl. Imagine being always there for your group of friends in terms of giving them personal recommendations on costumes and makeup or taking them along as a shopping guide. The best part is being able to share your outfit with your friends. Goes to show that #sharingiscaring.
6. Window Shopping Is Your Favourite Pastime:
The best way to spot fashion addicts is by their window shopping skills. Even if a skirt, shoe, or handbag is not needed, just doing window shopping helps elevate their mood. The feeling of being surrounded by the softest cashmere or silk or diamonds is unbeatable.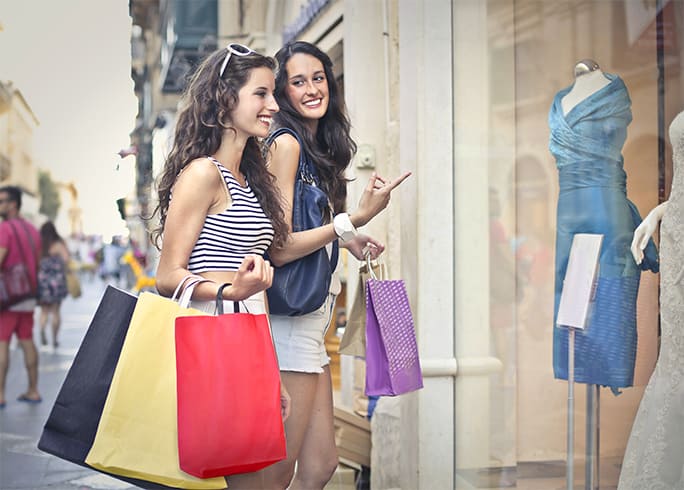 7. Shopping Is Discovering The Lanes And Bylanes:
Your neighborhood stores and fancy boutiques are always there by your side to help you with your fashion habits. The real treasure lies there – just waiting to be discovered below heaps of racks. And then there is a Sample or Preview Sale dedicated to exclusive members on the shop's database list. Being a fashion addict is a special feeling, and for the right reason. So be curious and fearless when it comes to adopting new patterns, colours, and shapes in your wardrobe.
8. You Love To Appreciate The Classics:
By classics, I mean reputed fashion labels like YSL, Chanel, and Christian Dior. They are the fashion pioneers who have turned many ordinary citizens into fashion addicts.
9. You Subscribe To Magazines:
If you are a die-hard lover of fashion, beauty, trends, and latest style, then your home has got to be littered with glossy mags. Subscriptions to Vogue, Elle, and Vanity Fair will always be a plus point. Flipping through a fashion magazine that you can't buy – just to see what's published – is granted (and so much fun). Just flip through the pages and get mesmerized by the fashion editorials to the model- based new advertising campaigns, which keep us engrossed to the last page. The fashion world has its own charm, which fills you with awe.
10. Make Connections With The Who's Who In Fashion:
The world is a small place. So you got to know where is the best seamstress or tailor and in which part of the city. Then, getting invited to the upcoming fashion events/ fashion shows in the city are like going to Hollywood. The fact that you are friends with models, photographers, stylists, and fashionable people, in general, is enough to put you on cloud nine. So you can say, your fashion circle is another way to talk and participate in like-minded discussions.
[sc:mediad]
Here are some more fashion habits, which will make you smile or laugh (depending on your sense of humour).
11. Couture brands excite you more, not ready-to-wear collections.
12. Your phone has little of storage left because it is loaded with fashion apps.
13. Spending 50 percent of your paycheck on that luxe handbag (ONLY ONE handbag) is fine with you.
14. Mule to you is not an animal – it is a form of footwear.
15. Just a small mention of the word "SALE" is enough to set-n-get your pulse racing.
16. Wardrobe for shoes is more important to you. Clothes can be kept in a haphazard way, who cares?
Ouf! Am sweating after having listed so many fashion addictions. Have I missed out any sign that signals you are a fashion addict? Are you one by any chance? Tell us your fashion addictions. We are all ears.