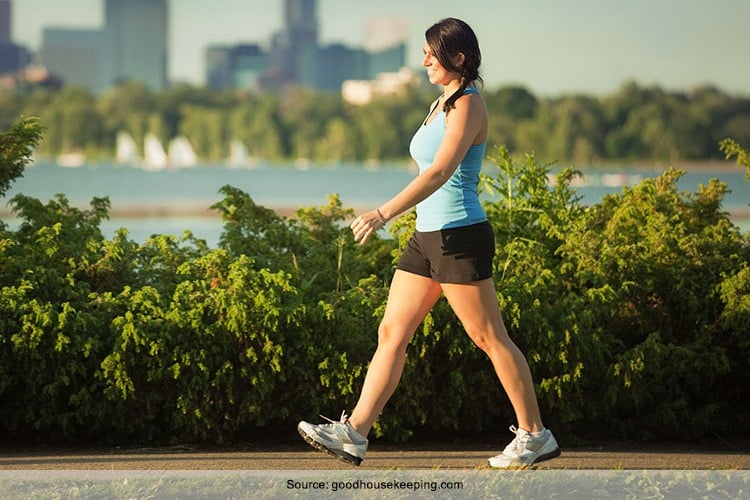 All of us – humans I mean are two-legged creatures. And we have been walking for the past few million years. But of late, we prefer to sit, lounge and order things rather than be a go-getter. It's alright to get up at early hours and hit the gym to get a 6-pack ab (for males) but getting up early to walk even with your pet pooch sounds like the biggest task to do. Honestly!
Now sit and sulk, 'cos you have piled on those unwanted pounds. How are you going to get back to the wafer-thin figure (which all beauty celebs and Miss Worlds proudly espouse)? The only way to do is Lose Weight Walking. Yeah, walking for weight loss is not a new theory. It has been there for donkey's years but for the lazy us who never followed it.
Tips to Lose Weight by Walking:
If you are still debating can walking help you lose weight, rest assured this low-intensity workout can work wonders for your figure. Learn about how to lose weight by walking in the bestest way. You will find walking to lose weight fast is not a tall uphill task but an ACHIEVABLE one! Follow these super simple tips to walk your way to fitness:
1. Choosing The RIGHT Shoes:
Well, it is the only equipment needed for walking (unless you are hanging around on the beach). Walking shoes come with flexible soles and tough heels. The idea is to prevent side-to-side motion. Flat surfaces need shoes with low-heels that are cushioned, comfortable, and lightweight.
2. Sip Green Tea After Walking:
According to Brazilian scientists, "participants" who drank 3 cups of green tea every day for 7 days had fewer cell damage caused by resistance to exercise. This means sipping a hot cuppa green tea is one of the easiest steps to lose weight after a brisk walk.
In another study, done on "people" this time – those who teamed up a daily intake of 4-5 cups of green tea daily with a 25-minute workout for 12 weeks lost an average of two more pounds than the non-tea-drinking exercisers. So Lose Weight Walking by choosing 'green tea' as your preferred beverage.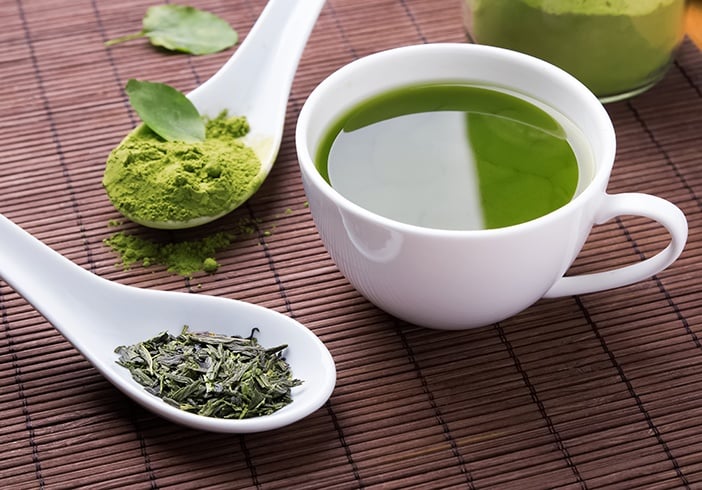 3. Great Playlist for Long Walks:
Before lacing up your sneakers, think of the songs you would like to hear while walking. A great soundtrack playing in your ears will motivate you to cover a greater distance when you are walking for weight loss. And you know what? This way you won't even notice the Xtra effort you are putting in. The message – groove your way to fitness.
4. Know Your Route:
Have a clear idea of the route you are taking to Lose Weight Walking. This will make you feel comfortable and confident both. It will help you plan your fitness regimen better. Explore a few routes which vary in length and terrain.
5. Walk the Talk:
Having a single pal or a group of friends to tag along for your walking for weight loss mission works well. This way you can enjoy long conversations during your long morning walks. Bonding over fitness is a win-win situation, we say!
6.Laughter is the best Medicine (for Weight loss):
Okay, this is a small change from the point mentioned above but has a lot of "dum". Genuine laughter according to a study published in the International Journal of Obesity can lead to weight loss. To pin it down – a 10-15 minute giggle with your buddy while walking for weight loss could burn up 40 to 170 calories!
7. Keep An Eye On Weather Change:
Weather keeps changing like a chameleon. Are you going to let the unpredictable weather thwart your weight loss timetable? Get the right clothing in order beforehand. During the summers, do your walking before the sun begins blazing. During the winters, wait for the fog to clear and the sun to shine before stepping out.
8. Walk Before Breakfast:
The best way to lower your body fat percentage is to walk soon after waking up. Since your body is in a calorie-deficit mode, it will stimulate the fat-burning ability of your body. Isn't walking to lose weight fast making massive sense now?
9. Walk Briskly:
Imagine you are walking at the airport. That's the way I would like to define "Walking briskly". Walking around 3.5 miles per hour will burn around 300 calories every 60 minutes. And you will notice the results yourself.
10. Vary your Walking Pace:
According to research, there can be a drop in 20 percent calories provided you are walking at varying speeds. Any proof? The 2015 study from Ohio State University is one of the first to measure the calories burned after changing the speed of walking. Though doing a brisk walk for 30 minutes is a good idea, try and vary the pace of your strides.
[sc:mediad]
11. Keep Drinking Water While Walking
Drink Water- A good tip to Lose Weight Walking. According to researchers, upping water intake by about 6 cups a day would burn an extra 17,400 calories over the course of the year. This means a weight loss of 5 pounds (approximately). Whoa!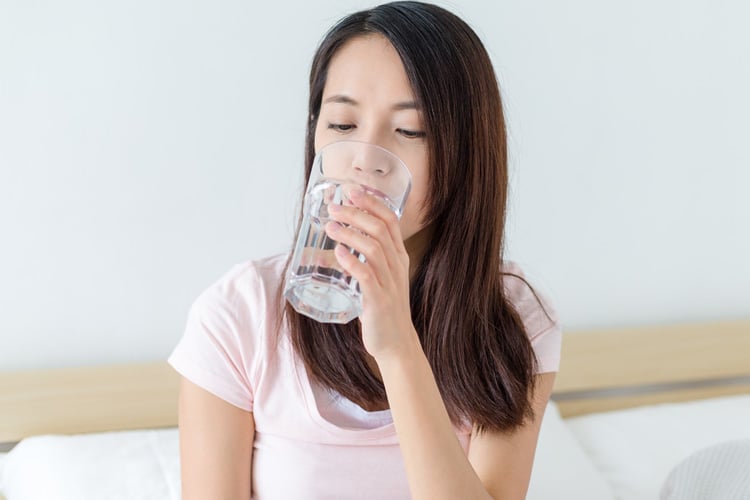 12. Keep Walking:
No, am not selling Johnnie Walker, kiddo, but the benefit of walking for weight loss. You just need to motivate yourself to walk, everything else will follow.
13. Keep A Tab On Your Strides:
Are you aware of the fact that certain health insurance companies offer financial incentives for members who can cover a certain number of strides in a day? Why so? Because they know the "paidal yatra" is a good way to fight obesity and illness. Japanese health officials recommend taking 10,000 steps as an ideal goal. How does one find how many strides have been covered? PEDOMETER which is not an expensive gadget can tell you the exact number of steps you have taken through the day.
14. Try Incidental Walking:
Do it from time to time. Examples – take the stairs and not lift, walk the mile to your friend's house rather than hiring a cab for the short journey. When you travel by public transport (bus or train), get down one bus stop before or after your destination. All these are good steps to lose weight.
15. High-Intensity Walks:
Three days a week? Not a bad option doing 20 minutes of high-intensity walking. It is worthwhile actually since it is one of the many steps to lose weight.
16. Walk Up The Hill:
Who will hate this assignment? None because of the adventure it brings. Your leg muscles will also thank you when you lean a bit forward while walking uphill. Similarly, your knees will be grateful when you bend your legs slightly and take shorter steps when you come down the hills.
When are you walking to lose weight fast?
17. Skip The Energy Drinks:
Yeah, most of us think we are running short of energy after doing workouts. It's all in the mind, you know. But the sports and sugary drinks are highly avoidable for walkers who are struggling with flab.
18. Have Almonds:
A low-calorie diet rich in almonds can help increase your weight loss. According to scientists, weight watchers feel full after eating almonds. This means they are less likely to overeat.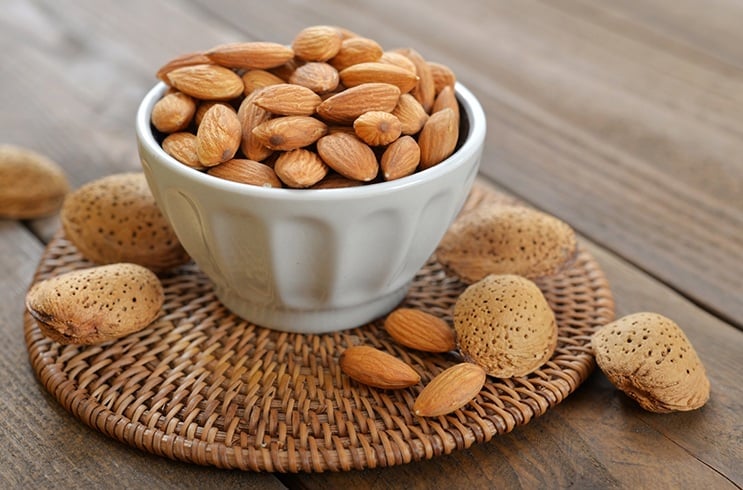 19. Keep A Walking Notebook/Journal:
When you do so, it will increase the effectiveness of your walking program by 47 percent. YES! When you keep track of the days you walked for fitness, the distance and the time you took to complete each walking routine, and your weekly weight check, your motivation will definitely get a boost to better your target.
20. No Starving, Puh-lease!
The success of any fitness goal also depends on the post-workout nutrition. It's important to refuel your body after a workout almost immediately because it helps replenish the glycogen levels in your body among other things.
21. No Over-Eating After Your Walking:
Eat by all means after you have done a brisk walk but please don't eat more than what you burned out during your walking exercise.
22. Walk to De-Stress:
The best way to calm yourself down is to walk briskly or jog. It relaxes the senses and burns calories too (which is good news for your weight loss goals).
So my friend how did you find these steps to lose weight? I hope I have been able to convince you to try out walking for weight loss. Do write your comments and add any more tips on how to lose weight by walking. Ciao!