Shampoos are essential for healthy hair. We lather up, rinse off, and repeat the process few times a week. So whichever 'poo is sitting in your shower caddy, make sure it's the right ones. Lately, there's been much talk about SLS and parabens in shampoo and their side effects. These two deterrents are most foamy and dry out the scalp rapidly. This further leads to damaging lipid barrier and cause an itchy scalp. Have a look at these shampoos to give your hair the care it deserves.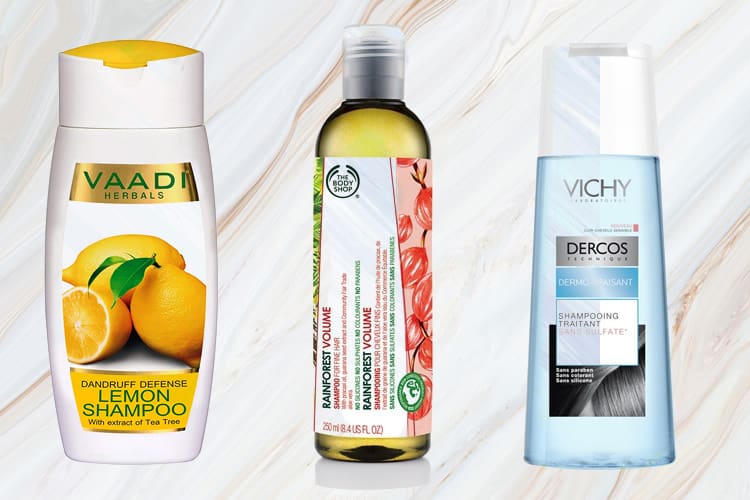 Looking For SLS And Paraben Free Shampoos? We have 10 Options For You:
No one like unruly or damaged tresses, so we've rounded up ten of the best SLS and parabens-free shampoos out there! You can think of these formulas as healthier options for your mane.
1. The Body Shop Rainforest Volumizing Shampoo:
Unlike other SLS-free shampoos, the Body Shop Shampoo lathers up well. Also, it is free from parabens, silicones, and colorants. The product leaves hair light, soft, and bouncy. Something you would love all times?
2. OGX Renewing Moroccan Argan Oil Shampoo:
The mid-range shampoo will leave tresses super nourish, lock in shine, and moisture. Containing Vitamin E and argan oil, it makes hair strong, healthy, and silky.
3. Khadi Natural Herbal Shikakai Shampoo:
This 'poo by Khadi Natural doesn't skimp on natural ingredients. With strengthening agents like shikakai on the top list, you can make sure your mane won't be left dull after lathering up.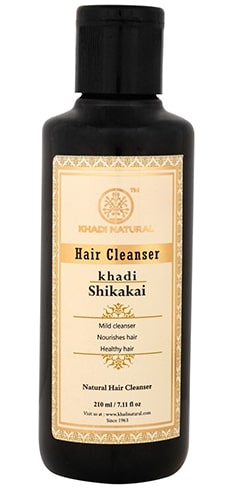 4. L'Oreal EverSleek Sulfate-Free Smoothing System Intense Smooth Shampoo:
What really sets the L'Oreal smoothing shampoo apart from many competitors on the market is it contains argan oil, olive oil, and sunflower oils for smoothening hair and getting rid of impurities. The natural oils penetrate deep into hair without over-stripping natural moisture.
5. Wella Professional Elements Renewing Shampoo:
The renewing shampoo by Wella Professional is free from SLS and parabens. And its gentle foaming agents revitalize hair while adding nourishment and shine. This is suitable for dry hair.


6. Vichy Dercos Ultra-Soothing Sulfate-Free Shampoo:
No one likes to deal with itchy scalp, but it is a common problem altogether. Invest in an effective shampoo like Vichy Dercos Ultra-Soothing Sulfate-free shampoo. Clinically proven to soothe scalp after its first use, the sulphate and paraben-free formula is hypoallergenic, as well.
7. Soultree Triphala Revitalizing Shampoo with Henna and Shikakai:
Another top recommendation from us is this shampoo by Soultree. This organic formula moisturizes and soften mane, leaving hair glossy. If you love plant extracted products, you'll love its ingredients of henna and shikaki.
[sc:mediad]
8. Vaadi Herbals Dandruff Defense Lemon Shampoo With Extract of Tea Tree:
Your tresses and wallet will thank you for finding Vaadi Herbals Dandruff shampoo. From the first wash, you will feel its tangled-free finish. Getting rid of any impurities will be a breeze, thanks to its extracts of tea tree.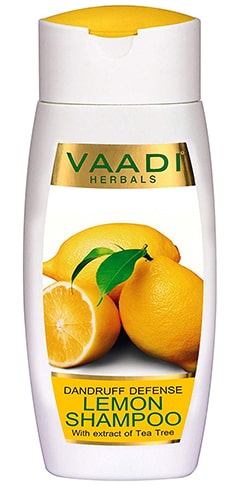 9. Avede Shampure Shampoo:
Soothe your itchy scalp with the Avede Shampoo, which is made from natural ingredients. Packed with natural extracts like 25 pure plant and flower essences, Calming shampure™ aroma, lavender, ylang-ylang, and petitgrain, this affordable 'poo chills irritated scalp.


10. Biotique Bio Margosa Anti-Dandruff Expertise Hair Shampoo and Conditioner:
We get it. Dandruff can be damaging for hair and irritating to deal with. Luckily, the Biotique shampoo is rich in natural extracts which means you can wash your hair less often while washing away dirt and product build-up.
These products are the reasons that help you understand why using shampoos that are SLS and Parabens-free must be on your beauty list. There are plenty of products out there from mainstream brands. Let us know your favorites!