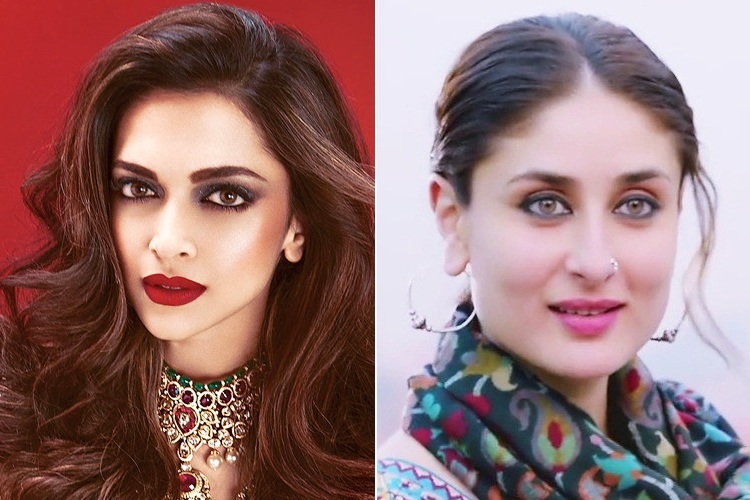 Looking for that perfect style of eye makeup, that you can wear to parties and other wild or funky places? Well, we're here to give you the most ideal suggestion – the smokey eyes look! It's sensual, appealing and dramatic. Enough to give you the untamed yet confident party look! What's the guarantee the look will work? Our smokey eye celebrities are the ones that set this daring trend, and it looks so marvelous, that they continue to wear the look till date.
[Also Read: Smokey Brow Trend Is In Vogue Now]
Smoky Eye Tips
So how to get hot smokey eyes like your favourite celebrities? We have some tips to help you nail this bold and dramatic look. The following are some smoky eye tips that the Bollywood divas use themselves –
Create Larger Eyes
We all know that the doe-eyed girls are the ones nearly all guys fall for. So you need to aim on getting your eyes to seem bigger and bolder to actually carry the proper smokey eyes look.
How to go about this? Make your small eyes appear bigger by drawing lines at the outer corners of your eye lids and moving upwards to the bone of your brows.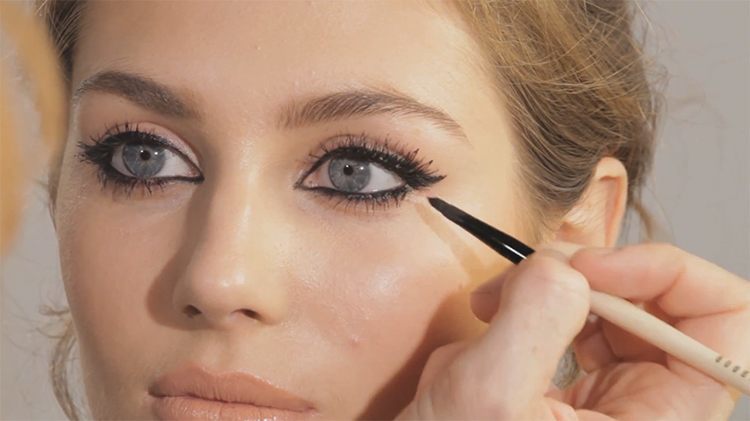 Blend The Colour
To attain that proper and effective smokey look you need to work with different hues of eyeliners to fill in the segments of your eyes. Then with a brush or your fingers mix in the colours, so that they blend.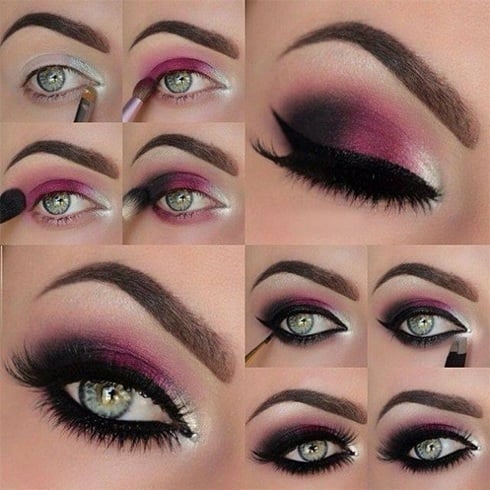 Bring Your Eyes Closer Or Farther
If the distance between your eyes is less than the width of one of your eyes, you have close set eyes. This means, you need to work on making your eyes seem a little farther apart. The converse is true for the girls with wide set eyes.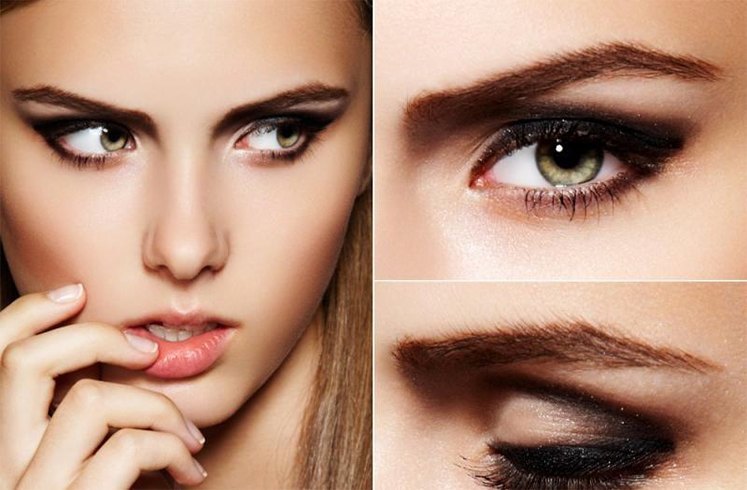 To make wide set eyes, a little less far apart, carefully apply most of the colour towards your nose area. On the other hand, to create the effect of wider eyes you need to master the technique of a V-shaped smokey eyes.
V-Shaped Smokey Eye Technique
Draw a line above your crease with a thick eye shadow liner. Draw another line coming from the outer corner of your eye towards the tail of your brow and finally line your lower eyelash.
Now put colour in the 'V' with the same eyeshadow, but just at the outer corner of your eyes. Blend it in.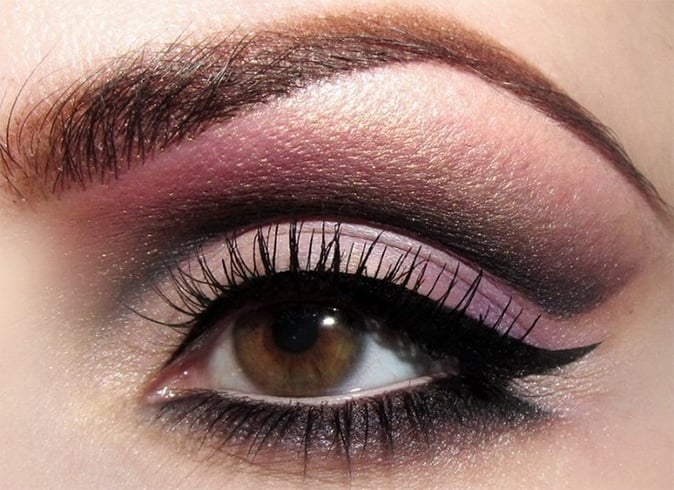 Creasing Your Eyelids
Put on black eyeliner at the lash line and blot it with a cotton pad. With the help of grey shimmer liner, draw a line over the top of your eyeball. Using light strokes with an eye shadow brush blend in the liner, making sure to leave some area between your brow bone and the darker shade.
[sc:mediad]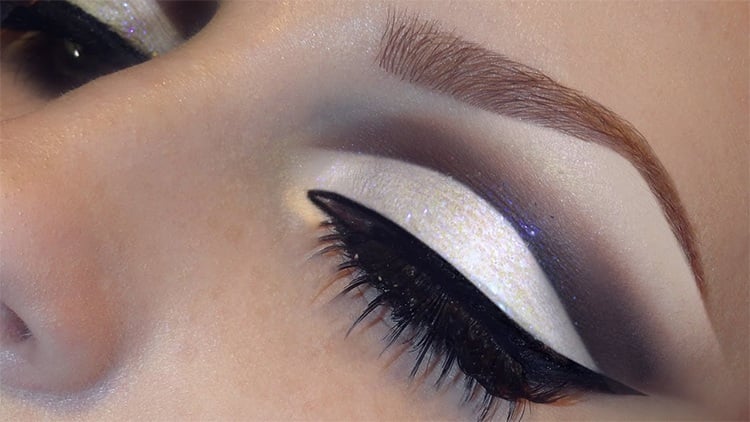 Quotation Marks For Smokey Eyes
Apply your dark coloured eyeliner in the contour of quotation marks and then mix it in with an eye shadow brush. Line your eyes to complete the look. For girls with wider eyes, make the quotation marks on the inner, upper corner of your eyes. And for the girls with closer eyes, you should make the marks on your outer corner.
So those were some techniques in which the smokey eye effect can be created. But which actresses sport this look? And which ones you can get some inspiring ideas from? Let's see!
Subsequently Listed Are 5 Bollywood Celebs That Wear The Smokey Eye Look Splendidly –
1. Kareena Kapoor
This is the beautiful getup Kareena carried in Bajrangi Bhaijaan. She wore simple traditional ensembles and tied her hair in a messy plait. But her look was still to kill for just because of her dazzling smokey eye makeup.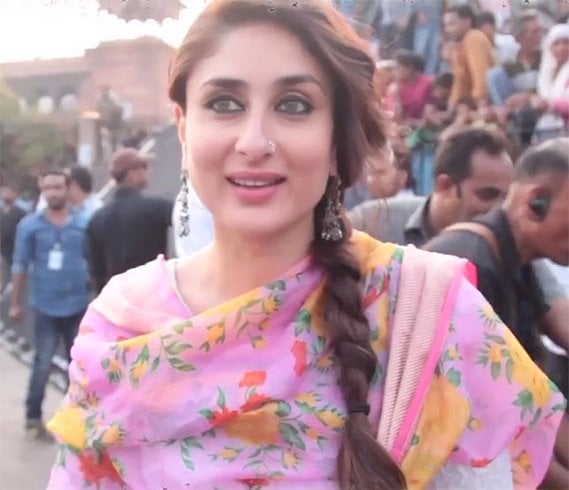 2. Rani Mukherji
Looking at Rani's face your focus is instantly drawn to her eyes. It is then that you begin to notice the nude lipstick, subtle makeup and straightened hair.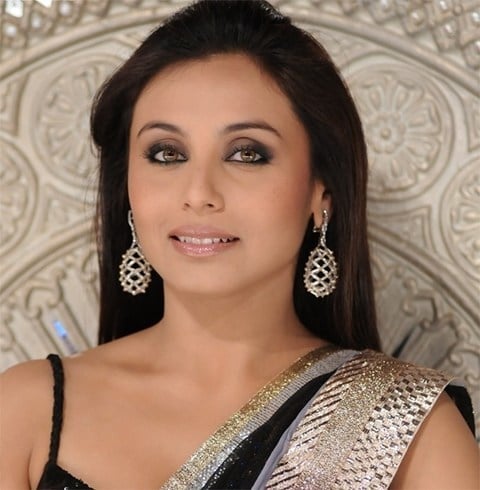 3. Anushka Sharma
She posed for Vogue in a gorgeous red dress and with the smokey eyes makeup. With her hair to one side and small earrings, all the attention goes towards her eyes.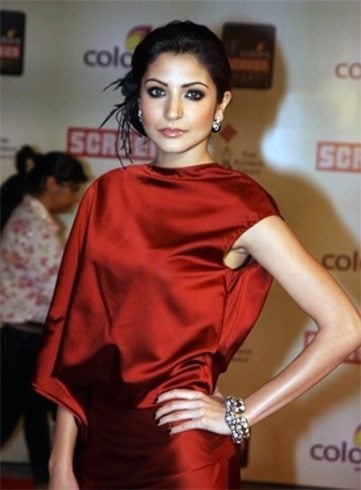 4. Deepika Padukone
We love how Deepika has chosen to pair up her smokey eyes look. With a heavy statement necklace and to top it off some bright red lipstick.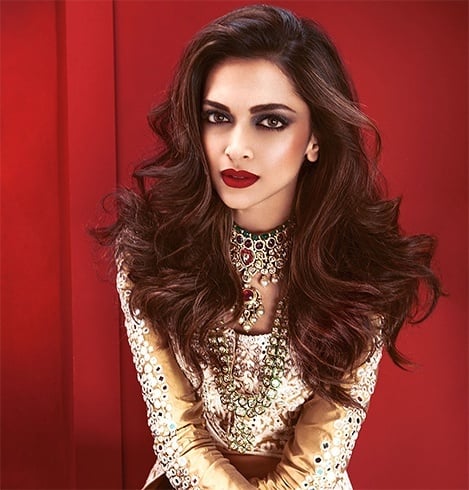 5. Priyanka Chopra
Nude lipstick, dangling long earrings, golden blouse, thick locks; that is how Priyanka chose to carry her smokey eyes makeup. Simple, traditional and beautiful.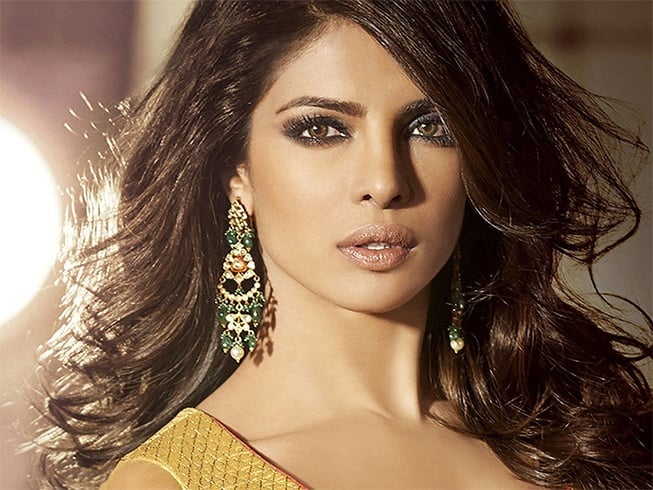 Get inspired from the looks of these divas and find a look that suits you best. And the best part is no matter what you wear, it is only your dramatic smokey eye makeup that will turn all heads and make you the centre of attraction.
Images Source: pinterest.com