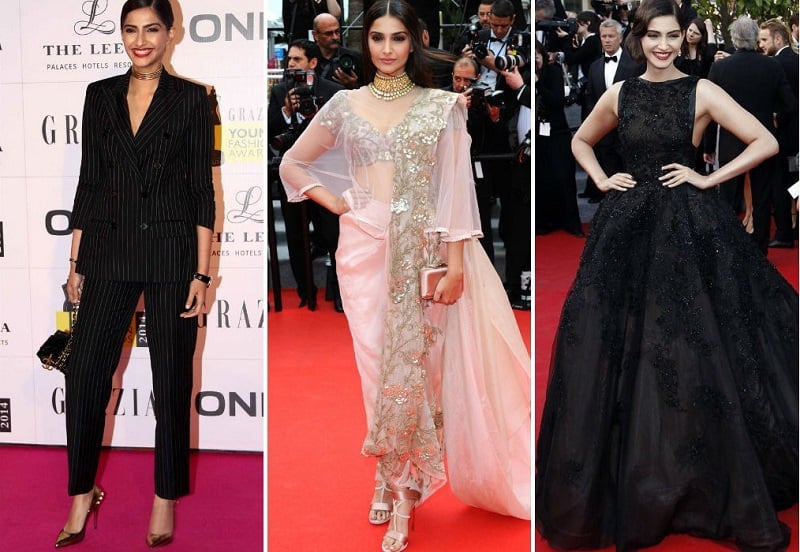 On Sonam Kapoor's 29th birthday i.e. on June 9th, the Padma Shri awardee fashion designer Wendell Rodricks honored the Bollywood actress by referring as one of the country's best style icons. The eminent designer, who is listed among India's top 10 fashion designers, wants Sonam to do some art films apart from commercial movies as well.
The Goan fashion designer had expressed his opinion on his Facebook page,
"Sonam Kapoor, in my humble, glorified tailor opinion; you are India's best style icon actress. Now please do one jabardast art film and leave everyone mooing like lovesick cows."
While thee style icon received an array of birthday wishes on her micro-blogging site from her fans; Bollywood celebrities also poured in their loving wishes on the birthday girl.
Bipasha Basu tweeted: "Happy birthday pretty girl Sonam Kapoor! Keep smiling forever!"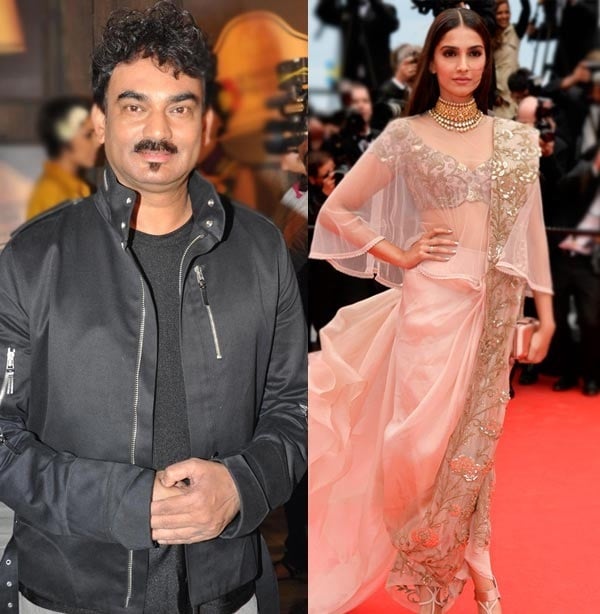 Sonam's yet-to-be released "Dolly Ki Doli" movie's producer Arbaaz Khan too wished the actress "a very happy birthday". "Hope our khoobsoorat Dolly has a great day and year ahead. All the best. Cheers," he had further added.
Even Nargis Fakhri posted, "Sonam Kapoor happy birthday beautiful girl. May all ur bday wishes come true! Enjoy ur special day! and may god bless u always."
While there has been not a single public appearance without a designer outfit by Sonam so far, the birthday girl surprised the shutterbugs by going de-glam as she posed before the camera. As per the Raanjhana actress, she feels comfortable in her own self sans makeup and glam.
And this was pretty evident as she showed up in a pair of blue denims and black tee with black framed reading glasses at a plush hotel in Mumbai for her birthday bash arranged by her sister Rhea Kapoor.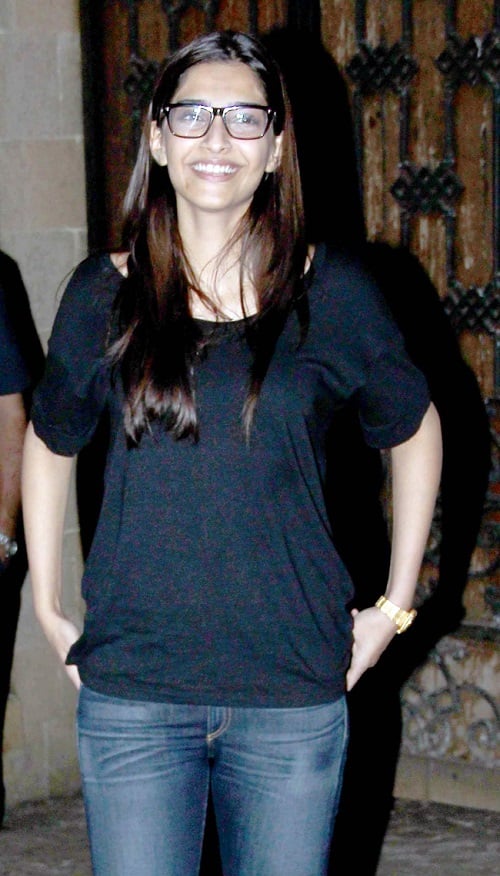 She decided to go de-glam owing to a death in the family.
However, the girl did enjoy her b'day bash with her close friend Fernandez, who also came casually dressed in a blue tank top and faded denim jeans.
The highlight of the party this time was of course her outfit. Well not that she was wearing but the surprise cake which resembled her Cannes 2013 dress by Dolce & Gabbana.
While Wendell Rodricks is of all praises for the girl, let me just add one more layer to this appreciation. If you've been following my posts, you might have read an article where I had shared the news of Sonam is the first Indian actress to have been featured in the international Business of Fashion magazine. If not then here is a quick rehash from the post.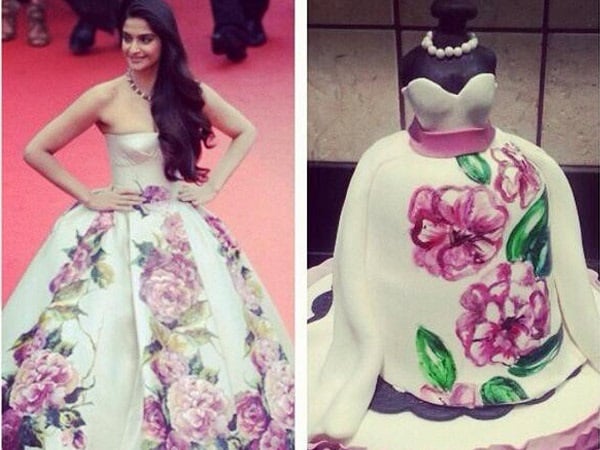 And I'm sure you'll too agree with the statement made by the National Award winning designer. Do have a look!
Impelled by her sculptured face, unabashed laughter, great fashion sense and a spunk that captivates rather than alienates, the daughter of Anil Kapoor is quickly becoming the nation's fashion sweetheart.
 Apart from having some mega budget movies under her belt, it's the fashion industry through which this 28 year old diva wields maximum power and virtue. She has earned such a position that whatever she wears spreads like wildfire becoming the hottest trend among the fashion enthusiasts who take cues from such celebs.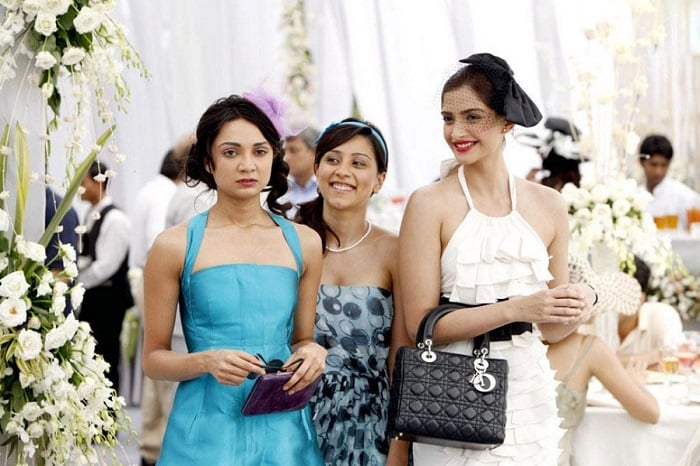 And why not, she is the one who receives invitation to sit in the front row judging high end fashion shows by Dior, Chanel, Louis Vuitton, Burberry and Dolce & Gabbana. Even these fashion houses have understood the girl's influence over the Indian mass, so these days she is eyed upon by every top cosmetic and fashion brand for endorsement.
International labels have realized her global panache, which is tugged behind her redundant Indianness. Her mass-market phenomenon was proved, when she toggled between high end outfits by Chanel and Dior for her movie, Aisha. The Lady Dior handbag, which was largely popularized by Princess Diana, soon became a household name in India after Sonam flaunted it in her movie.
The girl has long way to go in Bollywood as well as in the world of fashion! Thanks to her dedicated sister Rhea and her inspiration her mother who is an acclaimed jewelry designer!