Whenever I come across anything that interests me a lot online and I feel it may amuse my readers, I make sure to include it in my blog post. Today, I am going to write about one of the world's most acclaimed jewelry houses, which offer timeless designs for people from all walks of life. Let's have a look!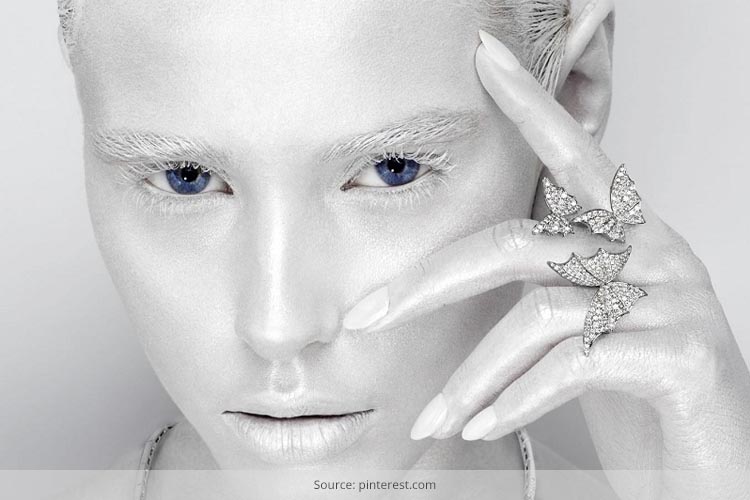 Stephen Webster is among the few jewelry designers of the generation, who effortlessly blends impeccable workmanship with new-age inclinations with strong dose of fashion elements. His designs are a perfect fusion of contemporary and conventional finesse and have been satisfying almost every need and likeness of every jewelry buyer for over 38 years now.
This London-based jewelry brand is globally heralded for its cutting-edge and innovative designs, which are beyond imagination. Stephen's eponymous label showcases his love for traditional artistry, which is carefully transformed into modern-day ornate inceptions admired by his global fanfare. His passion for fashion, music and art is clearly revealed through his designs, attracting world's most upscale clientele to his store.
Apart from running his eponymous label, Stephen is also the Creative Director of Garrard, the world's oldest jewelry brand. He is a favorite among Hollywood celebs like Victoria Beckham, Kate Perry, Christina Aguilera, Cheryl Cole, Jennifer Lopez, Anne Hathaway,  Rihanna and Charlize Theron to name a few. Besides Judith Leiber and Harry Winston, Stephen's jewelry are now regular at Red Carpet events.
With a modest upbringing in Kent, Webster discovered his jewelry making skills at the age of 16. His deep knowledge in traditional English gold smithing led him to launch his first store in 1994 in London and 12 years later he had more than 20 boutiques across the globe and today he runs more than 200 luxury stores worldwide, including London, Beverly Hills, Moscow, St.Petersburg, Kiev and Vienna.
[sc:mediad]
Stephen's peerless innovations with colored gemstones have now become his signature style, which he conceives using the finest materials and precise heedfulness to detail.
The latest in his collections include 'Fly by Night' jewels. This time he has chosen the shady forest as inspiration for his designs. One glance at his newest collection and you'll get lost in mystical hues, mysterious creatures and thorny bushes.
Jewelry editor had this to say,
"Webster is the master of darkness, a trailblazer of British jewellery design who has singlehandedly created a brand that is recognised for its daring designs combined with excellent craftsmanship."
To celebrate 15 years of his store, Stephen has come up with a capsule collection known as Stephen Webster Purple, where the 'Fly by Night' pieces are the major highlight, sparkling with emerald, black and white diamonds with sapphires. The pieces look so enigmatic in sea green that it makes us feel as if they are picked from the Grimm's fairytale land.
Stephen Webster had this to say,
"The fear factor, the reverence and the rather staid formality have all but disappeared. Magazines now have fashion shoots featuring H&M jeans accented by £10,000 diamond rings. Adding a diamond-studded detail to a watch or a piece of jewellery no longer marks a customer as a flashy, ostentatious type. It just makes a person look more…lively."
His latest designs are inspired by nocturnal winged creatures dwelling in the dark forests. Neither they are bats, butterflies nor moths – the designer has left his designs to our imagination. Some of his best pieces include the ornate set featuring black diamond-set moths and teardrop emerald leaves.
Each and every piece has a story to tell and is worth-admiring!
Hope you enjoyed this bedazzled post!