Aah, the golden 20s- the time just before you turned the legal age. Those were really the golden age of youth – weren't they? The 20s feel like your whole life is ahead of you and this is actually the time to make an informed choice and carve a better future for yourself. So what are those 22 things that make up your 20s? Read on: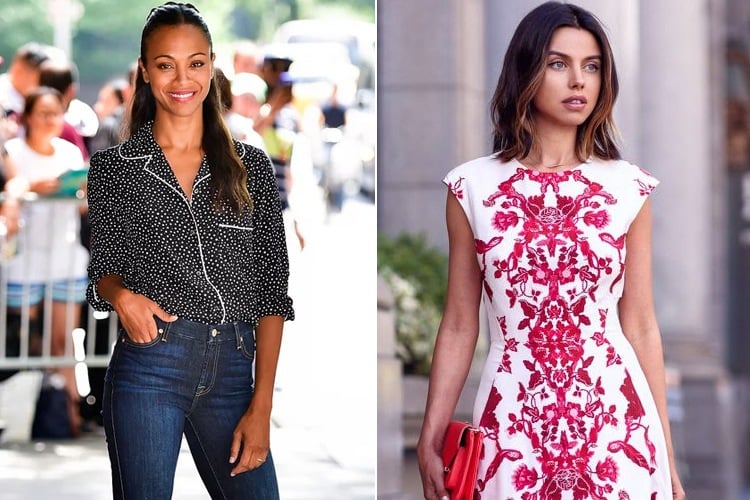 1. A Classy Timepiece never goes out of Fashion
A good watch can be an asset – so whether you buy it or inherit it from your grandma, it is imperative that you invest in a classy watch that never goes out of fashion. Choose your signature style – if you dabble in elegance, or wackiness, choose a watch that will embody your spirit animal and is timeless. Whenever you wear it, even if you are in your early thirties, this watch will surely remind you of the golden era.
2. A Little Black Dress
A little black dress is absolutely a must in every woman's wardrobe whether she is in her twenties or thirties. A good LBD will cover you for almost anything – whether you are heading for a night out with the girls or going clubbing or even popping in for that blind date. Remember to invest in a dress that compliments your curves and makes you feel like a goddess. Yes, a good dress can transform your life, magically!
3. A family heirloom
Keep something with you that really matters and always reminds you of your roots. It may be a small trinket from your grandmother or your grandpa's ever-trusty pipe or it might be your mother's wedding saree – keep one safe and with love for this is something that will always remind you of who you are.
4. An Interview Outfit that Will Never go wrong
Was there an interview that you particularly nailed and loved the confidence you had in that? Well, science indicates that a good outfit can actually make you confident and help you nail that interview. Keep a trusty outfit ready at all times and have items that will reflect your personal style. It doesn't have to be black pencil heels; it could be a simple pendant necklace stung delicately from your neck or your favorite binder. Just keep it ready for that impromptu interview call.
5. A Classic Blazer
A classic blazer can never go wrong and is so versatile that you can mix and match it with almost anything – a basic tee, a dress or even a formal shirt. It's also a good idea to have a blazer because it can transform your wardrobe in a jiffy – so whether you are going for a date or just heading out to an elegant dinner with your bosses, your blazer can salvage any situation. Invest in a good, tailored and well-cut blazer. It might pinch your pocket a little, but it will be a staple in your wardrobe beyond your twenties.
6. Heels that don't hurt
This seems like a paradox because heels are supposed to hurt, isn't it? That's what we think. But sometimes you could end up with a beautiful pair of kitty heels that won't hurt. Scavenge and find a pair that pinches you right and make you confident. How to zero in on that heel? Try a ton and see which of them hurt the least when you wear them for a long time. Once you find the perfect pair, always make sure that you have a spare – this way you wouldn't have to worry about going through the whole process again and again!
[sc:mediad]
7. A timeless and 'REAL' piece of jewelry
We recommend you invest in a classy and elegant piece of jewelry that is always fashionable. It may be a small gold band, a silver ring particularly close to your heart, or a simple necklace with a diamond – a lady is known by the jewelry she keeps and unlike most things, there less chance of wear and tear. You can almost keep gold or silver or diamond forever. Early on, make your choice and keep it close.
8. A Biker Leather Jacket for that Road Trip you always wanted to take
When you think a biker jacket, you imagine yourself whizzing past the empty roads on a particularly dangerous stretch of the Route 66. Nice story, but it's never too late to have one. A good bomber jacket with the right cut can look badass. You can wear it with a graphic tee, a short dress or even your regular pair of jeans. Drape it around your shoulders for a more casual look. A classic leather jacket can last pretty long and their designs haven't changed since a really long time. So if you buy one, it might last until your forties, who knows? It would, however, be a good idea to invest in good leather cleaner because over time, you might see dirt and grime sit over your jacket. After all, not always can you sport a leather jacket – especially when it's summertime in India!
9. Black, comfortable and pointy flats
We get it, all of us don't really have a thing for pointy flats, but hear us out – sharp and pointed toe flats look really chic. Their USP is the fact that they can look good with almost anything – a dress, a blazer outfit, skinny jeans or even slacks. They can be your quintessential companions when it comes to wearing classy shoes. Save time and money by investing in a good pair.
10. A Red Lipstick (of your dreams!)
A must for your wardrobe is the red lipstick – it can jazz, pizazz and all that to your look instantly. We suggest you buy one that is highly pigmented and brings out your pout nicely. You can pair it up with a classy black dress or you can even wear it at the wedding – either way, your lips are going to steal the show!
11. A party shoe (And this might hurt!)
So what do you do when your party host says – bring them heels out? Well, you will have to wear the heels because that's what the party calls for! But by definition party shoes don't really mean that you have to wear all the heels. You can have an eccentric and fancy pair of ballerina flats to do the job too. But heels can have a totally different effect – you strut, you are more confident of yourself and of course, you can turn a few heads too! We are not saying that your heels won't hurt, but buying in one good pair can save you from a lot of trouble!
12. Jeans that fit you like a glove
When it comes to a good pair of denim, the search is always ON! Once in a lifetime, you would come across the jeans of your dreams – the one that hugs you in all the right places and makes you look like a complete goddess. We advise that you should give these jeans the highest place in your closet and keep it close to your heart. Give these jeans the respect they deserve and wash them with caution! These jeans can pair up with any top and make you feel confident – so whenever you are in a doubt, these will come to your rescue.
13. A mascara that transforms your lashes
Just like a good pair of heels can transform your look, good mascara can make you look dreamy and mysterious and couple it with your favorite lipstick to nail that look. Early on, zero in on your favourite. The good thing about being in your twenties is that you have tons of options to experiment with. So play around with different brands till you get the desired effect!
14. A striped Knit Top
A striped knit top is again a wardrobe essential and a good fitting one can make your look complete. You, however, have to make the right choice when it comes stripes. If you are a little on the skinny side, we suggest horizontal stripes because they can make you look a little wide. Women who are a little on the heavier side, it is best to buy vertical stripes because they create the illusion of being elongated. Buy a good top, preferably from a good brand so that it at least lasts till you turn 25!
15. A good, maybe expensive bag that you will cherish
A good bag won't come easy on your wallet but trust us this is an investment. Hermes, Coach, Chanel, Prada and Louis Vuitton – a classy one will never go out of fashion. It would be a buy of a lifetime, so best would be to stick to neutral colours like nude, brown or beige and black. Cherish the bag, because it's going to turn heads when you take it out for a spin!
16. A gown/dress that looks, killer
One of the best advice that you can get from on off-duty model is to invest in a well-tailored gown or a dress that can totally transform you. As you grow older, you will see that this dress will give you more reasons to be worn. So invest wisely and don't worry about the length or the style of the dress. Buy the one that strikes you the very first time you see it.
17. Flats you can depend on
Shoes maketh a woman, this adage is true and when it comes to strutting your stuff, you definitely won't be comfortable wearing shoes that wobble or spoil your gait. A good pair of dependable flats can change the way you look – they might be brogues, ballerina flats or a strappy sandal –the point is that they should be flats that you can accessorize with any outfit. Remember not to settle down for a cheap alternative. A good branded pair of flats will last you long and not betray you by losing a clip or coming off suddenly. Invest wisely!
18. A pair of tried and tested skinny jeans
Just like a good pair of jeans that you can trust, you should also have a good pair of skinny jeans that creates an illusion of length. Skinny jeans should end just before your ankles, don't buy ones that will be longer than your ankles.
19. A versatile Tote Bag
Now that you have invested in a good, expensive bag you of course can't carry it everywhere. Instead you should buy a versatile tote bag that can double as a workbag and you can even take it outside. It doesn't have to be that expensive but can help you carry a lot of stuff and at the same time also look mature enough. Bonus tip – when you are buying the tote bag, check for one that comes with compartments. Now this is quite difficult to find one that comes with divisions because that's not how they are designed but some of them do come with partitions and also a slim bag for coins and cards. Look out for those when buying the tote bag, it will save you from a ton of rummaging for smaller stuff like coins, lip balms and keys.
20. A scarf that fits every occasion
A stylish scarf wrapped casually around your neck can save you from a ton of trouble and fashion faux pas. Not can it hide the ostensible hickey, it could also salvage you from a bad hair day. Silk scarves are a great investment and you could buy one that has a colourful riot of colours. A multi-colored scarf will ensure that any outfit matches with it. So you can wear it with a dress, a top or even with a shirt (wrapped in different styles to suit the necklines, of course!)
21. A tailored pencil skirt
A figure-hugging and well-tailored pencil skirt is great to up your outfit's ante. No wonder it's called the closet superstar. It can go well for an interview (a not-so conservative one) and it can also double up as work wear or a go-to outfit for a casual date.
22. Black Pumps
This is a wardrobe essential that might not be as comfortable as your dependable flats, but they have the power to really and magically transform your look into a more elegant and classier version. Black pumps are really a great investment – they don't have to be too expensive, but just the right sized heels should do.
Remember, invest right in the items we mentioned above and you could take them well into your thirties and become wardrobe essentials. Some of the items hardly ever go out of fashion!