Have you ever wondered what goes through one's mind when a hug is exchanged? Well, healing takes place magically. Suddenly the world seems better. You start to feel positive about life. Like someone once said, a hug after a long day is sometimes all you need to feel better. Happy Hug Day!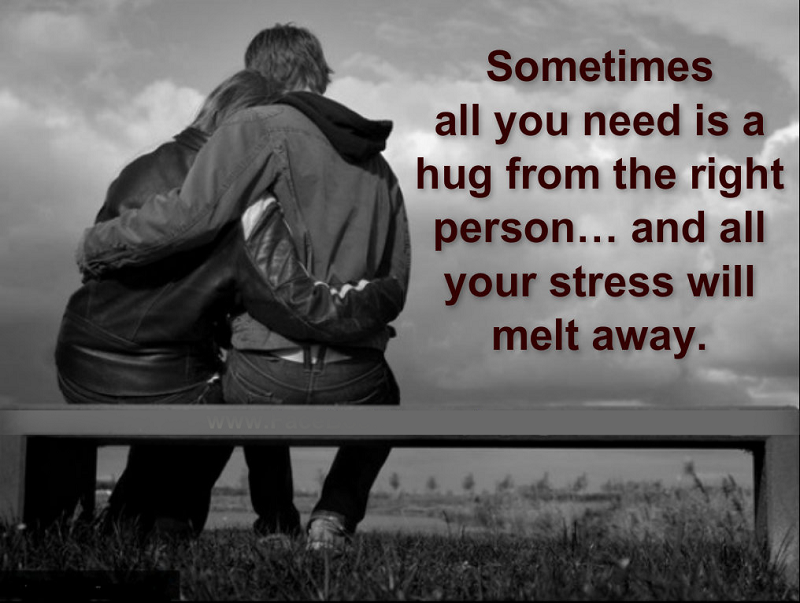 Bid Goodbye To Stress With A Hug:
It's a known fact that a hug is the biggest stress buster for human beings. As we humans are bound with feelings, the emotional gestures become crucial for us and hug being one of them. This hug day FashionLady has come up with an exclusive edition helping you understand the meaning behind this gesture. Let's find out!
Let's Look At Different Types Of Hugs:
The Pat Hug
The Sneak Hug
The Long Hug
The Heads Meet
Now let's look at each of the different types of hugs in detail and learn the significance of a hug, actually each of the different hugs.
1. The Sneak Hug:
In this hug, one sneaks from your behind and puts their arms around you! These hugs are amazing specially when one is busy cooking, doing the dishes, or while one is reading a book and so on.
This kind of gesture suggests that one is madly in love with you. They want you to realize about the oneness they share. A hug like this occasionally can make a lot of difference. So grab and get a hug right away!
2. The Long Hug:
In this hug, one gently strokes your back while hugging you! This type of hug shows one's being really affectionate and wishes to protect you.
This kind of hug reflects affection, signifying that one deeply cares about the other person. Since we can't see our back, we feel excited and startled at the same time.
Besides the feelings, one can understand the state of mind of each other better. This  type of hugs gives immense reassurance.
[sc:mediad]
3. The Pat Hug:
In this hug, one gently pats the others upper back while holding them. These kinds of hugs are mostly exchanged among friends and should not be considered as an expression of love. The hug with a pat is how one hug their buddies.
These hugs are mostly short and do not convey a lot. So for one's considering to take the friendship to another level, we suggest taking some more time understanding the person.
4. The Heads Meet:
In this hug, the heads meet.
This kind of gesture suggests that one wants to merge their thoughts with yours. For instance, if it's a new relationship then a hug like this would indicate that they wish to know you better and take the relationship ahead.
When you're in love, you should always listen to your heart. Have trust and patience in your relationship and watch out how his love just grows stronger for you with each passing day!
Hope this article on different types of hugs has helped you know what the guy is trying to say