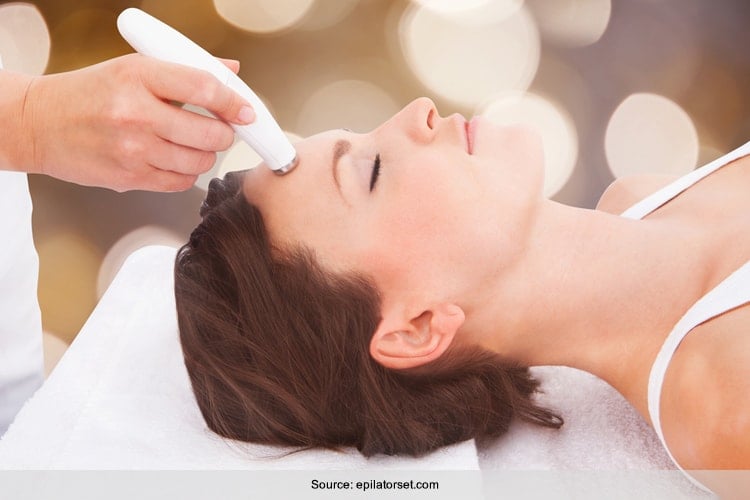 You have got hair on your scalp? That's great. You have got hair on your body? Well, that is a sign of mankind. You have got hair on your face? Nightmare!
All women have facial hair. And that's the biggest inconvenience to a lady. It hides the skin complexion. Unless you put on a good layer of makeup, you can't attend social functions. Bottomline – facial hair looks un-aesthetic and just not feminine.
Is this the end of the road?
Nah! There are epilators for face. And this blog will tell you the Uses of facial epilators and the best epilators available. Feeling happy, right?
But first, what makes a face epilator indispensable for a lady?
Why Use A Facial Epilator
There are many ways to remove unwanted facial hairs – waxing, threading, shaving, plucking with a tweezer, using chemical hair removers etc. But all these methods come with their cons. Some of them are painful and might be harmful for the sensitive facial skin. Though shaving is less time consuming and painless, there is always the fear of developing thicker stubs on the face.
This is when you need to thank a face epilator. It helps remove the hairs from the roots. With time, the growth of the hairs gets reduced. Since the facial hairs are removed from the roots, it takes more time for the hair to grow back and the new hairs are much thinner. This explains the growing popularity of the facial hair removal epilator.
Facial epilators can be used for the following purposes:
For giving shape to the eyebrows of ladies
For getting rid of rough facial hair and uneven side locks
For hair-free upper lip and chin
Hope you are aware that there are "body epilators" (not to be mistaken as face epilator) too which remove unnecessary hair on your body.
Best Facial Epilators Of 2018
Ah! This sounds interesting.
Here are best epilators for face that will suit the skin, keeping the Indian climate in mind. Their working mechanism is the same – which is pulling up our skin's hair from its roots.
Before using epilators for face, exfoliation is advised. Use an economically priced face epilator which comes with a special face exfoliating brush. This helps remove the dead skin cells. While exfoliating your face, never use a pumice stone or loofah. After epilation, use a moisturizer for adding gloss to your smooth skin. In case your skin gets irritated post-epilation, apply aloe vera face gel to get a soothing effect.
1. Braun Face 810
Up to 4 weeks of hair-free skin, this is Braun Face 810 – Facial Epilator and Facial Cleaning Brush with Micro-Oscillations. The term micro-oscillation means sonic speed of the exfoliating brush which bristles back and forth.
World's first facial epilator and cleansing brush
Has slim head for precise epilation
10 micro-openings that catch hairs as fine as 0.02 mm
Facial cleansing brush with micro-oscillations gently cleanses skin pore-deep
6 times better than manual cleansing.
Exfoliation done through such face cleansing brush is more effective than manual ones. Not to be done daily.
Can be used with water and your favorite cleansing gel
Protective cap to be used to cover the tool's head, when not in use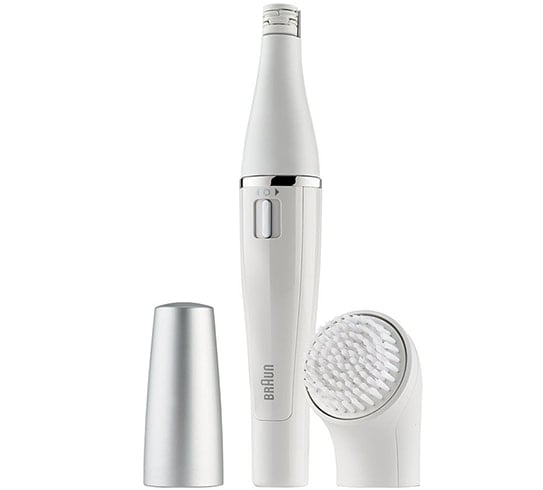 Here are some facial epilator reviews on Braun Face 810 which do full justice to Uses of facial epilators and best epilators available:
"Best thing that ever happened to my facial hair.." Amazon customer
"This has made my mom's life so much easier!" Radhika R
The facial epilator reviews from Jessica Alba:
"Braun Face gives women confidence and allows them the freedom to choose whether or not to wear make up. We need to be able to count on beautifully cleansed skin as our foundation."
2. Braun Face 820
Braun 820 Facial Epilator and Facial Cleaning Brush comes with two face cleansing brushes (whereas Braun Face 810 has only one face brush)
Slim head so that it can function with a better precision in small areas, like the space between our eyebrows.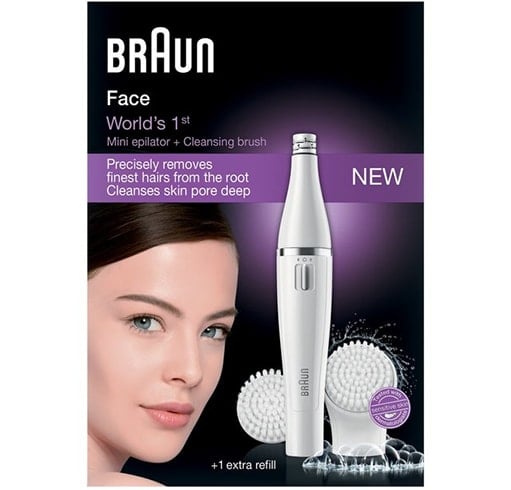 3. Braun Face 830
Here is how Braun Face 830 differs from Braun Face 810 and 820:
Beauty edition including lighted mirror (so that you get a better view while epilating in low-light places) and beauty pouch
Comes with purple pouch, where you can store your precious epilator safely and a white colored protective cap too
2 years manufacturer warranty
It means Braun Face 830 gives you epilating accessories. Now such accessories go highly appreciated by top bloggers who run specialized blogs on epilators.
This is it – Braun Face 830 can be seen the best epilator for face from accessory point of view. The rest of the features are the same as Braun Face 810.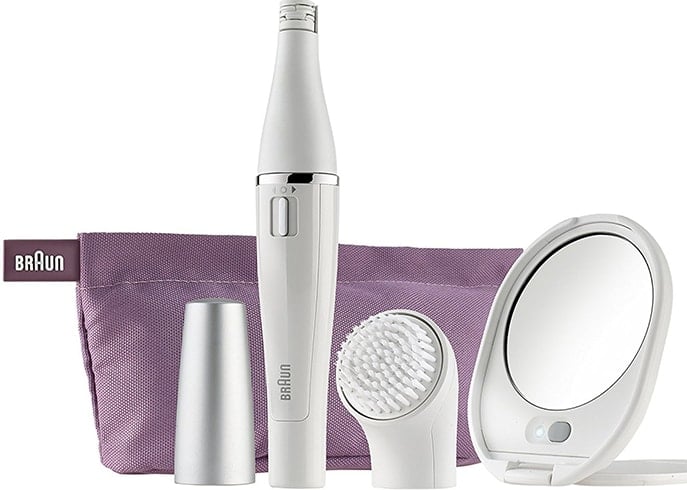 4. Braun Face 832
Three extras make this face epilator from Braun shopworthy – a lilac cap, an extra refill brush and a beauty pouch. Plus it is 6 times more effective than manual cleansing.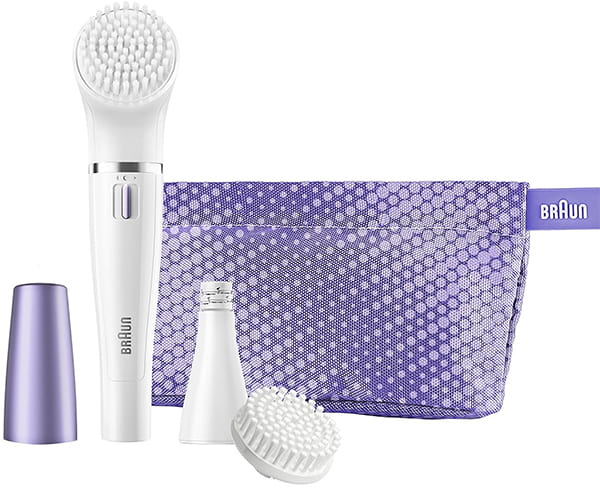 5. Braun Silk Epil 7 Expressive 7681
The best epilator Braun has ever engineered. One of the best epilators for legs, arms, underarms, bikini area and one of the best epilators for face. A complete package it is, therefore expensive.
Removes even the shortest/finest hairs – right down to 0.5-mm long
40 Close-grip tweezers for better removal of even the shortest hairs
Comes with 5 attachments – shaver head, a trimmer cap, an efficiency cap, a sensitive area cap and a facial cap
Designed for epilation in the tub or shower. Warm water improves circulation and the epilating comfort.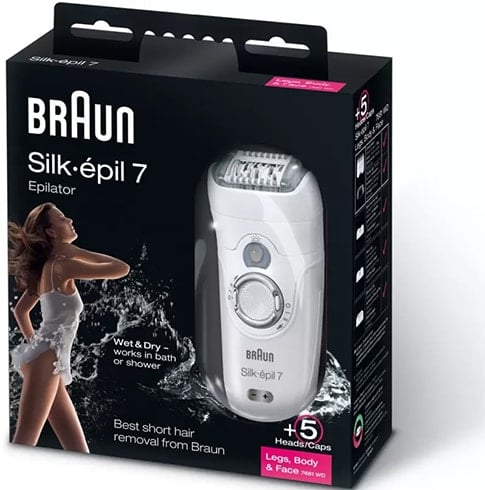 Want to try out a face epilator away from the Braun series? Here are some good options:
6. Emjoi Tweeze eRase e6
Extremely gentle on sensitive facial areas (and body)
Unique eRase Glide Technology for smooth, hair free skin in seconds
Worldwide patented 3 disc system makes it super comfy and keeps hair away for up to 6 weeks.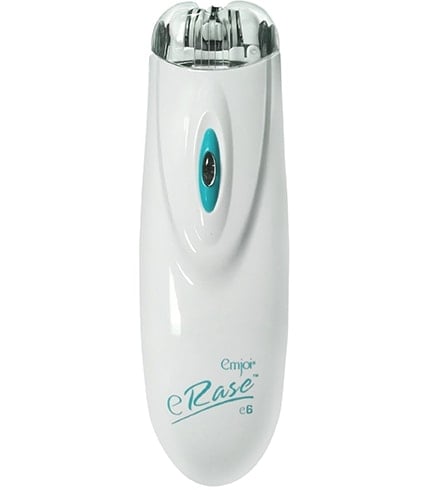 7. Remington Smooth & Silky Facial Epilator EP-1050CDN
The Remington EP-1050 CDN is one of the best epilators for face for women in the market. Very effective it is on dry skin as well as wet skin. Has six automatic tweezers.
Customer review:
"Amazing purchase, great investment." – Alana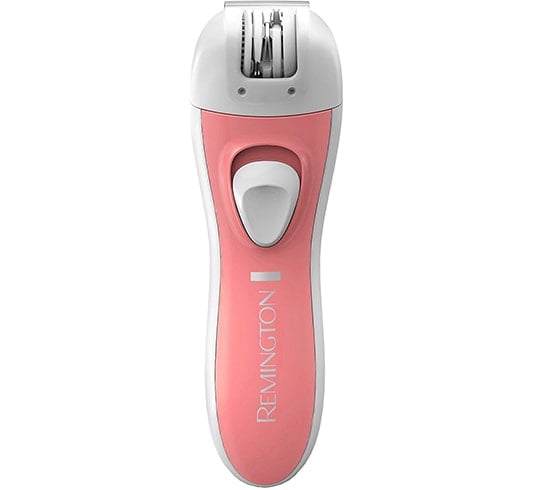 How To Clean Epilators
Agreed, hygiene is important. That doesn't mean the handle of a washable epilator is washable too. In order to clean it, you have to dismount the head of the epilator. Then clean it with a cleaning brush and running water. When the process gets completed, take a cotton ball and dip it in an alcoholic face cleaner. Then air-dry it and store it in a safe place.
A word of caution –
If a face epilator falls from your hand, check if its tweezers are broken. Do not use an epilator that has broken tweezers.
Rules For Using Epilators
Some 'Must-knows'…
It is better to epilate short hairs because when you epilate long hairs, it hurts. If the latter is what you are looking for, then use a trimmer comb to trim the longer hairs, then epilate the shortened hairs. The same technique can be used for bushy hair as well.
Got irritated/inflamed skin or rashes on skin? Then don't use an epilator.
An epilator is a personal device. Don't share it even with the best of your friends.
[sc:mediad]
Run an epilator in the 'natural' direction of your hair's growth. Supposing your hair growth is from left to right. Then run the epilator in a straight manner from left to right. Don't run it in the opp. Direction.
While using an epilator, don't press it hard against your skin.
Those of you who are using an epilator for the first time should not start it on sensitive areas.
Final Words
For girls who want to save themselves from the 'Ouch' and 'Ahh(s)' of waxing, or who don't want hair removal creams which leave behind dark colored patches and want to avoid the sharp blades of a razor, facial hair removal epilator is for you.
So how did you find the Uses of facial epilators and best epilators available? Which do you think is the best epilator for face? Also which face epilator will you use after reading the above brands? Don't forget to write in your comments and feedback. Happy Epilating!