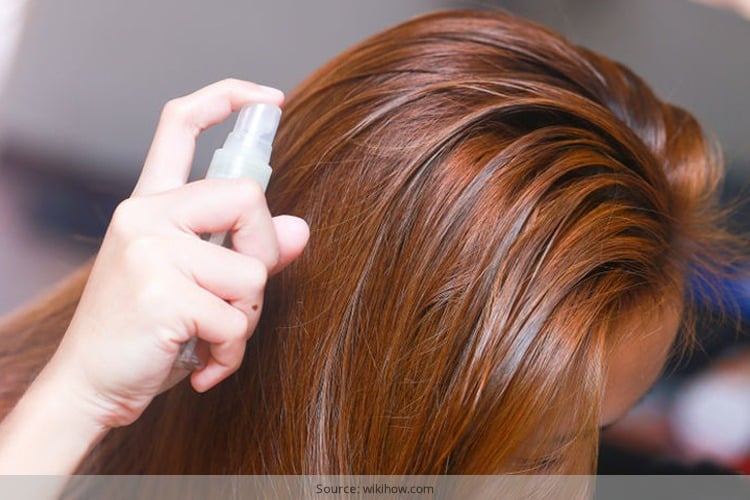 In our previous post, we spoke about the ways to curl your hair, straighten your hair, how to use tongs and crimpers too, and we also showed you various hairstyles for bridals and normal wear as well. However, caution to the wind here, you must use protection for your hair strands before you indulge in any heat styling. Too much heat can actually damage your hair, which is why we advise using hair serums and hair mousse for women.
[Also Read: Best Hair Serums In India]
Why Use Hair Serums And Hair Mousse For Women?
The reason why we ask you to use hair serums and hair mousse for women is to help protect the cortex and the follicles of the hair that retain moisture, keeping the hair strands in good shape and stead for a long time to come. Here are five best hair serums and mousse that you can use.
Himalaya Herbals Protein Hair Cream, 175ml
With regard to natural hair mousse and creams for women's hair, we should look at a protein based formula that can nourish the roots to the shaft of the hair. Himalaya herbals protein hair cream helps keep the hair soft, shiny and protected while thermal applications are done to style the hair. With natural ingredients such as chickpea and wheatgerm used, Indian gooseberry and thistles too, hair growth is promoted and antioxidants are brought in which fight the onslaught of elements around. Dandruff is removed and the hair is moisturized too, making it healthy, strong and doesn't allow the hair to fall as well.
L'Oreal Paris Total Repair 5 Serum
Keratin is what our hair is made of, which is an important aspect of keeping the hair healthy looking and fine, full of life and younger too. However, as we age, our hair loses a lot of keratin and shine, which is why we need a pro keratin based formula, such as L'oreal Paris Total Repair 5 Serum. Five problems and one solution, the new excellence based formula helps repair from root to shaft and making your hair bounce back to life while you style the hair in chic ways.
Schwarzkopf Osis+ Magic Finish AntiFrizz Shine Serum (Light Control) 50ml/1.67oz
If you are fed up of the untamed frizzy hair that flies all over your face, we hear your pleas loud and clear. What you need is the best serum or best mousse for fine hair, which is why Schwarkopf Osis can help with a magical finish after every hair wash. What the serum does is it tames your frizzy hair and doesn't allow the flyaway parts of the hair to have a gala time while you move about doing your daily chores. An instant glam look comes through, which smoothens and softens the hair, helping the strands manage itself and weighs all the frizz down. The best thing to do here is to use a little of this serum on damp hair and then style the strands.
[Also Read: Does Hair Mousse really Help?]
Giovanni Organic Natural Mousse Air Turbo Charged Hair Styling Foam, 207ml
There are many reasons why you would fall in love with this particular mousse for curly hair or straight hair. To begin with, thick hair girls would now have the right product in hand to keep their hair manageable. There would be no more wetness and frizz to deal with, since this mousse and foam based formula keeps the hair in good shape and glam style all day long. The best part is that it wouldn't look or seem as though you've applied something to your hair. This is a serum that defines your curls and makes it look natural and soft too. Get your high scores and accolades using this beauty!
[sc:mediad]
Loreal Paris Professionnel Homme Sculpte Hair Styler
Once again and from the house of l'oreal we have the best hair serum for us that keeps aged and mature hair in place, manages the frizzy untamed strands and also blesses the hair with volume, length and shine too. women in their late forties to early fifties and beyond can use this formula to enhance their hair quality and texture, which the product beautifully sculpts and cares for. A little bit of the product after a head shower is all you need, emulsifying the hair from the mid length to the tip of the hair, before you style your hair. And you are ready!
Do write in and let us know which of the hair smoothing serums you use!
[Also Read: Best Vitamin C Serum ]