"Deadlines, reports and project! How on earth am I supposed to go out and get an understanding of what's in and what's out, when I have a boss emailing me relentlessly for updates? What pisses me more is my eyeliner that's never even." Well these were my worries before I discovered these style icons on YouTube. Anything about lifestyle and fashion – These girls got me covered!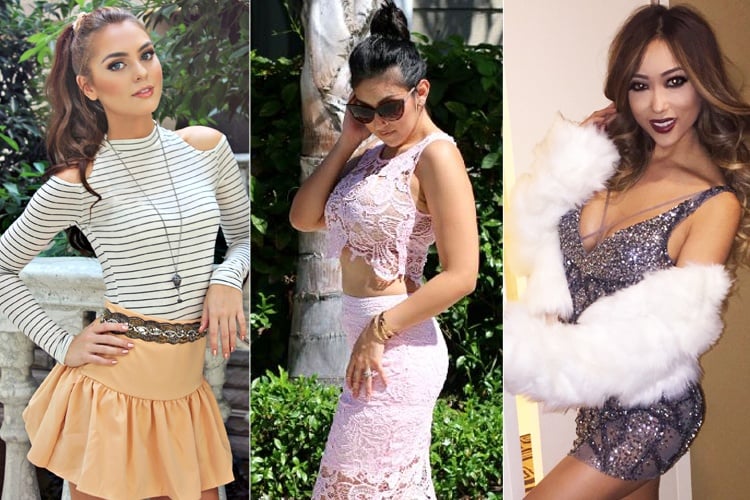 Top 10 Fashion Vloggers on Youtube:
1. Jackie Wyers:
The 20 year old Fashion blogger has a distinctive 'girly' style. Everything about her fashion theme screams 'girly, girly, girly". So, if like me, you are also all about pinks, florals, and laces, you ought to follow this Canadian YouTuber. Jacky is also a talented singer who often covers her favorite songs and spreading her horizons she is really going places these days – literally. Collaborated with Maybelline and Glamour magazine, Jacky had recently been at Washington D.C. for International Day of The Girl and witnessed as Michelle Obama addressed a bunch of girls motivating them toward education.
[Also Read: Instagram Has The Best Of The Top Bridal Designers Globally]
2. Beautyy Bird:
This Latin beauty is just a little above 21 years old and has already achieved phenomenal success as a beauty vlogger on YouTube. She has unique make up tips that she films and posts every week. Her lookbooks are amazing and her taste in fashion is just so explicit that one would be waiting for her hauls restlessly. Yasmin – that is her real name by the way- shares ideas for Halloween looks, New Year looks and tips of makeup that would go with the different seasons. Her cosmetic reviews are honest and will provide you with a crystal clear picture of what stays inside those glossy packages.
3. Zoella:
With over 11.2 million subscribers, Zoella, has raised as a YouTube sensation since she posted first her video way back in 2009. She is a regular beauty and fashion obsessed Brit, but I would describe her channel as a complete lifestyle spread on social media. Zoella's lookbooks and hauls aside, her beauty routines, monthly favorites that comprise beauty products, clothes, music and magazines are beyond entertaining for those who get invigorated by ideas of good life.
[sc:mediad]
4. Dulce Candy:
I am not kidding, that is but her real name— is another YouTube guru who covers all your makeup, shopping, beauty, hair, DIY, and fashion needs. Her blog is bright and colorful and her presentation is amiable and warm. As she says on her intro, she aims at spreading happiness through her videos, she makes an honest effort that after having watched her vids her audience is left feeling elated.
5. Arika Sato:
If you are looking for a real badass chick you better log on to Arika's channel. Arika Sato gives a whole new meaning to Glam Life. Her style is weary street smart, and she knows how to blend it with uber sexiness. Arika focuses on all aspects of fashion and her make up tutorials are a must watch for every beginner. You may also find interest in her diet chart and secret recipes she shares.
6. Samantha Maria:
The fashion graduate from London has been a serious student and the astuteness exuded in her videos testifies her genius. Her beauty channel goes by Beauty Drush, and with everything you need to know about wellbeing, grooming and styling, serves as your one stop fashion channel. But what will keep you hooked on to her videos is her pet, the cutest dog in the world as we can easily say, that keeps popping in her vids from time to time.
7. Marzia Bisognin:
You can find this little diva at CutiePieMarzia. With a broad range of life style videos Marzia is a wholesome entertainer. She vlogs her daily life and as one sees her, one can easily begin to nurture the sinful thought of sneaking into her house when she is not around and robbing her wardrobe. Every piece of clothing she wears on her vids are exclusive, be it tees, crop tops or sweaters.
8. Jo Wee:
An Australian fashion vlogger, Jo has a rich taste for fashion. It is bewildering how she manages two careers with unmatched perfection while most of us struggle with just one. By day Jo works in the marketing industry and the night rolls in, she turns her gears toward fashion blogging. On her YouTube channel Love Chic Styling, she uploads her clothing hauls pretty regularly, and her collections are to die for.
9. Jesse:
A very pretty Youtuber from London, Jeese has named her channel so as to reflect her personality – Sunbeamsjess. Her knowledge on fashion is very impressive and while she updates herself every now and then, she also strives at keeping you updated with everything that is new and happing in the world of glamour. Not one to be missed.
10. Molly:
Craving a shopping haul? Log on to MissMollyAnne14 anytime. What attracts me toward her channel every time is her personal style that resonates with regular girls like you and me. Almost every piece she rocks is realistic and very wearable. She includes staple pieces like crop tops, and dresses in interesting cuts and prints. Molly's collection has no shortage of florals. She knows exactly how to spice up her wardrobe and is always generous to give us a tip or two.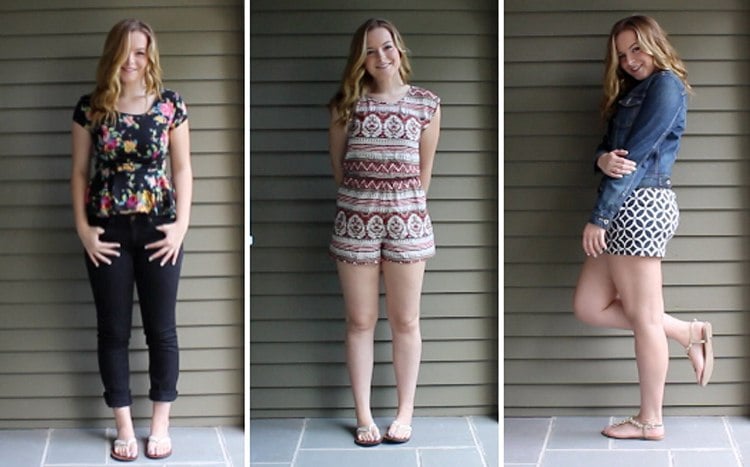 When I plan to take a break from my busy schedule and spend a weekend by myself, girls keep me the kind of company I please. Worth a "subscribe" – totally!