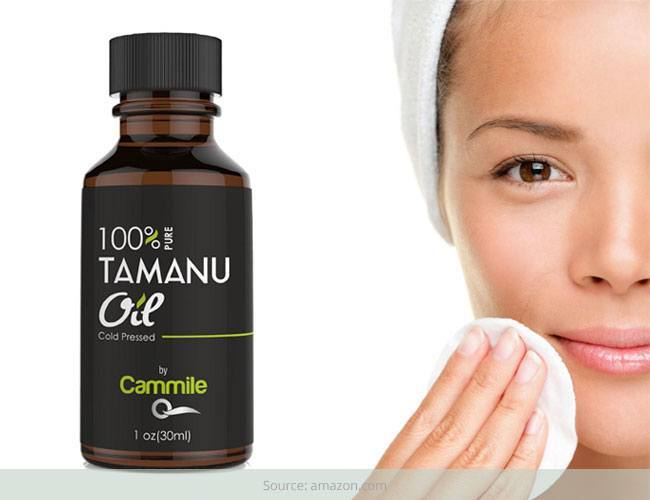 Oil is an oil when it comes to cooking or for scalp treatment but there are some that stand out due to their heritage and nourishing value. One such phenomenon is the Tamanu Oil that has remarkable health benefits and healing properties, one of which is its ability to promote the growth of new skin cells.
The uses of Tamanu are so vast that it is recommended for every household. This bold, rich, nutty smelling oil is a rising trend in several consumer industries.
Tamanu oil originates from the Pacific Islands, where the natives have used it as medicines for centuries. Take a look at how it is becoming the wonder oil worth talking about and using.
1. Reduction in Scars
As per clinical studies done, scar tissues have been shown to reduce upon application of Tamanu oil on a regular basis over a couple of months.
2. Treating troublesome Skin
The beauty of this oil is that it can yield relief by bringing smoothness to dry skin. Tamanu oil is known for its fast absorption rate as well as excellent moisturising qualities which make it the perfect oil when it comes to the treatment of dry skin areas such as elbows and heels. There is no room for a sticky or dry residue as the oil gets absorbed in the skin in a matter of few minutes.
3. Effective Anti-Ageing Treatment
Since Tamanu oil has an amazing ability to regenerate skin cells, it works as an anti-ageing skin care treatment. The oil is fast enough in moisturising and nourishing the skin and helps repair damaged skin cells and soften wrinkles and fine lines to the best of its ability.
4. Fights Skin Cancer
In a couple of tests conducted in Japan, Tamanu oil has been found to have the ability to fight growth of tumours owing to its cancer inhibition properties. Further tests are continuing on this aspect.
[sc:mediad]
5. Treats Acne
Tamanu oil has antibacterial properties that help it in fighting troublesome acne effectively. Its anti-inflammatory properties help reduce the redness that emanates from skin infection.
6. Combats Hair Loss
Even though the scientific proof might be little, users of Tamanu oil have vetted the oil's ability to improving health and thickness of the hair. However, it is better to seek a doctor's advice before doing any self-treatment.
7. Reduces Bruising
There might be ample theories and formulas to reduce bruising but try Tamanu oil which is the next best when it comes to reducing bruises. Rubbing it on the affected area speeds the healing process and reduces the unsightly appearance of the scars. Further, the oil improves the microcirculation in the affected area thereby helping the bruise vanish off quickly than before.
8. Treatment of Insect Bites and Sunburn
Some of the common problems that are unavoidable in day to day life are sunburn and insect bites. You can avoid them by applying Tamanu oil to the affected area. This helps in reducing the redness and promotes faster healing of the damaged skin and insect bites and stings thanks to the anti-inflammatory ingredients of this wonder oil.
9. Conditioner for Damaged Hair
Tamanu oil is more often used in hair salons in the form of hot oil treatment. Since it yields deep down conditioning, it reduces the appearance of split ends.
10. Deodorant
Little surprise it is when we find Tamanu oil doubling up as a natural deodoriser. Now if you want your feet to stay odour free and moisturised, then use it in the hot and humid weather.
There's no stopping this little miracle oil to becoming a flexible remedy to many common medical ailments and much more. Don't just read it, but adopt it as well.