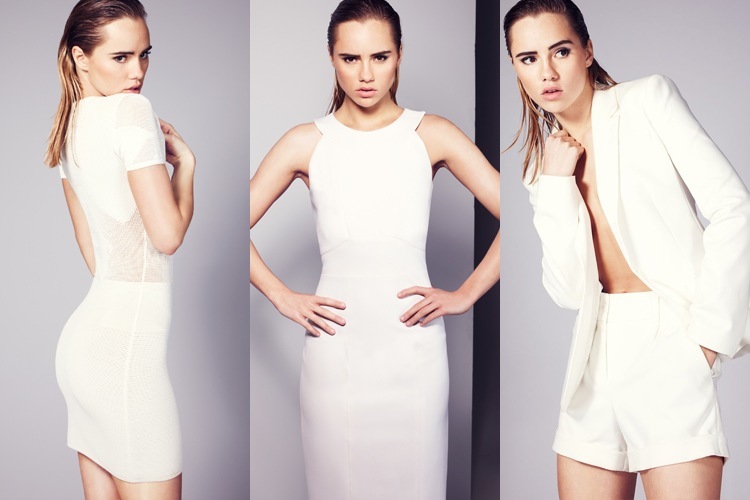 Tennis lovers all around the world will unanimously agree that Wimbledon is THE place for fashion. One of the most fashionable sports, tennis outfits have a dedicated fan following. Some of the recognizable faces are also some of the most stylish ones in the court too! Wimbledon is a hot spot for fashion and we bring to you some of the best fashion trends on the court.
There are Whites and Whites Everywhere
Wimbledon has one of the strictest dress codes in the history of sports and when it comes to matches, players have to adhere to the rules. This is why most players are seen wearing white. But time and again, they infuse some really stylish elements in their whites too!
Whites on the courts include only pure whites because they can seamlessly hide the sweat stains of the players. Whites can look effortlessly gorgeous if you can style them the right way. Though the trend started off way back when the game just started, a lot of new elements in the white clothes have been infused.
Fashion is literally everywhere!
Unlike most sports, though there is not much scope to change your outfits' colours, but you can easily change the way you dress up. From visitors to players, each and every one has their own dressing sense. There are boho skirts and loafers and tons of vintage clothing in and around Wimbledon. Over the years, players have broken the protocol and brought in different colours and some really fashion forward choices in skirts and shoes.
Sania Mirza's Love for Whites
Sure, Sania Mirza takes her game very seriously. She sticks to white with none or minimal color highlights.
[Also Read: How to Wear all White]
Maria's fashionable Tuxedo
Maria broke all the conventions in her tennis match when she wore a Nike tuxedo. Talk about a formal affair, Maria's tuxedo broke all the conventional rules at Wimbledon.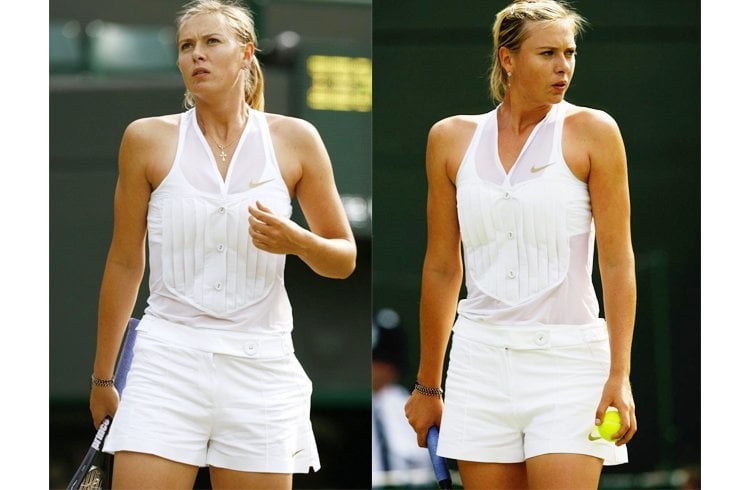 Anne White's White Affair
Anne White brought back disco to life when she wore form fitting bodysuit to her matches. She wore them with matching headbands and even color coordinated them right to her sneakers!
Andrea Hlavackova
A pretty white tennis dress worn by Andrea Hlavackova matches her inner with her neon yellow wrist band.
Maria Kirilenko
Now this is an unusual dress style worn by Maria Kirilenko at the tennis game.
[sc:mediad]
Here are some of the outfits which can be worn fashionably at the courts:
Marc Jacobs Jersey Dress
The oh-so-classy dress looks extremely gorgeous and has a very comfy look to it. It is a dressy version of the hipster dress and has a designer label too! It may be a little too harsh on your pocket, but we guarantee you that it would be the best buy ever!
[Also Read: Different Ways to Style the White Kurti]
Nanette Lepore Women's Island Rhythm Lace Cap Sleeve Drop Waist Dress
For all those who love dressing up in tennis white, this Nanette Lepore dress is the best choice! These are dressy but at the same time also very playful. They can be romantic but also daring at the same time. The dress has a beautiful face pattern and has fringed hem which looks elegant and feels summery too!
Monki Satin Dress
For the girl who prefers to be chilled out, this are the simplest and the loveliest dress. This is white but is different from the other because it has a flattering round neckline. What's more it has even a drawstring waist which goes wonderfully well with sandals, flats, ballerinas.
Free People Fp1 Angel Lace Dress
Another one from the white side of the spectrum, this lace dress is complete with cutouts and makes the boho look totally complete. It is casual and summery and great to be worn at the Wimbledon or even at a casual date!
Wimbledon is a great place for trend spotting. You can always find some or the other sort of fashion here and can easily take cues from here!