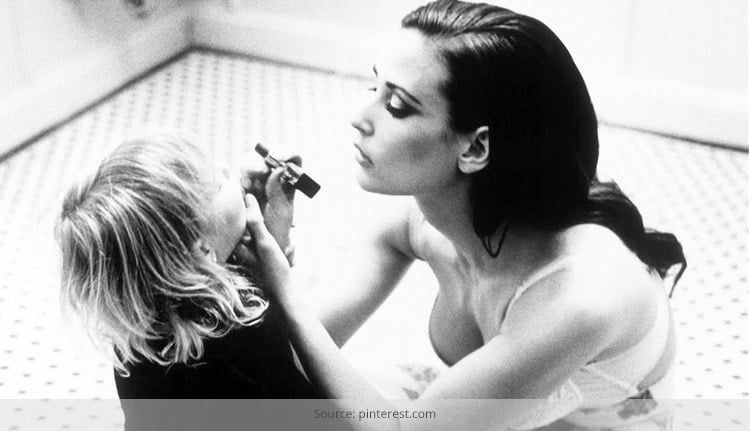 I am quite sure by now you would be pretty exhausted with beauty tips you've been receiving for quite some time.
The teenage girls are the targets all the time. Since they tend to pass through acne and pimple phase, so they constantly receive firm suggestions on do's and don'ts. Sometimes these suggestions can be overwhelming.
Well, I'm not here to nag you like others. Moreover, you can easily guess from my caption what I am going to discuss in this edition.
Like all other girls, I have also come across hundreds of tips on beauty. But what my mom has passed on to me will always be some of the best beauty tips for me as they've always worked wonders.
It's a different story whether I took her suggestions seriously or gave them a pass. It's also natural to find some kind of rebellious attitude during among teenagers. Let me tell you girls when your mom suggests you something related to beauty take her seriously and follow her tips religiously.
Take a look below at the tips given by my mom while I was juggling with my puberty days.
Don't touch your face with dirty hands
This is perhaps one of the most useful suggestions she had given me so far. She used to constantly point me out whenever she saw me touching my face with my dirty hands, especially when I just returned home. She thought it would cause pimples and acne. Her logic is medically true! When we do not wash our face for long time, the skin becomes oily and when the oily skin comes in contact with dirt, it leads to pimples.
She also used to get annoyed whenever she found me picking my face during my acne years. She strongly believed scratching/picking acne or pimple would leave behind a scar. Since our facial skin is quite delicate and sensitive, the scars usually don't fade away.
Drink plenty of water
My mom used to run after me asking me to drink water at regular intervals. She used to tell me that water not only keeps us healthy but helps us look beautiful. Find out how with these 5 beauty effects of drinking more water –
1. Bright clear eyes: Eyes will become white, clear and shining, which instantly helps us look younger and happier!
2. Radiant complexion: If you would have ever noticed that the day after you have drank lots of water, your skin looks fairer and radiant. Water works as the best natural moisturizer for your body.
3. Better blood circulation: While this is not directly related to beauty, proper blood circulation prevents your skin from wrinkles, makes veins look less visible, thereby enabling your skin with a natural and young look.
4. Hydrated skin: As we have all studied in biology that water hydrates from the inside out. Let's remember these lessons from our school days atleast for the sake of our beauty. Hydrated skin soothes and cures excema, dry skin, spots etc.
5. Water keeps us stay alert and active: Drinking lots of water helps improve concentration. We remain active all throughout the day and you get a sound sleep. This ultimately benefits your skin.
[sc:mediad]
Never go to bed with make-up on
I think I don't have explain this. My mom always knew going to bed with make-up will adversely affect my skin. She was very worried about the "clogged pores" thing.
So, no matter how tired you are, never sleep with your make-up on.
Brush your hair
I always had a bad habit of not combing my hair, when I was at home. Even if I was spending entire day at home, I just didn't care to brush my hair. She was on me, especially soon after I left my bed, to brush my hair to avoid tangles.
Brush your hair once you wake up and before going to bed other than during any time of the day to help your hair look smooth and full.
Eat spinach
Let me be confess, I could never stand spinach neither as a kid nor now. Yawk! I would wonder how my family managed to finish off their plates, especially when it was spinach in lunch/supper, say palak paneer! But little did I know that this green leafy vegetable is rich in anti-oxidants and nutrients, which is certainly great for our skin.
Take care of your teeth
My mom used to be my smile officer. This beauty was always in the name of giving a 40 watt smile. She used to take me and my brother to dentist regularly and turned out to be a Hitler when it came to taking care of braces!
But today when people complement me on my smile, I remind of my mom and her golden tips.
I urge all my young readers to listen to your mom's advice and follow her beauty tips. It will only help you look beautiful and attractive!
If you something more to share from your mom's diary then please do share with us.