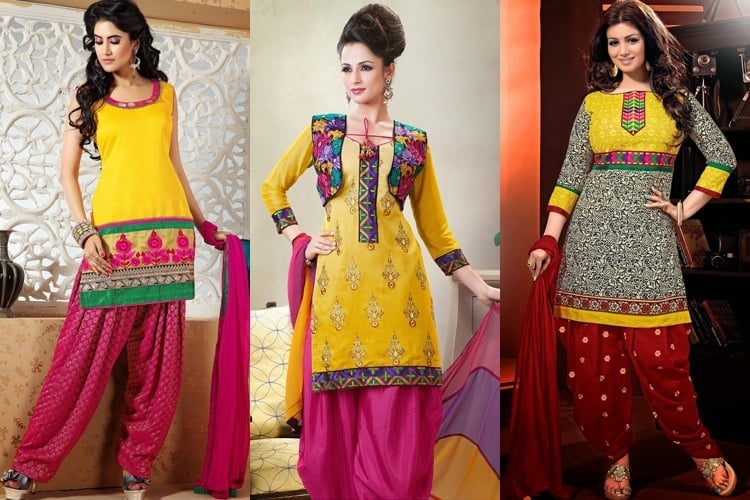 Amidst the cold weather and dense fog in January, and near frozen surface in the northern Indian states of Punjab, Himachal Pradesh and saddi Dilli, what is the average Punjabi going to do? Sit and twiddle thumbs, blame it on nail biting cold or get into a festive mood?
With Lohri around, bhangra, rewri, gajak, popcorn and makki di roti, sarson ka saag to banta hai. But what is equally important is what to wear on lohri.
Celebrated with tremendous gusto in North India particularly Punjab, Lohri not only brings you a chance to play with bonfire, music, dance and sweets galore, the delicacies are awesome. For newly-wed couples, it is a great chance to dress up in traditional Indian attire.
LOHRI FASHION
How about knowing more about lohri fashion, particularly the dresses for Lohri night? There is going to be no fusion, metallics and razzmatazz, but pure Punjabi way of celebrating Lohri with fun, frolic, songs and eats.
1. Punjabi Salwar Kameez
Lohri parties are pretty upscale, irrespective of how well off a Punjabi household is. It all depends on the festive mood of family and friends – whether they want to celebrate it in a low key affair or do it lavishly.
[Also Read: Punjabi Mehendi Designs]
Wear a light suit if it is a low key affair. But if it happens to be a high profile gala party with bua, chachi, jiji, and others invited then dress up in fine ethnic wear to ring in the occasion.
Patiala suit or salwar kameez is like the icing on the cake when it comes to dresses for Lohri night. In fact, you need to ditch the formal Indian attire for patiyalas (no patiala peg please).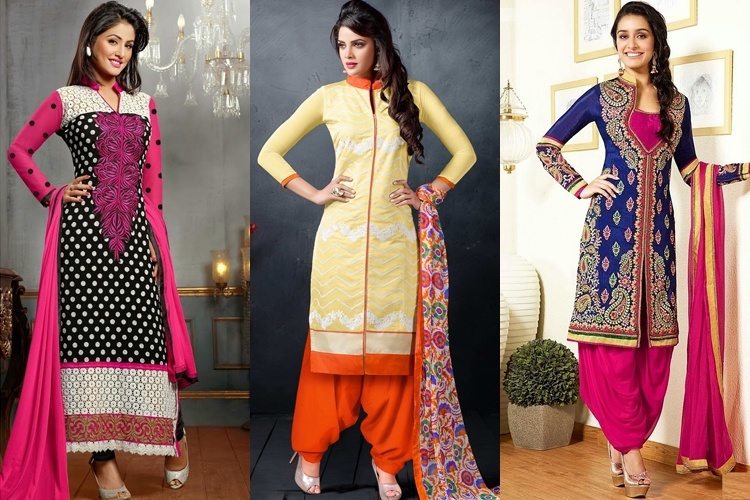 2. Jhumkas And Fancy Jewellery
On the occasion of Lohri, avoid going minimalistic. It's a Punjabi fest so you need to show a lot of accessories on your ear, wrists, fingers and neck.
With no jewellery out there, Lohri goes bland. And so Jhumkas to banta hai when it comes to lohri fashion. Go ahead and flaunt big big earrings, lots and lots of bangles on both the arms (no watch please) and yes neckpieces.
[Also Read: Style Statements Made By Punjabi Women]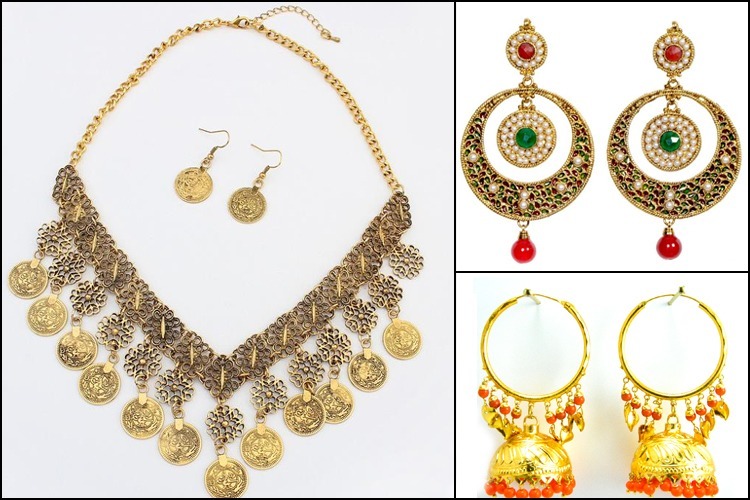 3. Bright looking Vibrant Kurtis
A kurti has its own pride of place when it comes to what to wear on lohri. Pair a bright looking kurti with a patiyala in contrasting shades to get the Lohri look. You can also wear a bright phulkari stole to get that festive look. Leave your hair open or blow dry them or if you are keen on sporting a traditional look then do your hair in a braided style.
Lohri Kurtis & Leggings give you a perfect mix of traditional and chic. Do remember to put kohl in your eyes and lip color that complements your dress.
[sc:mediad]
4. Ethnic Jutis And Chappals
No more stilettos or peep toes. Lohri becomes all the more wonderful when you walk around and dance around in fancy ethnic jutis. They are a perfect way to show your deep rooted culture.
The best part about Punjabi jutis is that they come in multiple colours which match your dress perfectly.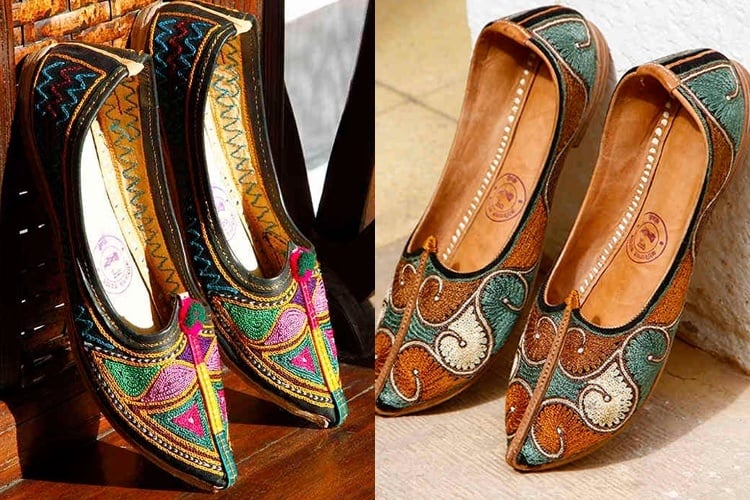 5. Pretty Potlis
Let your fancy wallets go back to where they belong – your wardrobe. After all, it is Lohri so show your true Punjabi colours by sporting a potli made of brocade, silk or tissue.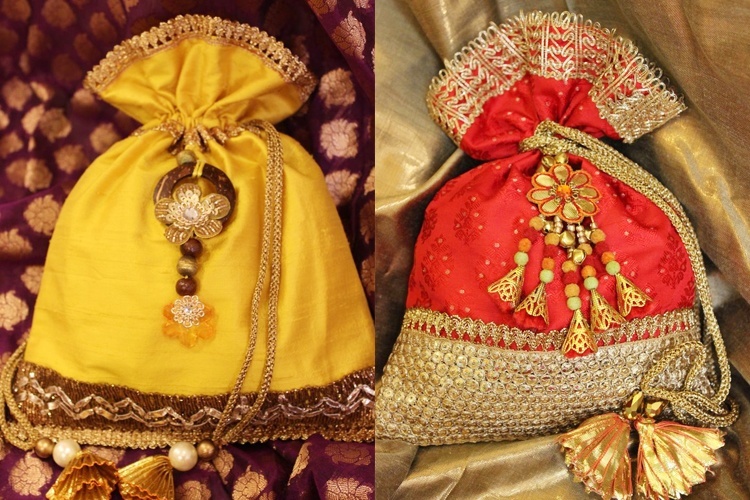 [Also Read: Designer Sarees For Karva Chauth]
On the cosmetic front, matte lipsticks and designer bindis (or no bindis) are in. See what looks good on you. It's your choice if you want to keep make up to the bare minimum or give it bright tones.
I have shared with you almost all the items that help you make up your mind on what to wear on lohri. Which of them are you going to choose this season?
Do drop in your comments and feedback as to how you found this post. Wishing you all a very Happy Lohri filled with rewri, mungfali, gajjak and pyaar!