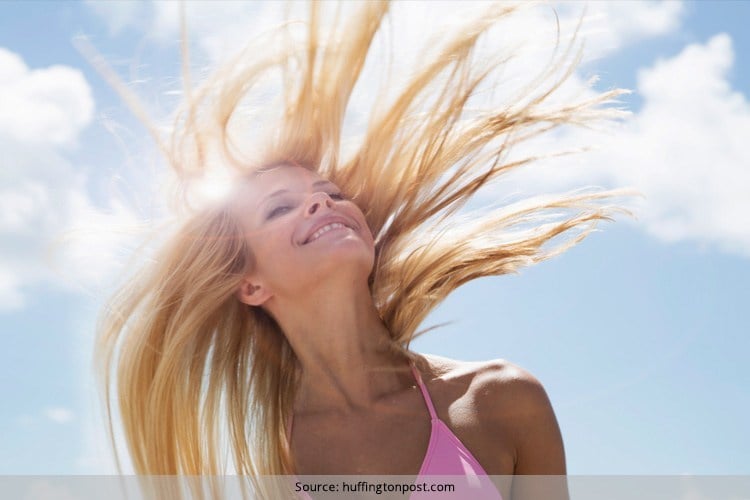 Keeping it real simple here, we need to care for our hair as much as we would for our skin since we all know how harsh the Indian summer climes can be. Hair loss, hair fall, hair issues, dandruff and sensitive scalp problems too, they all together or individually can take a toll on our tresses. Here are seven easy weasy summer hair care routine tips that would work like magic when used each day of the week. Yes, summer hair care routine per day that would help nourish and feed the hair, a regime that works!
[Also Read: Multani Mitti For Hair]
7 Days And 7 Summer Natural Hair Routine To Follow
Let's begin on Monday- We hate Mondays don't we? But you would look forward to Monday mornings when you know there is a yummy way to wake your senses up and to feed your hair too. While you are busy preparing breakfast for everyone at home, we would ask you to take a tablespoon of honey and to wrap your hair strands in it. Keep the honey on your hair for about half an hour, and then head into the shower. Wash the honey off your hair under cold running water. Pat dry and let it relax. Touch your hair now! Honey hydrates the hair and protects the scalp from build up too. If you don't have the time to do this in the morning, doing it at night before you sleep can work miracles.
On Tuesday, you could apply a tablespoon of mayonnaise and leave it on your hair for an hour. Do this as soon as you wake up and before you start heading into the kitchen to make the morning's first meal. Emulsify the hair strands with your fingers and then allow the hair to rest. Wash the mayo off under warm water first and then cold rose water to ward off the smells. Mayonnaise is beneficial in providing a shine and sheen to the strands and in also making the hair strong and bouncy too.
Wednesday and you are mid-week into the regime, which is a good sign. One of the ways to continue with the mid-week summer hair care routine or the summer natural hair routine, would be to wash your hair with a cup of warm water into which two tablespoons of apple cider vinegar has been added. Give your hair a wonderful massage and don't ignore the scalp area too. apple cider vinegar does remove the build-up, dirt and grime in the hair and on the scalp, and also helps bring back the luster, shine and bounce to the hair as well.
[sc:mediad]
Come Thursday and you would already be very happy with your hair, but let's not stop here. You can make a paste of coconut kernel and apply it on your hair strands for deep conditioning. Massage the hair and the scalp for five minutes with your fingers, after which you must wash off the hair with warm water. Don't keep the paste on the hair for too long or else it would make the hair oily and limp.
On Friday, you must wash your hair with lemon juice and water. The amount of vitamin C in lime juice that can help your hair would startle you. Your hair when washed with lime juice also rids the hair of dead scalp skin and build up on the scalp, and also helps provide plenty of nourishment to dry hair and scalp too.
[Also Read: Curry Leaves For Hair Care]
Before you head out to coffee or parties with your friends on Saturday, washing your hair with beer would be the best thing to do. This helps bring about a bounce and shine to the hair strands, which can grab more than just eyeballs at the nightclubs.
Finally, on Sunday, use a mask of egg whites to condition and nourish your hair with. Egg whites have proteins and collagen boosting powers in it which helps make the hair strong and long. You can wash the whites off under cold water and with rose water in the same mug. This helps do away with the smells of an egg!
Try these seven ways on seven days to take care of hair in summer and to protect hair in sun too. Do let us know how you protect your hair from the sun?