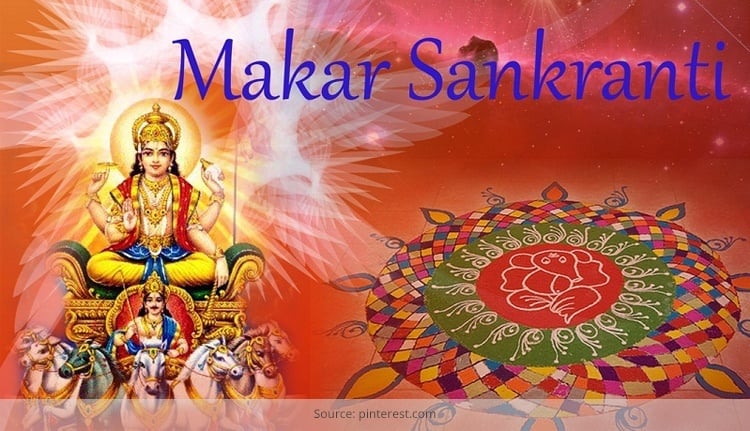 Makar Sankranti- Season of Colours, Kites, Fashion and tranquility
It is one of the most auspicious Hindu festivals celebrated largely in South India in myriad cultural facets, with great devotion, sincerity & joie de vivre.
This is probably the only festival in the country which falls on a particular date every year i.e. 14th January.
While this festive marks the arrival of spring in India, it is determined as per the position of the Sun. The Sun enters Capricorn or Makara in the northward direction and so it is also known as the Uttarayana.
This festival is celebrated by different names in South India. While in Tamil Nadu, it is celebrated as Pongal, in Andhra Pradesh and Karnataka, it is known as Makara Sankramanam.
In northern and north-eastern parts of India, including  Bihar, Chhattisgarh, Goa, Haryana, Jharkhand, Karnataka,Madhya Pradesh, Maharashtra, Manipur, Odisha, Rajasthan, Sikkim, Uttar Pradesh, Uttarakhand and West Bengal, it is known as Makar Sankranti. In Punjab, it is celebrated as Lohri, while in Assam as Magh Bihu.
As In Andhra Pradesh and other southern states, it is celebrated in a grand manner for four days –
Day 2 – Makara Sankranti (the main festival day)
Just like Navratri offers you 9 august days to celebrate, even Makar Sankranti enables you with 4 grandiose days to get immersed in joy and revelry.
After our Navratri fashion was a huge hit, we thought of offering a 4-day fashion carousal skin-dipped in traditional elements. Click here to check-out Navratri fashion designs. However, there is something for everyone with some twists and tweaks so as to satisfy every fashionista's taste and likeness.
Since half saree is a fashion staple in South, we thought of sharing some of the best available designs in the market. Have a look and do let us know which design suits your style!Just like saree, the half saree has also undergone numerous make overs.
Since Indian women are becoming fashion centric, fashion designers have geared up to upgrade even the traditional attires. Keeping the sentiments which are attached to this ethnic wear in mind, they have given twists and quirks to the half saree to keep the fashion up to date.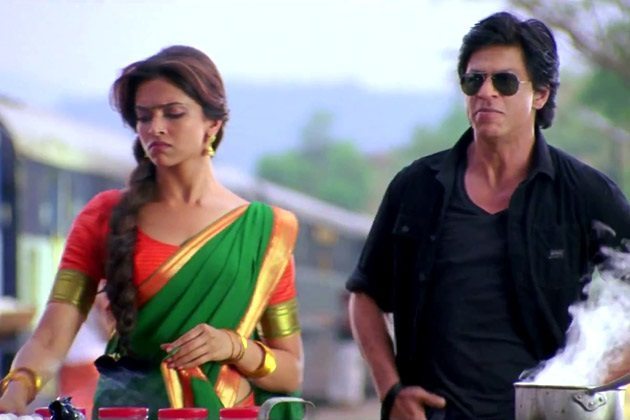 The half saree fashion is no more confined to South India. Gone are the days when teenage girls were asked to wear this apparel till their marriage. With fashion revolution, this attire is also revamped to meet the latest trends while sticking to the roots.
[Also Read: What To Wear On Lohri]
When Deepika Padukone donned half sari in Chennai Express, it became a rage across the country. With curious online shoppers pouring in to fetch for this elegant attire, the e-boutiques as well as various web retail stores are seen offering an array of patterns and designs in this South Indian outfit.
You will come across numerous designer wears both online and offline hinting at the rising popularity of half saree. Fashionlady offers you some fabulous creations by various fashion designers, who aim at making this attire all fashionable, traditional and comfortable at the same time.
Do have a look!
Bhargavi Kunam
Elegance at its best
A leading designer in the world of traditional attires, it's hard to say which one of her creations is the best. Her every number speaks of elegance, masterly craftsmanship and Indian tradition. Her half sarees are beyond boundaries. They do not speak of any particular region in India, but Indian artistry as a whole.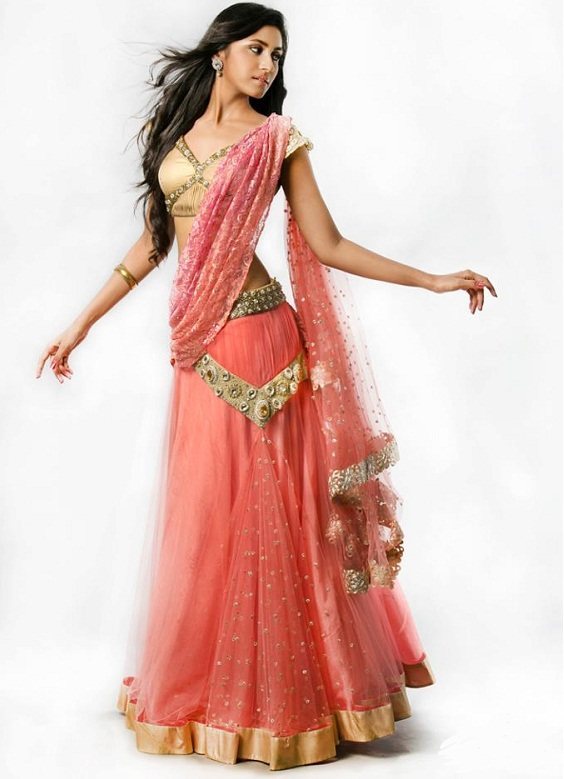 The designer works on royal blue, green, golden, maroon, beige and pink colors, which she combines with  dhupian fabric dual border, simple white glittering dots or elaborate embroidery all over. Her dupatta speaks volumes of antique jari classy border with sequins, thereby making her creations irresistible and ideal for any ethnic celebration.
[sc:mediad]
Keep scrolling to check more splendid collections!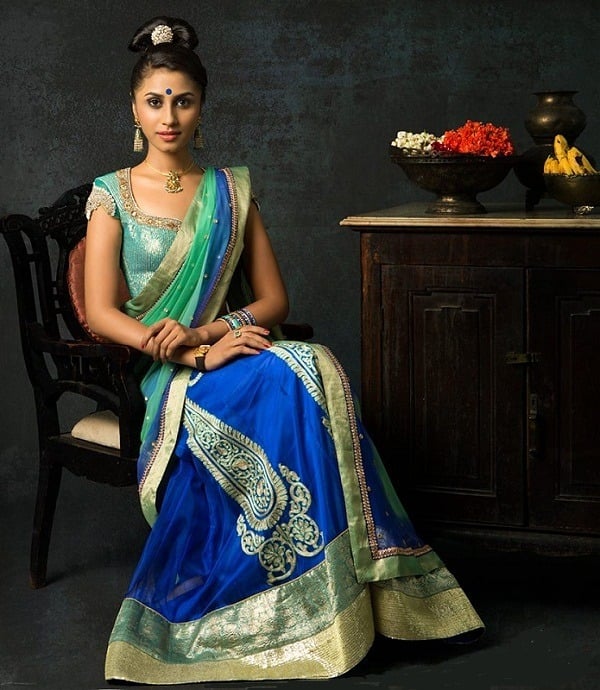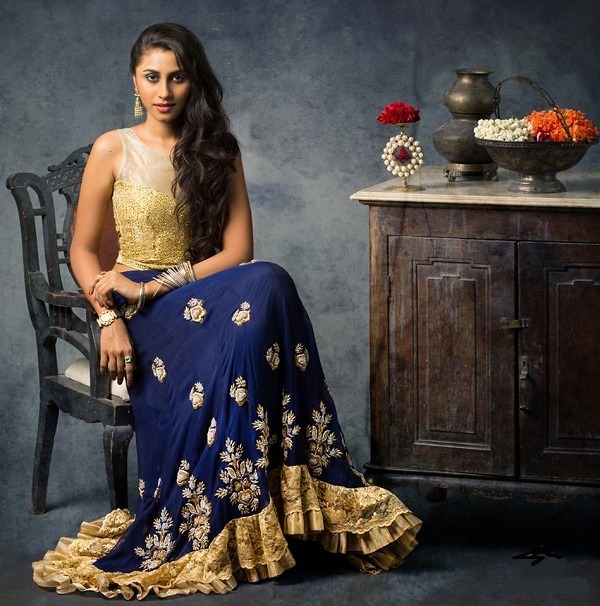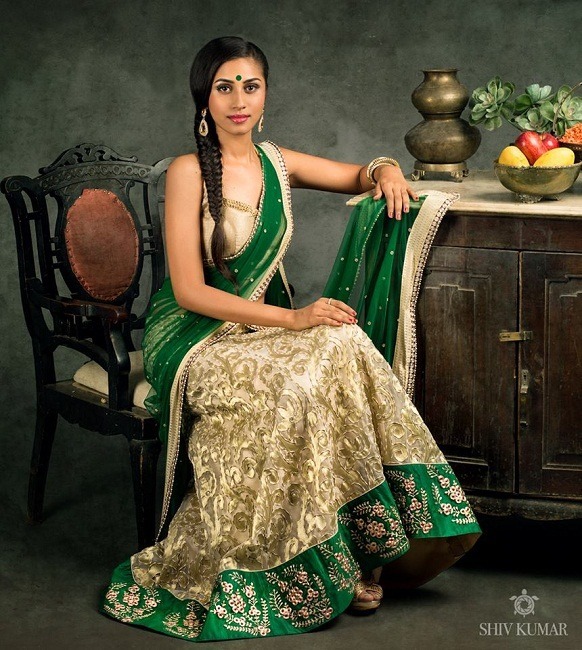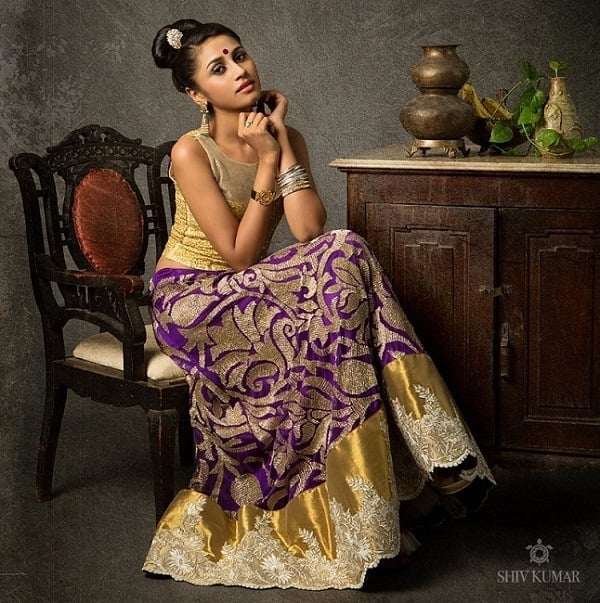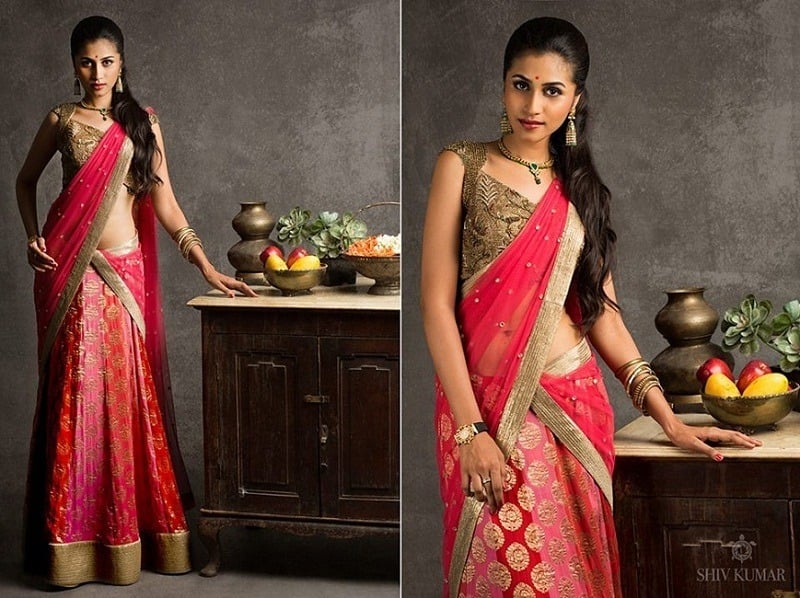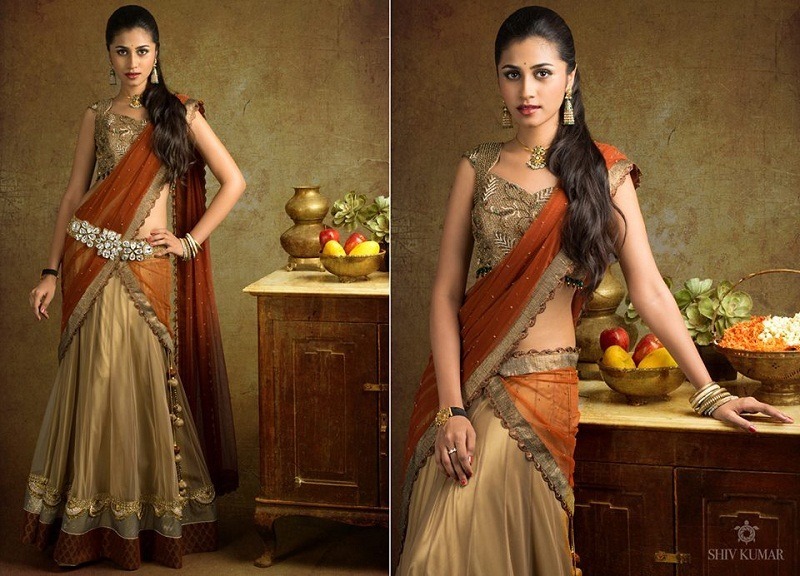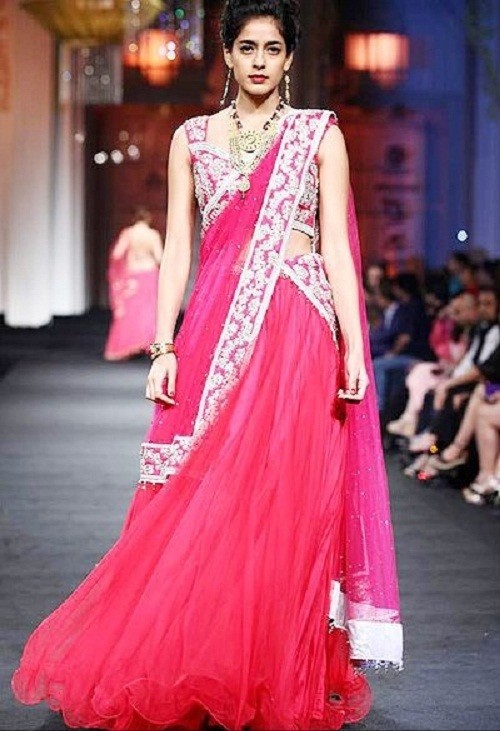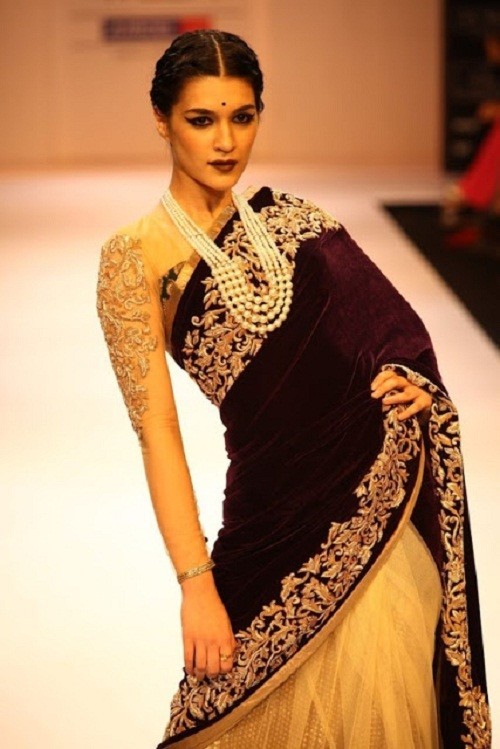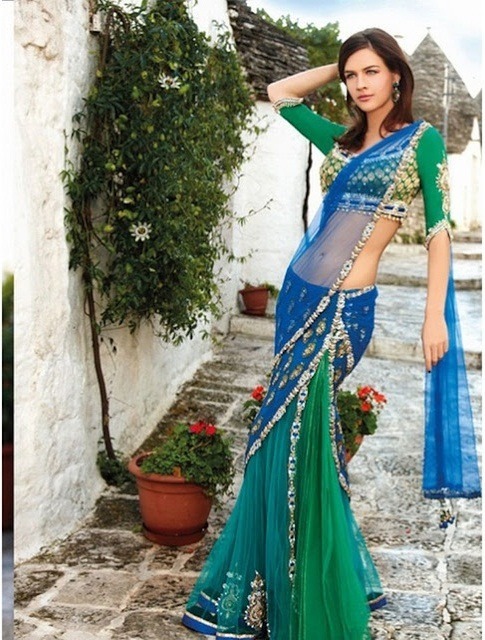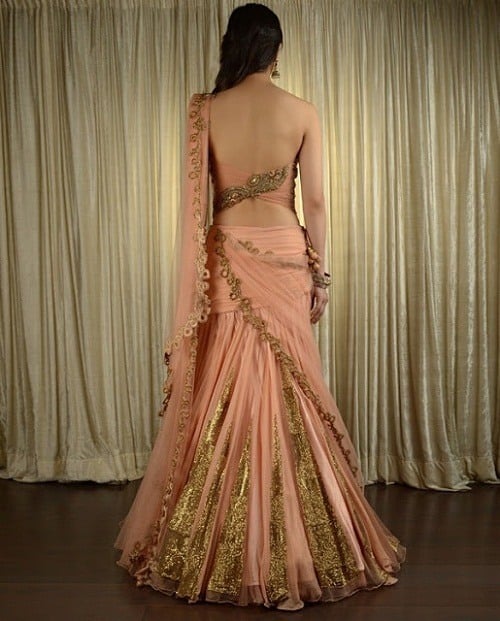 If you thought half sari is only about boring conservative Indian attire which is more traditional than fashionable then after going through these designs, I bet you've already changes your perception.
Happy Makar Sankranti!!