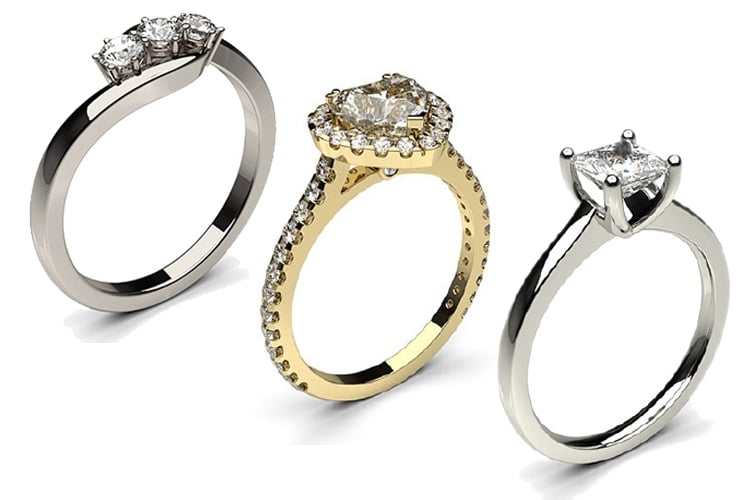 The thought of the person you love going down on one knee and asking if you would like to spend the rest of your life with them is an exciting prospect – one you've been waiting for, for what seems like a lifetime.
Once you've said yes, your commitment to each other is on display for the world to see, with a single piece of jewellery to treasure forever. Your dream ring should reflect your personality and symbolise your love all at the same time and whilst you might not be able to shop for it, you can certainly be a part of the ring picking process!
It's important to narrow down a few shapes, styles and desired diamonds for the ring you will wear proudly every day, and to help with some hint dropping Diamonds Factory has revealed the most popular engagement rings of 2017, so far…
Classic solitaire
If you're stuck for choice, a classic solitaire engagement ring will never let you down. Sturdy, reliable and a style statement for years to come, solitaire rings are made for the timeless bride. Perfect if you prefer the simple things in life, but would still like your precious diamond to sparkle on your finger.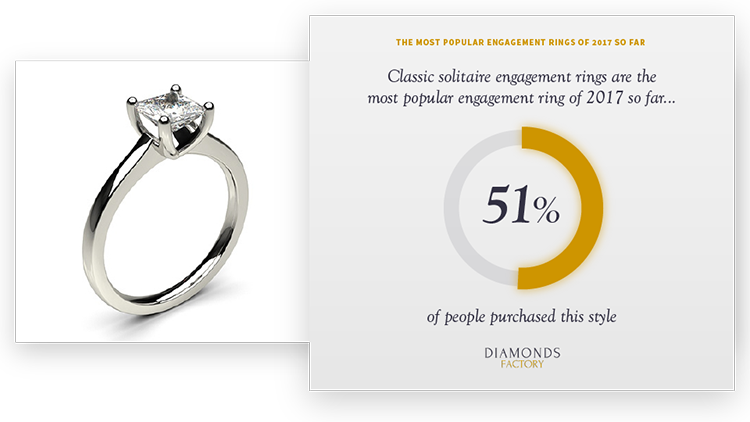 Round cut diamond
If it's diamond inspiration you need, it seems round cut diamonds are in high demand this year, as the ultimate symbol of love and romance. Diamonds are a girl's best friend and you're going to be pretty inseparable for a while (forever in fact!), so your ring needs to be just right. Pointing out some diamond cuts and shapes you prefer could save you lots of heartache.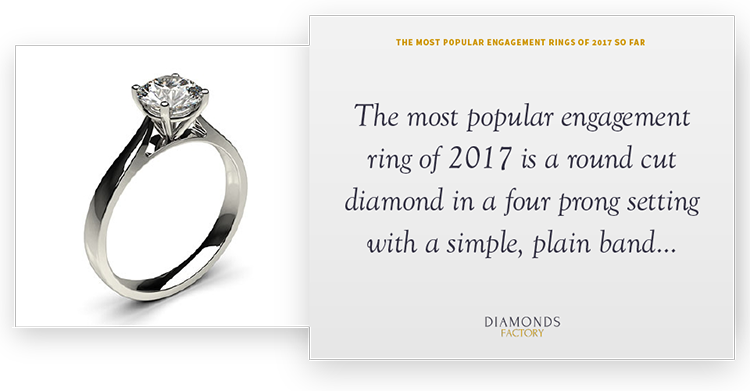 White gold
White gold is growing in popularity this year, according to the engagement ring data, which could be down to its traditional look. Its strength means it's less likely to withstand any damage and its sophisticated appearance gives it even more appeal. Elegant brides-to-be just can't seem to get enough of this pretty metal!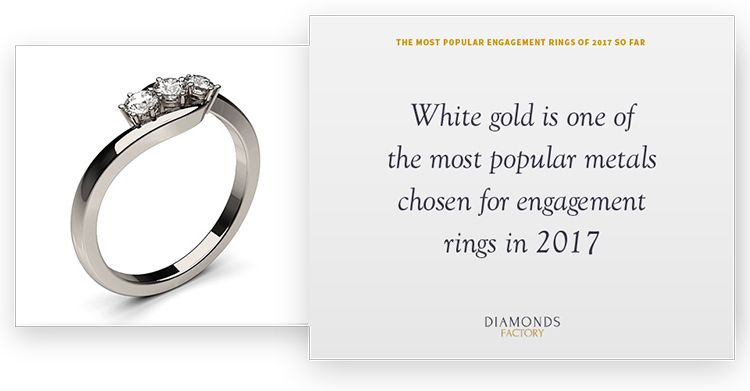 Side stone engagement rings
Like diamonds, but not too much glam? Making brides sparkle everywhere are side stone engagement rings – perfect for giving off some romance and glamour whilst remaining subtle. This style has been on our radars for quite some time and is clearly still well on trend.
[sc:mediad]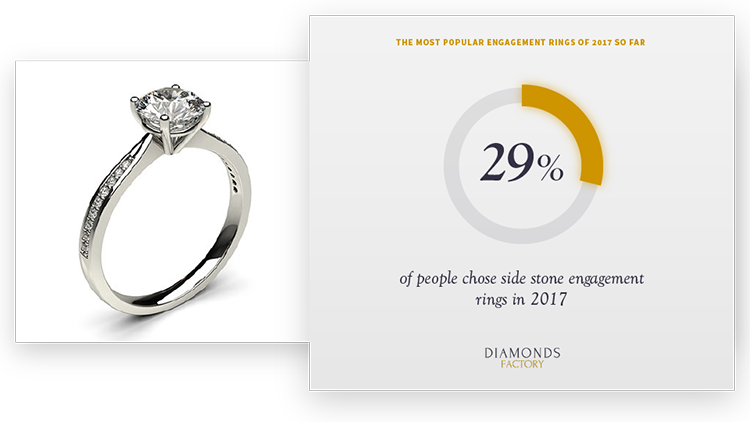 Halo engagement ring
Halo engagement rings are often overlooked, but if you're all for ditching tradition and picking something to showcase your personality, this is the style for you. The pretty ring is making its debut this year and if you like the idea of alternative shapes, the delicate and feminine jewellery piece could be just what you're looking for.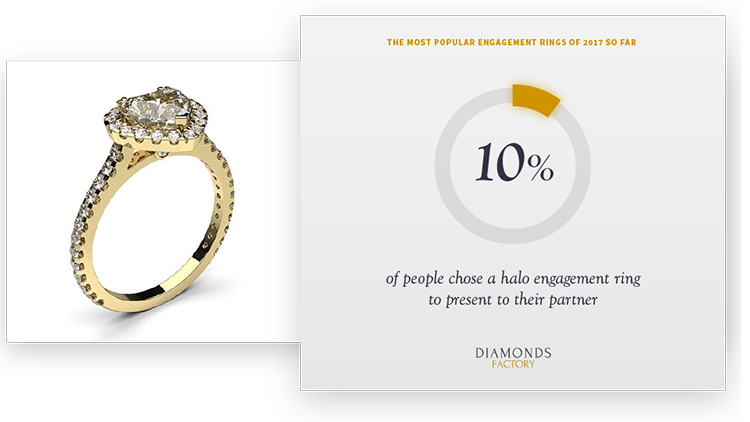 So, if you think someone special is about to pop the question or you're thinking of doing the asking, trend driven rings might help you to make that all important decision of what ring you really want – instead of hours of Instagram and Pinterest scrolling!
Doing your homework is key. With so much choice it's easy to get overwhelmed, but a brief lesson in the four Cs could really help you to take the first step on the road to marriage. How exciting!
Knowing what you want, what size you are, and what budget you're working towards, means your dazzler can be chosen with ease, and you can enjoy everything else that comes with your special moment.