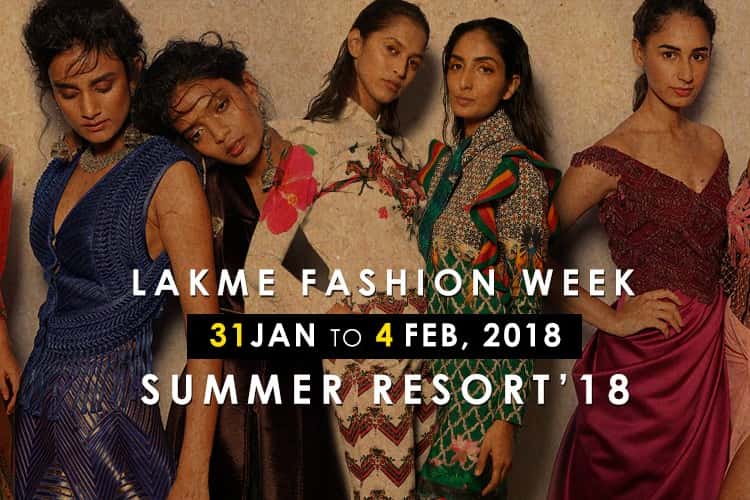 The official new year date may well be January 1st, but for fashion parasites like us, new year kickstarts with the season of Fashion weeks.
With the mother of Indian fashion weeks, the Lakme Fashion Week that started yesterday, we cannot just hold our excitement to witness all the fashion that awaits to unfold for the Spring Summer season this year.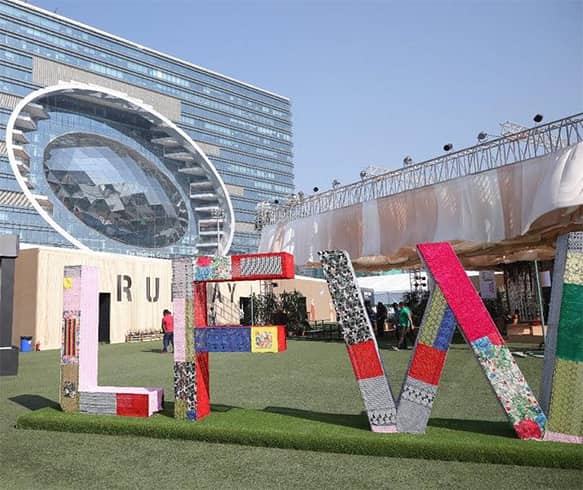 The designers have given their mood-boards and vision boards tangible feels, and the models are all set to walk the ramp wearing gorgeous pieces that are soon to make their way into the spring/summer closets of fashionistas.
If that bit of information is not enough to get you going then we say just scroll through these 5 milestones, LFW attempts to achieve this year and we bet, you will totally join us in absorbing everything the event has to offer.
Committed to making it bigger and better, the spring-summer edition of LFW 2018 is worth following. Read through these 5 reasons that will further justify our enthusiasm and commitment.
Sustainable Fashion Day
Environmental concerns make for imperative global issues. Exuding much concern and sensitivity towards this rising predicament, LFW has evolved itself to move the Indian fashion towards sustainability. Their dedication to the goal has led to a whole day dedicated to showcasing garments that echo their motto of fashion that is environment-friendly aiming sustainability. An initiative by IMG Reliance and Lakme India, the 1st of February 2018, will observe garments and collections that boast of keeping our environment clean and the wearers both happy and healthy.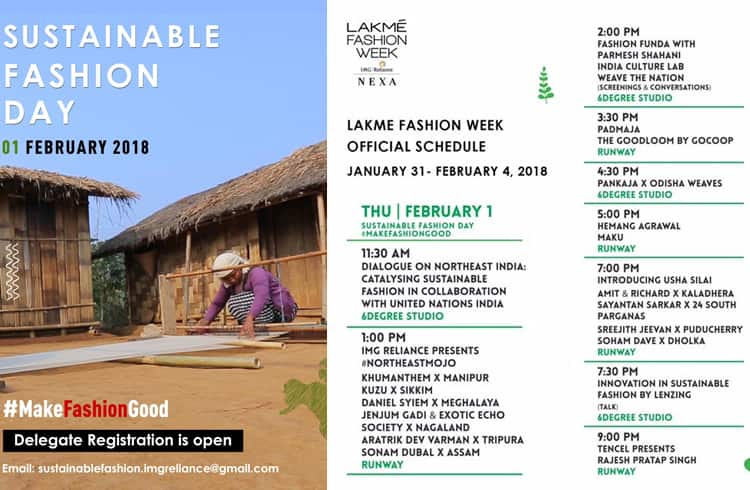 Taking their effort towards sustainability and development a notch higher, the LFW SS18 will feature designers from the North Eastern states. Paving way for the rural women from the north-eastern states the fashion week will bring into limelight their fashion skill sets by presenting handloom collections from these states.
Designer Khumanthem will present cotton and silk handlooms made by Meitei community in Manipur.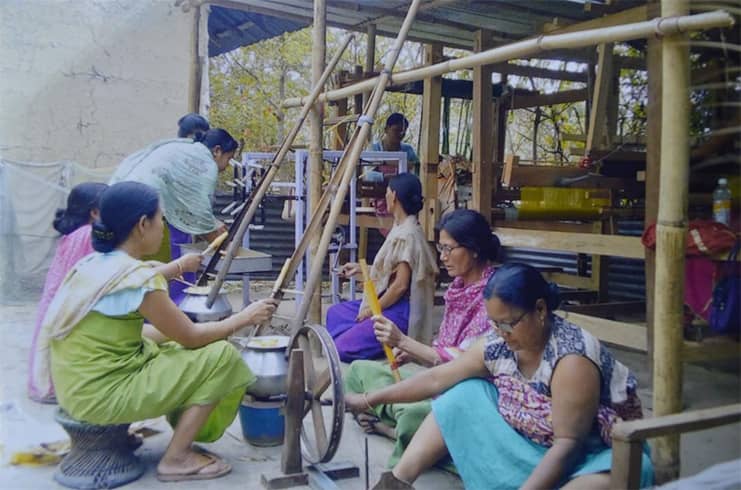 Designer Sonam Dubal will focus on an installation with Eri silk cotton handlooms made by Sualkuchi weavers from Assam.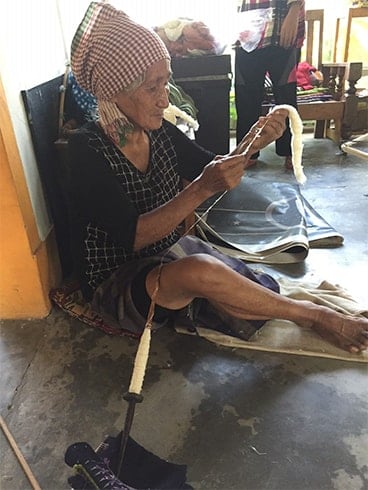 Jenjum Gadi from Arunachal Pradesh will showcase textiles by Loin Loom artisans in Dimapur, Nagaland.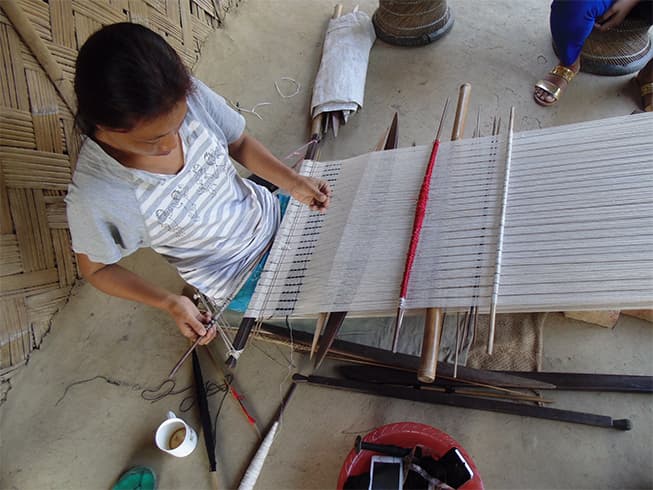 Designer Aratrik Dev Varman of the label Tilla will showcase Riahs textiles by Reang tribe in Tripura.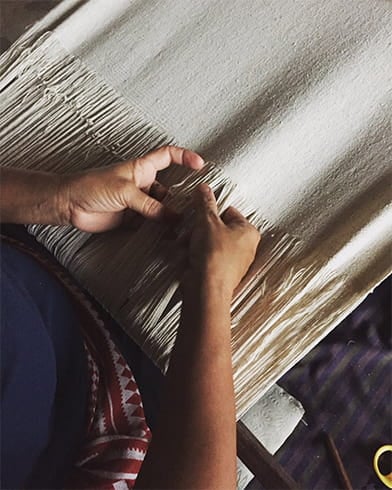 Label Kuzu from Sikkim will showcase weaves by Lepcha community in Sikkim.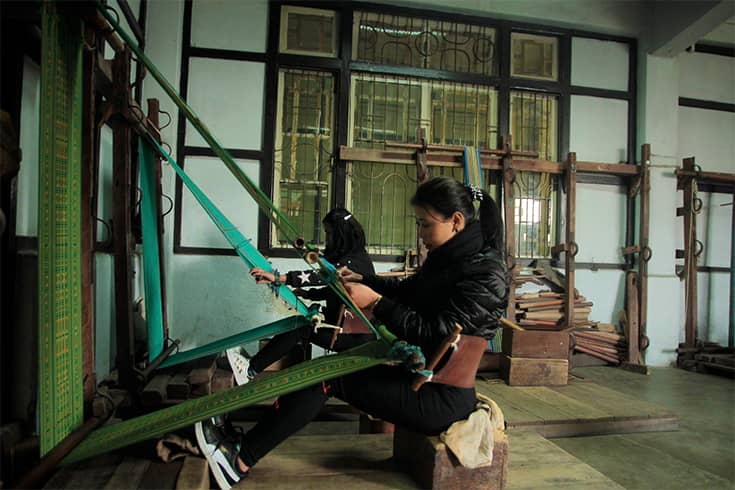 Daniel Syiem will be showcasing collection with Ryndia silk artisans from Ribhoi district in Meghalaya.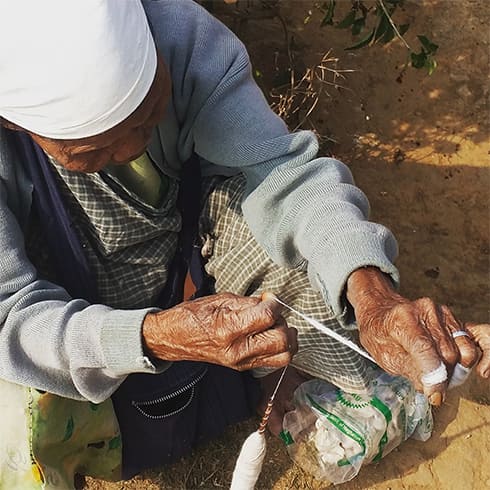 Fabric Of The Future
In an exclusive collaboration between Reliance and ace designer Anita Dongre, the LFW SS18 will introduce the next generation of fabrics by Reliance Industries, namely R Elan to render a fresh look this spring summer season. Calling it the Fabric 2.0, the team maintains that the new fabric encompasses the essence of Future Couture. Expect a whole collection of jaw-dropping silhouettes designed by Dongre using R Elan's specially engineered fibers that render brighter shades and much fluidity to the garments. Forward thinking and striking the fabrics ensure smoother flow, increased finesse and more control than ever on how the fabric performs, enabling designers to deliver not just collections but never-before-felt experiences of couture.
Focus On All Inclusive Fashion
Like every season at the Lakme Fashion Week, this edition too encourages voices from different sections of society to express stories that trigger a mindset change. The SS18 season will be about Queer Aesthetics. A curated installation at the India Culture Lab in association with Verve India will bring to spotlight clothes that are essentially tag free – put together by five young designers – The Pot Plant Clothing, Anaaml, Bobo Calcutta, Kristy Decunha, Kaleekal and Two.Two Studio.The show aims to celebrate and spread the message of inclusivity powered by fashion.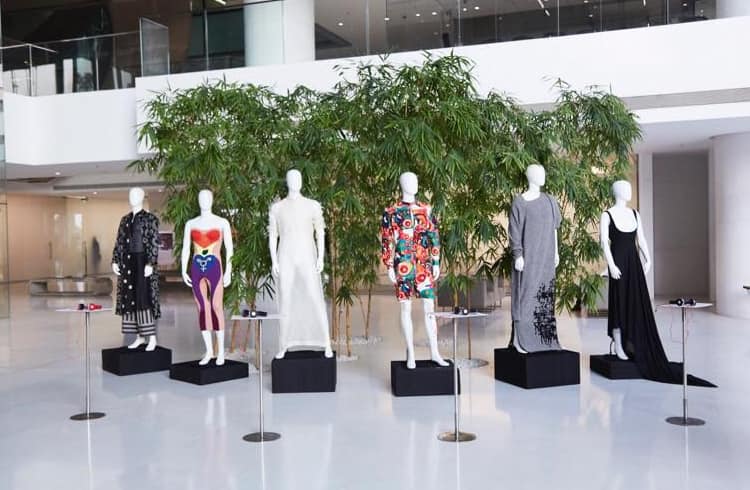 All New Nude Lip Colors By Lakme
Apart from gorgeous faces and garments, The LFW SS18 will play the perfect launchpad to a whole new range of caramels, chocolates, and ivories to redefine the nude game in the Indian cosmetic industry. Finding that perfect nude shade is going to be fun now. Lakme Makeup Expert Sandhya Shekar said, "Nude shades never really go out of style. Finding the right shade can be difficult, especially for Indian skin tones as they can look pale and washed out. But the new Lakme range will showcase a wide range of nude shades from beige and ivory to chocolate and caramel".
Off-Site Finale Show By Anamika Khanna
Ace designer Anamika Khanna will wrap the 5-day fashion fiesta with a bang, showcasing modern designs with a nude palette, which did be in sync with Lakme new range of nude lipsticks. As told by the designer herself who sharing her mood board said, "My collection is inspired by those who wear their attitude on their sleeves and it will be powerful and individualistic while being completely timeless." Khanna's collection is for both the underground crowd and red carpet looks. Giving her verdict on the finale collection the woman said, You're either going to love the collection or not, there's not going to be any two ways about it." The show due to be held at the Bandra Fort will present a collection based on the idea of individuality and the thought process of Millenials, who challenge and don't care much about the standard social norms.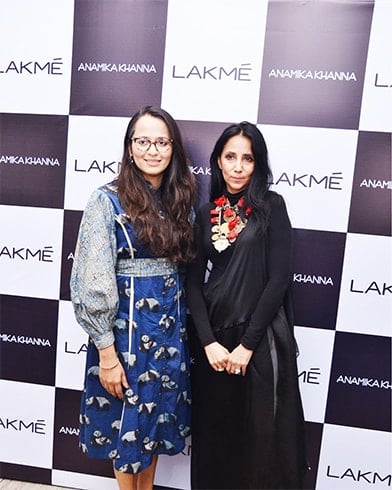 With so much to unravel, we just can't wait for the #5daysoffashion festivities to begin.
Images Source: instagram.com/lakmefashionwk/