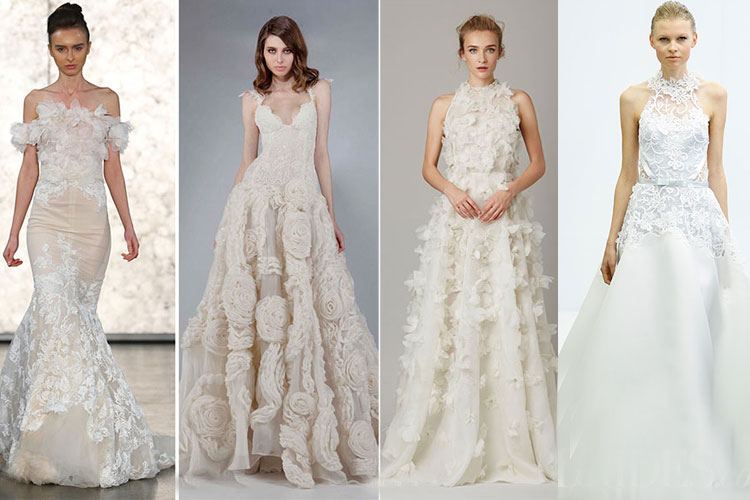 "The Breathtaking Spring 2016 Wedding Dresses From Bridal Fashion Week", yes, that is what we are going to talk about. Let's take a look at what the Bridal Fashion Week Spring 2016 brought forth, for us to take a cue from. This is going to be a fun fashionable journey ahead, so brace yourself for the ultimate fashion for the months ahead, from spring that passed by. Who says we cannot wear what the Bridal Fashion Week Spring 2016 brought to us? You should experiment and that is what the essence of fashion is all about.
[Also Read: Bohemian Bridal Fashion]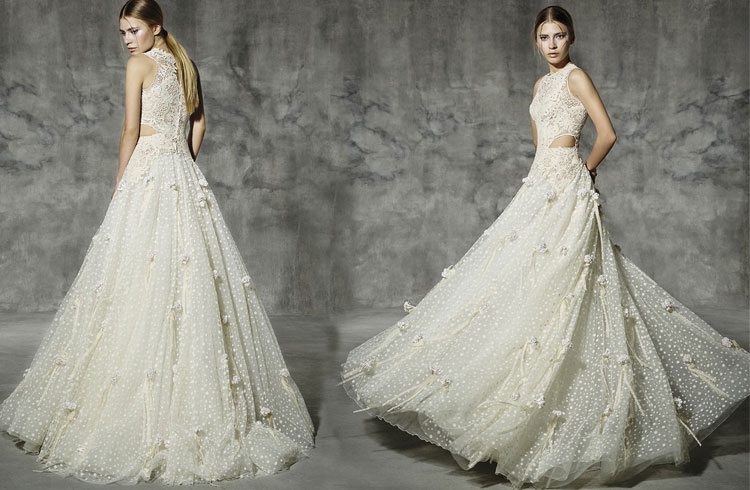 Wedding Dress Trends From Spring 2016
Presenting the Bridal Fashion Week Spring 2016 report! So dearies, if you are getting married and soon, here are a couple of inspiring ensembles to wear and think about for the looks you want on D-Day.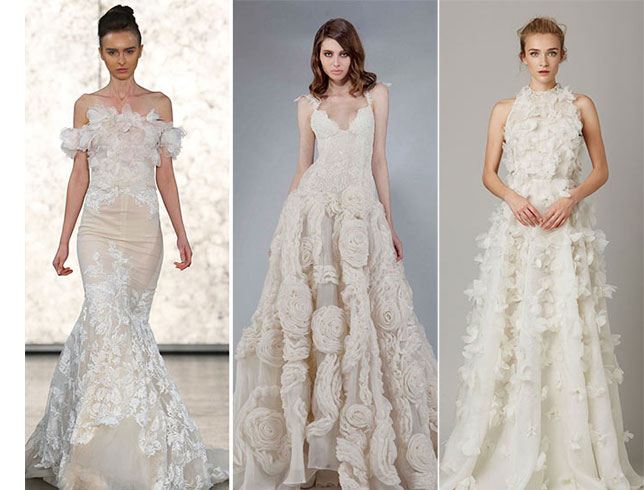 But First, Let's Take A Look At The 2017 Spring Ideas
The gorgeous bridal fashion week kept us hooked, booked and cooked when it was the Spring 2016 to show, but here we would want to also show you something that you can expect to have for Spring 2017, as inspiration.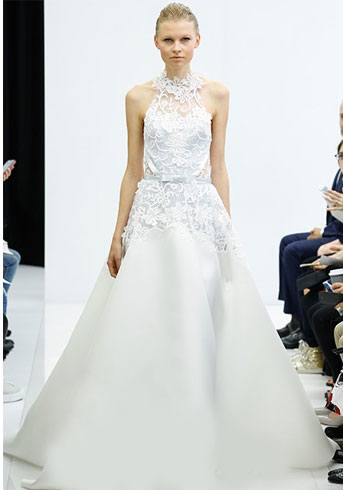 We bring to you a report on the latest wedding trends and designs that created fire on the ramps, and the runways were set ablaze on the same lines. For example, the 3D floral dress, which blossomed through the show.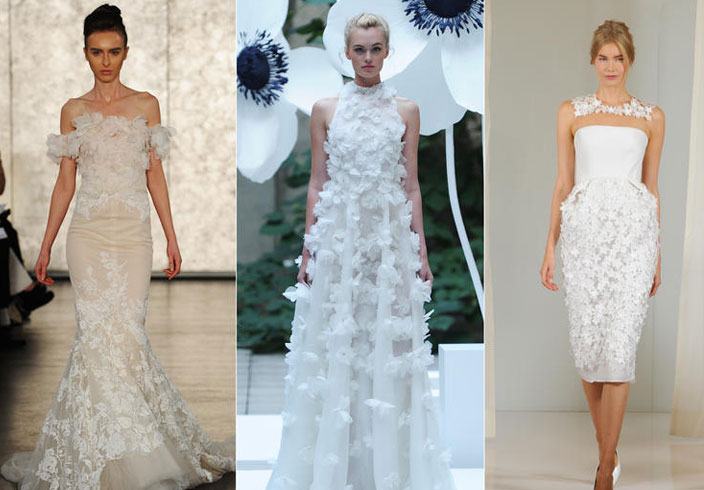 One couldn't but also keep their eyes hooked to the range of plunging necklines on each bridal gown, a collection that was named for the daring ready to bare that decolletage 2017 brides, with minimalism pasted all over.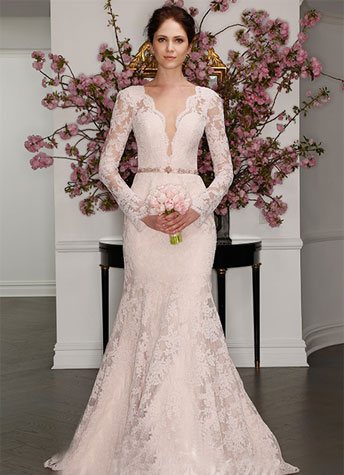 Nothing could be sexier than the bridal fashion week that was, and the deep V necks stole the show. Courtesy to the collections shown were from Marchesa and Oscar de la Renta, even the named and famed Lela Rose too.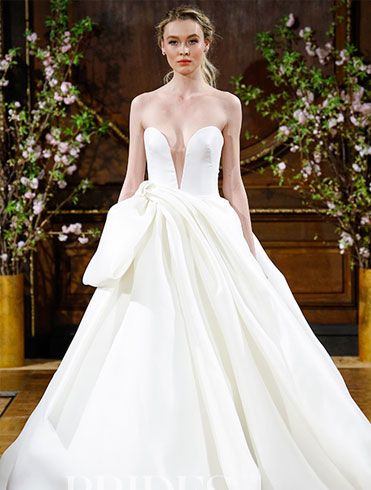 More choices for you in 2017 dearies, and if you are ready to bare those shoulders, you can take inspiration from Wedding Dress Trends from Spring and Spring 2017. This is because off shoulders are going to be huge hits this season and the coming next ones.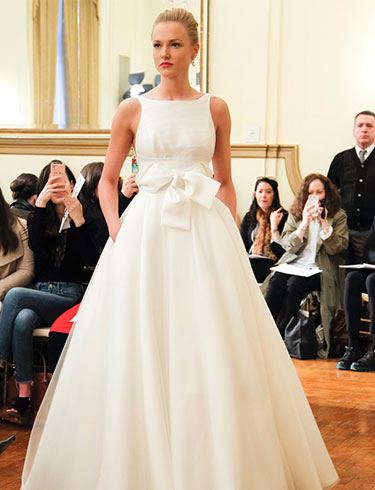 The prêt a porter bridal fashion were on the runways, ready to be picked and worn, it is said. With minimalism and chic sleek ornation done on each ensemble, the bridal world was flushed with A line gowns, shorter frontal hemlines and bodice cutouts,
[Also Read: South Indian Wedding Sarees]
Once again, talking about the off shoulder cuffs and soft bows, we had designer duo Sachin & Babi, bringing back the traditional yet mordernish trend for the bride of this day and age to flaunt. It was quite a romanticising touch as such, with sheer laces all over for company.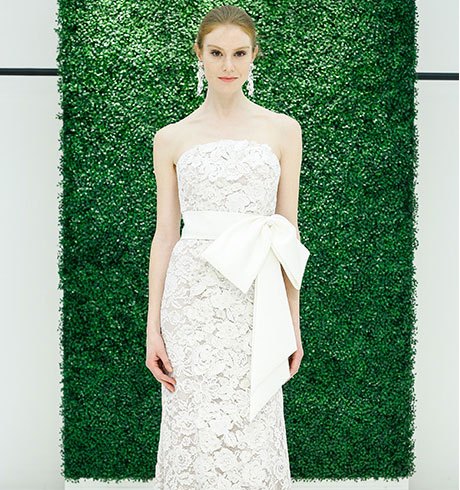 Yes To Oversized Bows
Grabbing everyone's attention on the ramps, the oversized bows are what designer Carolina Herrera, Sachin & Babi, Oscar de la Renta, and Peter Langner played with, and their accented ways made magic happen. It was surely a show stopping effect that worked like magic, with more romantic additions done on the sleeves and chic jewellery installed as well.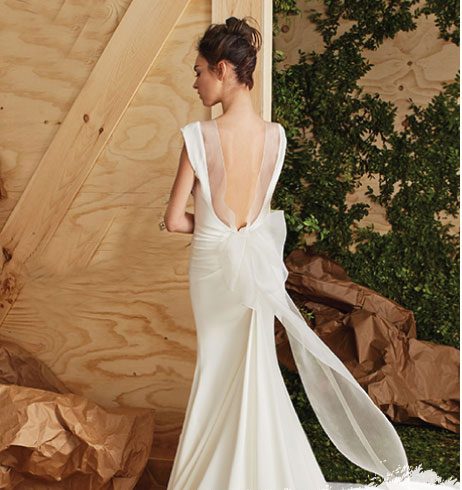 For 2016
Now that you have a glimpse of the 2017 spring collection that would come out soon, here are a couple of gorgeous spring 2016 wedding dresses, beautiful wedding gowns 2016, bridal collection 2016 and more to bask in.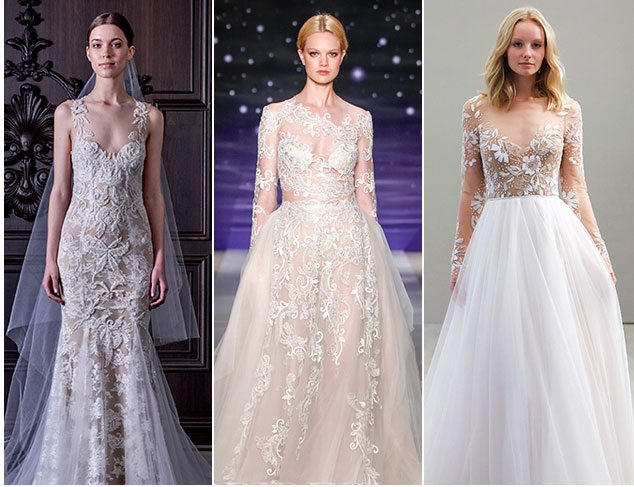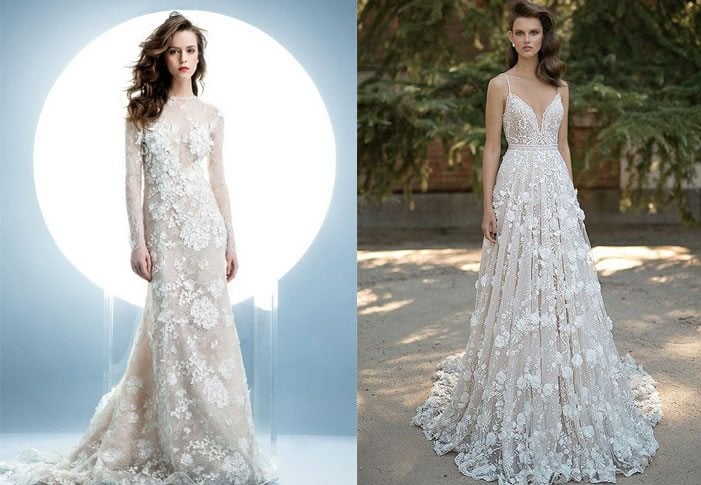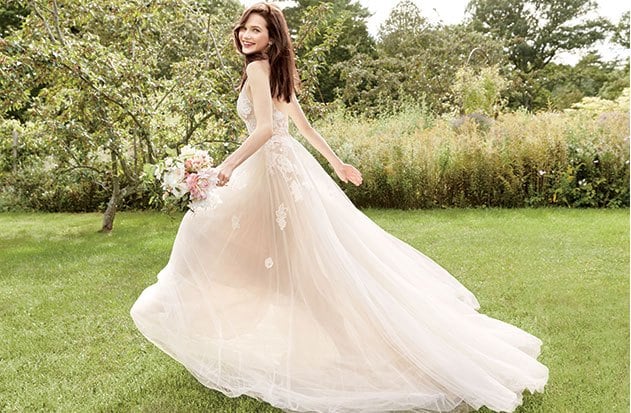 So here you have it all! What's your thoughts?
Images Source: brides.com