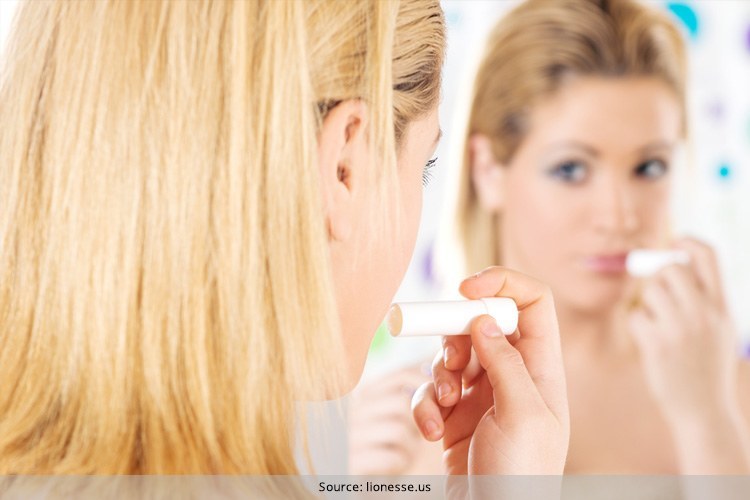 Ask a favourite beauty product in a girl's wardrobe and it has to be trending lip colours. But it is tinted lip balm which comes up as the perfect middle ground between lip colour and lip care.
Whether your heart beats for candy pink or berry red lip shades, lip balm with SPF is the best formula to keep your lips soft and hydrated for hours.
Easy to apply (and there is no hell bent need for a mirror), SPF lip balm is a must have beauty care product for your lips. The sooner you choose, the better it is.
[Also Read: Best Lip Balms In India That'll Keep Your Lips Smooth, Soft And Supple]
LIP BALM WITH SPF
Let us check out some of the tinted lip balms going popular in the beauty circles.
1. Elizabeth Arden Eight Hour Cream Lip Protectant Stick Sheer Tint SPF15
Beautiful lips not only get attention, they also get a lot of sun. Protect your lips with Elizabeth Arden Lip Protectant Stick Sheer Tint Sunscreen SPF 15. It is an all-weather best lip balm with SPF that treats your lips to eight hour care.
2. Neutrogena Revitalising Lip Balm SPF 20 In Soft Caramel
Experience softer, rosier and healthier looking lips even after you take off the lip balm. Neutrogena Revitalising Lip Balm SPF 20 is a sheer tinted lip balm that moisturises lips, improves their texture and imparts rosiness in just one week.
3. Fresh Sugar Rose' Tinted Lip Treatment Sunscreen SPF 15
Meet the exclusive blend of moisture-preserving sugar, nourishing precious oils, antioxidant-rich polyphenols, and essential SPF protection in this tinted lip balm which leaves a rosy tint on your lips. This lip balm with SPF is known to provide 6 hours of moisture for soft, supple lips.
4. Nivea A Kiss OF Shine Glossy Lip Care
This best tinted lip balm gives you moisture, shimmer as well as shine without the stickiness. Nivea SPF lip balm with SPF 15 has a slant tip applicator that deposits tiny gold flecks on your lips, hardly noticeable when on your lips. But they do make your lips look fuller.
[Also Read: Lip Tint Tattoos]
5. Burt's Bees Tinted Lip Balm In Sweet Violet
Meet the 100% natural best lip balm with SPF that comes with a pale pinky-purple tint. One swipe of Burt's Bees Tinted Lip Balm over your lips gives you the feel as if it has been freshly applied for many hours. Interestingly, this best tinted lip balm has featured in 2016 Readers' Choice Award-Winning Natural Products too.
6. L'Oreal Paris Colour Riche Balm In Caramel Comfort
Feel the silky smooth pinkish nude color glide on your lips with L'Oreal Paris Colour Riche Balm that has moisturisers such as Argan oil, Vitamin E, Shea butter, as well as SPF 15.
7. Lakme Lip Love Care
With Shraddha Kapoor as the model for this tinted lip balm that comes in Cherry, Strawberry, Peach and Vanilla, Lip Love from Lakme is 'a little tint with lots of love'. Easy glide, it comes with SPF 15 protection.
[sc:mediad]
8. Kiehl's LIP BALM # 1
When you swipe it on your lips each morning, you will know why this is called a favourite among lip balms. This organic lip balm has a botanical lipid that easily gets absorbed into your lips. Aloe, Lanolin, Vitamins E and A protect your lips. Plus it has SPF 4 Sunscreen which makes it an effective SPF lip balm.
9. Jack Black Intense Therapy Lip Balm
With Lemon and Chamomile, this lip balm has SPF 25 which moisturizes and soothes dry lips while protecting them from sun damage.
[Also Read: The Best Lip Balm For Dry Lips That Can Be Bought Online]
10. Supergoop! AcaiFusion Lip Balm With Shea Butter
The high SPF in it makes it one of the best lip balm with SPF, apart from the antioxidant-rich formulation in it.
11. Shiseido Sun Protection Lip Treatment SPF 36 PA ++
Shiseido is one brand that lets your lips enjoy the sun without any fear or risk of sun tan. Since it has super high SPF and zinc, it has got many loyal fans.
12. Clinique Chubby Stick Moisturising Lip Color Balm
With shea butter, mango seed butter and jojoba seed oil, Clinique tinted lip balm not only keeps your lips soft and smooth, it puts a sheer veil of colour on your lips too.
Now that we have shared with you some really good and effective tinted lip balm with SPF, do let us know the brands that you loved and wish to buy.