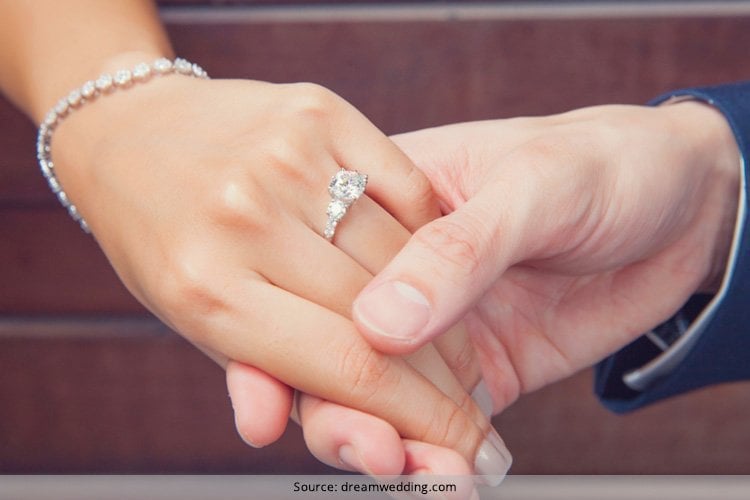 Marriages are made in heaven, and engagements happen on earth or somewhere in between. Needless to say, your engagement ring needs to be gorgeous. So that when you flash them in front of your friends and colleagues, it should make them shriek with happiness.
Showing the perfect diamond ring on your finger is the most memorable part of a wedding. But how can you say which ring is right for you? That is where astrology and zodiac engagement rings come into play.
Not always does your zodiac sign reveal your traits, it also drops a hint about your taste in design and your style tendencies.
[Also Read: Cheap Engagement Rings For Women Which Look Classy]
Engagement Rings For Zodiac Signs
I now take you through engagement rings for zodiac signs, which will show you engagement rings to match your star sign. So whether you are a romantic prone Taurus who falls head over heels in love with pink stones or a Capricorn who loves the traditional diamond, there is engagement Rings Horoscope for you. Yes, the rings might drop a cue, whether you are flirtatious or romantic in nature, bold or a confident personality.
Here we go discovering the horoscopic side of an engagement ring.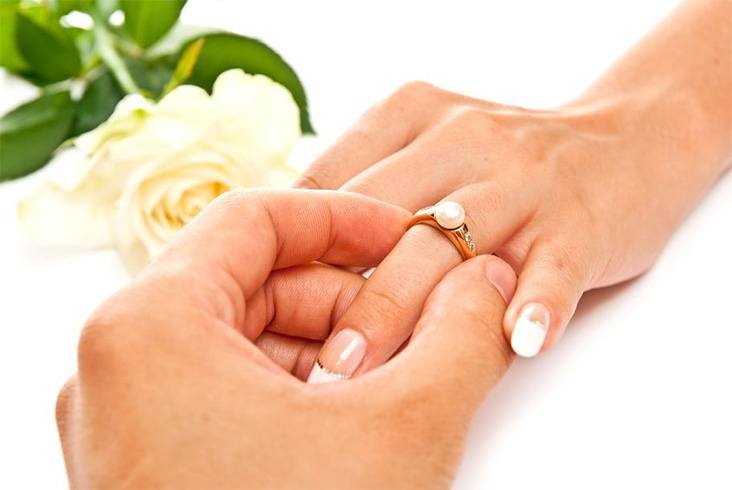 1. Aries
Confidence is the signature definition of Aries girl. Not only are you bold in whatever you do, you never shy away from the spotlight. Which is why, a ring which is comfortable on your finger and not oversized is perfect for you.
Bold colours are your first love, red being one of them. Given a choice, your heart craves for radiant looking diamonds.
Engagement Ring You Could Try Out: Vera Wang Ruby TW Diamond Engagement Ring in 10K White Gold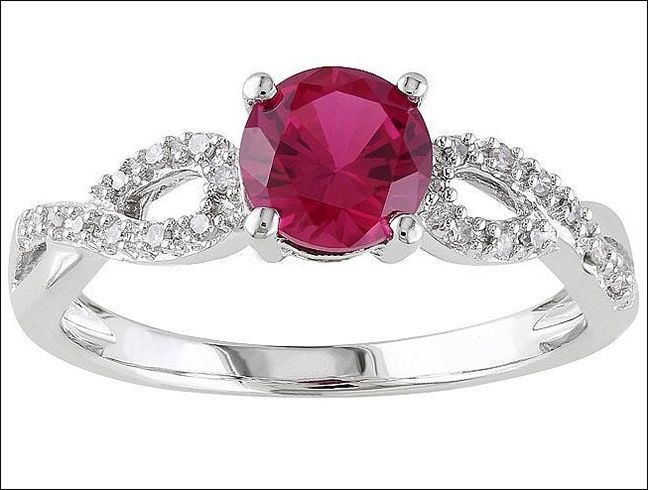 2. Taurus
The ring is everything for you, and you are extremely fascinated with colors and textures that bring out your sensual or romantic side. Pastel Pink is one of the zodiac engagement rings that would woo your heart and mind, since you love more of high-quality stuff, not ordinary and mundane.
Engagement Ring You Could Try Out: Tiffany Soleste Cushion White Diamond Ring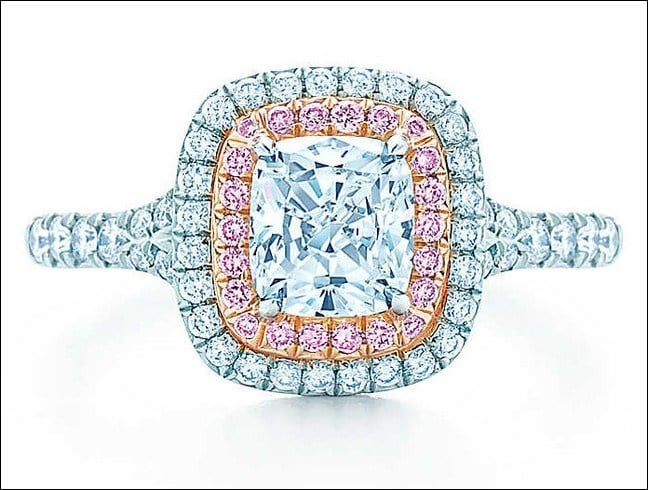 3. Gemini
You are not the type to give in so easily. Surprise lover that you are and playful too, what would please you no end is the eye-catching silhouette and a touch of gold that tallies with engagement rings horoscope.
Engagement Ring You Could Try Out: Marquise Cut Diamond Solitaire Ring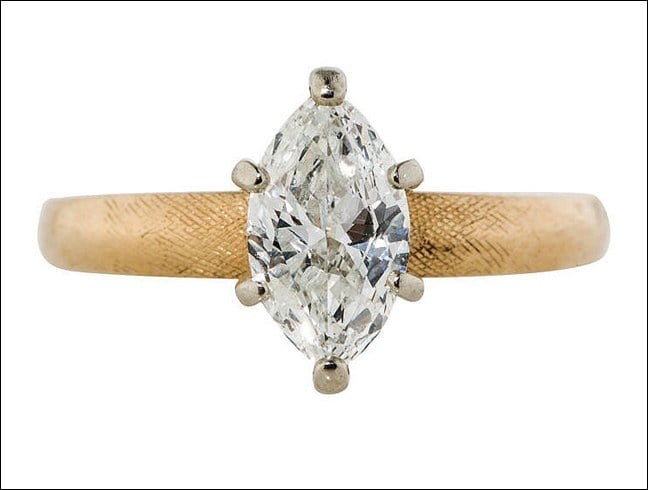 4. Cancer
The classicist and elegant that you are, nothing can stop you from drooling over pearls. Therefore, shiny white and silver makes a perfect combination when it comes to engagement rings for zodiac signs.
Engagement Ring You Could Try Out: Kataoka Diamond Framed Pearl Ring
[Also Read: Radiant Cut Engagement Rings]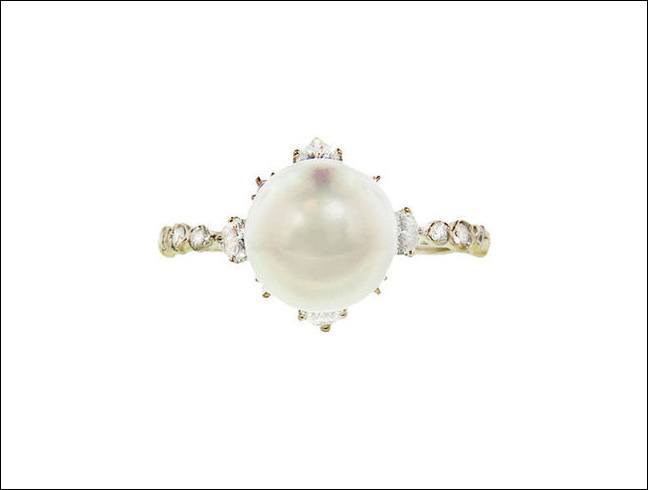 5. Leo
Loud and bright that you are, you know how to make a place for yourself, don't you? Choosing an engagement ring also should reflect that. Pick your favourite warm colors, such as gold or yellow and let everyone know the engagement rings to match your star sign.
Engagement Ring You Could Try Out: Icy Yellow Diamond Ring by Ashu Malpani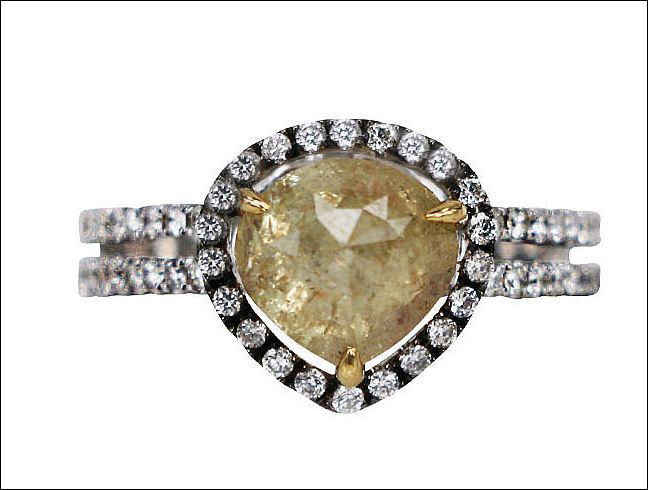 6. Virgo
Paying attention to detail is your second nature. This naturally leads you to analysing every curve of your band and the various angles from which the stone glistens.
Engagement Ring You Could Try Out: Bulgari 18K Yellow Gold Diamond Solitaire Engagement Ring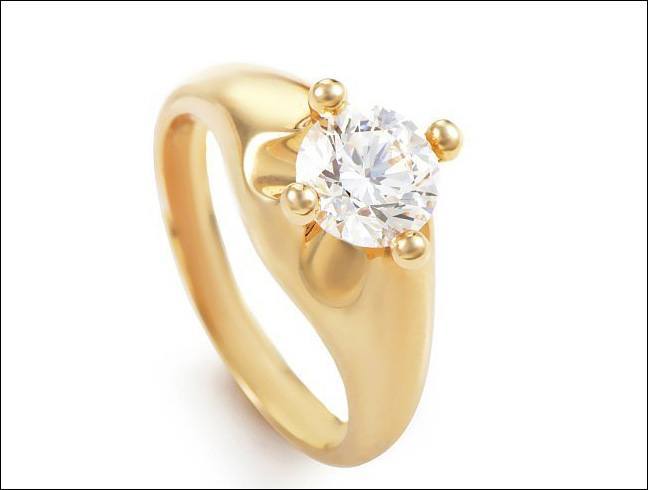 7. Libra
Blue is your defining colour, so you have a natural inclination towards Sapphires. Which is why, various shades of blue between royal and deep navy make your heart go flutter. Since you like the balance of things, diamonds and stones set in a braided band is the ultimate piece of perfection for you.
Engagement Ring You Could Try Out: 0.21ct Infinity Diamond & Blue Sapphire Engagement Ring 14K White Gold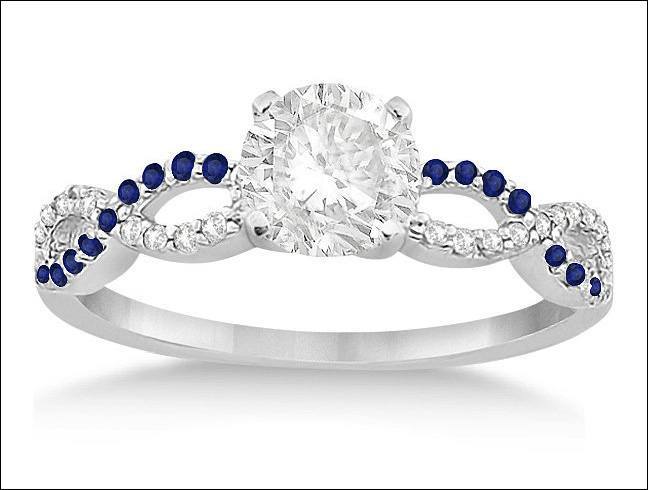 8. Scorpio
The all-intense you has a fetish for dark colours such as black and red. So an ordinary diamond would not be relevant to your taste. Rubies would jazz up your engagement ring design. Make sure it gives you the passionate edge.
Engagement Ring You Could Try Out: 1.75ct Princess Black Diamond & Ruby Engagement Ring Set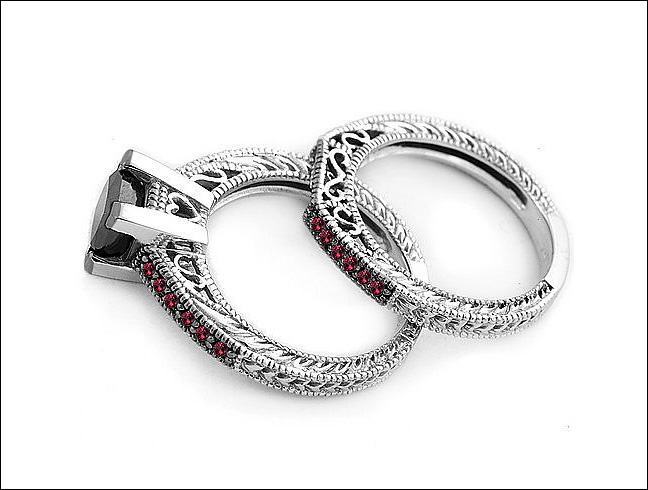 [sc:mediad]
9. Sagittarius
Extremely adventurous and open to change you are. So you love a silhouette or shade of purple which is your power colour.
Engagement Ring You Could Try Out: Torkkeli Purple Spinel and Diamond Filigree Trinity Ring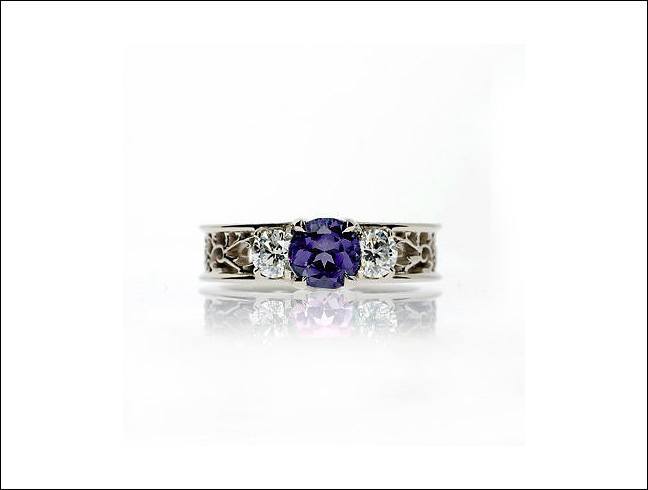 10. Capricorn
The fact that you appreciate craftsmanship, sophistication and tradition is undeniable. It's natural of you to wear the perfect diamond stunner in your ring finger. Once you put it on, you would never take it off.
Engagement Ring You Could Try Out: Neiman Marcus 18k White Gold Square-Shape Diamond Ring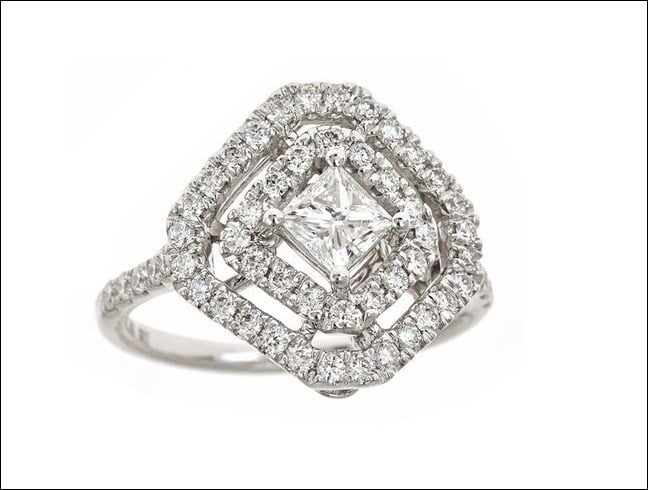 11. Aquarius
Turquoise being your color rules your heart. But once in a while, you don't mind going for an engagement ring which is a hair different from the one you would expect.
Engagement Ring You Could Try Out: Mocuin Turquoise and Black Diamond Fringe Ring.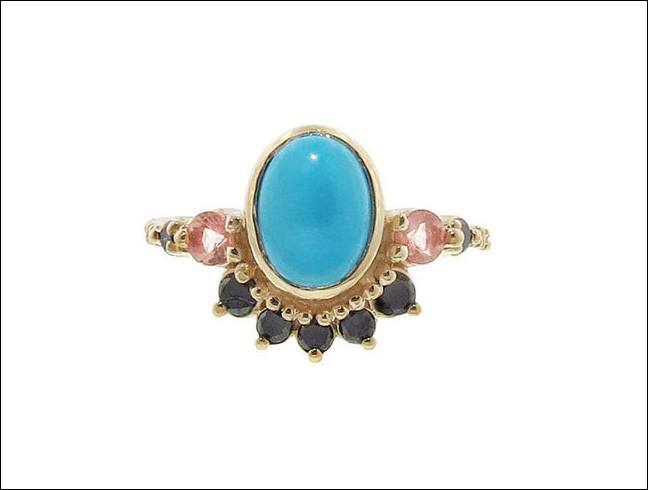 12. Pisces
Sea Green is your power color and fish is the symbol of your zodiac sign. This makes a diamond that paints the image of glistening ocean perfect engagement rings to match your star sign.
Engagement Ring You Could Try Out: Caress Pink Gold Solitaire Ring from De Beers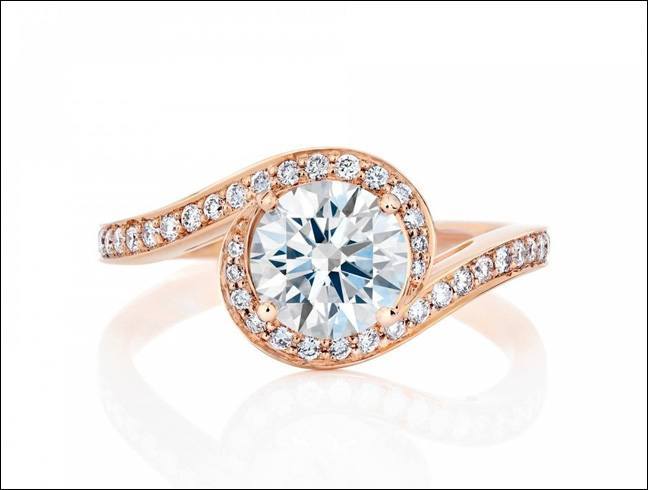 Hope you loved the zodiac engagement rings I shared with you. Drop in your comments and tell us the engagement rings to match your star sign.
Images Source: popsugar.com, gold1043.com.au