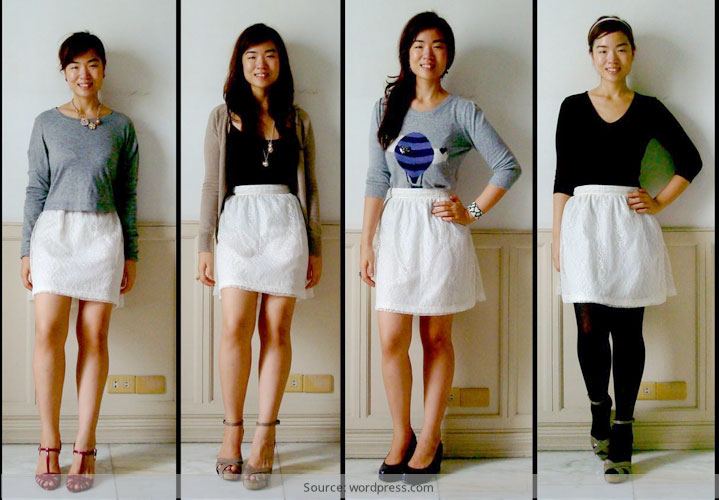 Your closet has so many clothes that everyone around you thinks that you no longer need any clothes! Unfortunately, every morning when you decide to wear something, your closet always disappoints you! So what do you do? Well, for starters, read this article.
[sc:mediad]
In this article, we tell you how to style clothes you already have. With just a few tweaks you can wear your winter wardrobe even in summer and vice versa. All you need is some fashion sense and some boldness. Did you know that there are hundreds and thousands of different ways to wear the same dress and heck, you needn't be ashamed – even Kate Middleton recycles her outfits time and again and media goes crazy. Let's point out something here – Kate can very well choose to wear the same outfit everyday because she looks great in it and she is comfortable! So the same rule applies to you! Recreate looks with your same dress and still sizzle. We will tell you how.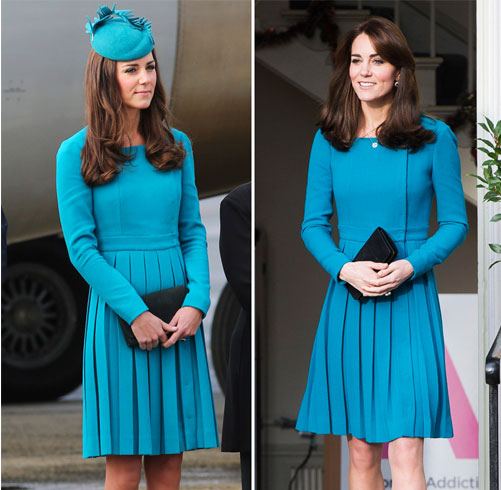 How To Wear Clothes Different Ways
1. Button Down And Roll Up Your Shirts
Need a fresh breath of air and some nonchalance – use this trick: For your boring office shirts, just roll down the sleeves and button down the top few buttons. Effortless way of styling even the greyest of the grey shirt you own.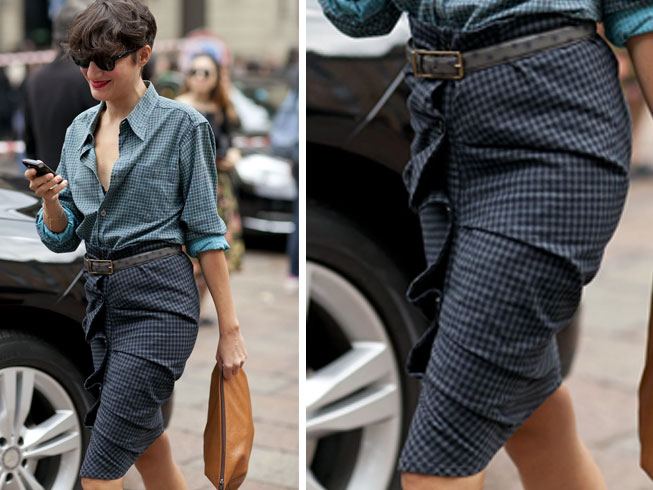 2. Or Style These With A Satin Skirt
Now, you didn't think of that one before right? Pair your white shirt or some plain, boring shirt with a fancy looking satin skirt. This is actually a party look. Team the outfit up with some really sexy heels and you are done!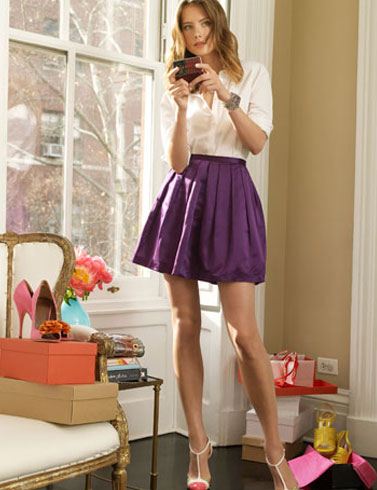 3. Cuff your Blues Away
Tired of the same old jeans? Wait! Don't go chopping yet. Just cuff your jeans around your ankles to give it a chic uplift. The secret to getting the right-cuffed jeans is to give it a careless roll. Do not make an effort to look like you pressed those hems. Just make it look casual and you are good to go. Also, this is the perfect way to show off you latest pairs of heels.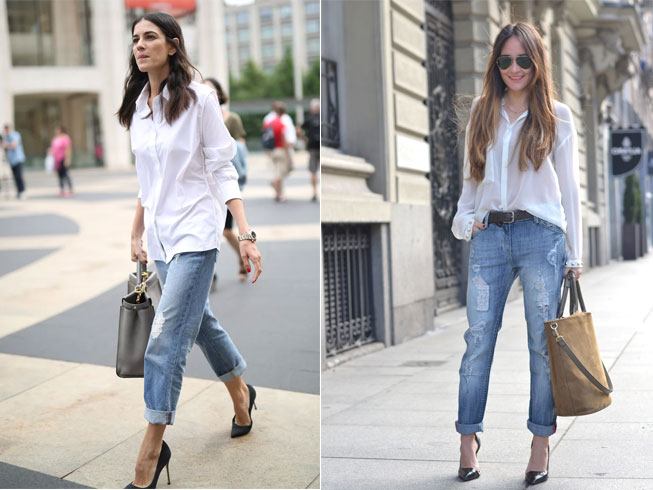 4. Cardigans and Cardigans
Sometimes when there is a nip in the air but you still want to style the outfits you already have, then this classic combination can never go wrong. Take out one of your favorite light cardigans and throw it casually over your dress. A relaxed and casual look, but also so chic!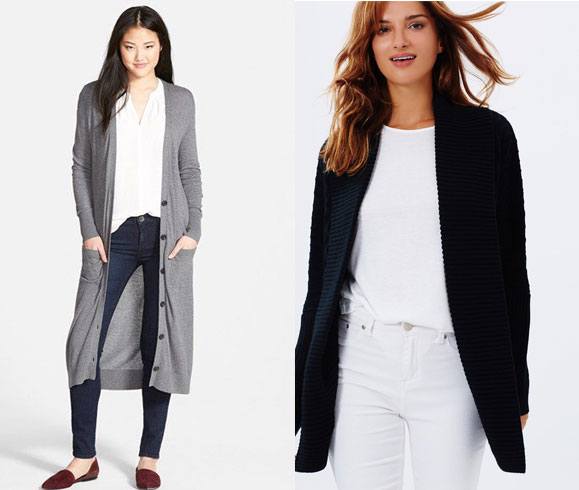 5. Knot 'em Down
Don't want to wear those belts, but still want your waist to outshine? Well, this style is perfect for you. Don't go knotting your expensive silk shirts because they are bound to get some unpleasant creases but for others, you can easily knot them on your waist. Tuck your shirt a little around the periphery to give it a more casual look.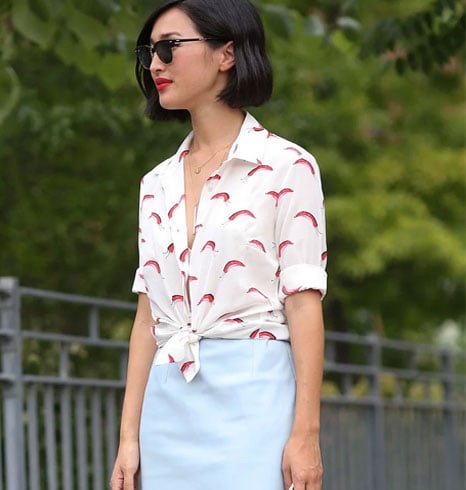 6. Silken Kerchiefs
The most underrated of all items in your wardrobe are those beautiful silk kerchiefs. Heavens knows why you bought them in the first place, but you can style them in multiples ways:
You can tie them around your head for that Bohemian look (The easiest and the most duplicated look)
Or use it as a bandana: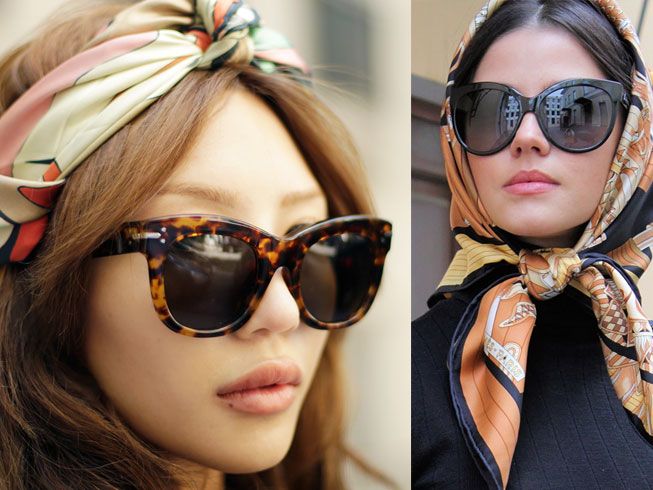 Leave it casually around your neck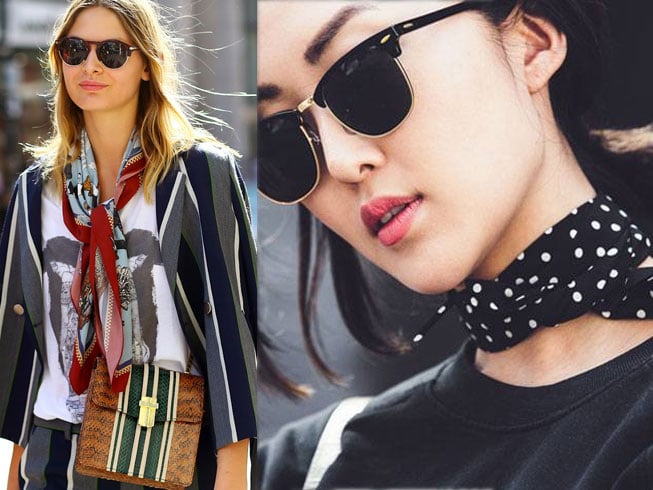 or the most innovative one: Loop it around as a belt (Now, we bet you didn't think of this one!)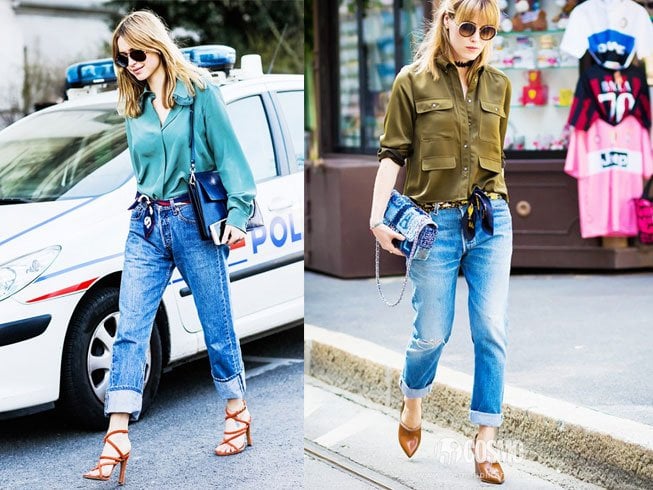 See, you can do so many things with the same old kerchief!
7. Blaze Down
Add a blazer touch to your otherwise casual outfit to make it look straight out of the runway. Like this combination of a hippy dress and a blazer: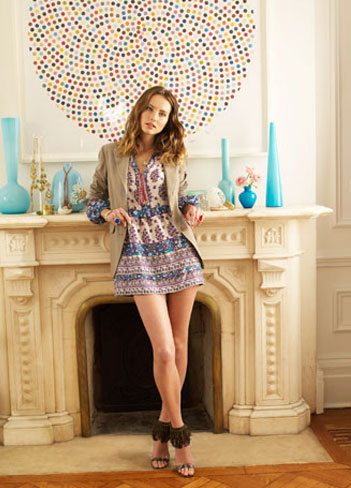 So, there you go – you now know how to style clothes you already have in your closet in the most uber cool way. Yes, you can thank us later!