Well, it is a nightmare to have oily skin, but a blessing as well. A blessing because, oily skin would age very less in comparison to other skin types, and nightmare because oily skin would have you running for cover, won't allow you to wear makeup like others would and will also make you sweat even if you are in an air-conditioned room. Why does this happen? It happens because the oil production from the sebaceous glands work on the double. The sebum produced works to keep the skin healthy, however, too much of it can make the skin flare up and lead to spots and blemishes too. Now here are seven ways on how to treat oily skin, which we found are very useful. Don't overdo them since it makes the skin irate, but when you read about how to treat oily skin, just practice them once a week to begin with.
[sc:mediad]
Seven Ways On How To Reduce Oily Skin
1. A Cup Of Apple Cider Vinegar
ACV is a natural astringent, and it can help with facial cleansing too, but most importantly, it helps shrink pores and stops the skin from producing more oil. What you can do is dab a piece of cotton into a cup of ACV and rub gently all over the face. Wait for ten minutes and then wash the face under cold water. Do this once a week to get rid of oily skin over time.
[Also Read: Blotting Sheets For Oily Skin]
2. Milk Of Magnesia
We never knew that milk of magnesia actually could help in treating or combating oily skin issues, but it does. What you need to do here is to dip cotton balls in a good amount of the liquid and gently massage over the face, as you would when using a cleanser. When the face dries up, wash it under cold water and then go ahead and moisturize or apply makeup. You wouldn't have to worry about smudges thereafter.
3. Lime Juice
With plenty of astringent properties and vitamin C in it, lime juice can also help shrink and block the pores on the skin too. What you need to do is freshly squeeze a whole lime and dip a cotton ball in it. Gently massage the lime juice on your skin and wait for ten minutes. Wash it off under cold water and then pat dry. Once a week again is more than enough when you use this method on how to get rid of oily face.
4. Bentonite Clay
We have already spoken about Bentonite clay masks in our previous posts as one of the best agents to help combat oily skin troubles. In addition to that, bentonite clay can be used to help shrink pores too. Take a tablespoon of the clay and mix it with water to form a paste and apply it on the face as a mask. Wait until it dries up completely and then wash it under cold water. This helps in removing dead skin cells too.
[Also Read: Night Cream For Oily Skin]
5. Cornflour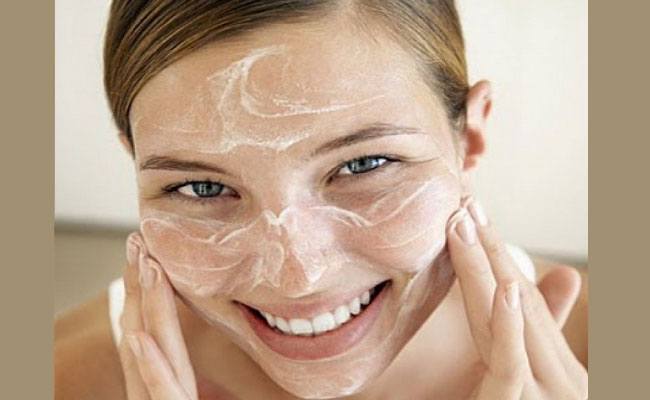 If you are fed up of having oily spots on your face, you can look at cornflour for an answer. Mix a tablespoon of cornflour with water and form a paste. Apply the paste on the face and then let it sit for ten minutes. When dry, wash off the mask and gently rub the face with your fingers under cold water. Pat dry and moisturize.
6. Tomato
Cut a tomato into half and rub it all over your face. Wait for ten minutes and then massage the face well, to promote blood circulation. Wash the face under cold water after that and pat dry. Dab the face well. This helps shrink the pores and to help bring a fresh look to the skin. Your answer to what can i use for oily face is a tomato!
[Also Read: Toners For Oily Skin]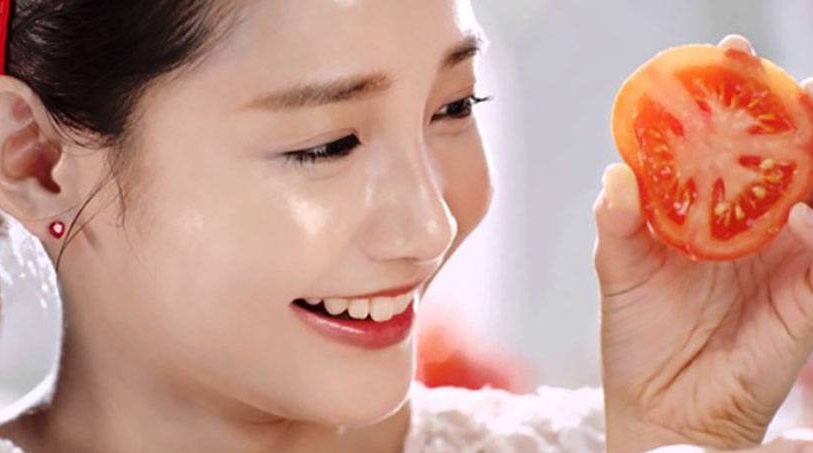 7. Salt
Any sea salt can help combat the overflow of oil from the facial skin. Sea salt can help bring down the levels of oil production and also prevents the skin from drying up as well. What you need to do is to put a pinch of sea salt in a bottle and fill it with tepid water. Spray the water on your face very well and then dab dry with a cotton ball. This is one of the best tips for oily skin, which most skin specialists recommend.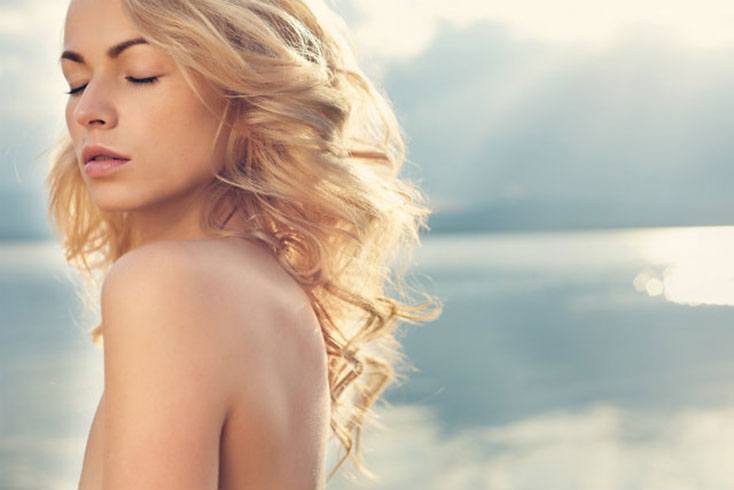 If you have your own beauty tips for oily skin, facial tips for oily skin or remedies for oily skin, do write in!