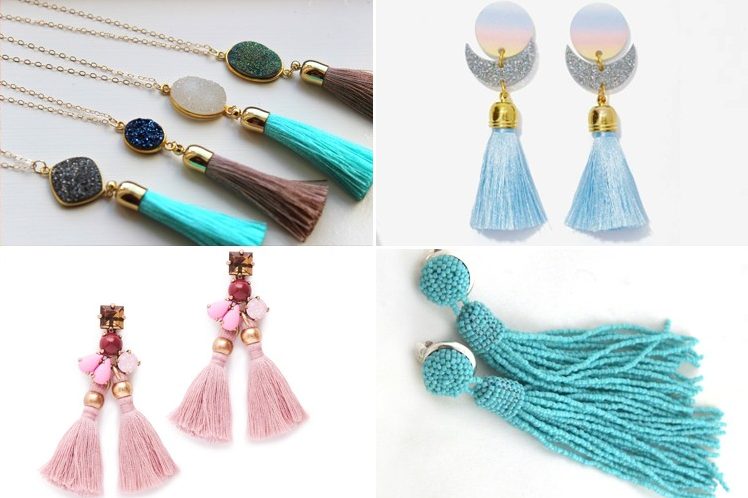 What's not to love about jewelry? It brings all the charm, sophistication and glamour a lady aspires for. And when you see Tassel Jewelry Trend hanging from the wrist, neck, and ears of street style stars to fashion bloggers, and editors everywhere, you will realise the true essence of tassel trend and tassel fashion.
If your first question is what are tassels, it's something we all know of but are eager to increase our knowledge on. Tassel Jewelry is all about fringe-like adornments which have a more grown-up edge, given the high-shine metallic metals.
[Also Read: Tassel Accessories For Boho-Chic Vibes]
How To Wear a Tassel Necklace
The beauty of how to wear a tassel necklace is that you can wear it with several outfits. Plus, a tassel necklace comes in umpteen colors, styles and finishes.
From party-ready necklaces to boho-fab earrings to fun bracelets, tassels are here to stay. Read on to know why you need to get the tassel necklace trend into your wardrobe.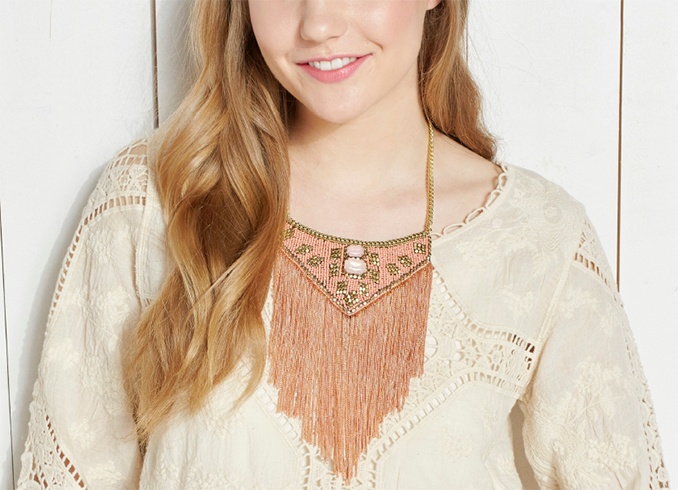 Tassel Jewelry Is Cool
Call it an 'it' accessory, tassels are extremely cool and make a versatile wear. You can tag them with the most casual outfits, to even a formal looking ensemble without giving it a second thought.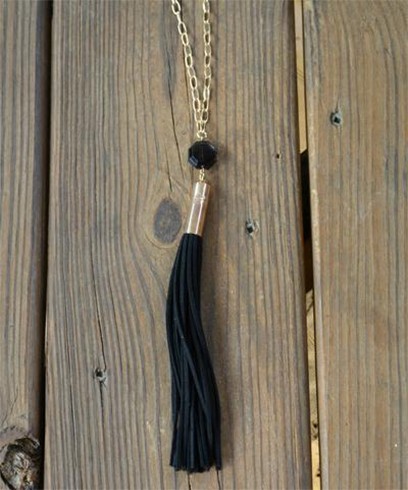 Brings Vintage Look
Do you know tassles were a big hit in the 1970's? Whether you wear an item or two, tassel fashion is a big trend today, a throwback it is to the retro-glam yesteryears. When you are in a shopping mode for tassel accessory, go for those that have modern elements such as shiny beads.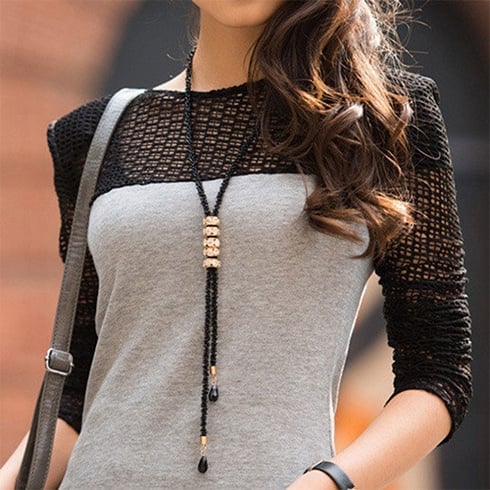 Comes In All Possible Lengths
For different occasions and moods, there are different types of tassels to try out. Some tassles are designed to sit right below your collarbone, whereas some fall more towards your waist in a fashion savvy pendant style.
[Also Read: Increase Your Cool Quotient With The New Pom-Pom Trend]
Depending on your neckline and the choice of your dress – strapless maxi dress, knit top, or a scoop tee, you can pick the length of this new found Tassel Jewelry Trend.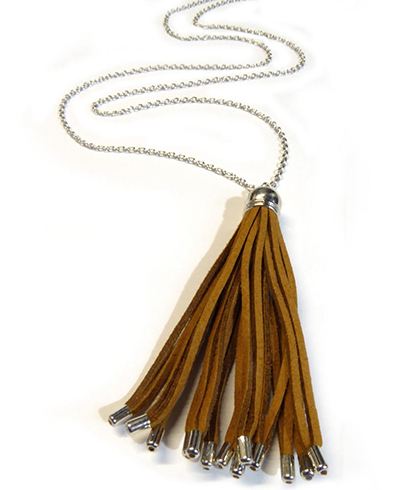 Adds A Pop Of Colour
Pendants in gold and silver are passe'. Liven up things by picking a tassel pendant or earrings in the colour which is complementary to your dress.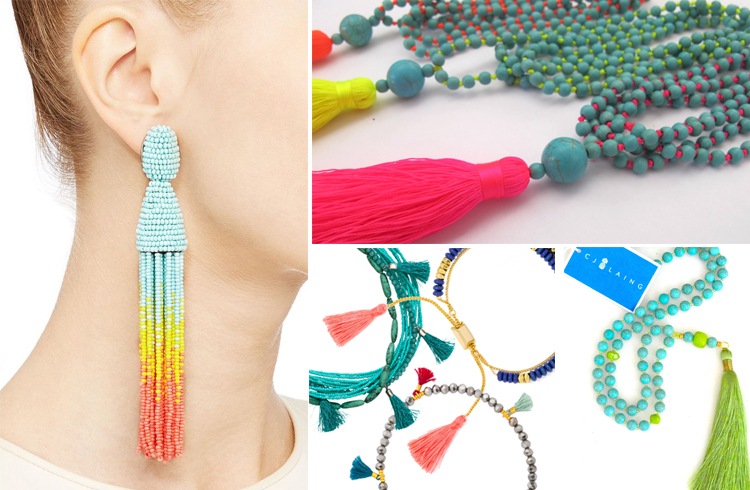 Take a look at types of tassels below to get a hang of how tassel fashion and tassel trend is fast becoming the new thing in social and corporate circles.
Braid
This tassel type of braided rope design gives a subtle edge to a neutral outfit. The knotted double tassel and gold hues make this tassel jewelry eye-catching, doesn't it?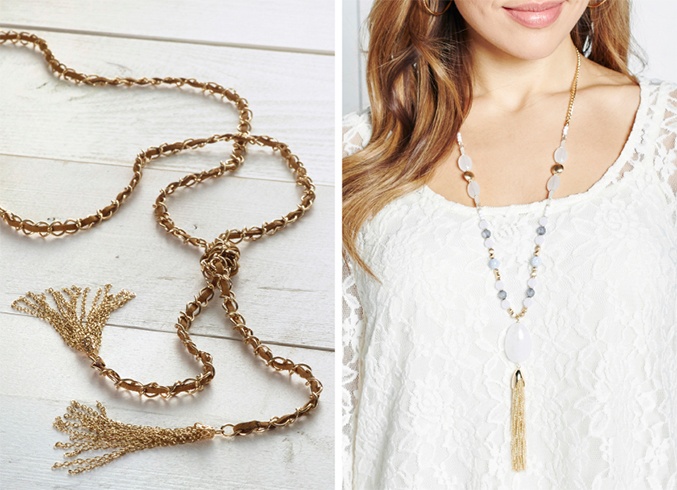 Stone
Call it natural inspiration, stone and marble accents take tassel jewelry miles ahead in terms of sophistication. See the Y-shaped necklace give an elegant look to a simple outfit.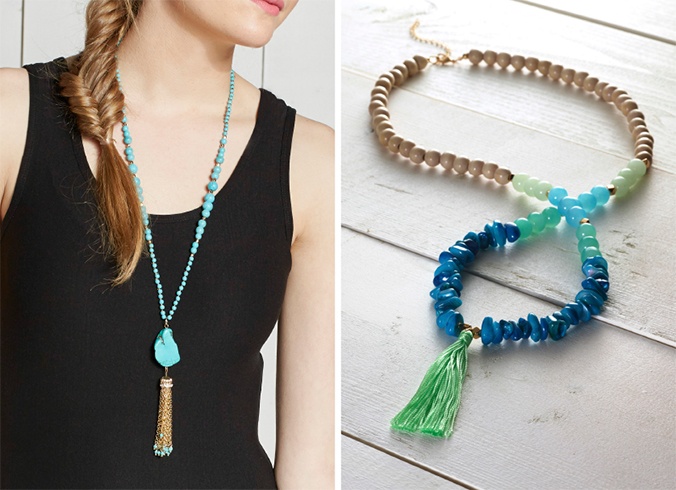 Beads
When it comes to giving dimension to the tassles, add beads to complete the look of the necklace. Go for a necklace with beads of different colours and sizes as that will give depth to outfits.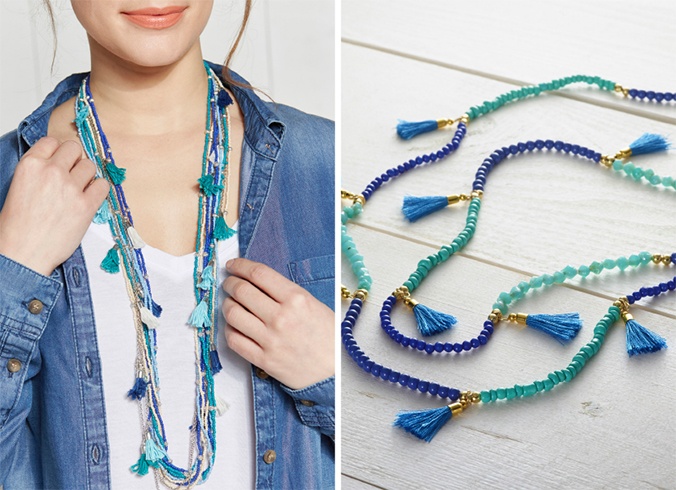 Eager to know more on tassel fashion? Here are snapshots to woo your curiosity and imagination.
1. Lavin Earrings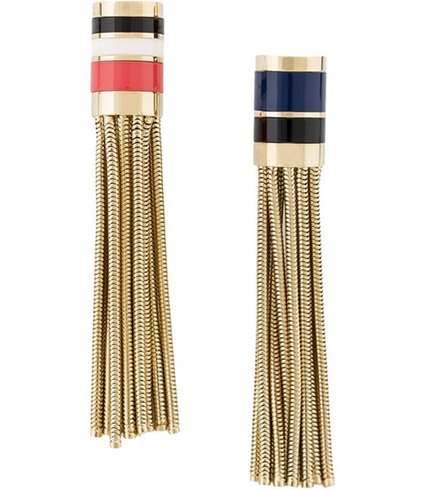 2. Baublebar Necklace

3. Taj Mahal Tassel Necklace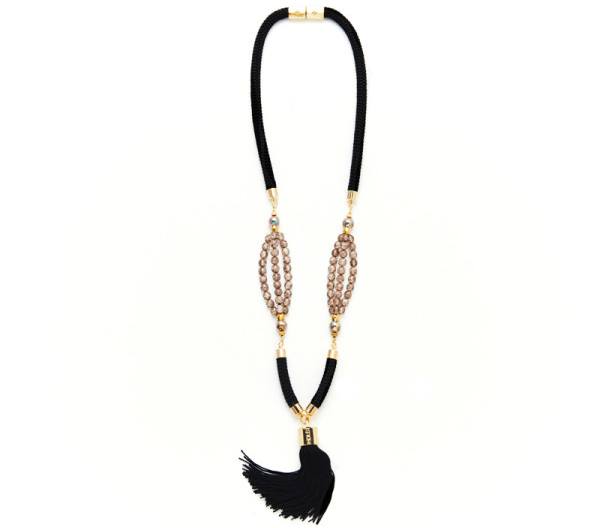 4. Tassle Pom Pom Spike Bracelet
.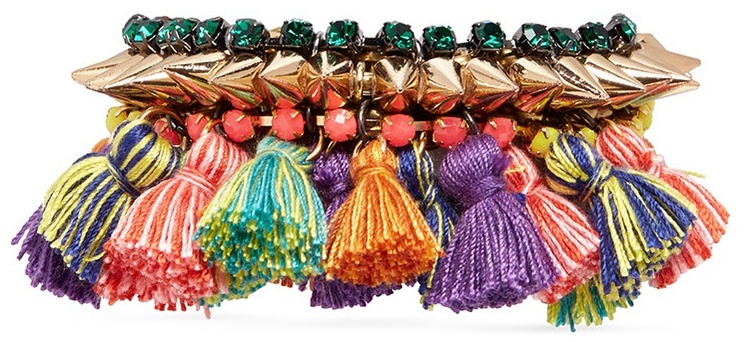 5. Aida Tassle Chandeliers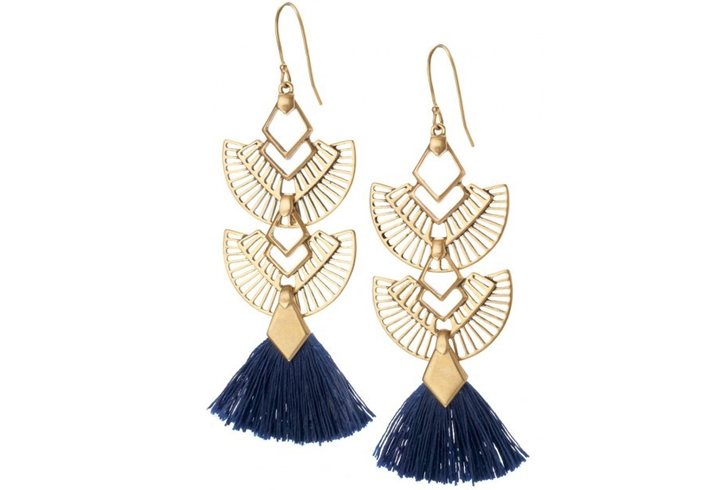 6. Abacus Bracelet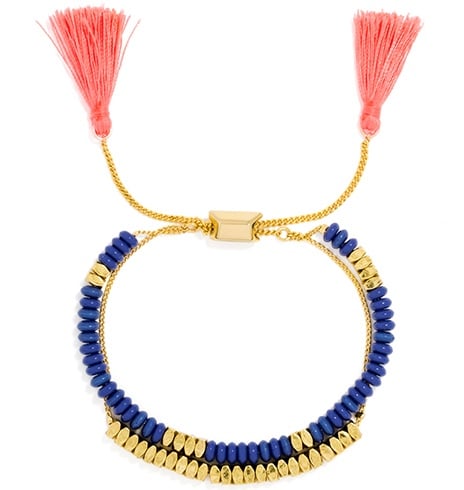 7. Aztec-Fringe Necklace
8. My Cherie Tassle Earrings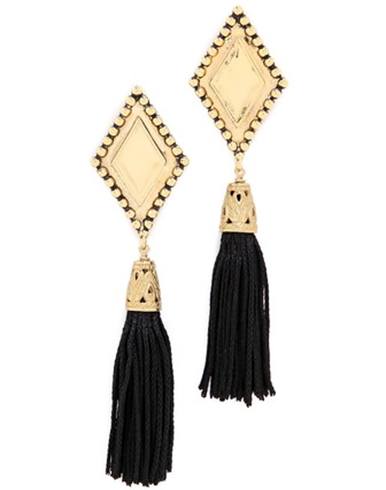 9. Coral Tassle Necklace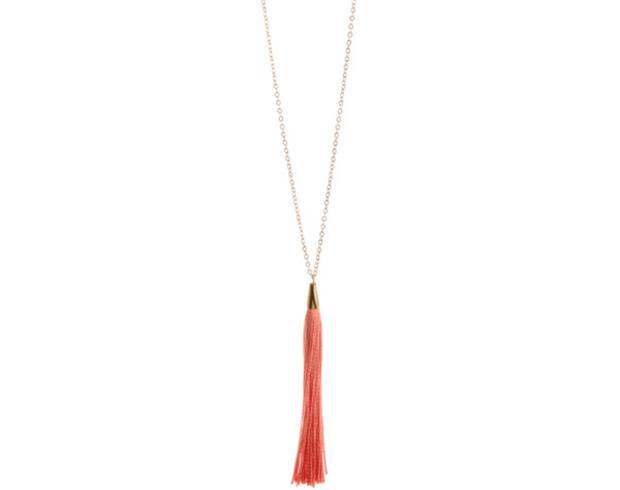 How did you find the Tassel Jewelry Trend – the new love for boho girls that is stealing the limelight? Are you the tassel trend lover – yay or nay? Drop in your replies and comments.
Images Source: pinterest.com, thezoereport.com, meijerstyle.com