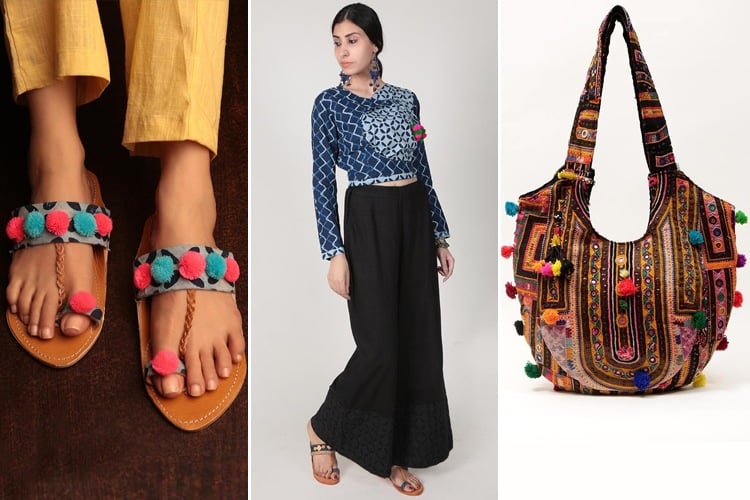 Finding most of your lifestyle needs that are designed to perfection, sitting right in the comfort of your home, is a tempting option any day and who wouldn't avail this wonderful chance of exploring brands with the click of a button. While we were skimming through multiple new ventures, we couldn't hold back our excitement as we stumbled upon this gorgeous brand called Tjori that placed its creativity wrapped beautifully in one package.
One look at Tjori and we were sure that the brand holds unique designs from all across the globe. A bunch of enthusiastic and passionate people have come together and curated these signature styles, and made every handcrafted product designed by artisans and designers from India and beyond, absolutely reachable.
If you are wondering what the basket of Tjori holds for your delight this Spring-Summer 2017, stay tuned with us while we will take you down to each segment elaborately.
As we are fashion freaks and go insane over the apparel choices, we would like to begin by introducing you to the exemplary spring-summer 2017 collections that the brand Tjori has in store.
Southern Ikat Weaves
Ikat designs are doing the rounds in the fashion frontier and bringing us an inch closer to these intricately designed styles is Tjori. Drawing the attention to the traditional craftsmanship of Andhra Pradesh, Tjori presents light, summery collections of apparel. From ethnic to modern, every apparel has an amazing uniqueness and impeccable quality to it. The more you browse through their collection, the stronger you will believe that the modern day silhouettes with a splash of traditional prints couldn't get any better.
With the scorching heat of the summer seeping in, these apparels can bring freshness to your sweaty summers.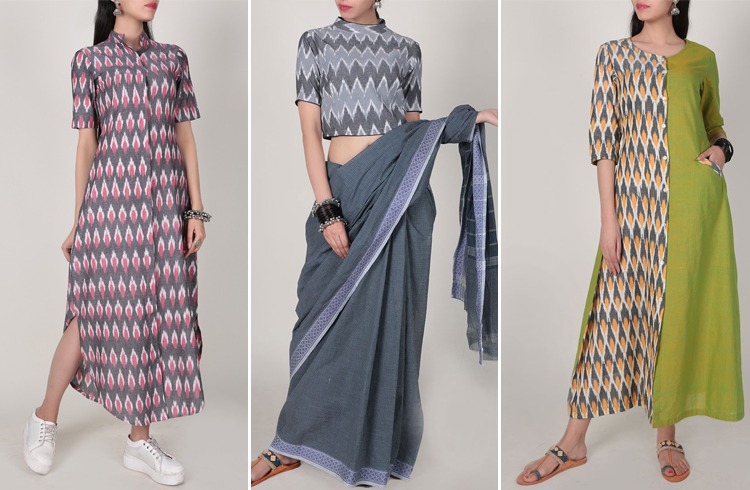 Call It Spring
Designed to perfection and tailored to meet the needs of a modern day woman is the Exclusive Spring 2017 collection. Trench coats, off-shoulder styles, dancing shoulder patterns, shirt dresses and many more in elegant, subtle shades are designed featuring the best of ethnicity. The self-embossed work, the intricate details, the clear prints are designed to play an elite game on the outfits. The cut-outs and the finesse of the outfit give the wearer an A-class look. Going easy with the embellishments, the collection fills in every need of a working woman.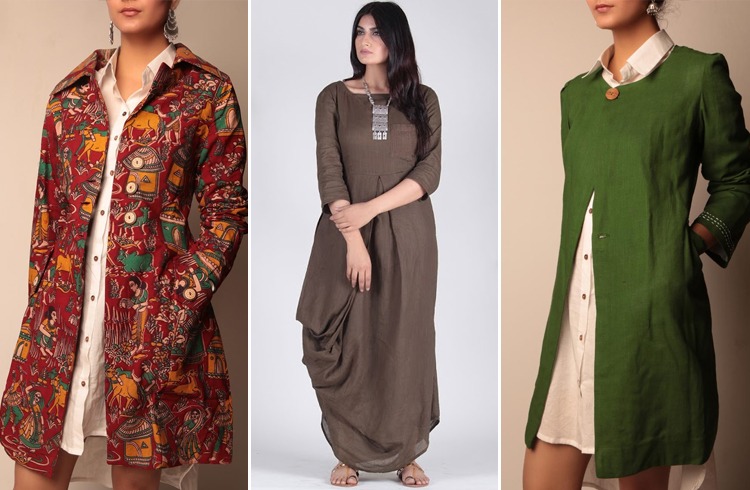 Mystical in Indigo
The traditional block printing technique of Rajasthan, especially Jaipur, called the Bagru printing is brought to limelight in varied forms. Printed over cotton fabric in indigo and many other earthy shades, tailored to form palazzos, kurtas, dresses and pants, the collection is every bit fascinating. Easy, breezy and light, they make the perfect choice of outfit this summer.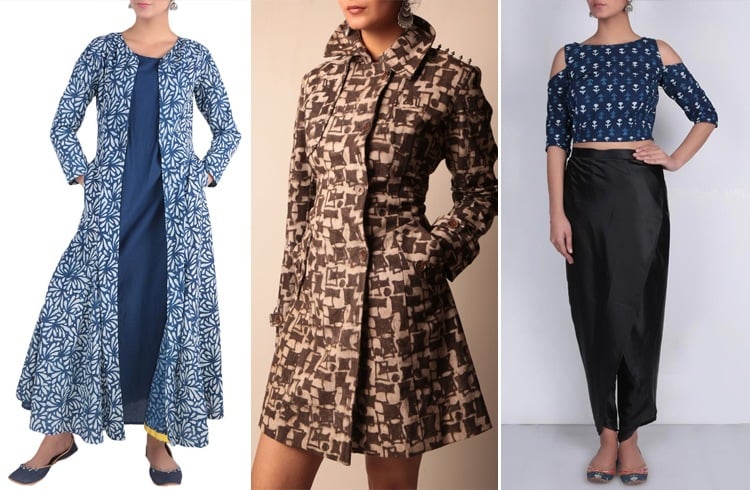 Happy Foot Prints
Called Dabu Kapashi, the footwear segment holds a blend of Rajasthani and Maharashtrian patterns interwoven skillfully. Simple yet captivating, Dabu prints and beads are patterned on the ancient Kolhapuri sole in the most beautiful way.
Summer is here and it's time for flip flops, sandals, and flats. This style that Tjori brings is definitely going to turn your summers into an easy-breezy and delightful season. Go indo-western style by picking the traditional footwear patterns from Tjori and pair it right, with denim, skirts or even shorts.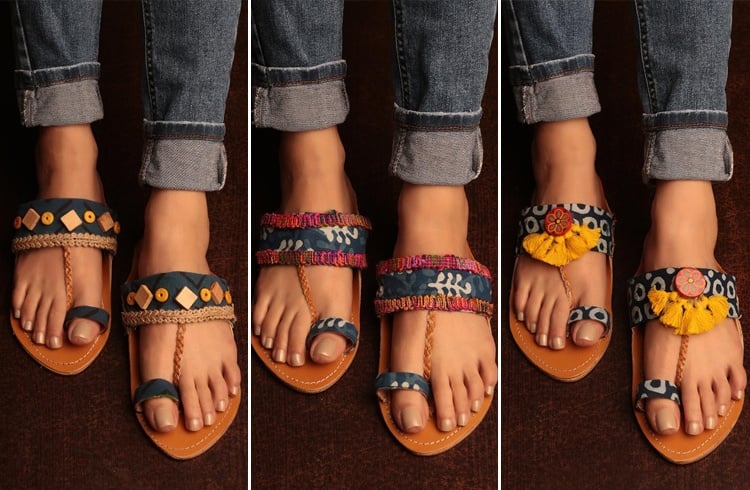 Statement Accessories
Accessories are making strong fashion statements these days in the fashion world. A bad outfit day can be saved wonderfully with an accessory, don't you agree? For example, an inter-mix of handcrafted accessories and a modern outfit might make a brand new fashion statement. Stop and explore Tjori as they have an exclusive collection of handcrafted, hand printed and hand knitted accessories like handbags, clutches, pashmina shawls, stoles, scarves, and dupattas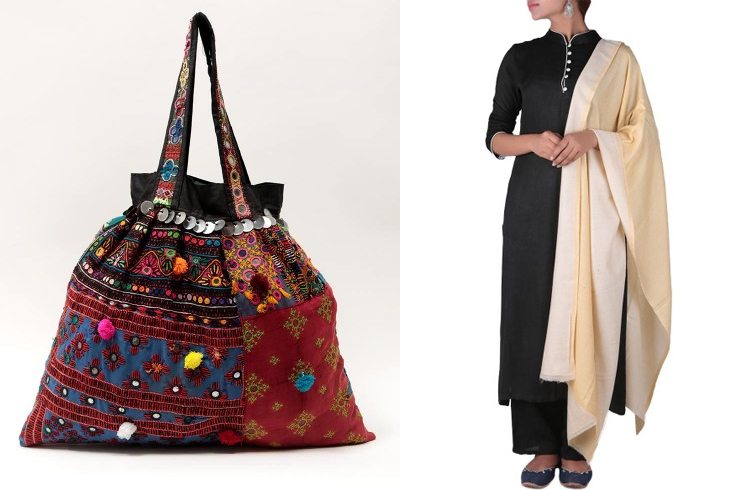 [sc:mediad]
Brighten Your Home
From paintings to tableware, quilts, and decorative items, everything is within hands reach with Tjori. Introducing every inch ethnicity through these creations, Tjori is a one-stop-shop for turning your bland home and environment into a colorful, bright and exciting one. A touch of rustic, a touch of elegance, every creation by the designers and artisans holds a culture in itself.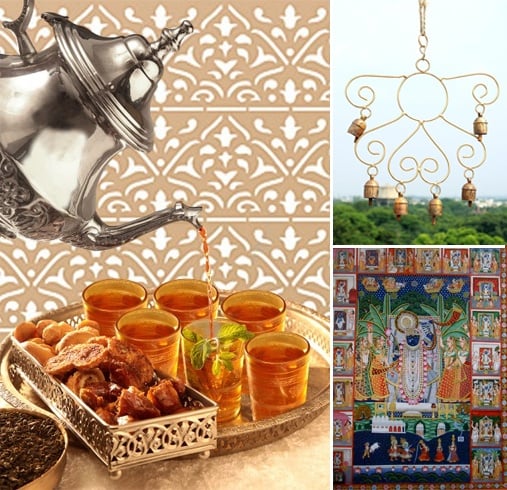 Beauty and Self Care
Bringing cultures from all over the world, through food, skin and hair care products, Tjori attracts people of varied interests, tastes, and choices. We are aware of the reliability and excellent quality of Moroccan skin care products, ayurvedic treatments, and Kashmiri spices and much more and we are immensely impressed that Tjori brings all these products under one roof and within hands reach.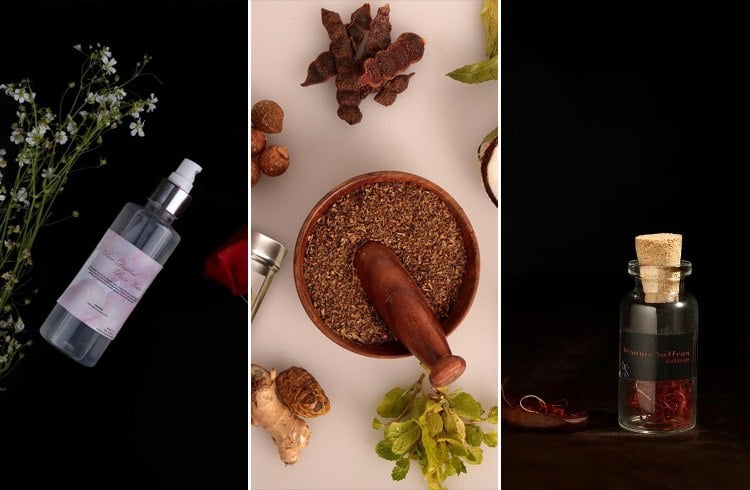 All in all, we have for you the one brand that caresses every need, taste, and desire. Clothing to living, Tjori is successful in encompassing talent, skill, and craftsmanship from all around the globe.
So, ladies, halt, take a moment and browse through Tjori and we are sure you will find everything you are looking for!