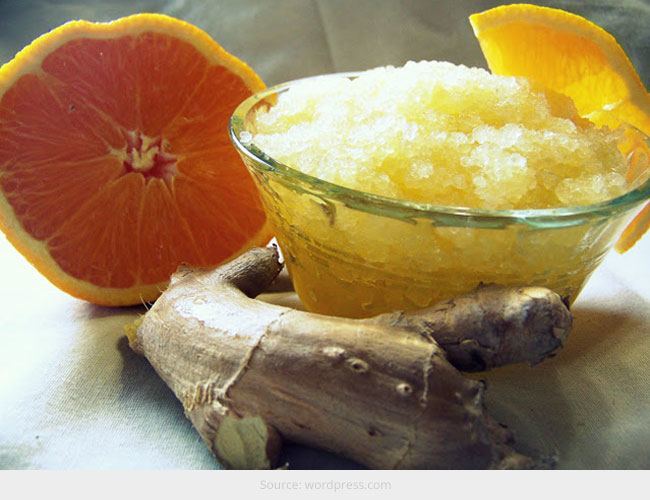 When it comes to exfoliation, you will get an array of options, as different brands offer different types of body scrubs made up of different ingredients such as Propylene Glycol, Diazolidinyl Urea, Methylparaben and Propylparaben that may result in adverse reactions. So, in order to ensure 100% safe exfoliant, I offer you top 4 homemade scrubs for exfoliation that enable you with radiant and beautiful skin.
The organic scrubs can also prove to be harmful if overdone. And, if you are suffering from skin ailments such as acne or in more serious case rosacea, then scrubbing on face may aggravate your beauty ailments. In such conditions, you should only use a pore minimizing cream after a facial. You can also apply alcohol-free toner soon after scrubbing. There are products that may stimulate the dryness further, especially during winter. So, it's always better to go for homemade products when it comes to skincare regime to avoid any such adverse effects.
Following are top 4 homemade scrubs for exfoliation –
1. Sugar scrubs
Every scrub needs minute granules that help in removing dead skin cells and toxins that buildup in clogged pores. And nothing could be a better option than sugar you can find in your kitchen. You'll come across an array of expensive sugar scrubs at your nearest departmental stores. And these exfoliants can cost you a fortune. So here is a rather simple sugar scrub recipe that incredibly exfoliates and moisturizes your skin.
[Also Read: DIY Natural Homemade Sugar scrubs]
Ingredients Required:
½ cup white or brown sugar
¼ cup olive or coconut oil
Essential oil (lavendar)
How to Prepare:
Mix all these ingredients and preserve the mixture in an air tight jar
Use 1 tbsp of this mixture for scrubbing
Scrub it over the skin in circular motion and then rinse it well
2. Crystallized raw honey scrub
Raw honey crystals are like sugar granules that can act as super nourishing scrub for your exfoliation. They not only cleanse the skin but also moisturize it. This is one of the best solutions to all of your winter skin complications including chapped lips, dry skin, coarse elbows and knees.
3. Lemon juice and salt scrub
Here is another fabulous homemade body scrub that not only exfoliates but also helps in skin lightening. While salt helps in removing toxins and impurities, lemon juice reduces blemishes thereby giving radiance to skin.
[sc:mediad]
Ingredients Required:
1 tbspn of lemon juice
1 tbspn of sea salt (granulated)
How to Use:
Mix salt with lemon juice and start scrubbing on your face and body for 5 minutes. Then you can rinse off with water and can take shower with your regular shower gel.
4. Pumpkin pie sugar scrub
Here is another fabulous homemade scrub that is best for your winter spa.
Ingredients Required:
½ cup of coconut oil
½ cup of white or brown sugar
1 tsp of vanilla extract
1 tsp of pumpkin pie spice
½ tsp of cinnamon
How to Prepare:
First warm the coconut oil in microwave for 15-20 seconds
Pour the oil in a small jar and then add sugar
Now add vanilla to the mixture and top it with pumpkin pie spice and 1/2 tsp of cinnamon.
You can now this fabulous homemade scrub for exfoliating your skin
So those were the top 4 homemade body scrub recipes for exfoliation that you can also give a try and feel the difference! Did you know you can make your own multi-grain body scrubs at home, too? Try them out and tell us what you think.