On a lazy Monday morning, dragging yourself into the shower and getting ready for the day feels just like climbing a mountain. How about making your daily morning shower as exciting and exotic as those bath commercials on TV? From the fragrance of exotic flowers to a satin-smooth touch, Shower gels bring special and exciting elements to your everyday shower.
The market is abuzz with numerous types of shower gels and makes you spoilt for choices.
Here is a list of fabulous best shower gel available in the Indian market: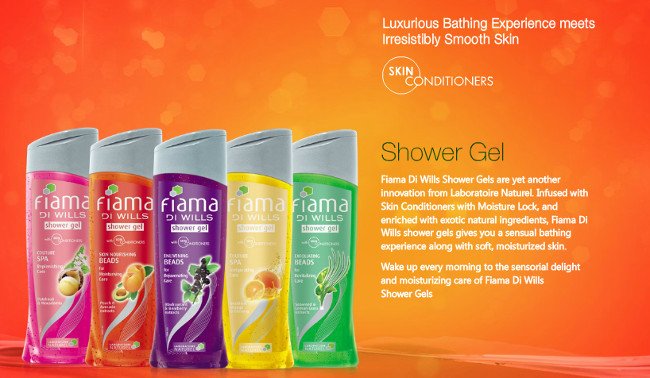 1) Fiama Di Willis Exotic Dream Enlivening Care Shower Gel
From ITC's Laboratoire Natural, this best shower gel will stun you with its gorgeous fragrance and soothing touch. With a tight packaging which doesn't allow the gel to spill over, the bottle is easy to carry and travel friendly. The gel is purple in color and embedded with dazzling beads but do not really serve any other purpose except aesthetically beautiful.
Only a small amount of gel is required to work up a rich lather and cleans the skin beautifully. It moisturizes the skin efficiently and keeps it hydrated.
Packaging: Transparent Bottle with a flip cap, Free loofah.
Highlights: Reasonably priced, Rich lather & moisturizing effect
Fragrance: Of Bearberry leaves & black currant
Price: Rs.125 for 200 ml
Cons: Fragrance doesn't last & Glitter beads serve no purpose (other than aesthetic)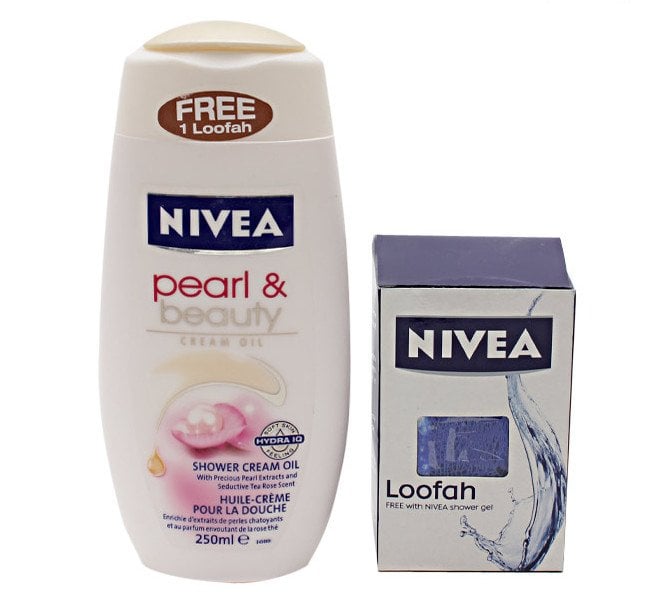 2) Nivea Pearl and Beauty Shower Cream Oil Body Wash
Priced reasonably, this shower gel from Nivea is soft and easy on the skin. It works up a rich lather and leaves the skin squeaky clean and super smooth. There will be no complaint of dryness on using this product and the after-bath moisturizing isn't really required on using this body wash. The fragrance is mild and lingers faintly through few hours in the day. A whole bottle will last you a month on regular usage and comes with a free loofah!
Packaging: White colored, almost opaque plastic bottle
Highlights: pH skin-balanced and soft touch
Fragrance: Lovely scent Of tea roses
Price: Rs 145 for 250 ml
Cons: Coin-sized quantity not enough for lather, contains parabens and SLS.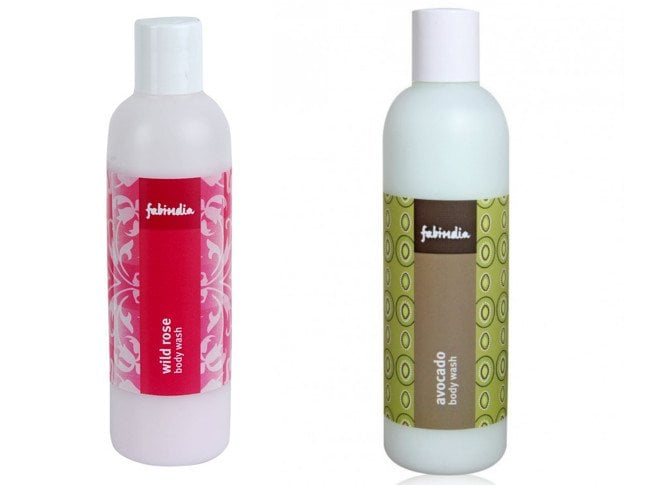 3) FabIndia Wild Rose Body Wash
Packaged in the signature flip open style Fabindia packaging, this body wash has a lovely, creamy consistency. It offers a smooth and soft effect to the skin and leaves you moisturized. Use this baby pink shower gel in a hot bubble bath to relax your body and mind after a long, tiring day.
[sc:mediad]
Packaging: Signature style Fab India packaging – Flip open
Highlights: Contains rose water, Travel friendly
Fragrance: Of fresh, fragrant roses
Price: Rs 275 for 250 ml
Cons: Fragrance doesn't last for long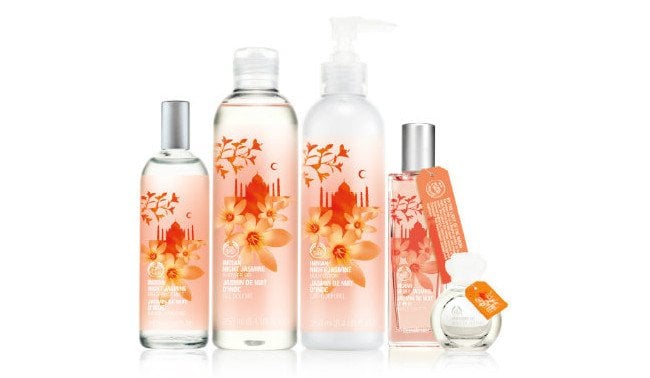 4)The Body Shop Indian Night Jasmine Shower Gel
This Body Shop shower gel will pamper your body beautifully with its oriental fragrance and refreshing touch on the body. If you enjoy a floral and feminine fragrance, then this shower gel is perfect for your taste. This gel will leave your skin soft, supple and flowing. It works up a rich lather and will make your skin clean & clear!
Packaging: Transparent brown bottle
Highlights: Soap-free & heavenly fragrance
Fragrance: Floral & oriental scent
Price: Rs 595 for 250 ml
Cons: Doesn't have moisturizing effect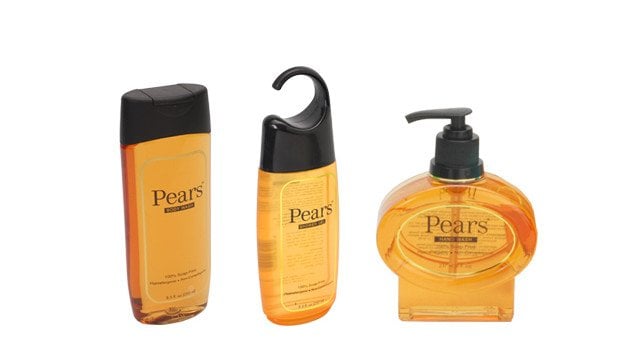 5) Pears Shower Gel
This shower gel has perhaps one of the most gentle and moisturizing effect on the skin. It is perfect for ex foliation and suits all skin types well. If you have sensitive skin, then choose this shower gel for your bath. It is free of sulpahtes and chemicals and therefore has a gentle moisturizing and soothing effect on the skin.
Packaging: Flip-top cap version of pears soap
Highlights: Dermatologist recommended, soap-free and glycerin based
Fragrance: Subtle and long lasting
Price: Rs.145 For 250 ml
Cons: Hardly any
How to use shower gel
Using these shower gels is a simple and easy process to keep your skin smooth, dirt free and clean! Follow these steps:
Step into the shower or bathroom and wet your body with warm water ( according to your liking)
Wash the loofah and dab it with coin-sized shower gel
Gently rub the loofah on your body in circular motions and get a rich lather
Wash off the shower gel with water and at yourself dry
Avoid using shower gel on your face as it may cause dryness. Use a little shower gel at each bath to create luxurious and rich lather.