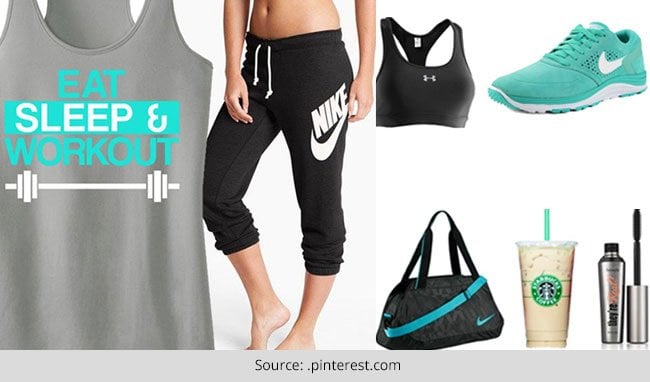 Nike is Legendary. As they say, sweat it out rather than merely talk about it. Nike has been like the oldest ambassador for sports brands and equipments alike. People from all walks of life have something good to say about the brand. It has never been undervalued and people have never undermined what it can deliver.
The company always has catered to the requirements of well-known athletes and sportspersons. Nike has been expanding its list of ranges. Today, the world does not simply know them for their running shoes instead now they have an amazing number of products that are simply running successfully likewise.
Top Five Nike Products
Get ready, pull up your hair into a perfect gym hairstyle and read the top sold products of Nike in India that have been making the rounds.
1. Nike Tank Tops
The cool thing about Nike Tank Tops is that they are designed in such a way it will keep you dry even in the sweatiest of the workout sessions or the damp humid weathers. You can opt for the razor cut backs if you love to sweat it out for longer hours. It comes in different designs and cool graphics. There are plenty of options for every lady out there. Most of the Nike tank tops even have an in-built shelf bra to make it wearable and comfortable.
2. Nike T-shirts
The next important product is the Nike T-shirts. It is footloose and fancy. The Nike T-shirts are comfortable for your everyday workout. It is available in different designs and colours and are machine washable. You can grunge them, crush them and use them in any style as these T-shirts are designed for resilience.
3. Nike Track Pants
Nike offfers a wide variety of sports apparel for women and one of them includes the track pants. The track pants is great to wear during jogging and even while lazing around at home too. These Nike pants are quick drying and are shaped in such a way that it gives a comfortable fit and also accentuates your figure. It is a hit both on and off the field.
4. Nike Jackets or Outer Wear
Nike Jackets are also one of the top sold products of the brand. The jackets come in different designs and purposes. Nike jackets include the running and active jackets, insulated jackets, rain jackets, ski jackets and soft shell jackets to name a few. Nike also includes vest jackets in their collections.
[sc:mediad]
5. Nike Running Shoes
Last but not the least is Nike's oldest and running hit product is the Running shoes. Quality and comfort are their swearing words and they deliver just that. It's extra cushioning and stability features hit a popular station not only to the common people but to all the sports personalities as well. You can also get personalized sneakers of your own, designed by Nike which will personally be delivered to you.
Some form of exercise is important for every human being. Always remember that while you sweat it out, water consumption should also be primary focus to keep yourself hydrated. Drink plenty of water and juices at all times.
Fashion can be maintained and the gym too and Nike has a chance above all brands and has become a fashionable sports brand. Let us know what you think about Nike's sporty collection.