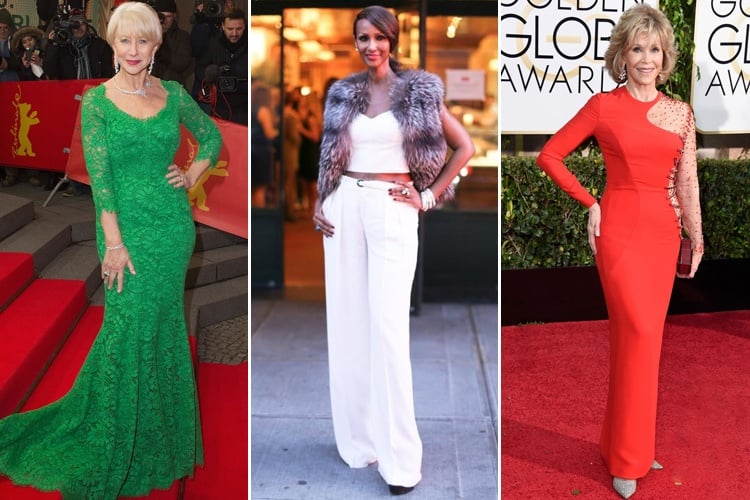 The appeal of fashion is no longer confined to the 20s and 30s. Fashion means trendy dresses for the old and elderly women too. It is a myth that older women are no longer interested in looking stylish. Or that women over 60 are old-fashioned, matronly and disinterested in beauty and sensuality. If it is the age to experiment and create your signature style, it is also the age of stylish clothes for older women.
Are Meryl Streep followers listening?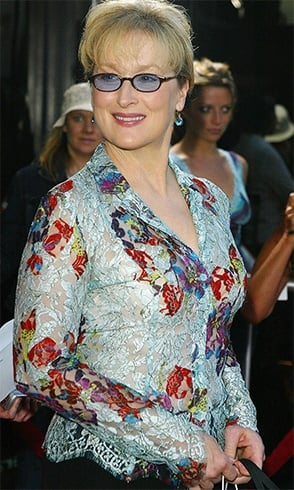 You better, because I will take you through trendy Dresses for older women which will open your eyes (leave your jaws wide open perhaps!) to the concept of old lady dresses and dresses for 50-year-old woman.
It is time, we recognized that old lady dresses should not be looked down upon but looked at awe and appreciation. Here we go.
Exploring Fashion Secrets When You Are Over 50
Some Thumb Rules…
1. Embrace Your Age:
One of the saddening truths is that many aging women try to dress "younger" than they actually are. For example – if you are wearing short skirts or high heels or something gaudy that looks good on a woman half your age, you are making yourself look "older" (that too in a bad way) than you actually are. The same applies to leggings.
If you dress appropriate to your age, it makes you look more graceful and charming.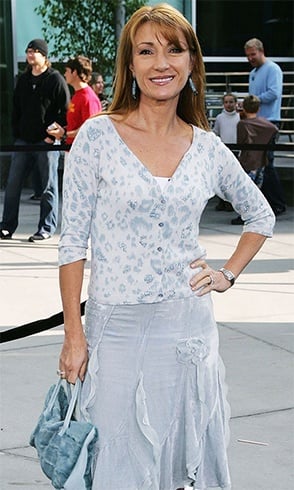 2. Go For Classic Style:
The advantage of being in the 60s and beyond is that you have the freedom to choose classic styles that stay and work forever. It is pointless succumbing to the latest fashion fads and trends. If something looks silly to you, don't hesitate to admit and say so.
Avoid going by the "total look" that you see in your favorite fashion glossies. You will exude more class if your clothing choices are more on the "elegant and evergreen" side. In fact, this is one of the biggest things to follow for dresses for 50-year-old woman.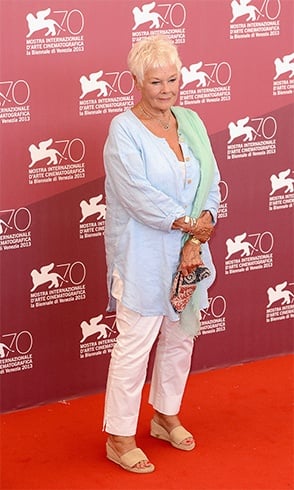 3. Dress For The Role You Want To Play:
In other words, dress for the job you want. But that doesn't mean, you have to dress conservatively only. If you love outdoor activities, dress "sporty", at the same time "stylish".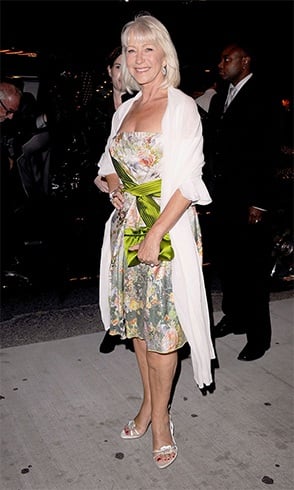 4. Draw Inspiration From The Style Icons:
Yeah, it's hard to believe but there are many women over 50 to 60 yrs who are fashion icons. Tina Turner is one such style diva. Can you beat it she still looks beautiful, healthy and fashionable at the age of 73?
Point to remember –
Most celebs are asked to wear outfits because their advertisers want them to endorse the dressing line or look chic while promoting their products. So, admire the stars but evaluate the old lady dresses too.
Here are some more inspiring women (apart from Meryl Streep and Tina Turner) who look perfect in their casual dresses for older women.
Ageless And Fabulous Women
Now for the 'juicy' part – the trendy Dresses for Older Women. Here are some outfit ideas from women who prove that age is just a number and definitely not a limitation when it comes to looking fab.
Let's check out the ladies who continue to inspire us with their impeccable and elegant fashion sense.
1. Carmen Dell'Orefice:
Who She Is: Model who graced the first cover at the age of 15.
The Lesson: Looking pulled-together is nothing to wish away but an "art" form.
2. Jane Birkin:
Who She Is: Philanthropist and singer
The Lesson: Slip dress is the way to go.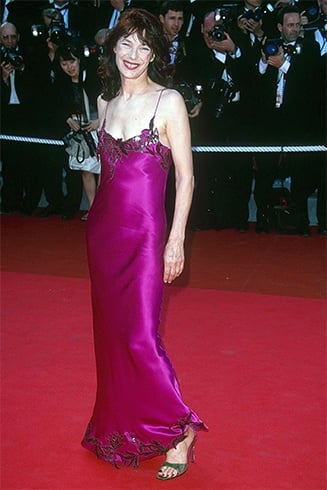 3. Charlotte Rampling:
Who She Is: British Actress
The Lesson: Looks inspired by menswear can be far sexier than the little, littler, littlest dress.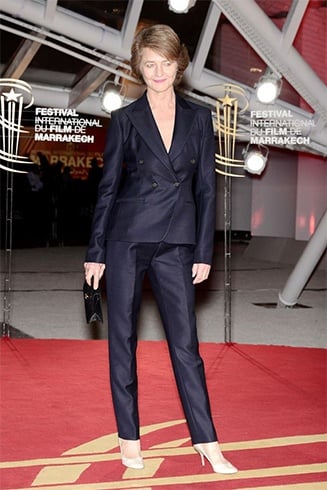 4. Caroline Herrera:
Who She Is: Philanthropist and designer
The Lesson: A button-down is a staple outfit option for the evening when it comes to stylish clothes for older women.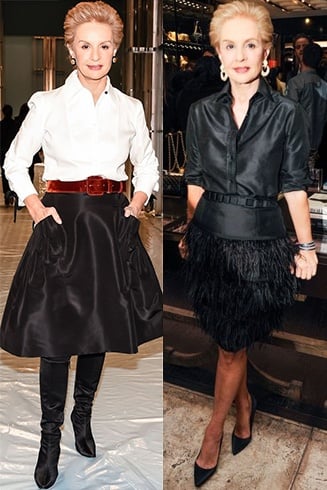 5. Iman:
Who She Is: Model, Beauty company founder, and philanthropist
The Lesson: Go for looks that are powerful and feminine at the same time.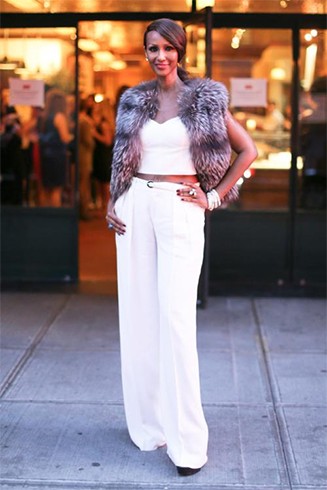 6. Helen Mirren:
Who She Is: Philanthropist and British actress
The Lesson: Show off your shape in form-fitting gowns.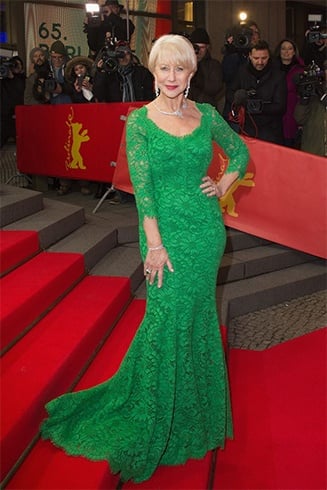 7. Christy Brinkley:
Who She Is: Model, Beauty company founder
The Lesson: Tights and an LBD perfectly suit hot legs.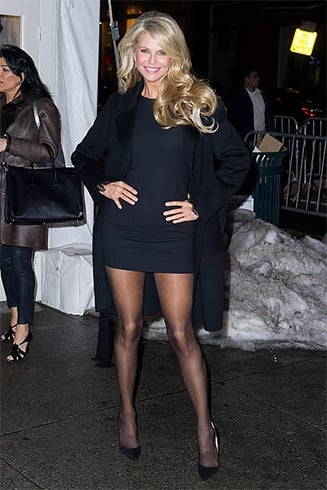 8. Diane Keaton:
Who She Is: Actress and philanthropist.
The Lesson: B&W can never go wrong.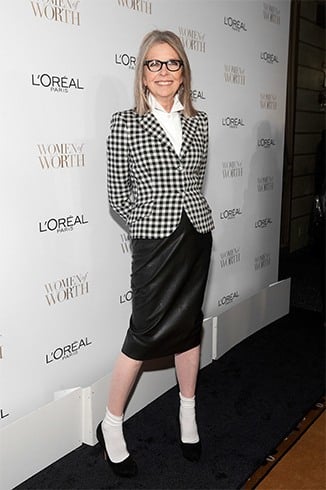 [sc:mediad]
9. Debbie Harry:
Who She Is: Punk Icon, philanthropist, and lead singer of Blondie
The Lesson: Why be afraid of taking chances when you can hold on to a style that works.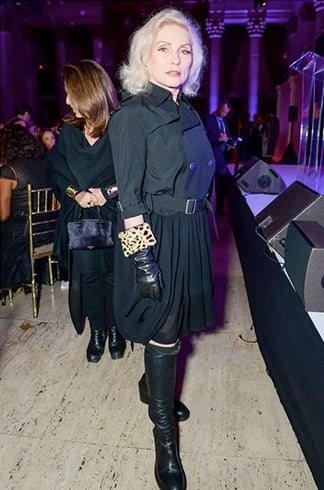 10. Diane Von Furstenberg:
Who She Is: Philanthropist and designer
The Lesson: When you create a signature piece, you will always look elegant in it.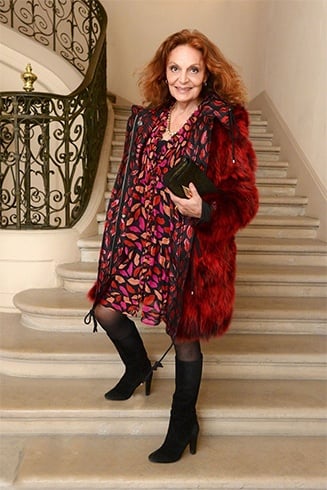 11. Iris Apfel:
Who She Is: Philanthropist, style Influencer, and interior designer
The Lesson: When you have a trademark accessory under your belt, don't let go of it.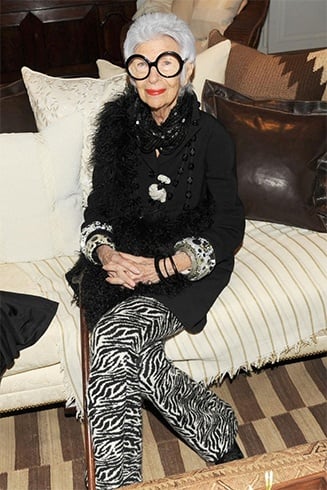 12. Pat Cleveland:
Who She Is: Model and philanthropist
The Lesson: Maintain your flair for drama. Always!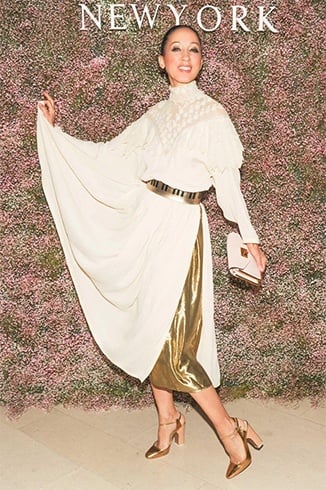 13. Ines de la Fressange:
Who She Is: Model, writer, speaker, Uniqlo collaborator, and philanthropist
The Lesson: Define what French style means and keep to it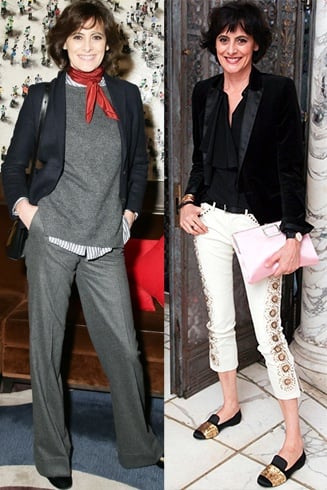 14. Jane Fonda:
Who She Is: Actress, activist, and philanthropist
The Lesson: "If you got it, flaunt it"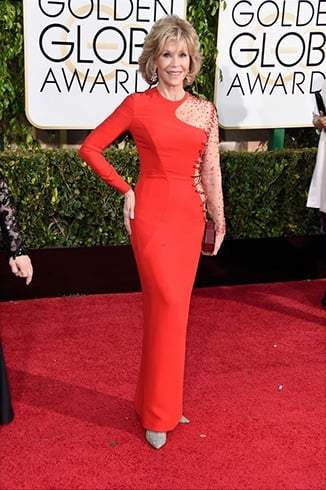 15. Kim Gordon:
Who She Is: Former lead singer, Sonic Youth, author, and singer
The Lesson: Be a rockstar in all that you do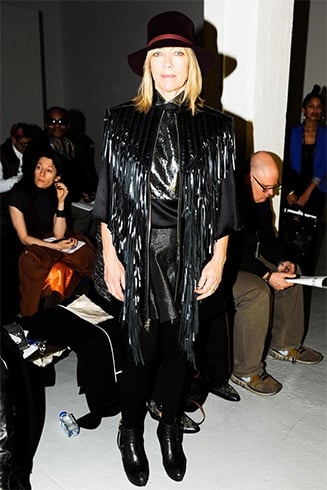 Fashionistas of all age – the key takeaway from the above fashion icons is that you should age not just gracefully but stylishly too!
As you saw, women over 50 today are beginning to re-invent their world and their fashion sense in many ways. They are updating their classic styles with modern touches. They are making their place in the corporate and fashion world happily and more adventurously than what they did when they were in their 20s or 30s.
There is no stopping them. So the trendy dresses for older women are here to stay and for good. How do you feel about this new trend? Like it, Love it or Admire it? Do write in and tell us about any woman in your life over 50 or 60 whose wardrobe perfectly depicts stylish clothes for older women. It could be your Mom, Aunt, Neighbour, Lady Boss, or even your Granny!
Images Source: sixtyandme.com, harpersbazaar.com