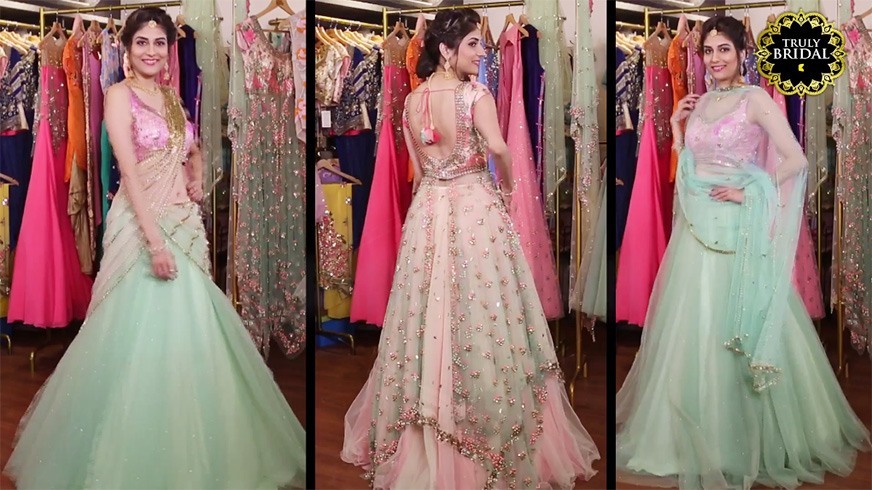 Bridal outfits are the most sparkling and beautiful ones that we ever own. It's a pain to just see them lying in the wardrobe. There must have been loads of times when we have contemplated on wearing them again, but yet it lays still, the outfit and the thought…
Brood no more, as Shubika Davda, fashion expert for Truly Bridal by Kalyan Jewellers have come up with innovative and creative ways of reusing the gorgeous lehenga choli again. You can watch this video from Truly Bridal by Kalyan Jewellers to get a few tips on making the best use of your bridal outfits.
The expert states that every outfit has the potential to give at least three unique looks. We often find ourselves doing it subconsciously with most of our collection, but we fail to apply it the grand outfit. These tips from the expert are surely an eye-opener.
1. If the choli is heavily embellished or printed, top it over a net full flare skirt. Wear it with a dupatta projecting a lighter and subtle look. Keep this combination handy to wear it for any festival party or pre-wedding ceremonies.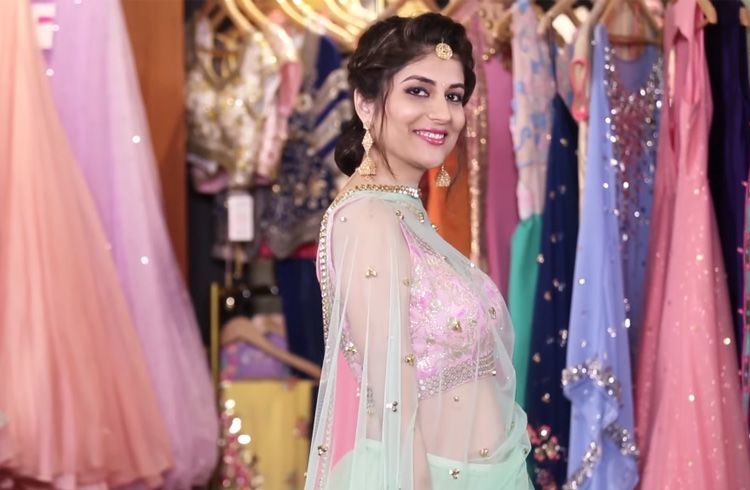 2. While the lehenga choli style is pretty common, now trending is the lehenga choli saree style look. Try it out with your bridal blouse. Wear it over a plain net skirt and add a dupatta draped like a saree. Make sure the dupatta has embellishments complimenting the blouse which adds little spark to the plain skirt as well.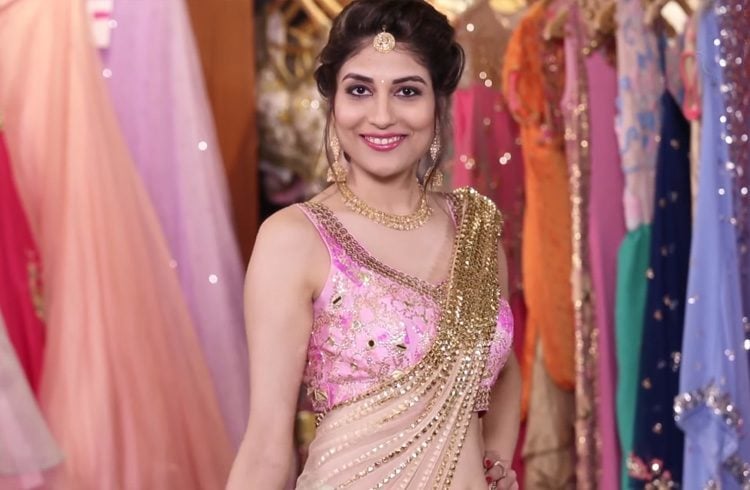 3. The expert suggests wearing the bridal lehenga with a heavily embellished long, asymmetrical top that gives a classy and elegant look. Cast aside the dupatta and rock a distinct retro look for the evening.
4. The most creative thought of the expert is to turn the lehenga into a gown by topping it with an embellished bodysuit that flows over the lehenga giving it a layered gown look.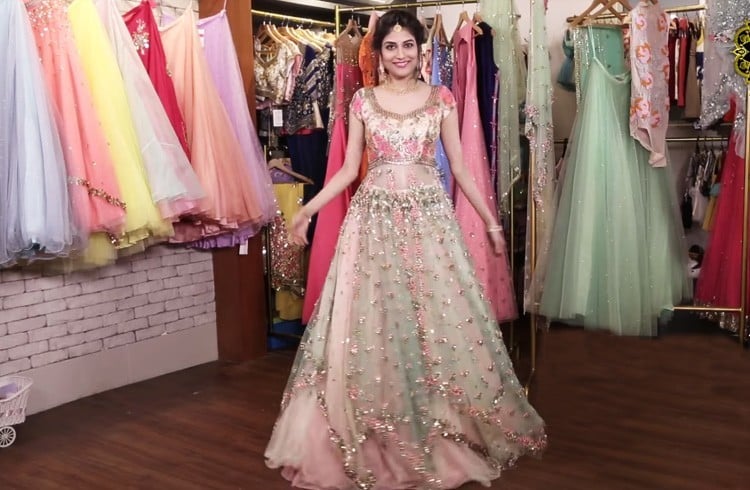 All those newlywed brides, don't brood over the shelled out money. Instead, try these tips and reuse the pretty outfit once again. Found the tips and ideas useful? You can like, comment and subscribe to Truly Bridal by Kalyan Jewellers.