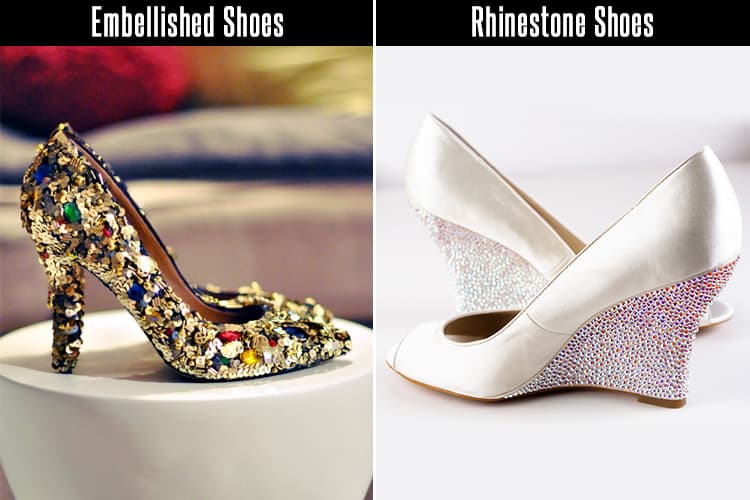 Stand tall. Look high. This is the corporate jargon which we working ladies hear every now and then.
Shoes can be the only saving grace for us ladies. But they have to look as statement pieces. Take, for instance, Katie Holmes. She wore Dolce & Gabbana Fall 2011 jeweled silk embroidery pumps for In Style Magazine Editorial. And that turned out to be shoe-inspiration for a whole generation of glitterati.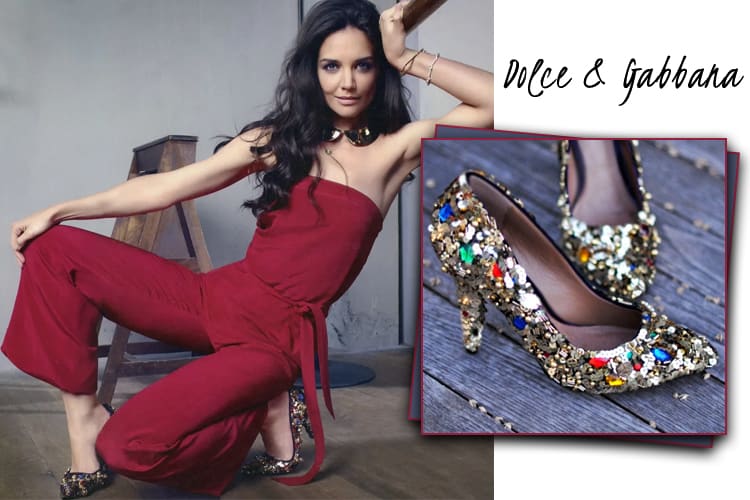 Which is why the emphasis here is on DIY embellished shoes. When it comes to embellishing shoes, use a few creative materials, workmanship and more of dreams, fun, and imagination.
Do you know how to embellish shoes? No science required, honey. Just some needle, thread, scissors, glue, a pair of plain black pumps, sequins, rhinestones, lace, etc. That's all.
DIY embellished Shoes
So let's get started on how to embellish shoes and also how to put rhinestones on shoes.
Materials Needed:
Pumps (either fabric or suede and why because they hold the glue pretty well )
Sequins (in multiple widths)
Loose sequins, leaf sequins, and various beads
Rhinestones (even vintage buttons will do)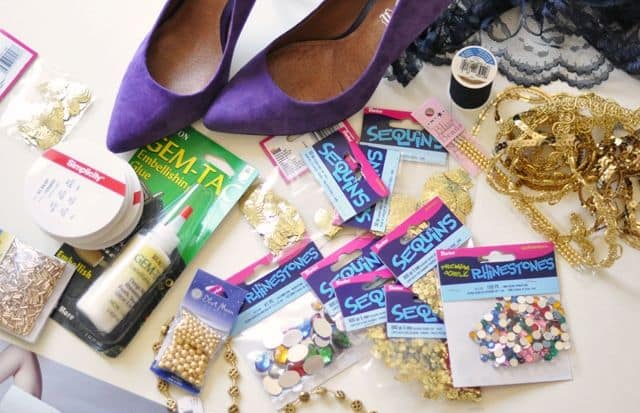 P.S: You can choose to just glue the decorative materials directly onto your shoe
Steps For Embellishing Shoes:
How to DIY embellished shoes made easier for you:
Put the lace on the top of your shoe.
Cut out a pattern in the lace in a V shape. Leave some extra room to spare.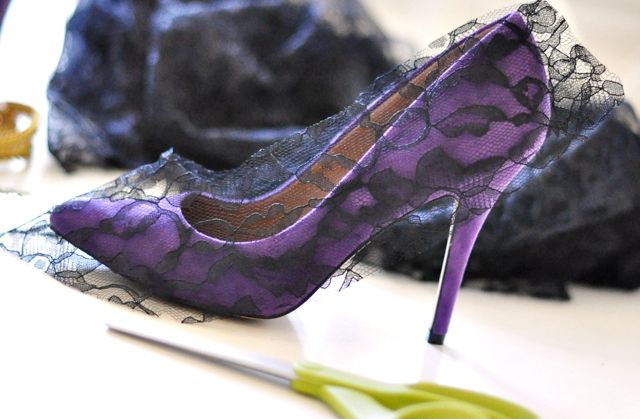 The pattern should look something similar to this. Use a pattern on one side and cut the other one from the lace.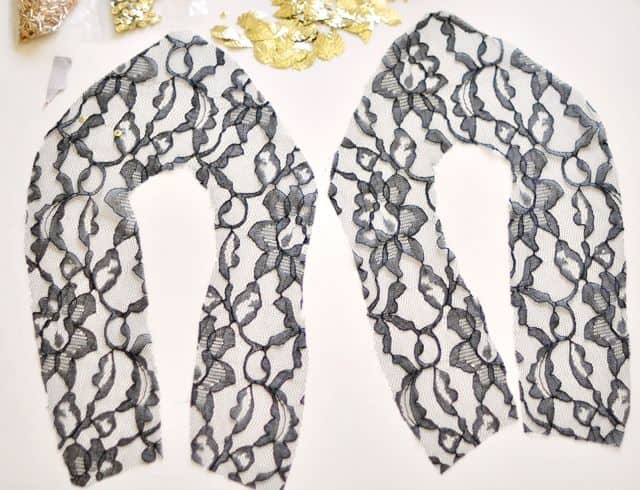 Now lay the lace over the toe of your shoes.
Make sure that the lace is overflowing on all the sides.
Time to use the sequins. Though a single row of sequins can be used, the S row would look equally well.
Start to hand-stitch your sequins in a loose fashion from the toe and then work your way up. In doing so, it would be good to follow the shape of your shoe.
Your first row will look something like this.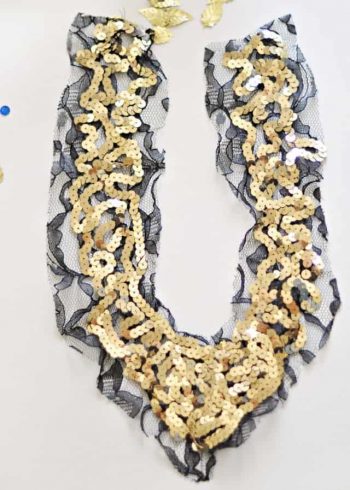 Add enough sequins to create a base.
Keep checking and ensuring that your sequin and beadwork lines up with your shoe.
[sc:mediad]
It is time to fill the spaces between the sequins with your vintage buttons, beads, and loose sequins.
Now carefully glue the rhinestones with gold beads and sequins. Make sure you are hiding the edges.
This is what the design output looks like.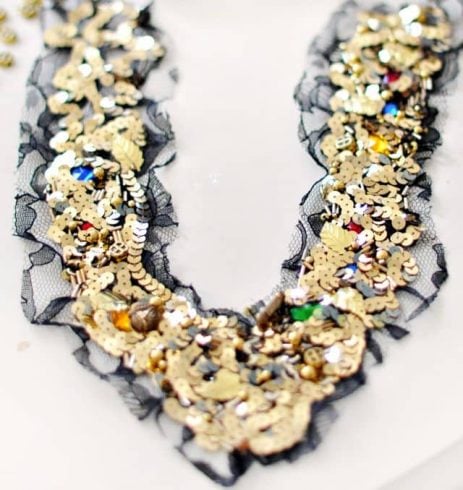 Get your paintbrush and your glue by your side.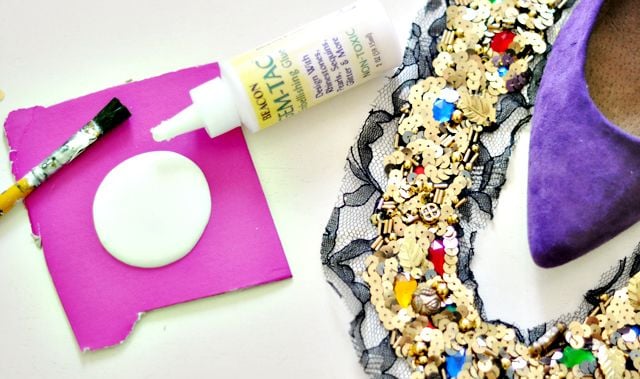 Apply the glue on the toe part of the shoe as also the sides.
Now it's time to apply your sequin/beadwork lace. Stretch it wherever needed to meet the edges.
Apply glue on one side and add some beadwork to your shoe.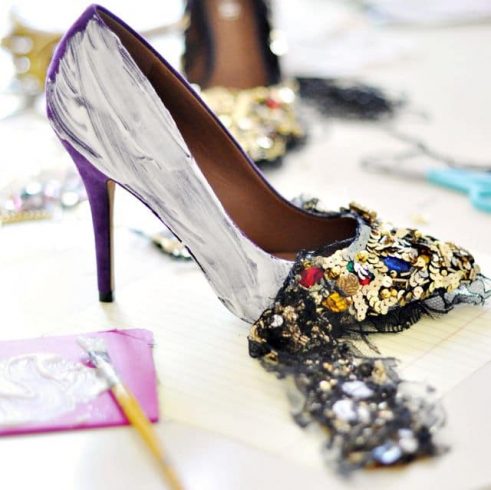 Do this one side at a time.
Stretch your lace to fit your shoe area in the best possible way. It should look like this.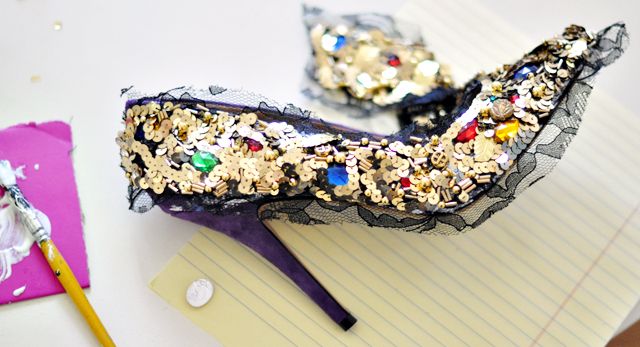 Once your glue dries, the next task is to hand-stitch loose beads and sequins to fill in the spaces. Be a perfectionist! You can glue in more rhinestones at this juncture to fill in areas wherever you find a gap.
Put the sequins on the heel following the above steps.
Glue in sequins to fill the spaces left.
Once the glue dries up, hand-stitch the sequins to the lace and beadwork in order to secure it. After all, do you want the embellishment on your shoes to fall apart while you're wearing them?
Don't forget to secure your stretch sequins by stitching them close to the inner heel.
Keep adding texture by stitching gems and beads onto the heel.
It has to look the same as the rest of the shoe.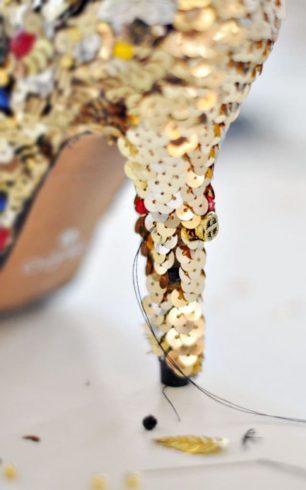 Time to trim the lace.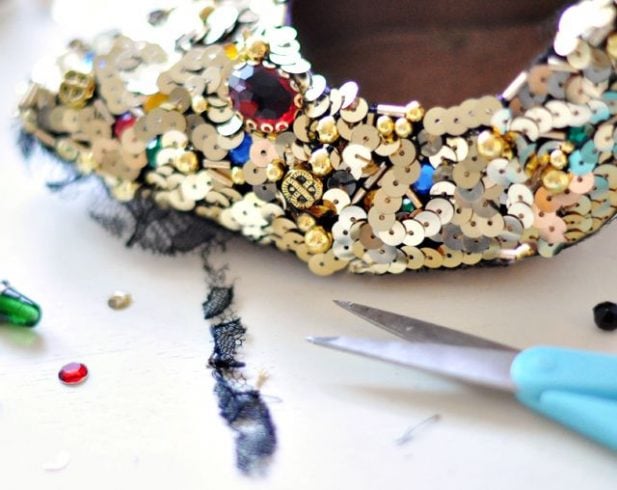 Darken any lace that is peeking out at the top, especially if your shoe is black.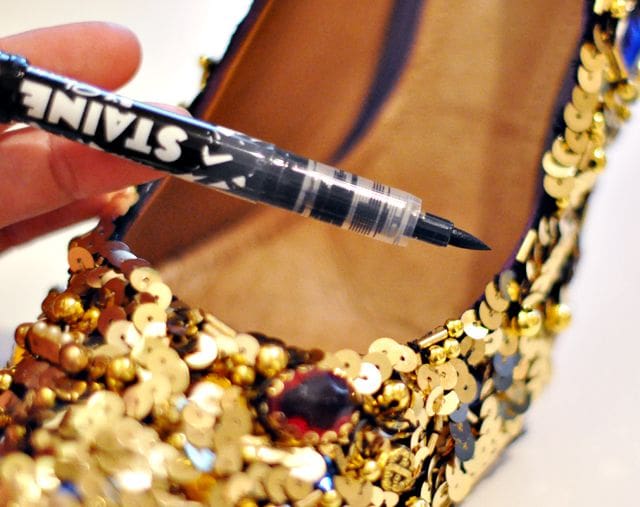 Your pair of embellished shoes is ready.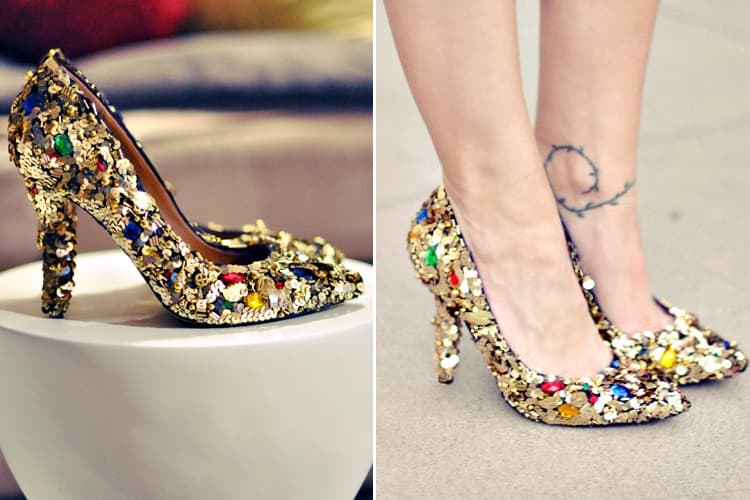 All you need is a matching clutch and cropped jeans to go with it.
Tips For Perfectly Putting Rhinestones On Shoes:
Getting jaw-droppingly gorgeous shoes is easy provided you follow these tips on how to put rhinestones on shoes:
Materials:
Rhinestones/crystals (approx. 15-40 depending on the size of crystals and area to cover)
Adhesive (there is Gem-Tac made for applying rhinestones; Hot Glue which dries up fast and strong and E-6000, an industrial adhesive)
Tray (to hold the crystals)
Step-by-Step Guide:
First of all, clean the surface of the shoe that you plan to spruce up.
Rhinestones can be uniformly placed or arranged randomly on the shoe.
Start at either the edge of the shoe (the top part) or the back of the heel.
Put a thin layer of adhesive to a very, very small area. The glue will set fast.
When the glue gets more viscous, push around the Rhinestones here and there.
Using tweezers you can pick up individual stones and place onto the glue.
Make use of tweezers or a plastic stick to push and press the rhinestone into place.
If you want a tight pattern, use a plastic stick to get the rhinestones close together.
Give a time gap of 24 to 72 hours for it to set.
Clean up any excess glue by using acetone or rubbing alcohol. Use it on few loose and extra rhinestones to make sure no adverse reactions take place.
Your feet are ready to look sparkling.
So all you fashion enthusiasts out there, I hope you enjoyed reading this post on DIY embellished shoes. Have you ever worn embellishments or rhinestones on shoes for your clubbing sessions? Do you like spikes and studs and the overall edgy trend? Share your creative ideas in the comments box below.
Images Source: yesstyle.com