In the world of fashion, the silhouette is referred to a dress lining to accentuate overall shape. They are used for emphasizing or creating a flattering shape. Different silhouettes are used for flattering different body shapes and dress codes for several occasions.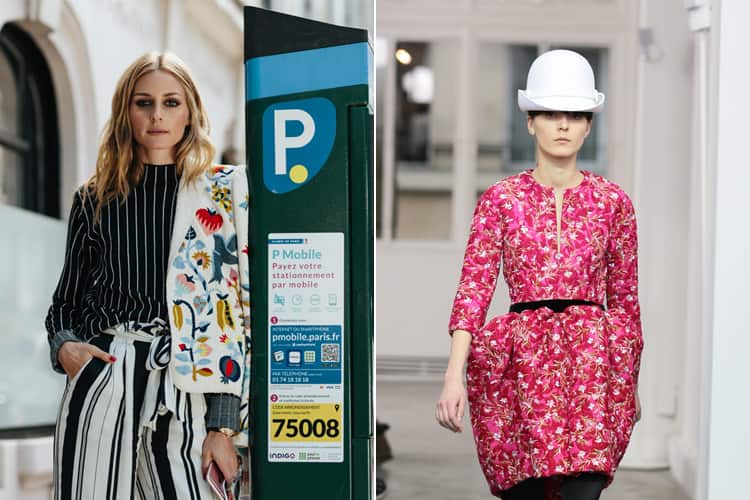 While looking your beauty best is one thing, standing apart in the crowd is another. Silhouettes are every lady's dream come true to get that flawless shape with every outfit.
In this article, we will discuss how you could use the silhouette for various occasions and simply look drop dead gorgeous.
Know The Silhouettes:
The term silhouettes are referred to the outline of an ensemble in fashion. There are three basic silhouettes that form all clothing basis namely the bell with outer form around the waistline, the straight cut hanging from the shoulders, and the busty back design.
The A-line and V-shape are alterations of the straight-cut silhouette.
Different Types of Silhouette:
The different types of the silhouette are as follows:
1. Ball Gown:
Ball gowns are often related with prom or fairy tales and are most suitable for a formal occasion. In terms of design, the silhouette is well-fitted around the chest and flares down the waist. The ball gown design suits all body types but mostly flatters petite body type. The flared bottoms can camouflage big hips for a pear-shaped woman.
2. Empire:
The empire design features a waistline raised beneath the bust line and a skirt that flares from the waist down. This is especially suitable for women with a defined waist but is not suitable for an hourglass-shaped body.
3. A- Line:
The silhouette is suitable for all types of body. In terms of design, it is similar with ball gown with well- fitted bust line and torso. And it has a slight flare towards the bottom.
[sc:mediad]
4. Sheath:
The sheath silhouette is referred to designs that are well-fitted from the bust-line through the bottoms. This is suitable for slim women with no curves.
5. Mermaid:
The mermaid silhouette suits curvy women the most. It accentuates the body with the fitted chest line while the dramatic flares emphasize the torso length.
Learn To Style Your Silhouette:
Are you that girl who reaches out for the basic wear every time you go out, just to avoid putting together an uncomfortable ensemble? Well, it's time you break that norm and bring out about a change in the way you dress up? We bring you few exciting looks you can try this season.
1. Roll The Sleeves For A Weekend look:
For a fun weekend with your friends, wear a breezy summer dress with a voluminous sleeve. Go easy with the accessories as you want one aspect of your outfit to be the focal point.
2. Long Jackets For Music Concerts:
If you are headed to a concert sometime soon, then you should grab one of these long funky jackets. This can be paired with high-waisted bottoms, graphic tops, stack rings, bracelets, and anklets.
3. Hit The Local Cafe In Colorful Patterns:
Dress comfortably in cigarette pants with heavy prints paired with an embroidered jacket. This is a perfect look to wear at the local cafe. You may also add accessories as you please like silver bracelets or earrings with frills.
4. Maxi Dress For A Holiday:
When you are on a holiday, make sure to pack printed maxi dresses. The long flowy silhouette not only keeps you comfortable but allows you to look chic. Wear the dress by the beach or while shopping for the perfect vacation look.
5. Modern Touch To Your Work Wear:
Wearing formal or traditional ensembles for work is a given. But you can most certainly add a touch of contemporary vibe. To strike a balance, select a kurta or salwar kameez featuring a long slit. Then wear it with a pair of straight pencil pants in a similar hue to keep the look work-appropriate.
6. Trapeze Silhouette For An Evening Stroll:
The trapezoid silhouette is similar to an A-line design but has better flares. Wear a short dress with a trapeze design to accentuate your full figure. However, do not wear a full-length dress in the same silhouette as it can overwhelm your body.
7. Play Host In An Egg-shaped Silhouette:
The egg-shaped silhouette comes in a shape that is well-fitted from top to bottom. But it is loose in the middle body part. The bottom half of the dress as shown in the image is a classic example of the egg-shaped silhouette. This is perfect to wear if you are hosting a tea party for colleagues or friends.
Tips:
We've rounded different types of flattering clothes that can make one look leaner. Here are few tips to pull off those silhouettes:
One key silhouette – Do not underestimate the one-key silhouette like a square-cut jacket. When combined with contrasting crisp skinny bottoms, the jacket will feel fresh. Round out your look like mules for a classy effect.
Select the right materials- use the perfect materials like silk and cotton flat against your body. This will prevent adding volume to your body. Materials like boucle, leather, and velvet can bring out a bulky effect.
Pick a wide belt- A belt works perfectly to accentuate your waist and make your outfit more form-fitting. Try to pick a wider belt rather than a thin one.
Disclaimer:
All information in this article is provided for your consideration only and may not be construed as style advice or instruction. No action or inaction should be taken based solely on the contents of this information.
Wear the right kind of silhouettes with these simple yet classic ideas. We hope this covers all queries on wearing the perfect design for different types of occasion. Do write to us with your questions and experiences in the comment box below.