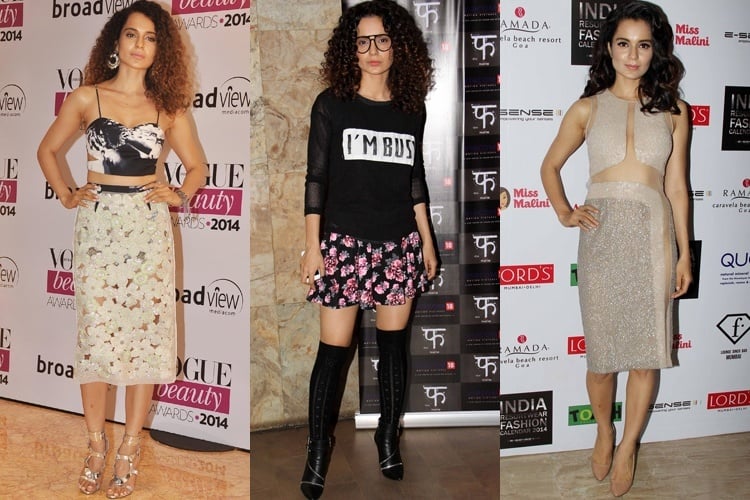 First impressions matter and most men look for women who have the pizzazz, quirky sense of attitude, a great style and of course the playful charms. You too could have it all, and one diva from Bollywood that epitomizes them all would be Kangana Ranaut- the queen of Bollywood.
Kangana Ranaut Style Diaries
Taking a sneak peek into Kangana Ranaut fashion diaries, what we have noticed is that the leading lady dares to be herself and follows no fashion rule as such. The moments taken to compile the Kangana Ranaut fashion diary has taught us that even with wild curls, the lady knows how to turn on the desi swag as much as she could bring back the nostalgic Gatsby look and the Audrey Hepburn saga, in a jiffy.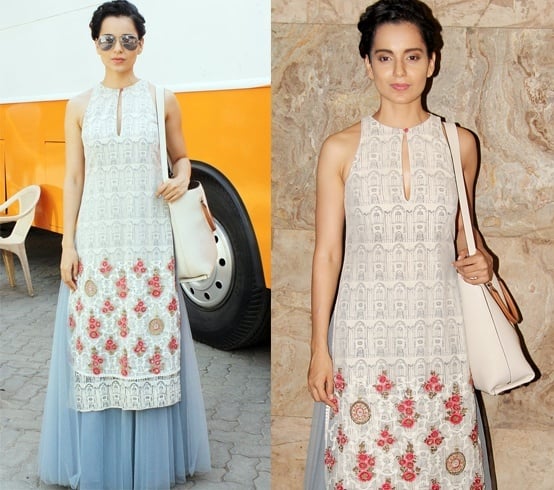 Elegant and gracious, beautiful as ever and with oodles of confidence that too, most pre-a-porter numbers from the diary of Kangana Ranaut fashion teaches us to love our bodies, our curves and personalities sans being carbon copies!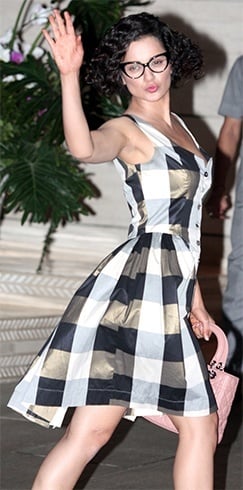 We did just mention about her vintage glam- Audrey Hepburn and the Great Gatsby nostalgia, didn't we. With that being said and talking about Kangana Ranaut style, our diva strikes a pose in black with pearls- a sensual playful black satin frock with nude heels and triple beaded pearl neckpiece. Notice the hairdo- quite vintage!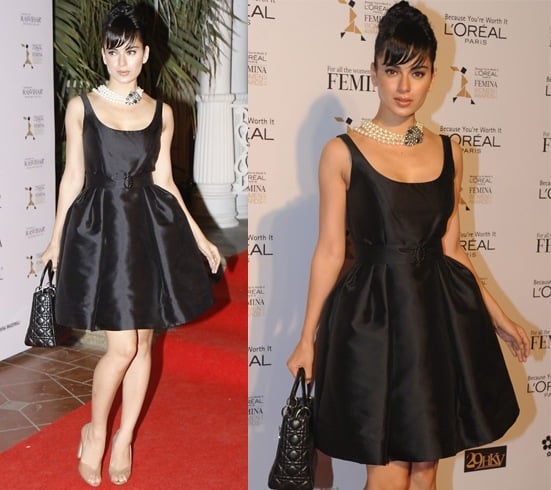 Simple, elegant and for the lass that has to go on a date with a playful touch after work- tie your hair up and leave it messy, and complete the look with heels for the feet, a mini check shirt with a V neckline, and a black midi skirt!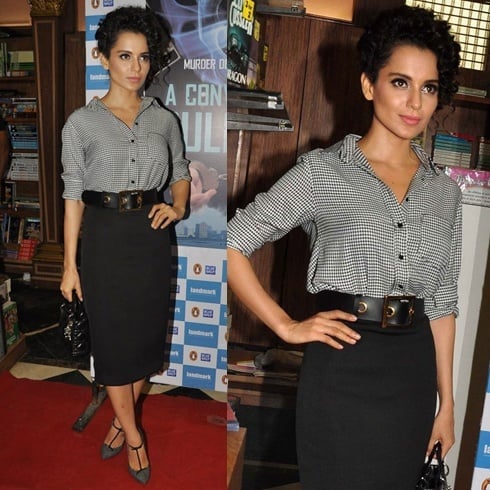 Innocence defined, and should you be heading to a girls night out instead of a night out with him- listen up all you single women out there, this is what you can be painting the town red with. A black mini skirt and a white shirt with a mini bow tie to the neck, heels for the feet or rock it with boots- your choice, but make a statement this evening!
[Also Read: Kangana Ranaut Looks Best In High End Couture Outfits]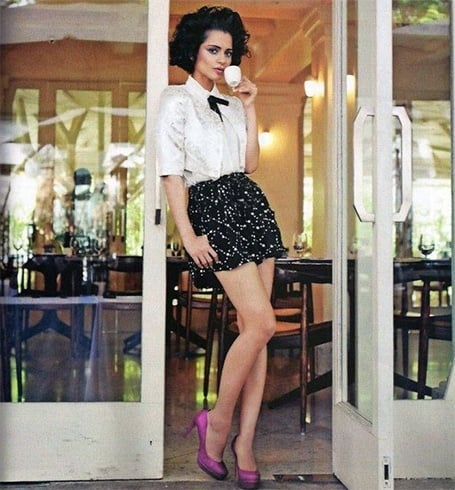 Most of us are a trendy lot and we wouldn't mind a pop of color on a color blocked bandaged dress, now would we? Wear this at the dance parties you've been invited too- complete the look with minimal makeup, loose flowing hair and pencil heels or pumps- you sure would gather accolades and compliments.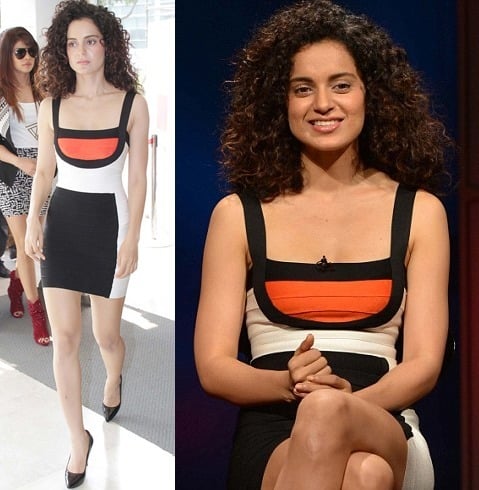 Cropped tops and an embellished skirt for the season of love, epitomizing spring and bringing in plenty of radiance is the way you would flaunt your chirpy self- add pizzazz to the statement ensemble with chunky heels or silver peep toes!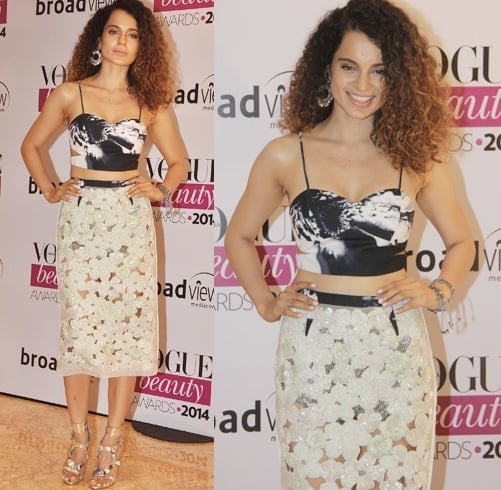 Once again, you can create history by dressing vintage. This time in a feminine touch all over- baby pink frock with a vintage hairdo, cat eyes and slingbacks for the feet. Don't forget to carry a clutch or a tote bag along.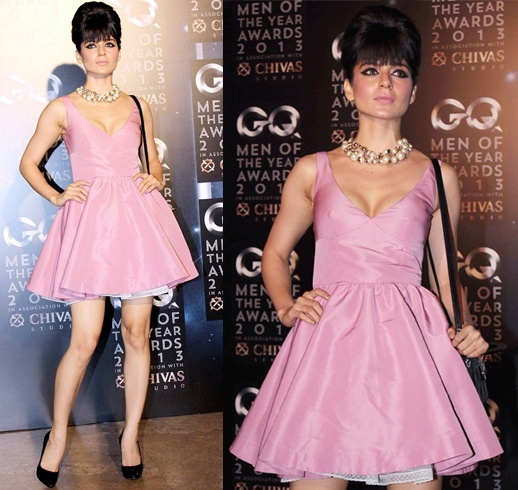 [sc:mediad]
Single or hitched, no worries. Tell the world you have to time for their expectations to be met, when you are busy meeting yours. Printed sweatshirts with a flair floral skirt and knee-length boots for the feet- a nerdy look is the sexiest look you could flaunt at the events.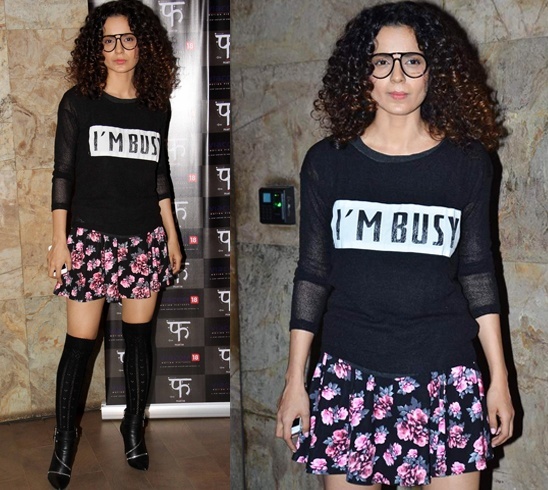 Ever thought of going the neutral way this Valentines Day, while PYTs across the nation busily deck up in shades of red, pink and yellows or blues? The time is now to emulate one of the chicest Kangana Ranaut style statement- neutral cutout long dress in chunky tones, nude heels and no accessories- rebel heart the diva is!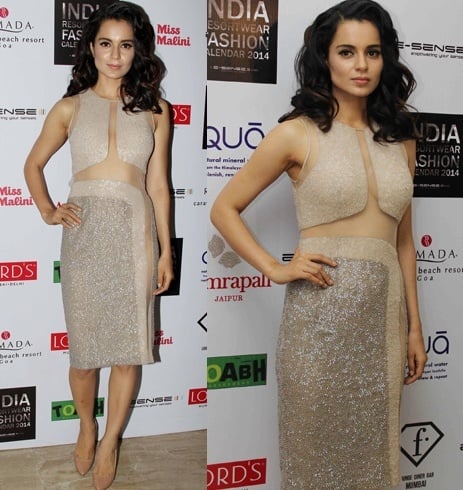 All striped and ready to party, perfect for the lass who loves her monochromatic looks flaunted! Make heads turn with the best of fashion statements such as these. Cropped striped tops in full sleeves and a midi skirt in stripes too! Add more illusion to your height!
[Also Read: Kangana Ranaut's Love For International Brands]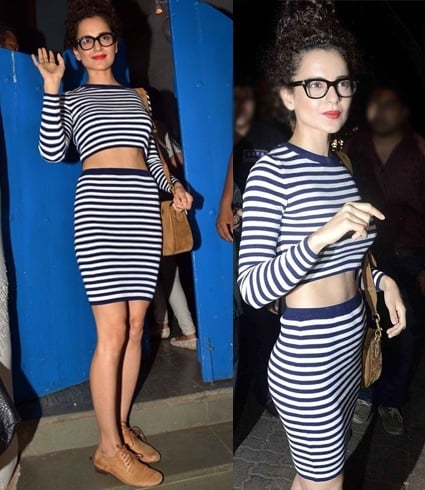 We hope you loved the ideas from the fashion icon, Kangana Ranaut to follow, and there are many more playful quirky Kangana Ranaut outfits to choose from. Check her social media pages for inspiration!
Images Source: pinterest.com