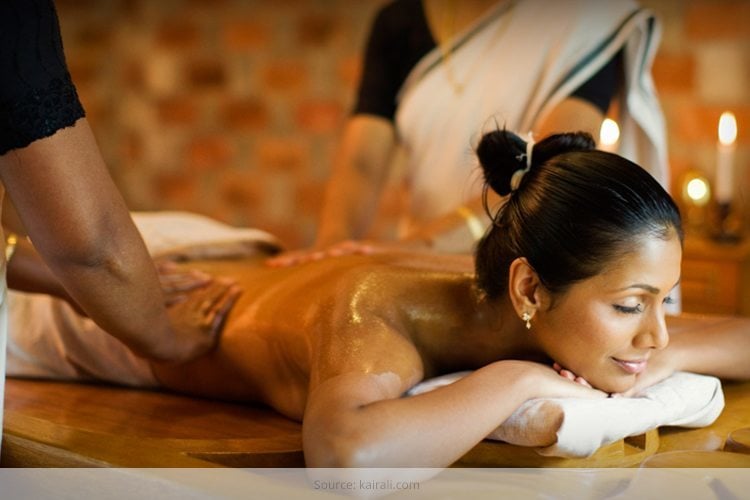 Who doesn't want to b treated to luxury and pampered by many expert hands, however, you should first know which types of health and wellness treatments would be best suited for you. There are types of health and wellness treatments available in every city of our nation and across the world to choose from- holiday, medical, ayurveda, Turkish etc, and the very traditional keralian spas too- so let's dig into the scoop and unveil more about the types of health and wellness treatments, shall we?
[Also Read: Best Spa Therapies That Soothe Every Nerve]
What Is Spa Treatment And Types Of Spa Treatments
Spas are beauty and wellness holidays well-deserved. They allow you to spiritually connect with yourself, get rid of emotional and mental baggage, de-stress the distress and to help detox the body and the mind, and the soul too. This means, a spa would have you completely refreshed and rejuvenated in no time, and the variations of spas available should be looked into which decides which spa is best for you.
Traditional Spa
Traditional spas are best to have therapies that cater to wellness and beauty, health and relaxation needs. This makes for a spa experience that you wouldn't forget at all. From steam baths to Jacuzzis, hydrotherapy sessions to swimming and also fitness centers too, there are traditional spas booming across the country like never before.
Ayurvedic Spa
The ancient art and science of healing the body through ayurveda is known world wide. This is why the ancient healing concept using ayurvedic spas in this day and age is being spoken a lot and by many. Ayurvedic spas are for those who would want to have the right alignment and balance between the mind, the body and the soul, and herbal preparations are used to detox the body, to bring back purity and to help with health needs too- yoga included.
Hammam Spa
While the romans were busy invading Turkish waters in the mid-century, the soldiers needed respite when the war was ceased. This is what let to the upcoming hammam spas, which is a famous way across the globe from the land of turks to enhance and enliven every cell in the body. With essential oils used that helps clean the pores and release stress built within the system, hammam spas relax the muscles and the joints, and brings a steam bath experience much deserved by the body.
[Also Read: Head to Toe Spa Masks You can Prepare at Home]
Destination Spa
Why vacation just like that, when you can have a destination beauty vacation or spa that can help you find the best healing concepts for beauty and health? The destination spa comes with treatments and fitness activities, exercises quite holistic and healthy cuisines to indulge in. it is sort of a well-being types of spa treatments, much needed.
Medical Spa
Medi spas or medical spas are those that offer medicated services and traditional spas services combined. The environment in such spas are of aesthetic and wellness, and thus have gained immense popularity across the world over the years, especially in India. A health consultation is a must under the guidance of a doctor first, in house! And then there are other professionals from the beauty and medical scene that come by- aestheticians, osteopaths and physiotherapists included.
[sc:mediad]
Relaxation Spa
As the name suggests, a relaxation spa is one that is within a resort and on the outskirts of the city to keep you safe from the maddening crowds and noise around. You get the best pampering treatment and beauty needs at such spas, and with first class trained and certified professionals helping you round the clock too. From customized spas to health and beauty needs, a relaxation spa takes you into another world altogether.
Now that you know about the wellness treatments and spas available around the nation, check with the best treatments wellness centres for more help and information. Book into one only after you do a little homework to know of what credentials they hold in the market, and not just because a package looks affordable and enticing enough!