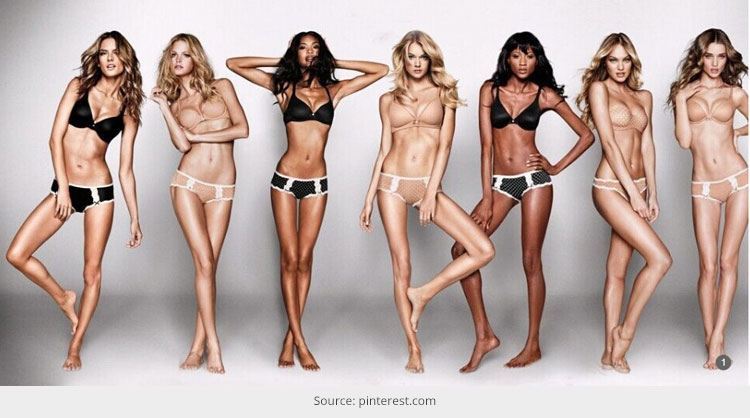 "You should spend your money on some nice lingerie. Big wool cotton pants, that just doesn't work. You have to feel sexy." – Heidi Klum
Is Victoria's Secret slowly taking control over the Bollywood Fashion industry? Probably, the answer is yes.
With so many audacious movies like Jism 2, getting released these days, where actresses are made to don risqué and steamy outfits so as to woo the audience; Bollywood has now become a ticket to the Indian fashion market for international lingerie brands like Victoria's Secret.
Did you know?
Pooja Bhatt is all set to put the Victoria's Secret lingerie worn by Sunny Leone in Jism 2 in auction
This news has gone viral even more than the news which had taken the entire nation in brio about Sunny's bikini looks in the movie.
The inner wear has now become the latest trend to be worn as outwear by the A-list and filmmakers are finding it as a proven modus operandi for the publicity of their movies.
While Malaika was seen wearing a Victoria's Secret American flag tank for the premier of her movie, Dabang; Sunny Leone in Jism 2 raised the bar by giving her audience a mouthful of her sizzling avatar in sexy lingerie from the same brand and not to mention a translucent bedsheet for her first look.
[sc:mediad]
Bikinis, lingerie and inner wear are not new in the Bollywood dictionary. You have seen the yesteryear sizzling Zinnat Aman in bikini in several movies like Qurbani and Heera Panna and Sharmila Tagore in Evening in Paris.
Even the Showman of Bollywood, Raj Kapoor had always tried to showcase his muse in provocative avatars, just to give what the reclusive Indian audience had always craved for. It won't be wrong to tag him as the trend setter for this kind of revolutionary trend in Indian Cinema.
However, in those days the focus was only made on the outfits and how the heroines looked rather than the brands they had put on. Even acclaimed film magazines like Filmfare didn't feel it appealing to concentrate on the brands, rather they focused on the gusto part, for say, Sharmila daring to shed off her typical Indian look and adorning a bikini for her movie and so on.
There has been a huge change in the taste and standard if we compare the Bollywood of 60's and that of today's.
Since India has now become an integral part in fashion world, the international brands have now their eyes set on Bollywood, as they find it the best platform to publicize their brand value in Indian market.
This is the reason, the lingerie worn by leading actresses in their movies are no more the best kept secret. It's now a fashion and commercial gimmick to flaunt the brand they put on. While Indian audience gets morsel of such sensuous regalia, brands like Victoria's Secret savor the success through the backwash of nostalgia.