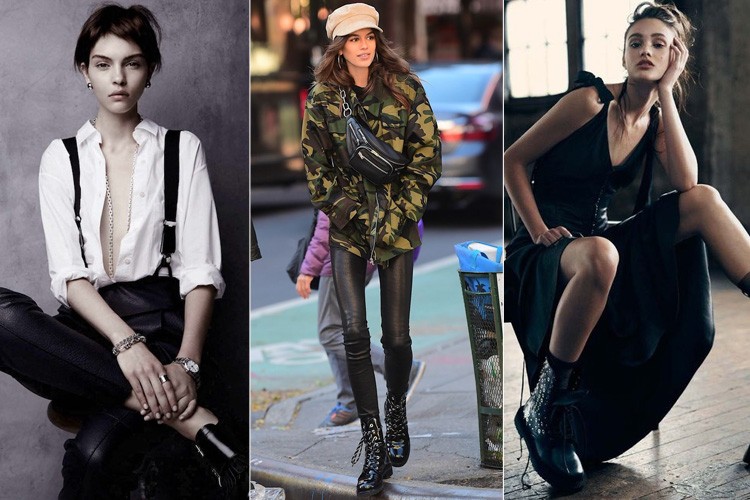 "Fashion is like eating. You shouldn't stick with the same menu"– Kenzo Takada.
While scrolling through images of the world's best dressed women, we certainly pass through the lane of fashion inspiration. Most often, style is as much about intellectualization as aesthetic appeal. You may have your share of embarrassing fashion hiccups. But we've rounded 5 ways to stay high on fashion so that you'll never step out feeling unsure about your look.
Ahead, you'll find awesome fashion notes and tips that have withstood the test of time. Now, it's your turn to tune in and make heads turn wherever you go.
1. Get over your fear for Colors
Are you someone who cannot get over wearing black? Though it's tempting to pick an all-black ensemble, you should also learn to embrace bright colors. Each of the bright colors can be as versatile as playing with a neutral canvas and can look amazing when paired with other bold colors as well. Need a visual test? Then try out these tips to stop playing it safe with colors:
Combine neutrals with something bolder like sunny yellow or lemonade. For something fresher, pick two colors that belong to each other. Think coral and orange. If you are not sure where to start off with, then take notice of what colors you love.
Blue is another hot favorite for 2018. And incorporating it into your existing wardrobe may get a lot easier. For example, you can easily temper a vivid blue top or dress with a muted blue blazer. Use simple accessories to finish. You can also wear another base color with blue like bold red. Think in terms of a blue maxi dress with a bold red boots.
Yellow is the new black-well, that might not appeal to all but there is no denying that it's all over street style trends. Unknown to you, yellow can be thrown as a neutral. For example, a solid yellow ensemble can blend just as well with a green or a rainbow colored accessory.
Red isn't reserved for exclusive occasions alone. You can easily pair your tomato red top with your distressed denims. You'll make this pair-up a favorite in no time. If you are feeling bold enough, you can also go for head-to-toe red.
You can also switch to other colors like royal purple. There is something about this hue that may make you fall in love with your shape.
2. Mixing Prints
There are a lot of guidelines out there on how to be fashionable while mixing prints. But they're usually old fashioned and more focused on what doesn't work. For example, plaids and stripes are a classic example of not blending with each other. But prints can be mixed with anything. You can combine colors, patterns, and scale in a way that needs practice. But there are a few basic tips of getting it right. You can team two prints that come with the same colors. Here are few more examples:
Stripes, including black and white stripes go with anything. They are simple and easy to wear. Take for instance, graphic prints that look great with each other and other complex prints like floral or animal prints.
If the colors look great together, the prints may look great together, too. If you're not sure about the colors you select, then you can first try out with general color-matching tricks. But having said that, it's really a matter of personal preference. In any case, you'll never go wrong with black and white. These two basic colors go with everything.
You can easily slip on a printed-over-printed top. But if you feel your look is getting busy, distribute your prints evenly by pairing one printed top and one on the bottom.
If print-on-print works for you, then you don't need any advices. You can just layer some solid colored ensembles and accessories to complete your look.
3. Add an Element of Surprise
While it's easy to get obsessed over the latest trends, personal style isn't something that can be bought. The reason why a fashion look becomes all-the-rage is because the whole look is put together. At the end of the day, it's about how you style an ensemble- and styling, is free. With that in mind, we have zeroed in few contrasting ways to wear your clothes.
[sc:mediad]
Make small tweaks with your jacket or cuff your jeans for creating a major impact on how your ensemble looks.
Throw a motorcycle jacket over a formal gown or dress.
Pair up an oversized choker with an undone white T and bright shoes.
Roll up your long sleeves to inject a cool factor.
Roll up the hemlines of your denims to expose the best part of your outfit- the shoes! Roll them under the hem to give a little undone result.
Draping jacket over your shoulders is a trend anyway, so swipe one right on.
Pair sneakers over suits or dress for a casual yet dressed-up look.
The simplest solution you probably use for defining your waistcoat can be a belt. Another option can be knotting your shirt right at the center. Tucking in your shirt can add a playful touch.
Turn your dress into a skirt. Add a button-down or a top over the top half. Tie it at the waist to create an illusion of separate bottoms.
Pair sweater and skirt together. Tuck in your sweater half-way for a slouchy-yet-polished look.
Belt your outerwear. This can ensure your coat stays in place all day and becomes a part of your ensemble.
4. Team your Tights with Loose
Only quite a few of us can pull off head-to-toe baggy or even tights for that matter. There are certain things to keep in mind when wearing tights and baggy clothing together to avoid unstylish moments and bring out your best fashion curve.
Instead of pulling off tights to wear all through winter, opt for a longer midi dress. Select one that hits below the knee.
Add a chic overcoat over your tights. You can opt for patterned tights or fishnets for a finished look.
Sweater dresses and patterned dresses with asymmetrical hems are good options to add spark.
5. Layering Accessories
There are few styling tips that trends set and won't just pass, regardless of the seasons that pass by. Few pocket tricks do not hit mainstream- think: socks with sandals, layering necklaces, and oversized silhouettes. Despite the fact that layering is far from a novel concept, there's always the fear of ending up as a disaster. Inspired by several fashion stylists, we've put together a step-by-step guide on wearing multiple accessories at once, ranging from beginner level to a professional fashion girl.
The simplest place to start is with the jewellery you already have even if you have minimal stock. If you're not into mixing accessories, a simple trick here is to do layering, beginning with your shortest accessory like a necklace to the longest neckpiece. Do not shy away from them. They're your friends!
Neckpieces like chokers can be layered too, especially when their designs are the same. Stack one right on top of the other. Waterfall down with few more delicate charms to balance out your tops.
Mix metals, weights, and textures of accessories. You can pair both gold and silver together. Mix between thinner and thicker chains. Do not be afraid to complete the neckpieces with bold earrings that tie the whole look together.
Mix different colors, shapes, and styles.
These are 5 ways to stay high on fashion. Take a note from all these tips and show off what you've got-while you've still got it.