You had always loved that old Zardosi saree ono your mom. When she wore it, she looked royal and regal and you had always thought you would ask her for it. But when twenty years later, it was rightfully yours, the frayed edges told a different story. It wasn't something you loved anymore and you keep wondering how to make use of old sarees-especially the ones you had always loved as a child.
[Also Read: 20 Lehenga Sarees With Blouse Designs]
10 Different Ways to Use your Mom's Old Saree
Every Indian woman has a special connection with her sarees or her mom's sarees. But like any other piece of textile, the sarees too have a life and over time they lose their freshness to the vagaries of time. Thanks to Google though, we now have hundreds of ways to reuse old sarees and trust us, your mother will thank your for not throwing away her favourite wedding saree because it's old and holey now.
1. Change The Borders
You can completely transform old sarees to new designs by simply changing their borders. Your local tailor will know tons of places from where you can get some amazing saree borders including kundans and zardosis. Chanderi or Kota Silk borders are pretty popular too and instead of throwing away the old saree, replace it with a contrasting border and give your mom's saree a renewed look. Sometimes changing the border can impart a totally new look to the saree.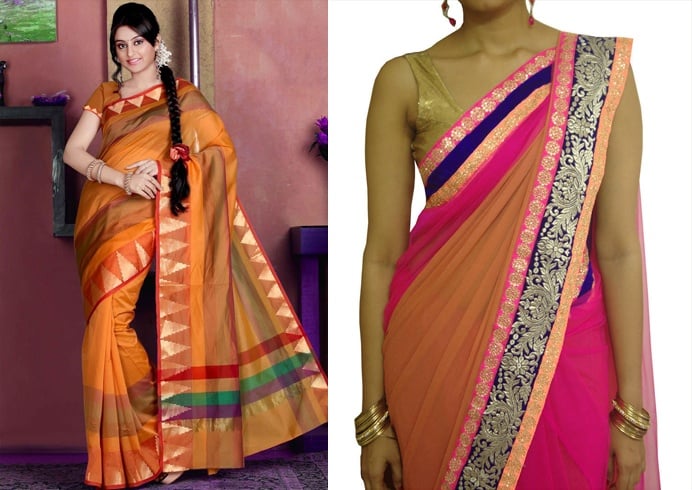 2. Turn Them Into Saree Dresses
If most part of your saree is not in a great shape, but you do have some spare cloth in it, then instead of wasting it, you can turn it into a dress. Saree dresses are not only popular but also very trendy. A perfect fusion style, a saree dress can be worn at any occasion with the least amount of work! You can fashion it into a short dress, a skater dress or even a gown!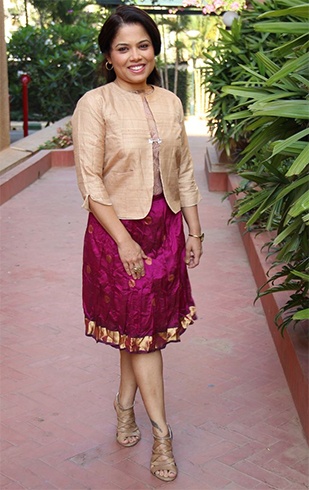 Here is a colourful choice of designs for your old sarees: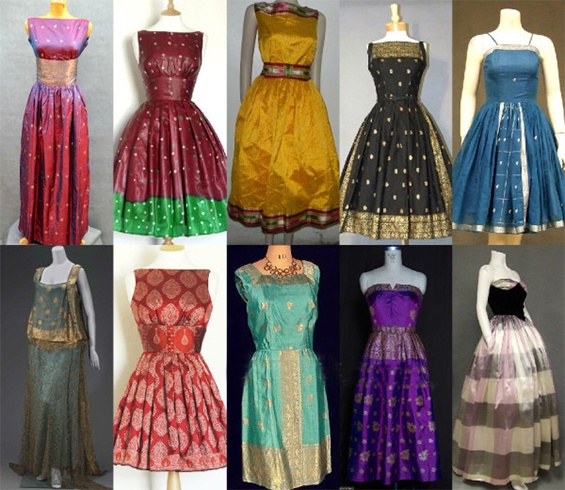 3. Turn Them Into Kurtis
If Western wear is not your choice, then turning them into Kurtis is your next popular option. Add some fabric from here and there and make the magic happen-not only are they easy to wear, but they will also be great for that kanjeevaram.
4. Transform Them Into Skirts
You don't need to go to Fab India to satisfy your cravings for ethnic skirts. Just use your mom's old sarees to give your ethnic skirts a regal look. Silk skirts look especially gorgeous. Team them up with silk blouses and sashay at weddings and parties.
[sc:mediad]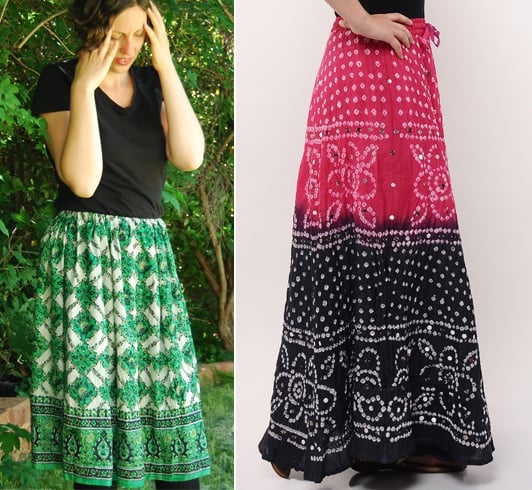 5. Scarves From Old Sarees
This is only if you are very short on material and you still want to salvage some part of that beautiful chanderi. Use it to make scarves of different colours. Add a bandana or a scarf or a stole for a pop-up Indian look.
[Also Read: Different Types Of Sarees And Names Untouched By Fashion Fads]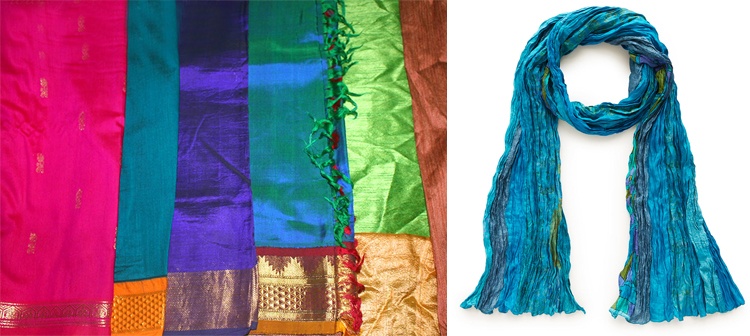 Now let's look at some household items that you can salvage or create from old sarees
6. Patchwork Cushions
Patchwork fashion is already getting rave reviews from designers and it's the opportune moment to add some wonderful patchwork cushions to your home too. Just add different bits and parts of a saree to the cushion and you are done!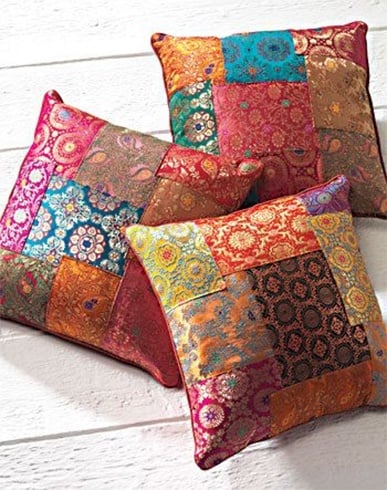 7. Turn them Into Table Mats
Easier said than done- Just cut off pieces from old sarees and use them as placemats and table mats. Add a sophisticated look by sewing some borders. This will also keep the edges from fraying further.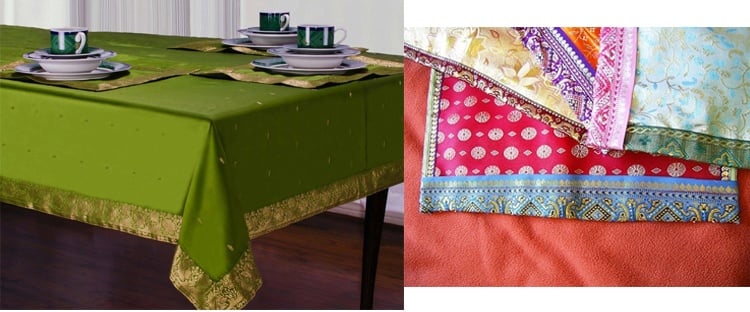 8. Curtains With A Flair
For a more festive look in your house and for a dash of colour, convert those sarees to beautiful curtains.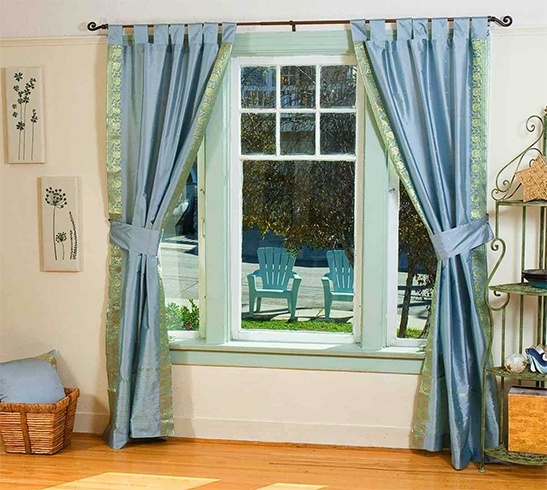 9. Bags And Potlis
You will get brownie points for carrying a matching potli with your saree. Fashion out a potli and add some decorative strings for a glam look.
10. Convert Them Into Jacket Blouses
Nehru jackets can be stitched using the saree as a background and you can wear them just like blouse with your lehenga. Trust us, you will make quite a statement!
There you go- some amazing ways to make use of your mom's old sarees. Next time you need to throw off a torn saree, make sure you try and make these things!
Images Source: pinterest.com, southindiafashion.com