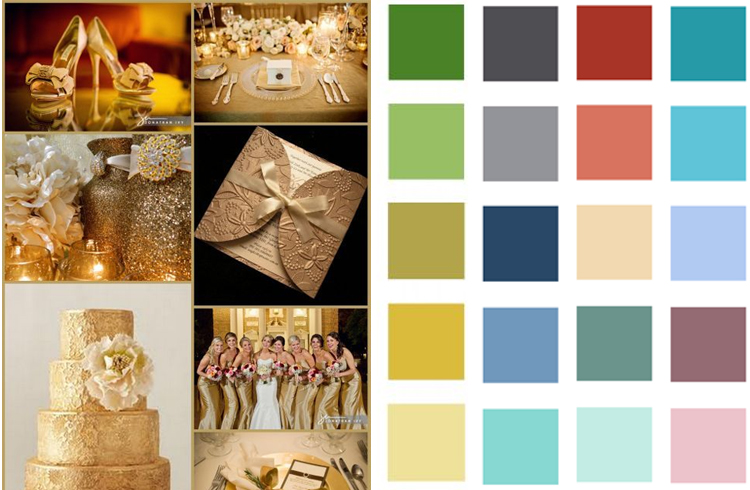 Do you have a wedding this summer and are nervous about what to wear? And in which color? The trend today is to lose the typical wedding colors and embrace new ones. For summer weddings, the brightest and boldest color palettes rule the roost. Choosing the right summer wedding colors is important not only for the overall style and theme, but also to help you reflect your true personality! To help you get organized and take care of your biggest dilemma, we present below some of the hottest wedding colors for summer that's eclectic and truly inspirational! Stay hooked!
Boho Blues
One of the trendiest choices for 2017 wedding colors is deep bohemian blue hues, which in combination with neutral rustic tones look extremely suave. Pair off bold blues with the playful boho inspired patterns to send out an offbeat luxurious vibe!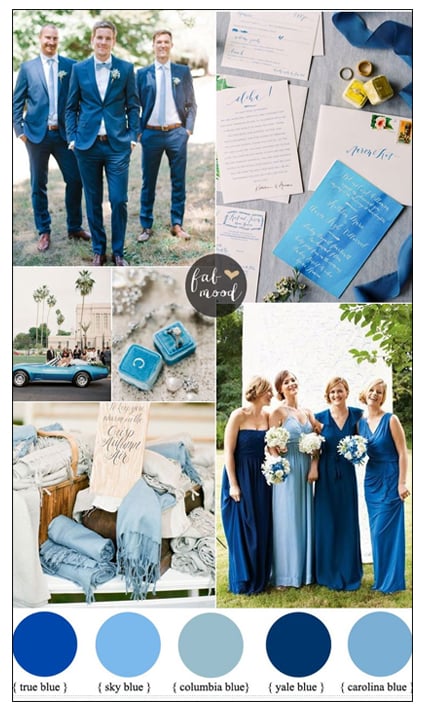 Serene Green
Be inspired by spring and choose wonderful greens for a natural and vibrant color palette! Whether you choose seaside summer settings or a bright and natural vibe, green forms one of the favorite wedding color ideas! It is natural and sophisticated. Green being the Pantone's color of the year 2017, it is the toast of the year!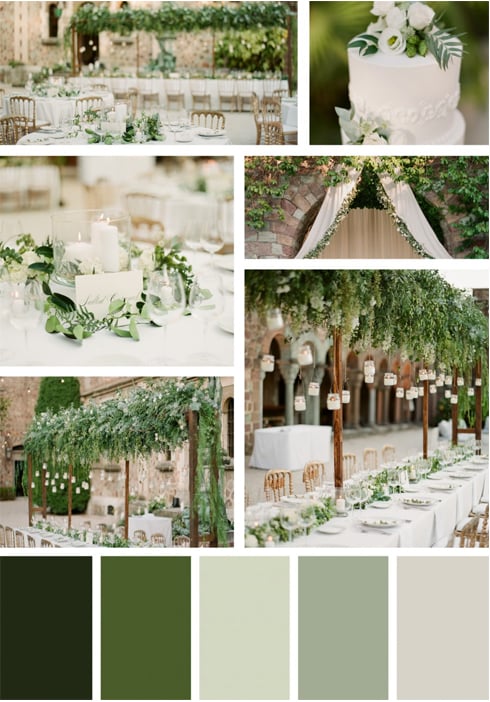 Metallic Bronze
Like your makeup in metallics, this shade is ruling the wedding scene too. While it works well as an accent color, in 2017, copper and bronze take a step ahead of the traditional silver and gold.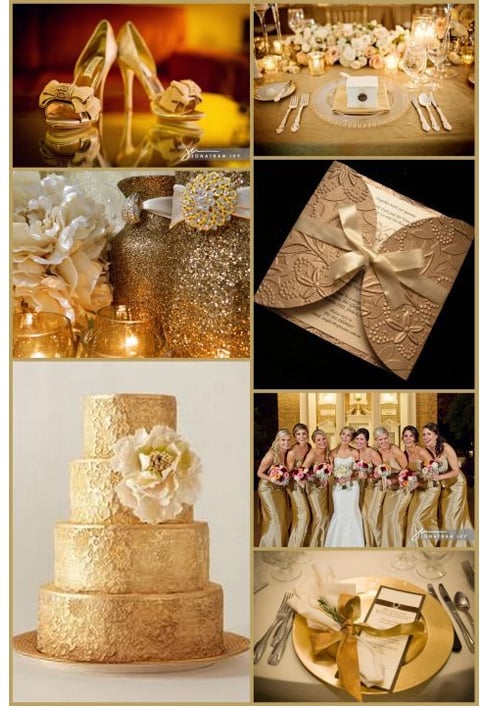 Geodes
This color palette looks regal for your summer wedding colors 2017. The strong purple tones of mauve can take the center stage and rich gray can be the perfect accent to it. The color combo looks absolutely romantic and mesmerizing during night. The bright earthy tones inspired from the precious stones are inspiring many wedding themes and colors. Whether you are floored by its mint green hue or shades of purple, they look stunning.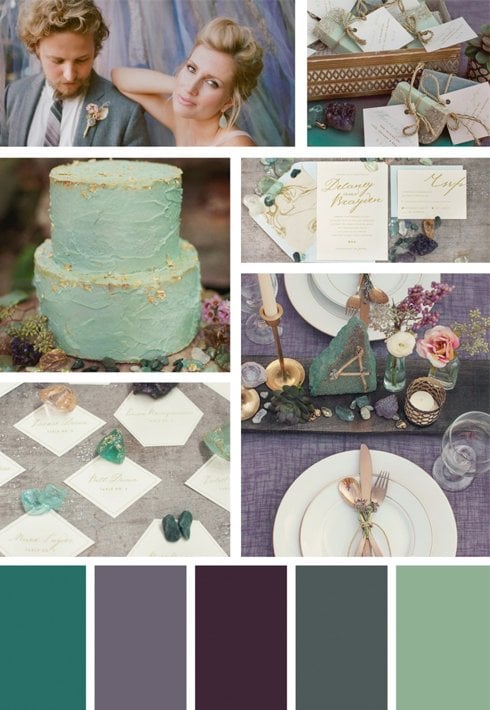 Georgia Peach
Can you think of a better color than warm southern peach hues for a shiny and bright summer wedding? These luscious summer wedding colors are perfect for bright florals and décor! Moreover, they complement the blushing bride beautifully.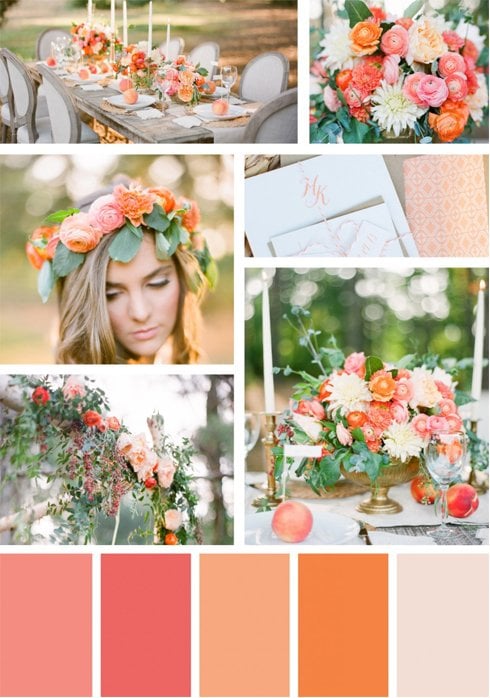 Soft Neutrals
If your taste runs for the soft and fashionable summer wedding themes, then soft neutrals are your ultimate choice! This color palette looks classic and sophisticated when paired with bold colors.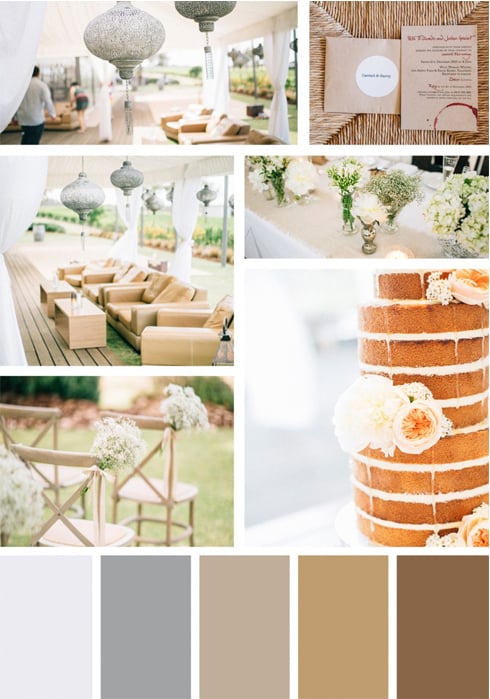 All White
The classic white is never out of fashion! The beautiful thing about this hue is that it always looks chic! It's definitely an eternal classic that can never go wrong!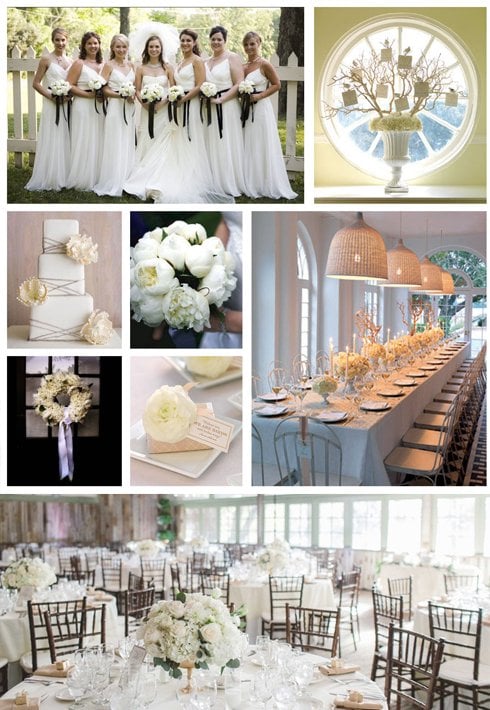 Dusted Lavender
Taking inspiration from the 2016 Pantone color of the year, the dusted lavender and blue trend will continue in 2017 as well. It's the perfect tone to take a departure from the traditional white and stand apart from the pack! Combined with soft gray tones, it has all the hues for an edgy modern wedding!
Best Color Combinations For Wedding
Monochromatic wedding theme does have its appeal but contrasting them with a combination of shades works spectacularly! They lend an elegant and sophisticated mix of warmth and delicateness. Here are some of the best combinations to put the entire wedding act together!
Coral and Teal
Whimsical and free-spirited, this combination is mesmerizing. Use peach to add that extra dash of romanticism. Combine it with crisp white or beige and you have a look that is enchanting. Pops of purple flowers like Peruvian lilies, hydrangeas, orchids, anemones etc. also add a sophisticated flair!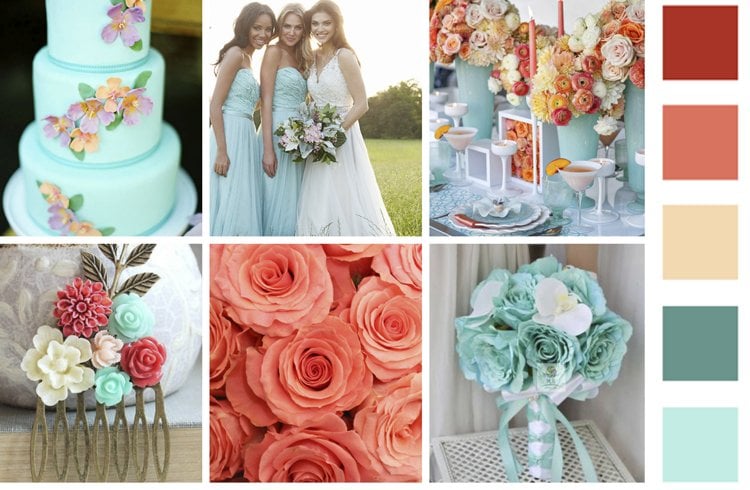 Green and Peach
This combination packs a sophisticated punch especially after the winter blues! The combination of deep forest green and sweet peach looks dapper and crisp! It can be easily incorporated too.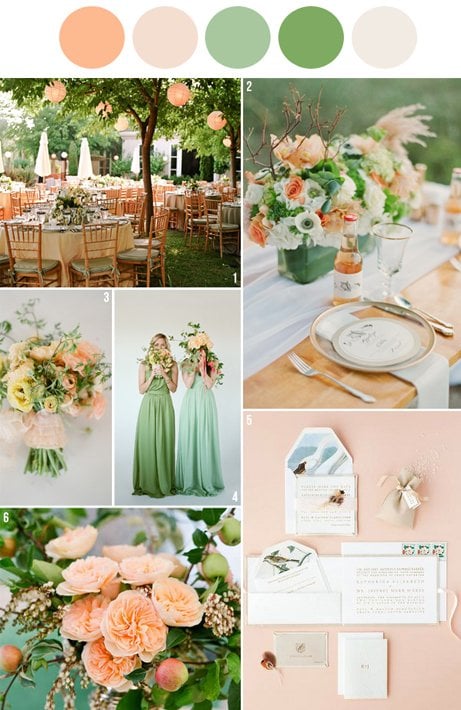 Gray and Teal
Add elements of both grace and fun to your summer wedding with this unique combination of gray and teal! Since these colors complement and blend well with any surrounding natural hue, they create a very peaceful ambiance which uplifts the wedding mood! Using gray curtains with teal accents as a background for your wedding photos gives a surreal effect to create some unforgettable memories.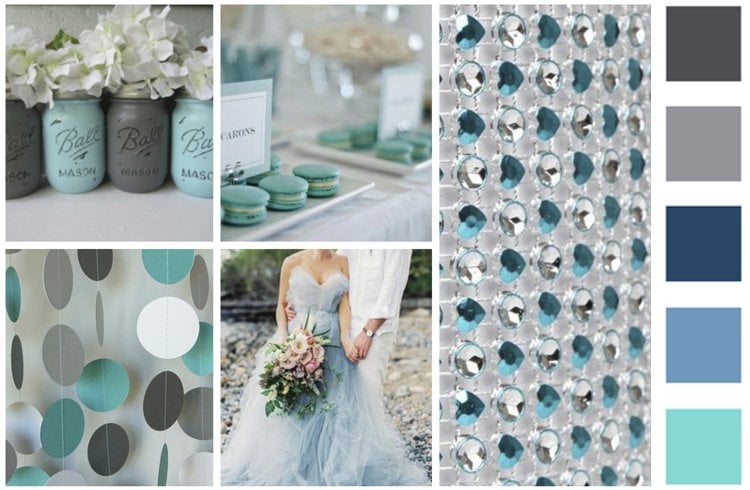 Yellow and Green
Yellow and green hues are the perfect the summer! You can never go wrong with this combo, no matter how and where you use it.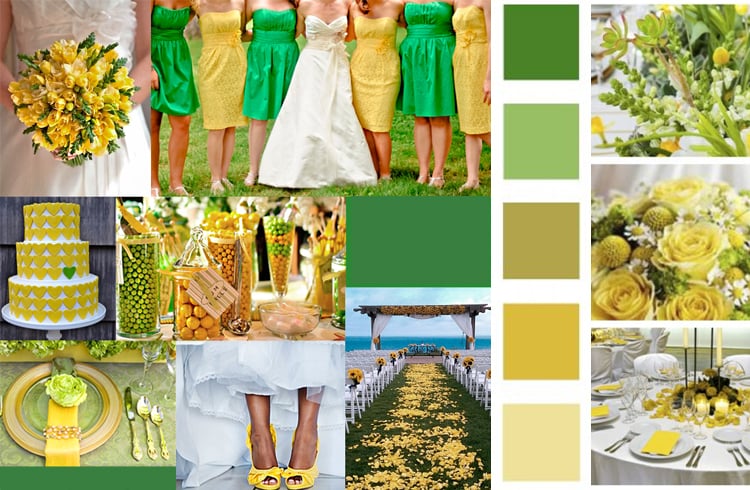 Tangerine, Yellow, and Orange
Want to be more dramatic and bright? Opt for this absolutely infectious modern summer wedding theme. Accentuate these colors against a white backdrop, as this bold color palette suits a modern wedding fiesta that is eclectic and super chic!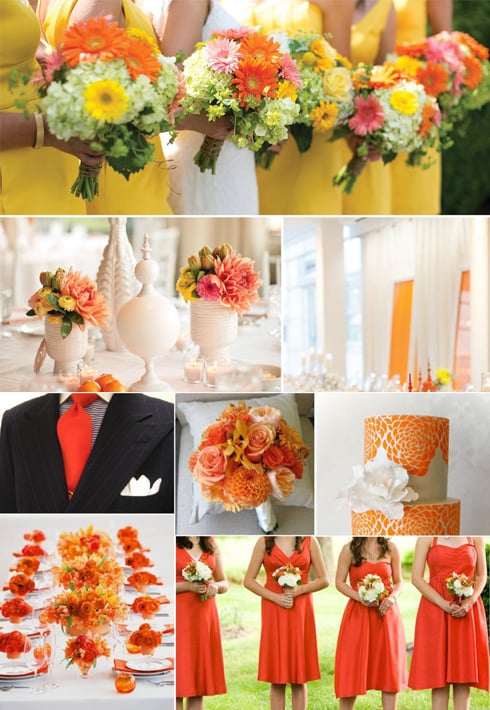 Aqua, Cherry Red and Khaki
This color palette is a perfect choice for all those who want a retro-inspired wedding theme! Its works best when mixed as a cheeky signage or incorporated as stripes or chevrons. Using it in the centerpieces in antique jars highlights the theme beautifully!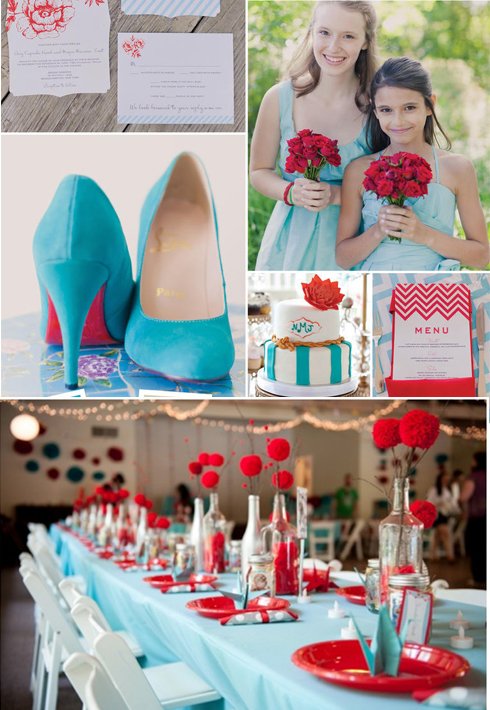 Shades of Blue, Latte, Soft Pink and Lavender
This color palette will make you feel like you are amidst the sea! The theme works terrifically as your outdoor wedding theme! In case an aerial photography using a drone is done, you can be confident of a magical cinematic-quality aerial capture.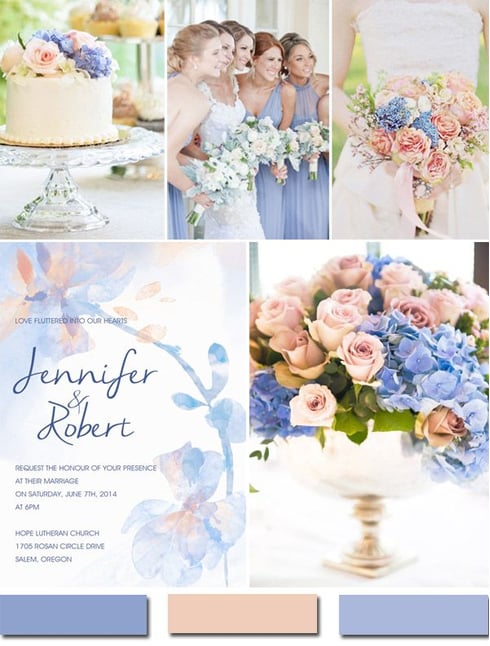 The choice of color palettes is endless this season with both bold and soft tones taking equal stage. Do Let us know which summer wedding color theme impressed you the most!
Images Source: pinterest