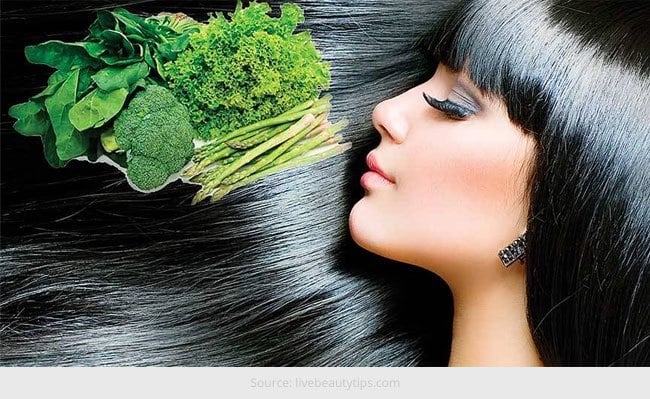 How about flaunting your soft, silky and healthy hair? Do you want that beautiful mane? All you need to do is to include the nutritious food items in your daily diet and in no time you would be astonished with the results.
We never think about nourishing our hair from food whereas all we do is use chemicals in the form of conditioners and shampoos, thereby slowly damaging our hair even more. But it's very important to note that a proper balanced diet, which is rich in vitamins and minerals, is very essential in order to get healthy hair.
Hence, following are some of the most helpful food items that are rich in nutrients required for the healthy hair.
What Food to Eat For Healthy Hair:
Sweet Potatoes
Sweet potatoes are rich in vitamin A, which helps in producing the oils that protect our scalp. Whereas, lack of vitamin A can lead to an itchy scalp and dandruff. Carrots, mangoes and pumpkins are some good sources of vitamin A.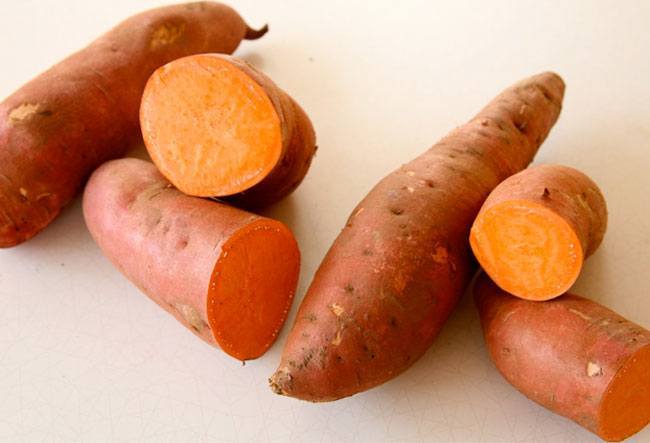 Salmon
For stronger hair, it's very essential to have food, which is rich in protein and vitamin D. Salmon is a perfect blend of both of these nutrients. Salmon is also rich in omega-3 fatty acids, which is needed by our body to grow hair but lacks the ability to produce it. Other food sources through which you can have these essential fatty acids in your system are herring, sardines, trout, avocado and pumpkin seeds.
[Also Read: What To Eat For Healthy Hair]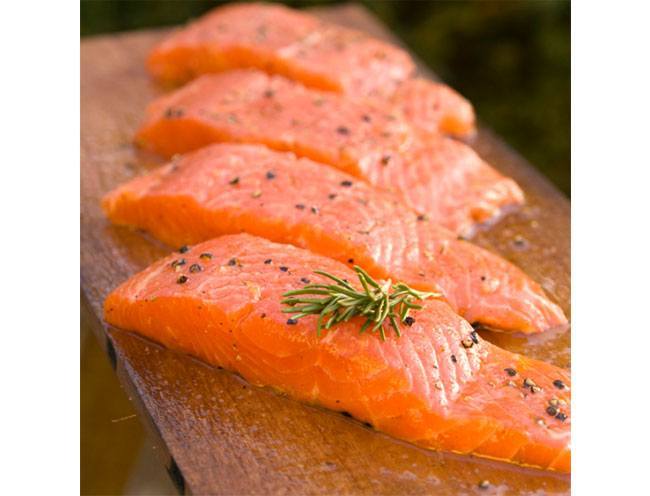 Spinach
Spinach is rich in a variety of nutrients, all of which are essential for our body. In order to keep your hair follicles healthy and scalp oil circulating, include this green vegetable in your diet. Other high nutrient-rich sources of iron, beta carotene, foliate and vitamin C are broccoli, kale and Swiss chard.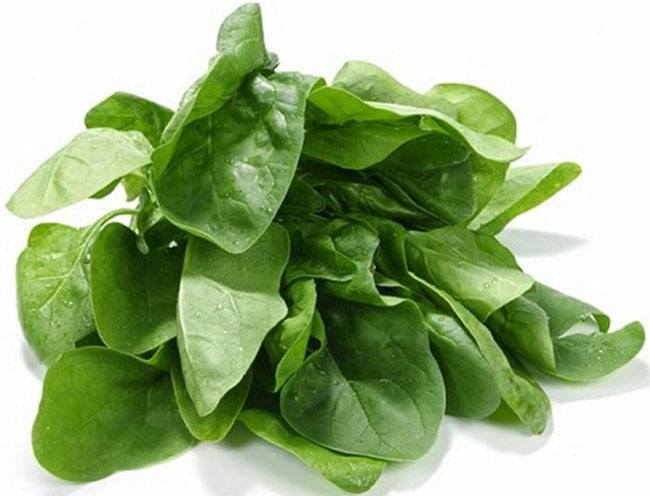 Greek Yogurt
Greek yogurt is quite high in hair-friendly protein i.e. vitamin B5, which makes it one of the most prominent ingredient mentioned in hair care product labels. Other alternatives for getting vitamin B5 are low-fat dairy products such as cottage cheese, low fat cheese and skim milk.
[sc:mediad]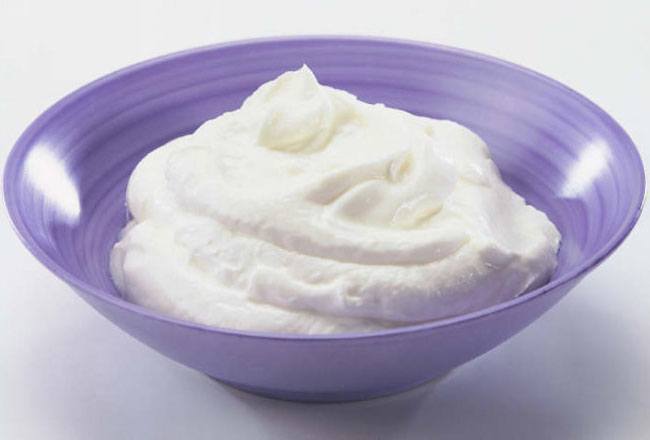 Walnuts
Our hair does not get much shielding from the sun, which often causes a lot of damage to our tresses. Walnuts have this wonderful nutrient in them, which helps us in protecting our hair against the heat. They are also rich in biotin and vitamin E, which helps in protecting our hair from DNA damage. Walnuts even possess a significant amount of omegea-3 fatty acids. Thereby, walnuts should defiantly be a part of your daily diet.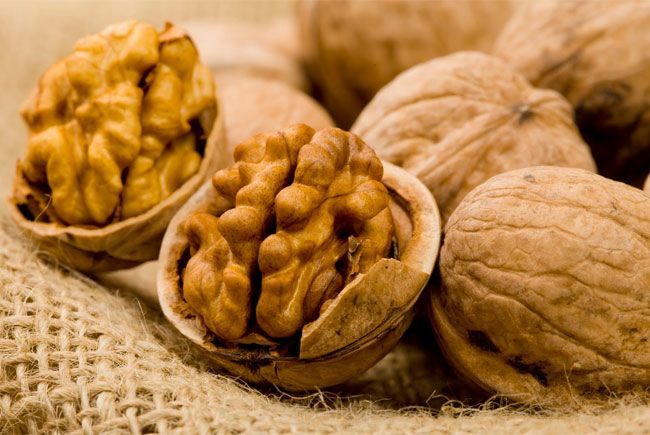 Eggs
Eggs are full of minerals and proteins, which can work amazingly for hair. Iron is a mineral, which is present in high quantity in eggs and is very important for the health of our hair because it helps in keeping hair follicles healthy whereas, lacking iron can cause major hair loss. Chicken, fish, pork and beef are some other great sources of Iron.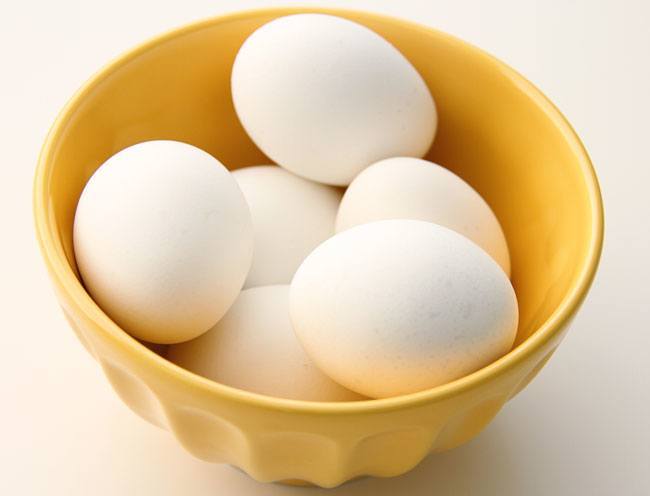 Oysters
Oysters are rich source of zinc and protein, and both of them are very essential for healthy hair. They help in preventing hair loss and lacking them could lead to a dry, flaky scalp. Also, by eating oysters, the loss of unhealthy hair could be replaced by thick and healthy hair.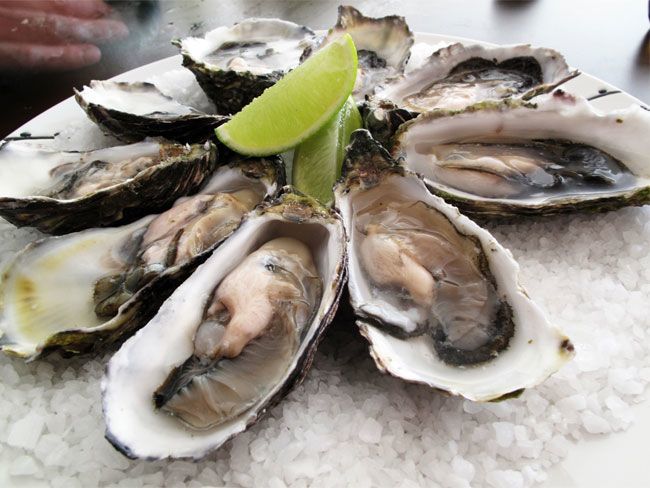 Try including some, if not all, of these foods in your daily diet and soon you'll have beautiful and healthy hair which you have always dreamed of!
Hope this article on what food to eat for healthy hair is helpful to you all.