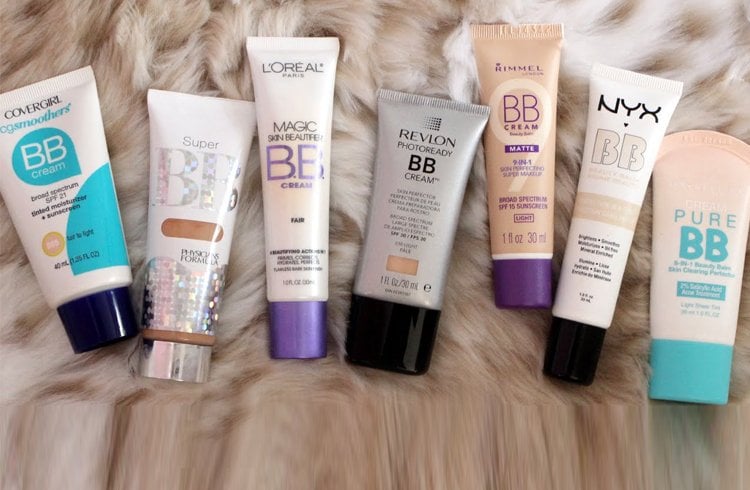 Lately, you have been hearing a lot about BB creams and CC creams, but what are these? And which ones will be perfect for your beauty regime? Well, fret not, because this article will tell you all about what is BB cream and how you can make a tube of tinted moisturizer work for you.
So What Is BB Cream?
BB creams stand for Beauty Balms or Blemish Balms and as you can guess from their names, these are creams which promise to give your skin a beautiful boost and tint without being too heavy like a foundation. A beauty balm or a BB cream promises to work as a moisturizer, a sunscreen, a concealer, a foundation and also a skin treatment cream. Well, don't we all love a cream which can multi-task like this?
[ Also Read: CC Versus BB Creams: What's the Difference and Which One's Better? ]
The BB cream is a product of Germany and it was first invented by a dermatologist who wanted a single cream that would work after a laser skin treatment. The single tube of BB cream then became popular with Koreans and since then it a favorite product for all those women who do not want to go through a long makeup routine.
So, BB cream is something which will not only hydrate and even out your skin tone, but it also has skin treatment properties which have antioxidants or other anti-aging ingredients. Plus they work as a broad-spectrum SPF too.
What Does A BB Cream Do?
A BB cream will even out your skin tone, protect you from the sun, moisturize your skin and make your skin look dewy and fresh. You can use it as a foundation, a primer or even as a simple moisturizer. Like we said, it is a multi-faceted and versatile cream with many uses!
Now that you know how a BB cream works, let's find out some of the best BB creams available in the market right now and how to choose the right BB cream for yourself.
[ Also Read: Top 10 Best BB Creams Available In India ]
Let's start with the BB creams that will work the best for you:
1. Stila All Day 10-in-1 HD Illuminating BB cream
When you have a cream that boasts to be 10-in-1, it definitely has to be something special. This cream is light and gives your skin that dewy finish that only a good foundation, concealer, and highlighter routine can give. Plus, it has an SPF of 30+, which means that you wouldn't even need another sunscreen to protect yourself from the UV rays of the sun. It's available for Rs. 2500 in Sephora.
2. Estee Lauder BB Cream For Oily Skin
This one is the Holy Grail of BB cream for people with Oily skin. It is oil-free, has an SPF of 35+ and moisturizes your skin with hyaluronic acid (which also works to kill acne bacteria because oily skin is very prone to pimples and acne).
3. Garnier Skin Renew Miracle Skin Perfecter
For those of you who are plagued with dry skin, this one is a miracle. It can hydrate your skin very well, thanks to the presence of glycerin and also has a right mix of Vitamin C which brightens your skin like never before. It is, however, a very light product and hence if you want to cover more blemishes, you might need something with greater coverage.
[sc:mediad]
For older and more mature skin:
4. Clinique Age Defense BB Cream
It is totally wrong to think that older women can use the same BB cream that younger women can. The Clinique product is, in fact, formulate especially for women with mature skin because there are more imperfections to cover up. It has a generous dose of caffeine which works to soften the fine lines and also vitamin E and seaweed extract that can help to control oil production.
So here are our top picks for the best BB creams available in the market right now. Use them and let us know in the comments which ones worked the best for you!