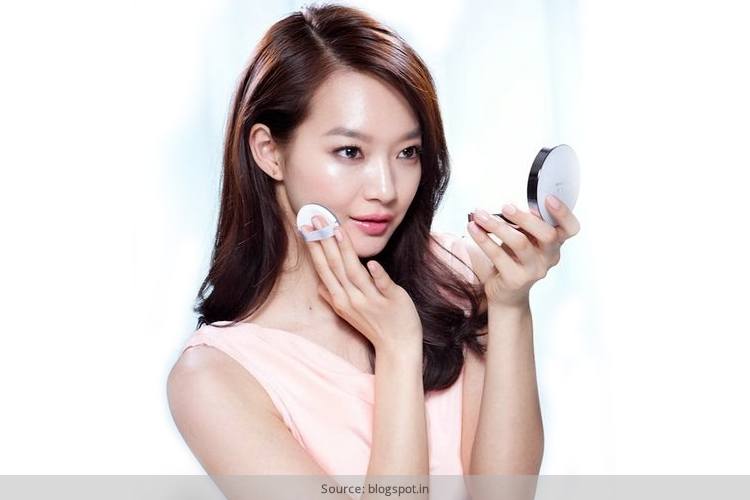 Koreans always come up with the strangest of concoctions, but fortunately they end up becoming cult beauty products that everyone can't stay without. Most of you may not even have heard about cushion compact makeup- That's the way with Korean products. It's like only an esoteric group knows about this magical makeup product and it ends up becoming a game changer for everyone. So what is cushion compact and why are we calling it a game changer?
[Also Read: Korean Beauty Secret Revealed]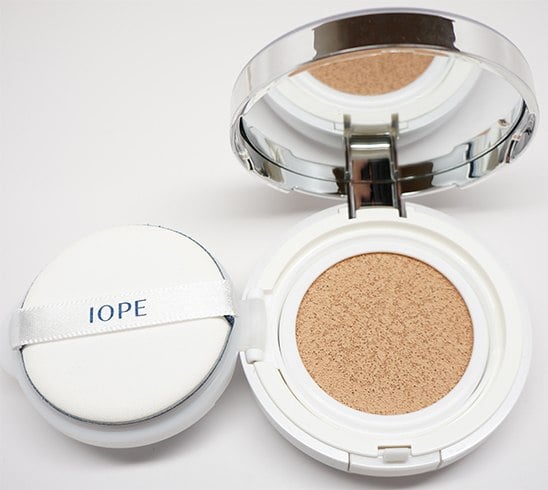 Cushion Compact Makeup: What is Cushion Compact?
Most of you love your BB Creams and CC creams. They give you the kind of light coverage that you are looking for during the day and at office and at the same time you manage to look almost perfect and sweat-free during the day- that is if you are using a good CC or BB cream. Now imagine that the most favorite BB cream or CC cream has been thinned out to be a watery consistency but the good news is it still has that level of coverage and sun protection. Now this is poured into a compact, and topped with a sponge. This is a Cushion Compact makeup!
The biggest advantage when you use a cushion foundation is the fact that this product will not look cakey on you. Instead it will blend in seamlessly with your skin tone and you will actually look airbrushed. Another big advantage with the air cushion makeup is that they have a really high SPF, like SPF above 50. Most BB creams will average with only 30 SPF. So you have sun protection and a gorgeous makeup without looking like you put in a load of makeup!
How To Apply Cushion Compact Makeup?
Sometimes while travelling the cushion compact can be a wonderful companion. This is mostly because you will not have the fear of any of your BB creams or sunscreens leaking. The sponge that is there is loaded with the product and for any application you will just need to dab the product on your face. The BB creams in these cushion compacts are also easier to control than using the actual stuff-primarily because they come in these compact forms! The result is thus a luminous face and not cakey or oily at all. Believe us, the cushion compacts are something that you have been waiting for almost all your life. Let's talk about some of the best cushion compacts available in the market right now:
Dr. Jart+
They said Dr. Jart was the first person to come up with a BB cream in America, so naturally, they were also the first to come up with compact cushion makeup. In addition to the compact BB cream coverage, this one comes with an SPF of 30, so your daily needs for a BB cream and a sunblock are easily covered for. This cushion compact also has an elastic mesh dispenser rather than the sponge that most cushion compact makeup products have.
Hera UV Mist Cushion
This is one of the Korean favorites and also one of the best makeup products that you can think of. The sponge that features here is really saturated, but at the same time it will not dispense a lot of product. This makes the compact cushion a great buy and also gives you a luminous finish- So, hello glowing face!
3Lab Aqua BB SPF 40
Yes, it's got SPF 40 and it will still end up giving a dewy finish that can never be accomplished with a sun block of that caliber. More than dewy, you will get a matte look, but in the end you will be properly covered too. One of the best picks with an SPF this high. Our beauty team highly recommends this product.
Cushion Compact makeup is thus something that you should really try- it may just end up becoming your favorite makeup product!