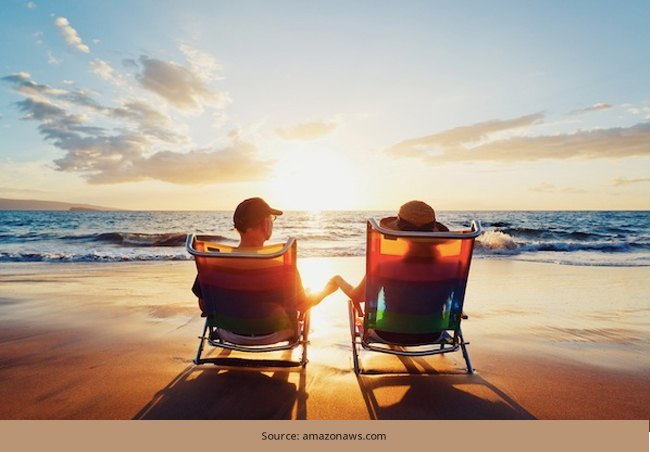 If you are planning a romantic weekend with your boyfriend, then sweetheart, you need to keep an eye on the stuff you're gonna pack for your romantic weekend. Additionally, you also need to do some research and pre-planning along with the understanding so that you receive what you wish at the end.
This way, you can make your vacation with your boyfriend even more memorable with the aroma of love.
In today's lifestyle, it usually happens that you find yourselves stuck somewhere whenever you plan to spend quality time with your boyfriend. Daily routine with lot of household chores, rush to office, coming back home tired, then bit of talks and gossips on phone, & finally discharged to sleep.
I know sweetheart, you always wish to do something special for your hard working and determined boyfriend but lack of mind blowing ideas sometimes put you on back foot. Well, I think that's the main reason you wait for a weekend to come when you get a break & had some playful time with our boyfriend.
Chill up sweetie, I am here to spice up your love life by jotting down some tips for planning a romantic weekend or vacation with your boyfriend. Also, I would suggest you the best romantic weekend gateways that could make your relationship grow even stronger. Just pack up and get ready like going on a honeymoon.
1. Choosing your Romantic Weekend Spot
Firstly, make sure that you make up your mind for a place only after consulting with your boyfriend, understanding the fact that he must be having a fixed budget plan for the romantic weekend.
For choosing the right place or I must say, the right romantic spot which has some of your old memories are attached. That could be the place where you first met & he proposed you. It could be one of one of the best romantic weekend gateways. Additionally, keep the weekend plan so well that it doesn't ruin your coming weekdays very tired, making you sleep at you're your work place.
Come back home on time sweetheart, so you get some rest too.
2. Keep a Surprise Gift for Him
Do not forget to keep a surprise gift for your boyfriend while planning a romantic weekend. You can plan to present it to him while having a romantic candle dinner or when you inside the room completely lost in each other.
A sweet idea in terms of gift could be some movie clip of yours, anything or any activity that he always wished from you. Moreover, the best one could be presenting him a trophy of "World's Best Boyfriend".
[sc:mediad]
3. Swimwear for Pool Fun
While you must be having a pool in your hotel or villa, you need to pack up your swim suit according to the plan. I tell you that this midnight romantic time spent in pool will charge up your vacation with boyfriend, & even takes your love and lust to another level.
4. Bottles for Bubble Bath
Do pack up some extra bubble bath liquid. Imagine yourself in a bath tub at your hotel room with the love of your life, and then this bubble bath could set the mood very right and even quicker. In fact, you will get the most aromatic and romantic pleasure.
5. Put in some Real Romantic Stuff
Whenever you are planning for a romantic weekend with your boyfriend, just keep in mind to make it wild and sexy. After all, it's the time when you completely relaxed and even ready for different moods to explore. Firstly, you should pack 2 sexy pair of lingerie's or night gown that are really appealing. You know why I mentioned it, right?
Sweetheart, Intimacy should be the top preference for whole of your romantic weekend gateway. You can also keep some romantic and sexy book or some naughty video clips. That will work as an energy booster.
6. Perfume and Scented Items
It's a cool idea to pack some scented perfumes so that when you apply them, they will drive him crazy & force him to hold you tight. This idea will gear up your romantic weekend to the next level.
Friends, you might be in love since a long time. Likewise, you must be having in your mind the day when you had your first vacation with boyfriend…!! All those memories give you a clinch and you start hoping for such more romantic weekends with your Man. Gladly, your search ends here darling.
I assure you that these romantic weekend gateways and tips will not let you feel low & sad; for as if you have forgotten something to pack for your romantic journey.
Author Bio:
Kanchan Agarwal from Ezyshine is graphic, web designer & content writer. Loves to write on fashion, recipes & home decor. Founder and Main Contributor of blooming Blogazine – ezyshine.com