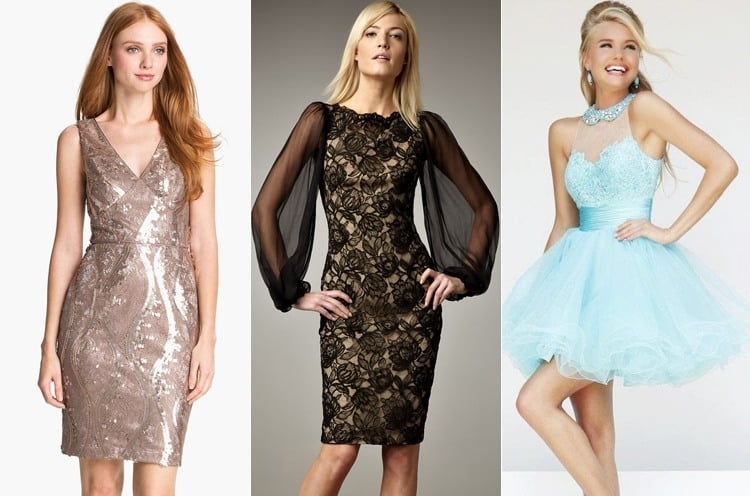 The home coming is a widely anticipated event in all high schools. And if yours is coming up, you're probably unable to get rid of that excited giddy feeling you have! Yes, it's your chance to dance the night away looking all beautiful and fancy. But, wait, how, what..? What to wear to homecoming, how to choose?! Yep, the question arises.
[Also Read: What to Wear at The Prom]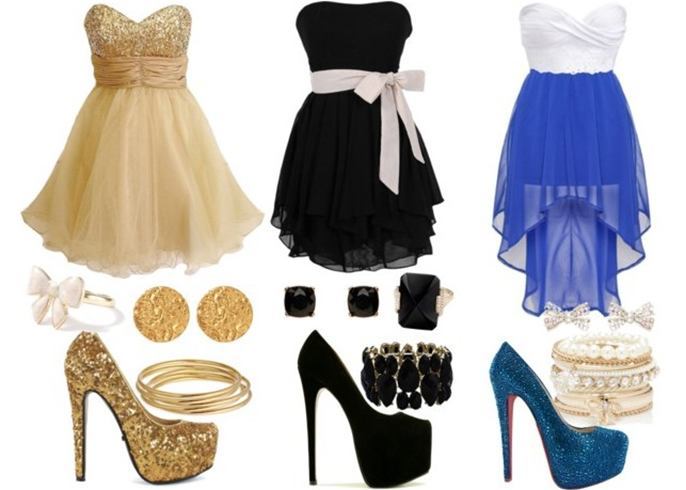 Well, cease your worries because we've compiled some superb tips and outfits for you gals which will make you feel as well look spectacular for your homecoming dance.
Suggestions For Dresses To Wear To Homecoming
First things first you're the type of your body needs to be pinpointed. Which category do you come under – Busty, Apple shaped, Slender, Hour glass shaped, Pear shaped or dainty? How does this matter? Well…we'll explain, and along with it we'll also give some suggestions for the dresses to wear to homecoming (if your body is of that particular type). Read on –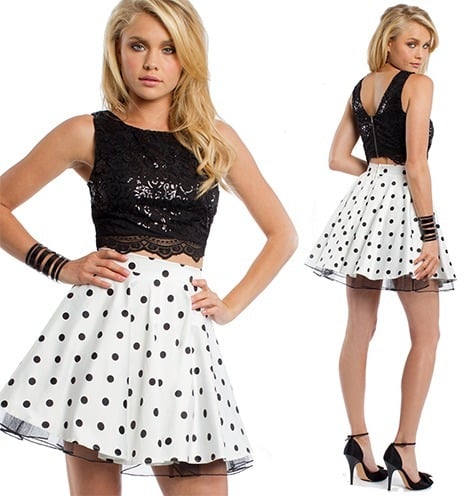 Busty Girls
Appearance of Body – Large bust and narrow hips.
What Kind of Dress –The dress should be able to even out your heavy top half with your thin bottom half and emphasize your face, instead of bosom. Choose dresses that add curves to your hips. Other features – thick strapped or halters, V or U necklines and A-line skirt and a dark colour of the dress.
Dresses to Choose from – Floor Length Gowns, Wrap Skirt Cocktail Dress, Sequined Dress, Short Dress, Backless Dress.
Apple Shaped Girls
Appearance of Body – Most of your weight is in the middle.
What Kind Of Dress – Direct the attention to the top half your body; and in the meanwhile distribute all the middle weight to the top and waist region. A-line, long or belted dresses will work effectively.
[Also Read: Pool Party Outfits]
Dresses to Choose From – Floor Length Dress, Strapless Gowns, Dress with cut outs, Spaghetti Strapped Short Dress, One shoulder Dress.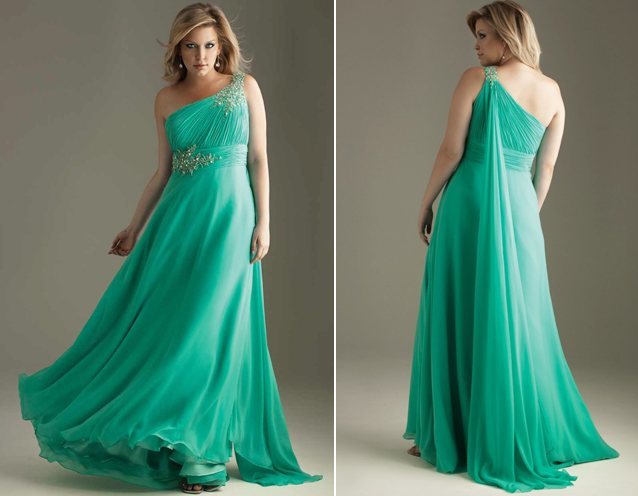 Slender Girls
Appearance of Body – Overall body frame is thin.
What Kind Of Dress – Dress should be such that it shows off your height and lean physique; hence short is preferred. Also, dresses with belts or a slit will add curves to your body.
Dresses to Choose From – Open Backed Dress, Long gown, Low V-neck Dress, Short High neck Dress, Mini Dress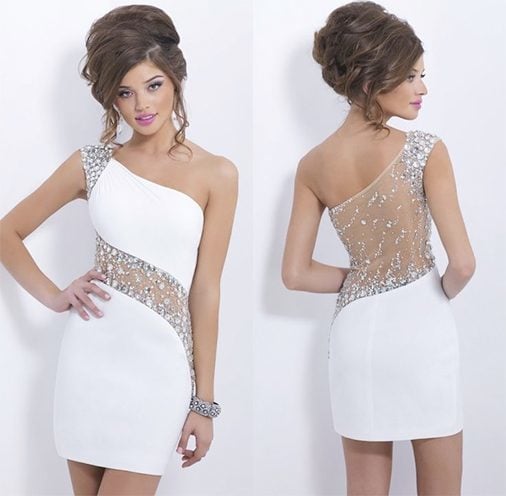 Hour Glass Shaped Girls
Appearance of Body – Proportionate bust & hips, curvy and have long legs.
[sc:mediad]
What Kind of Dress – Need a dress that defines your waist area and further enhances the figure of your body. Look for dresses that are fitted, wrapped or have necklines that are wide.
Dresses to Choose from – Short tulle lace dress, Cap sleeved high necked dress, Strapless dress, Dress with Slit, Scoop necked dress.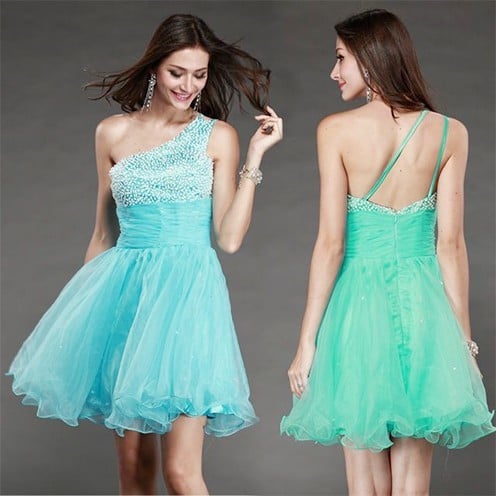 Pear Shaped Girls
Appearance of Body – Hips larger than your front.
What Kind of Dress – A dress to augment your chest area is needed, and overall harmonize the shape. A strapless dress or A-line dress should be opted for.
Dresses to Choose from – Strapless Dress, Empire Waist Dress, Cut out back dress, Holiday Party Dress, Floor length gown.
Dainty Girls
Appearance of Body – All the short girls, particularly shorter than the height of 5'3''.
What Kind of Dress – Dresses that are short and fully fitting along with high heels to give you some height.
Dresses to Choose from – Lace Cocktail Dress, Fringe Dress, V-neck dress, Lace Bodied dress, Dress with lace up backs.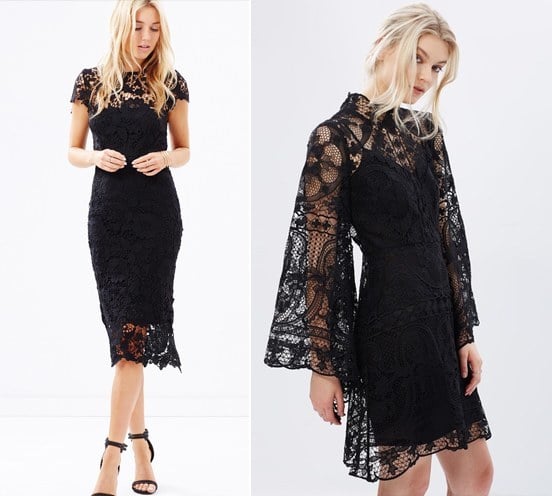 You may be wondering how the suggestions given actually help. Right? Well, if you have been suggested to wear dresses with thick straps or halters it is to help give your bust support. V or U necklines are to make the bust appear heightened. A-line skirts give a balanced body shape. Dresses with darker colours give a slimming effect.
[Also Read: Prom Hairstyles For Long Hair]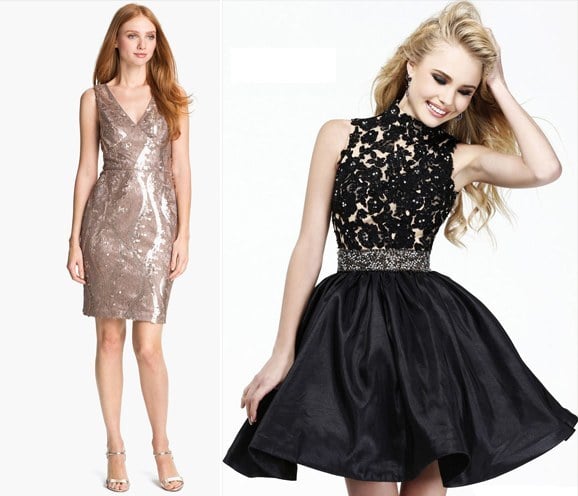 So you're super ready to go shopping to select the right homecoming dresses for the party and dance! Have fun going out with your girls and make sure to try out everything you choose! Don't take a whole bunch of girls with you (too much fuss!); go with a few of your good friends who have some exceptional taste in fashion. Search in the special occasion dresses section of the store for the perfect dress. Also, don't forget to pick out some dazzling accessories to go with your outfit. You could even wear a shawl with a long gown. Get the perfect everything – dress, shoes, jewelry, perfume and bag. And you're ready to – Get, set & be Gorgeous!
Images Source: pinterest.com