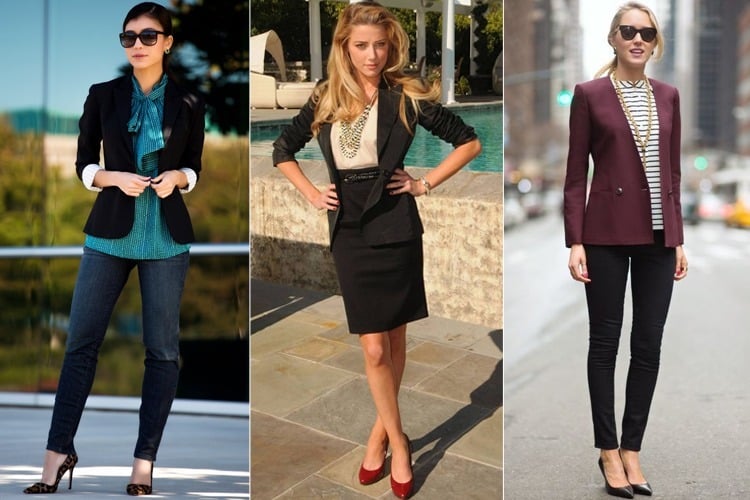 Commencement of any new milestone brings along its own share of anxiety and excitement. Your first day of job is no different! Your first step towards being a responsible adult will undoubtedly leave you in jitters and eager to make a great impression on others! A stylish yet crisp and professional outfit goes a long way in not only bolstering your own confidence but in winning half the battle by making a great first impression on others! Thus, here we tackle your biggest worry of what to wear to your first job and bare some outfit ideas for all kinds of jobs that will leave you feeling like a boss and ooze a professional yet chic vibe for others to grasp!
[Also Read: Women's Work Wear Fashion Decoded]
Few Ground Rules For How To Get Ready For Your First Day In a New Job
Before you even prepare your outfit for the D day, its best to dig out the dressing norm of the environment you would be working in. The HR team would be the best source to inform you about it. Else, if you are visiting the office unofficially, check out the dressing style and feel of the office. It's always smart to hit the ground running instead of rushing blindly in the first day. Instead of going all out for new clothing , try wearing something that makes you feel terrific and at ease yet oozes a crisp business like and decisive vibe from you! You can even surf the web world to pick up some great tips on how to dress for your first job. Along with the dress, do remember to pay special attention to your basic hygiene and grooming like teeth, hair, nails, face etc. Pay special attention to your hands as you might be shaking abundant hands on the first day.
Some Outfit Ideas On What To Wear To Your First Job With Different Occupations In Mind
The Conservative Corporate Look
If you are going into a strictly corporate or finance related jobs, its best to stick to conservative business outfits. However, give the classic suit of pants or pencil skirts a twist with a single pop of color to look like a corporate queen. Opt for any usual office colors like black, grey, navy suits with a single pop of color and ensemble with stylish pumps, a terrific bag and probably aesthetic necklace, bracelet and even small earrings to make the entire buttoned up look real arresting without being over the top.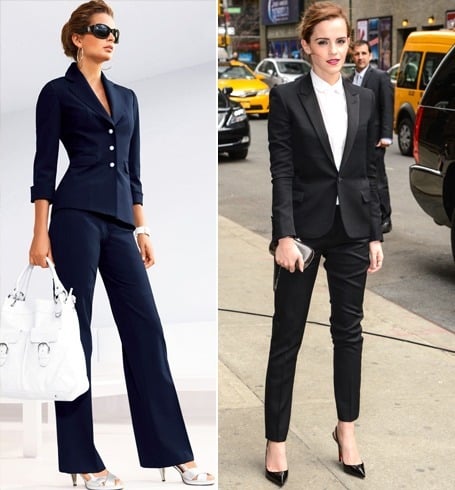 The Techy Girl
Whether you are doing online work or working entails sitting long hours in front of computer, comfortable clothes become a must and the entire workplace mostly has a very casual vibe. Thus one can opt for jeans, pants, skirts that look crisp and pair them with blouses and shirts which can be layered with blazers, cardigan etc. to create the right balance of professionalism with a relaxed attitude! One piece female dress is also a terrific option to go for! Accessories like clean and polished shoes, pumps, heels etc. along with belts, bags and jewelery pieces take the female glam level to a new edge! Check out the image to know what not to wear to office and what to wear for job!
The Fashionable Girl
If you are in any way related to fashion industry, then your attire should reflect it too in a professional way. Have some trendy fashion forward style in your ensemble to unconsciously talk about your upper hand on the subject. The safest option is to adorn the monochromatic black look with stylish bag and even sky high heels (if you can carry it comfortably). Adding accessories like scarves, statement jewellery pieces, a pop of color, printed blouses or shirts are all on. Check out the images for some inspiration!
[sc:mediad]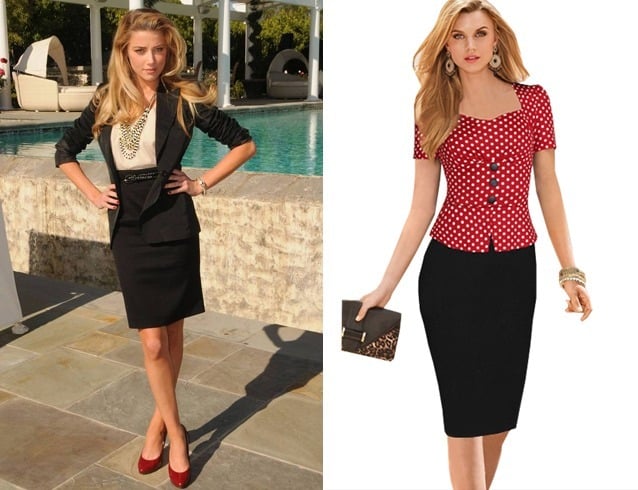 Sales And Teaching Connected Females
For those connected with teaching and sales field, casual business attire with a bright and cheerful vibe is the look to go for! The job entails communicating with pupils and students –so happy and stylish ooze gets you an added advantage. Going for printed dress or printed skirt/pant combined with block color blouse/shirt or vice versa, color block ensemble with tasteful and aesthetic accessories like bags, belts, necklaces etc. work wonders. The key point to borne in mind here is opting for extremely comfortable and stylish footwear like platform heels, bellies, flat shoes and sandals since you would be on your feet for good part of the working hours. Check out the images to get your wardrobe innovation peak!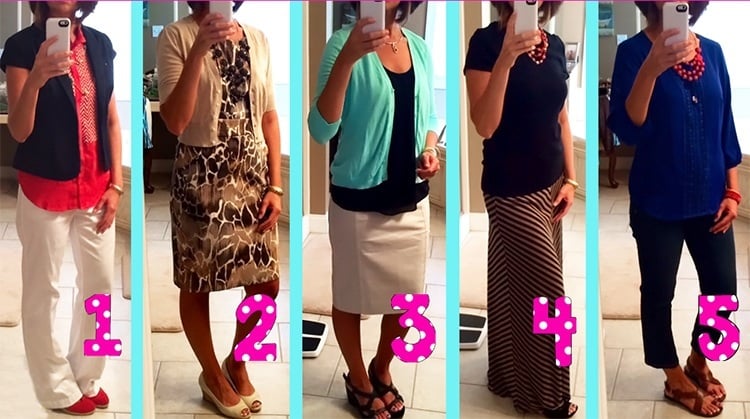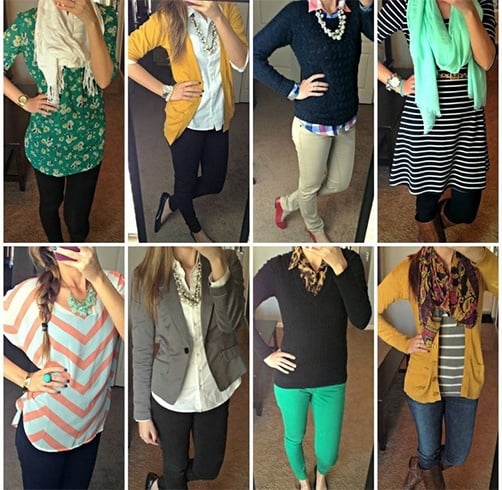 Finally, you just need to remember that it's your attitude and the way you carry yourself that will land the final impression. Do remember to share with us how you nailed what to wear to your first job and how smooth it went for you!
Images Source: pinterest.com