If there is one thing that I love about winter is going on a shopping spree all over again. Since I have a planned vacation this winter to Canada, I am already busy browsing through numerous web portals and hitting physical stores in weekends. Coming back to Indian winter; even though it doesn't demand show boots or hooded thermals, it still demands some woolen essentials to keep you warm from the chilly morning and freezing nights.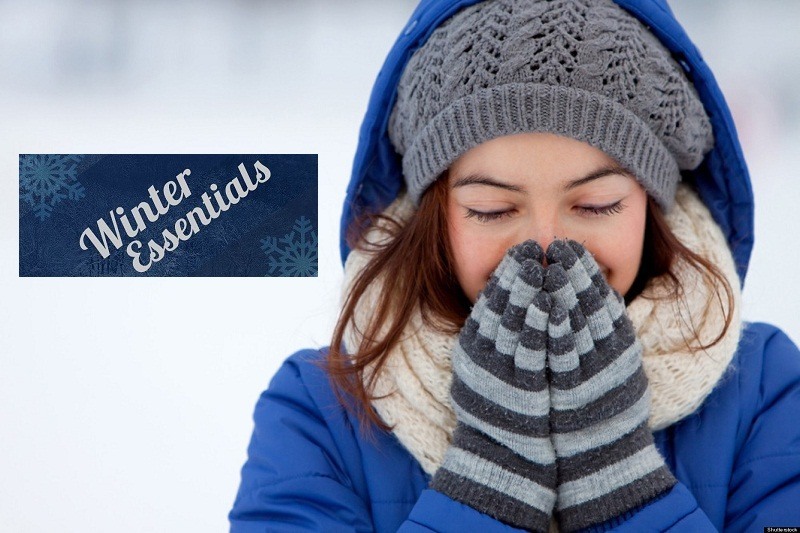 While my shopping list for Canadian jack frost is entirely different, in this edition I am completely focusing on 5 winter fabrics that can keep you high on fashion without letting you suffer from freezing temperatures.
Started feeling the chill? Score on these top 5 winter luxe fabrics, which have stood the test of time and mercury as well. Continue reading!
Winter Essential – Velvet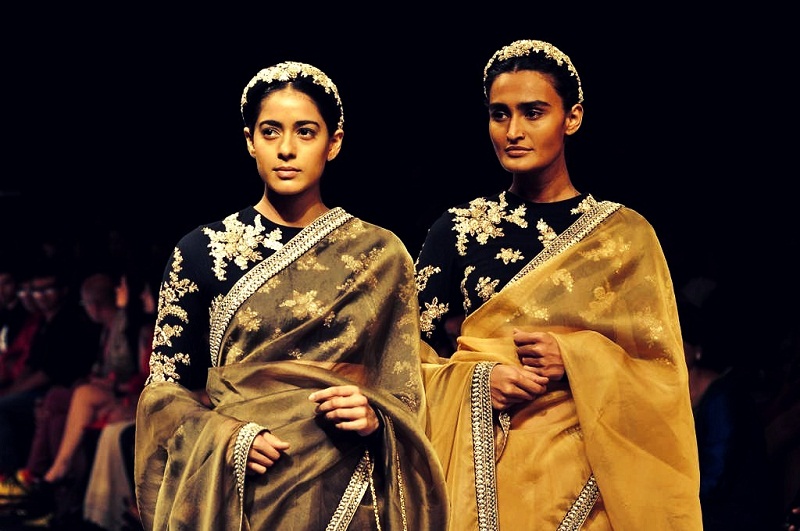 Typecast by its luxury pattern and elegant appeal, velvet represents loyalty and sophistication. The fabric, which is traditionally crafted out of silk threads, smartly replaced silk in the 19th century, when there was a scarcity of silk yarns. Slowly, this luxe fabric passed on to the common man from the upscale users and is believed to be one of the most luxurious fabrics that has ever existed in history. Its rich aesthetic appeal, which used to fascinate rulers and monarchs, is still intriguing the fashion designers.
This fabric conceives two types of texture simultaneously when woven on a loo. The weaves are then separated to bring in the pile effect. This produced pile is then cut into desired shapes to either obtain twisted or crushed velvet.
This kind of fabric requires lot of care, as it tends to shrink easily and lose its luster quickly if not handled properly. Its insulating quality makes this material one of the sought after winter fashion essentials. The innate warmth is simply a joy to experience.
Remember Sabysachi Mukherjee's final show down at Lakme Fashion Week? He had sent down some of his models in magnificent velvet half sarees.
Flannel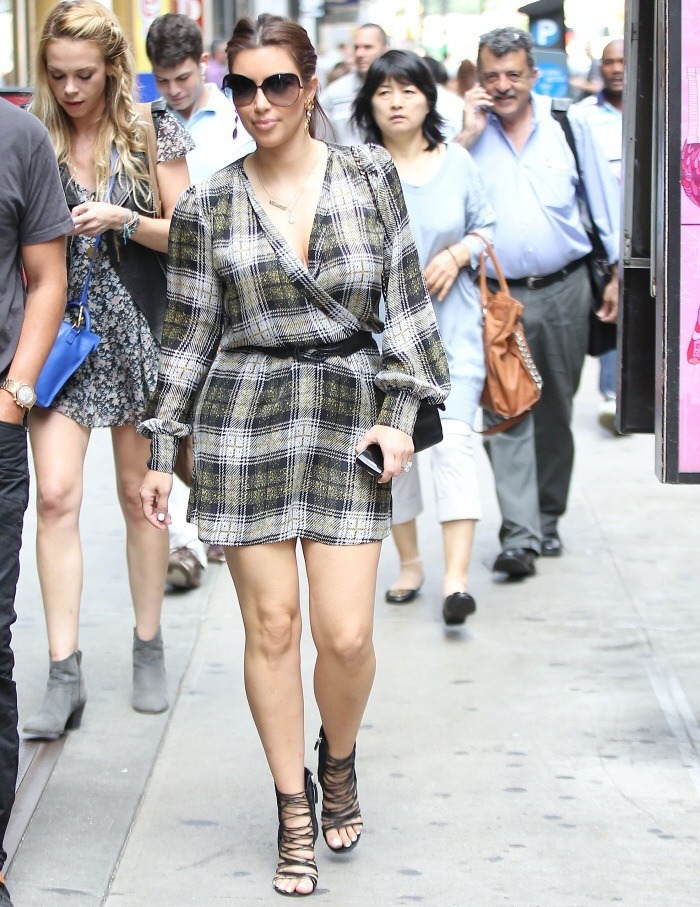 Flannel, which is a subtle member of the cotton family, is another great winter fashion fabric to count upon. This fabric, which was originally crafted from carded wool or worst yarn during 16th century, was then upgraded with cotton threads in the late 19th century, to suit the warm climate. By infusing cotton into the woolen byproduct, this fabric became light in weight and eventually a winter wardrobe favorite.
The four different types of flannel include:
Baby flannel – It is a lightweight fabric used for kids wear.
Cotton flannel/Canton flannel – It is a cotton fabric napped on one side or two sides.
Ceylon flannel – It is a mixture of wool and cotton.
Diaper flannel – It is a stout cotton fabric napped on both sides, and used for making cloth diapers.
This kind of fabric is either woven in plain or twill weaves. Its roughness is smoothened by a mechanical process known as napping,brushing.
Once strictly used by the working class, flannel is today both trendy and comfortable. The rock band, Nirvana, used to wear flannel shirts whenever they performed, thereby hugely popularizing this material in late 80's and early 90's.
Wool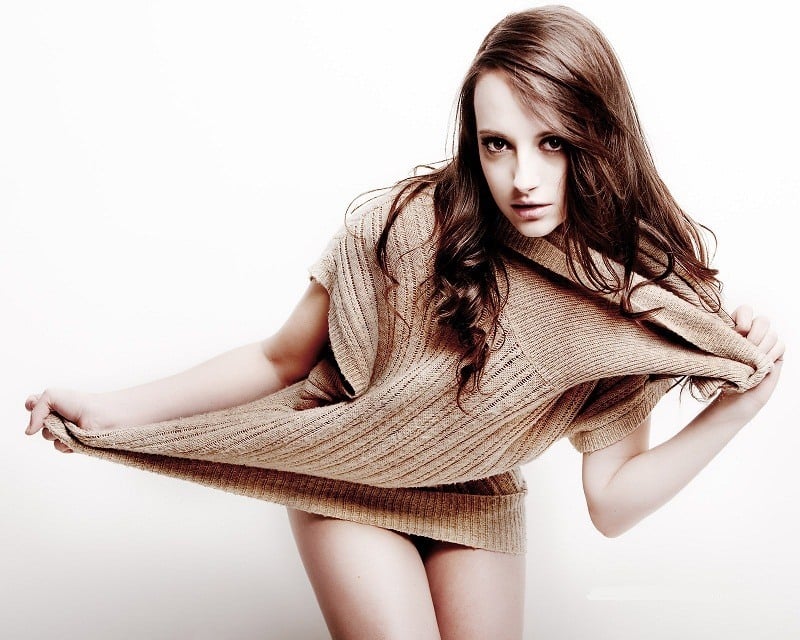 Wool, which is the most preferred winter fabric, is a fiber obtained from sheep, goat and even rabbit. Modern use of wool extend beyond winter wear and are now also utilized in insulation, carpeting and even luxury suits. When this textile fiber is obtained from animals, it is known as 'greasy wool' and undergoes several procedures before it's modified into garments.
This particular fiber features crimps and bends, therefore it can easily stretch when woven. The crimps let the wool cluster together resulting in a bulkier stuff. This bulk enables the fabric to act as a superb insulator.
Summer Wool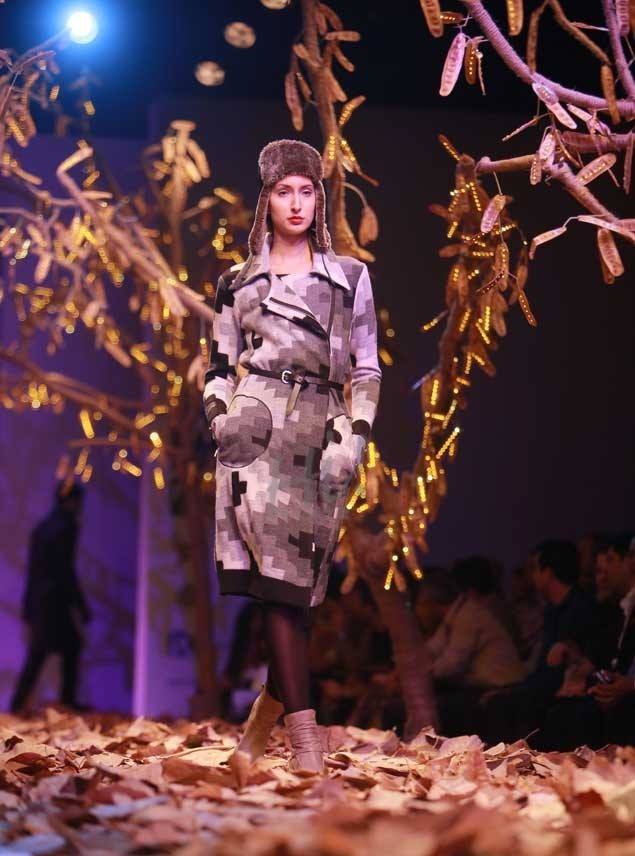 Rajesh Pratap Singh had promised his fanfare to offer a show stockpiled with androgynous styles in high quality wool and he delivered exactly the same in Autumn Winter Wills Lifestyle Fashion Week 2013. His recent collaboration with Woolmark Company had already hit the headlines and he just put the curious eyes prang to rest with his collection known as 'These ****** North Indian Winters'.
Apart from the tongue-in cheek name, his collection was a splendid mix of make and female models, who were sent down in à la a certain Marlene Dietrich tweed suits.
Some of his summer wool outfits, which caught everyone's attention included soft woolen jackets with matching pockets and rounded shoulders, which could also be used as dresses.
An entirely refurbished fabric, summer wool is soft and gentle on your skin and prevents odor problems. You can go for this winter essential this year.
Pashmina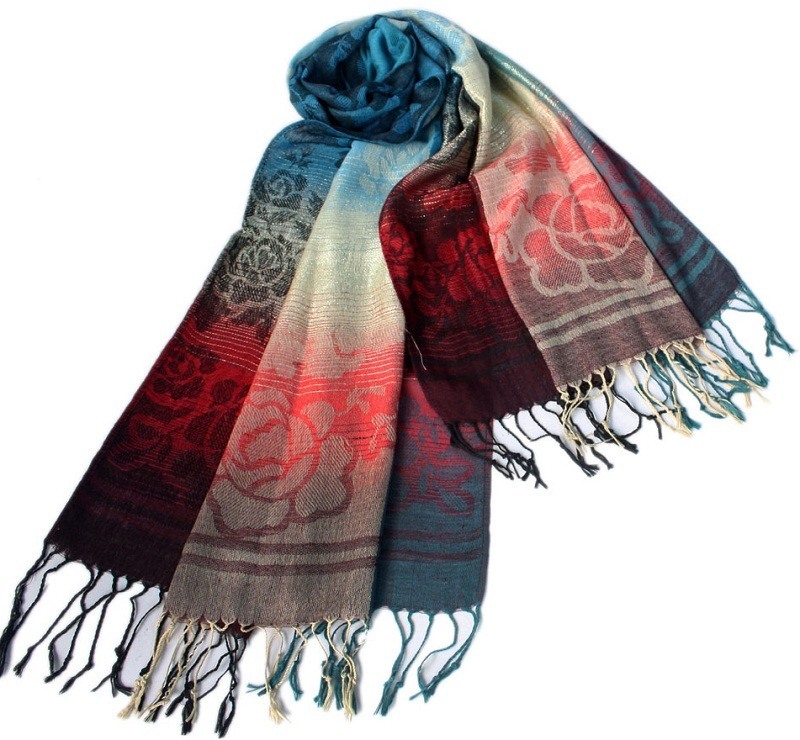 Pashmina is a kind of fine cashmere wool, obtained from pashmina goats, which are special breed of goat indigenous to high altitudes of the Himalayas in Nepal, Pakistan and Northern India.
Pashmina shawls, which are worldwide famous, are hand spun, woven and embroidered in Jammu and Kashmir and Nepal and are made from fine cashmere fiber. Even though cashmere and pashmina are obtained from mountain goats, there is a distinct difference between these two in terms of diameter. While Pashmina fibers are thinner and finer, cashmere are thicker fibers. Therefore, Pashmina are usually used in making scarves and shawls.