In one of my previous post, I had mentioned about how to take care of chapped lips. I had also spoken about how the lip balm is an essential source of healing the cracks on the lips. In the following post, I am going to share top 5 best chap-sticks that help you get supple and pain-free pouts. Do have a look!
1. Kiehl's Lip Balm
Did you know Katrina Kaif swears by this lip balm?
In a recent interview, the actress admitted that she couldn't live without this lip balm. With cotton seed oil as a key ingredient, this fabulous lip balm tops my list for varied reasons. Kiehl's lip balm is available in 2 types of packagings – jar and tube. I prefer the tube one, even though it contains lesser quantity as compared to the jar as it's compact and convenient to carry in the bag.
Having said that let's discuss why this particular lip balm tops my list of best chap sticks. This Chap Stick is capable of healing cracked lips and preventing further dryness. It comes loaded with Vitamins A and E, emollients Squalane and is also formulated with Lanolin and Sweet Almond Oil. Besides, this Chap Stick is not sticky at all.
2. Baby Lips from Maybelline
Just as the name suggests, this lip balm claims to offer you baby-like lips i.e. baby soft lips. When it was launched in the Indian market, it took the country by storm and is today one of the most popular chap sticks available in India.
[sc:mediad]
This lip balm comes in different shades with tinted and sheer varieties too. When applied to the lips, it spreads smoothly. Apart from having a great moisturizing effect, also protects lips from harmful UV rays with its SPF 20 properties. Priced at Rs. 150, it is one of the best affordable chap sticks you can get today.
3. Burt's Bees Beeswax Peppermint Lip Balm
If you're looking for a natural product to keep your lips moist and soft, then Burt's Bees Beeswax is what you need. This lip balm offers a matte finish instead of a juicy texture. You can apply it under lipstick. It has a fabulous healing property, so I recommend you to use it daily before going to bed.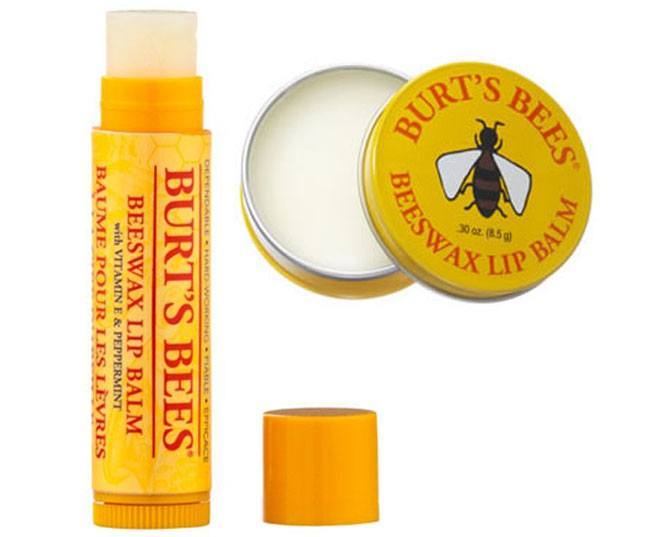 4. Forest Essentials Luscious Lip Balm Kokum Butter and Honey
This is another fabulous addition to my list of best chap sticks, as it is equipped to replenish dry lips. The best part about this balm is that, it is free from synthetic chemicals and petroleum products. It has superb moisturizing elements.
5. The Body Shop Shea Lip Butter
This lip balm melts onto the lips as soon as you apply offering you instant hydration. Priced at Rs. 350, this is a fabulous product from The Body Shop.
[Also Read: How to cure your chapped lips]
So these are the top 5 best chap sticks. Do tell us the chapstick you're baiting upon.