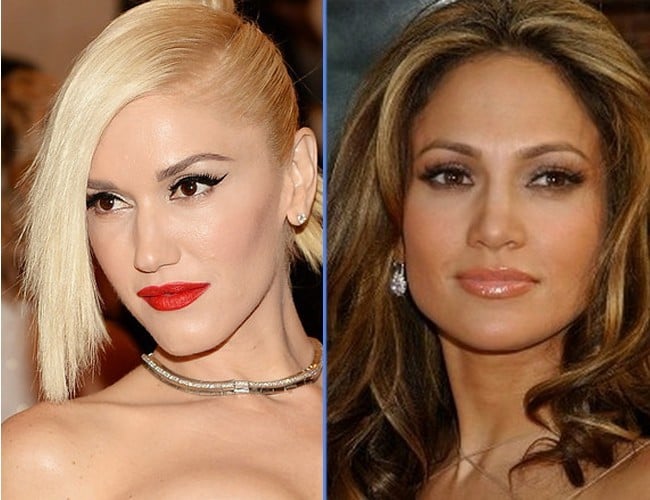 If you see the above image you'll quickly be convinced by the caption of my post. In this post I am going to share 5 Hollywood celebs who proved thick eyebrows can give you image makeover.
Eyebrows can either make or spoil your beauty. Olivia Wilde had once said,
"I do not tweeze my eyebrows. I've been letting them grow out for years. I try to fill them in wherever nature has abandoned me."
By now we have seen from teensy-thin 60s brows to 90's uni-brows to the fully grown powder-enhanced ones to the recent style that is much more flattering. If we go through trends that made a huge comeback in 2014 then fully grown powder-enhanced eyebrows top the list. These eyebrows styles are as classic and chic as red pouts and nose piercing.
[Also Read: Hollywood Actress in Saree]
Just like a new haircut, even a new brow design can give you an image makeover. I was only convinced whenever I tried experimenting with my brows by plucking and penciling. Sometimes I looked horrible and would swear to never play with them again.
Luckily I found my specialist who has been taking care of my eyebrows for years now. Next to my eyes, my brows are my best assets that I always make sure to be highlighted while applying makeup.
The famous celebrity American makeup artist Kevyn Aucoin had always considered eyebrows to be the most important part of the face that needs extra attention.
With elite clients ranging from Julia Roberts and Catherine Deneuve to Cher and Gwyneth Paltrow, this celebrity artist had become a symbol of makeup revolution, especially when he started altering celebs' eyebrow shapes.
[Also Read: Thick Eyebrows Trend]
Here are the 5 Hollywood celebs who proved thick eyebrows can give you an image makeover!
1. Michelle Obama
The fashionably correct US first lady, who is believed to be among the best dressed first ladies in the US, exactly knows what works best for her. And when she changed her brows design, it was pretty evident that Michelle Obama is a style perfectionist.
2. Adele
While talking about image makeover, Adele is the first celebrity who comes to mind. I just love her eyes. She has one of the most beautiful faces in the circuit, only a few makeup and style mistakes were hiding her best assets. Lately, when she made some changes to her hairstyle and eyebrows, she turned out to be a real beauty diva.
3. Jennifer Lopez
Even though my favorite JLo always looked beautiful in whatever style she adopted, still there was a tremendous makeover when the singer preferred to go for fully grown brows from thin ones.
4. Demi Lovato
This American celebrity has flaunted a variety of eyebrow styles so far – thin, small, fully grown and bold.
In order to get Demi's amazing brows, style guru Sania Vucetaj suggests keeping the brow areas from any kind of cream/lotion, as it blocks the growth of hair follicles.
[sc:mediad]
5. Gwen Stefani
When Gwen Stefani showed up at the 2014 Emmy Awards, I could hardly recognize her. Nonetheless she looked stunning. There is no doubt the 44 years old lead vocalist of No Doubt comes next to Elvis as far as fame is concerned. I really love to see her in fully grown brows than in thin and short brows.
Those were the top 5 Hollywood celebs who proved that thick eyebrows can give you image makeover. If you too have thin brows, leave them to be fully grown and then groom them to see the difference.