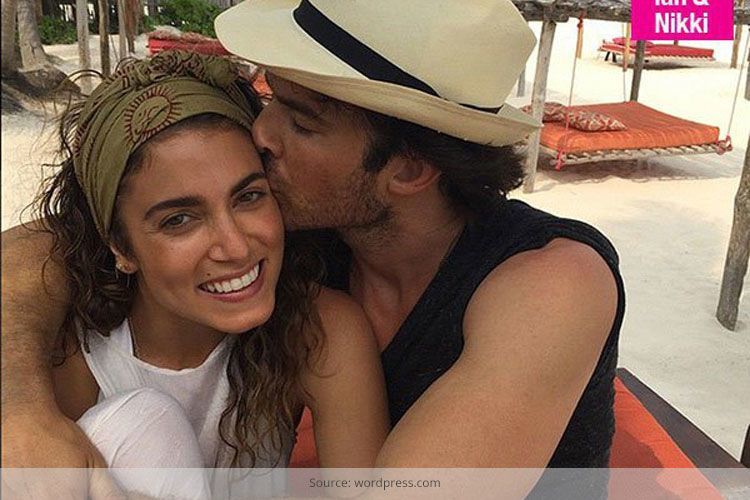 Billion hearts broke when the news of Ian Somelhalder marrying his long time girlfriend Nikki Reed came out last month. The doting couple (lucky Nikki) married sent waves of romance across a private beach where the two celebrated their honeymoon. Lucky them! PDA's galore and apart, Nikki looked hot and chic in everything she wore. This was one of the sexiest honeymoon stories we've heard so far, but wait, what about your honeymoon? Have you decided what to wear for those few precious days?
Adorably cute and oh my God so muahh!
Before you end up saying "Oh they are celebrities and have the swag as it is", remember, they are humans just like us with a fashion sense and a lifestyle of their own! Before we get to the ranting and cribbing, let's work on your suitcase together, which should hold a few sexy and very hot items to carry on your honeymoon, shall we!
Should you be honeymooning at a tropical island
The sun and sand, the tropical weather, coconut trees dotting the landscape and plenty of sea-food to gorge on as well; a beach honeymoon is one-of-a-kind. You'd have to carry a trendy swimsuit, and irrespective of the body shape or size you are blessed with, a sexy swimsuit wouldn't allow your man's eyes to wander towards the bathing mermaids in the far distance. Nothing spells sexier than a light fabric endowed two-piece swimsuit in black!
[Also Read: Swimsuits that look Best on Women with Small Breast]
Sizzle up the nights with him
Sexy lingerie every many wishes to see his woman wear, but sexy doesn't mean that you have to bare it all. Your body hence your choice and wearing a one piece camisole purple gown by the famous Victoria Secret would steam up the breezy nights. We bet your husband would leave everything around, just to worship the divine Goddess he's just married!
For a casual evening out with him
Flea markets around a beach are the norm, and when there is so much to shop for with prices dirt cheap, you may want to go a little bohemian and set the mood right in, for him as well. Preppy psychedelic embossed harem pants with a crop top, and a statement neckpiece for the shopping saga seems haute and fine!
[sc:mediad]
For a cocktail evening
Dining with hubby at a special place or maybe joining the dinner party on the cruise? You cannot afford to dress shabby! Take a cue from Amal (George Clooneys wife) who wore her floral mid-length frock with utmost elan and grace!
Rompers for sure
To stay cool and sexy at the same time, carrying a pair of floral rompers for the beach honeymoon would be a wise thing to do.(Read here: How to Wear Romper) The garment is light on the skin and made from cotton mostly, in a wide range of styles, shades, colours, patterns and prints to choose from.
For a special event to attend
Most couples are called for special events, especially when the hotel they are staying at know it is their honeymoon. Dressing for the occasion is a must, but keeping it minimal and simple, yet stylish would be the best thing to do. Quite a retro look with colour blocks and vertical stripes to the frock, bringing back the good old 50s fashion!
A cute swing dress
While travelling from one destination to another, unless of course the climes aren't friendly, you still would need to stay cool and comfortable. Wearing an outfit such as a cute lantern swing dress with tribal motifs and patterns on it, looks classy and stylish!
Here were seven chic ways to doll up in style, and believe us when we say, hubby would be impressed! This time though we spoke about beach honeymoon fashion, the next time we would tell you what to wear when you visit the hills!
Stay tuned!