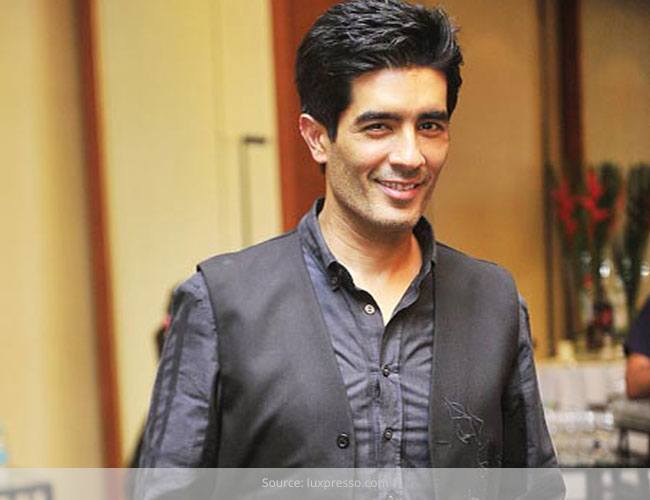 From being a costume designer back in the 90s to the most sought-after stylist and designer of today's day and age– Manish Malhotra, the beloved Bollywood designer, has come a long way. Every intricate detail brought forth from the creative mind speaks volumes on how his intuitive talents and skills connects with the desi mems of the nation.
London born, Manish Malhotra paid it back to society – a circle that gave him the much needed impetus to doll up 'brides' across the nation. But wait, he hasn't stopped at that – our Bollywood stalwarts and international celebs have made a beeline for his creations too, men included.
Here are our top 6 reasons why we are madly in love with the trendiest designer in India;
[Also Read: Manish Malhotra Sarees]
1. He knows what he wants and he brings that to light
Manish Malhotra knew that he wanted to be a part of the fashion industry in India – overtime he became a benchmark for the many in the fashion world to follow. Manish gave up the lucrative chance to be in his father's family business; his focus and determination through his creations, now speak volumes.
2. No formal training and yet exquisite craftsmanship!
Would you believe it if we told you, Manish Malhotra had never been formally trained to become a fashion designer? With no formal training, he went on full-throttle to wow the world – fashion became his oyster, a world that he learnt, grew up in and splurged to make many women doll up their best.
3. Dressing up a bevy of celebrities
Juhi Chawla, Urmila Matondkar, Deepika Padukone, Michael Jackson, Demi Moore, Kylie Minogue, Reese Witherspoon, Karolina Kurkova, Kate Moss and Naomi Campbell – Manish also aims at dressing the Queen Of Pop, Madonna someday too.
[sc:mediad]
4. Doesn't leave anything to chance!
If Manish is asked to design for Bollywood, he would insist on reading the script first. As a realistic individual in his real-life, Manish the very down-to-earth designer sans his celeb status puts his mind and soul to bring out the essence of dressing a princess; no prizes thus for guessing why every woman wants his couture for their D-DAY!
5. Trendsetter that he is!
Ever wondered who brought about the popular 'embroidered jeans' fashion in the late 90s early 2000's – remember the remix Kaliyon Ka Chaman- trendy looks and the quintessential Indian touch to a modern outfit, courtesy Manish Malhotra. Anarkalis to lehengas, sarees in various drapes and styles to jhutis and shoes (Teamed up with Christian Louboutin) – Manish has set the trend for all.
6. A man with a touch of Midas
Call him the Midas of the fashion world, Manish Malhotra has swooned many hearts who wish to dress their best. His creations aren't meant for the rich and famous alone; although we've seen tinsel town doll up in them much too often. Manish designs for the common man and woman too – royalty at affordable prices, very thoughtful.
Rangeela the movie, as claimed by eminent and maestro designer Manish Malhotra was a turning point in his career. Little did the now iconic persona of the Indian Film Industry and the Fashion Circle know, he would be hailed as one of the best in the new-age!